Growing up in New York City, it's easy to become jaded by the tourist sites. I know people who have spent their whole lives in the city, but have never visited the Statue of Liberty or the Empire State Building because those are places that tourists go. All these places are filled with tourists, but they are also full of history and really cool to experience, at least once.  Last weeks, Alex and I took a trip to the Top of the Rock. It was the first time that Alex had visited an observatory in NYC and the Top of the Rock holds a special place in my heart because it is where Tommy asked me to be his girlfriend, what seems like a million years ago.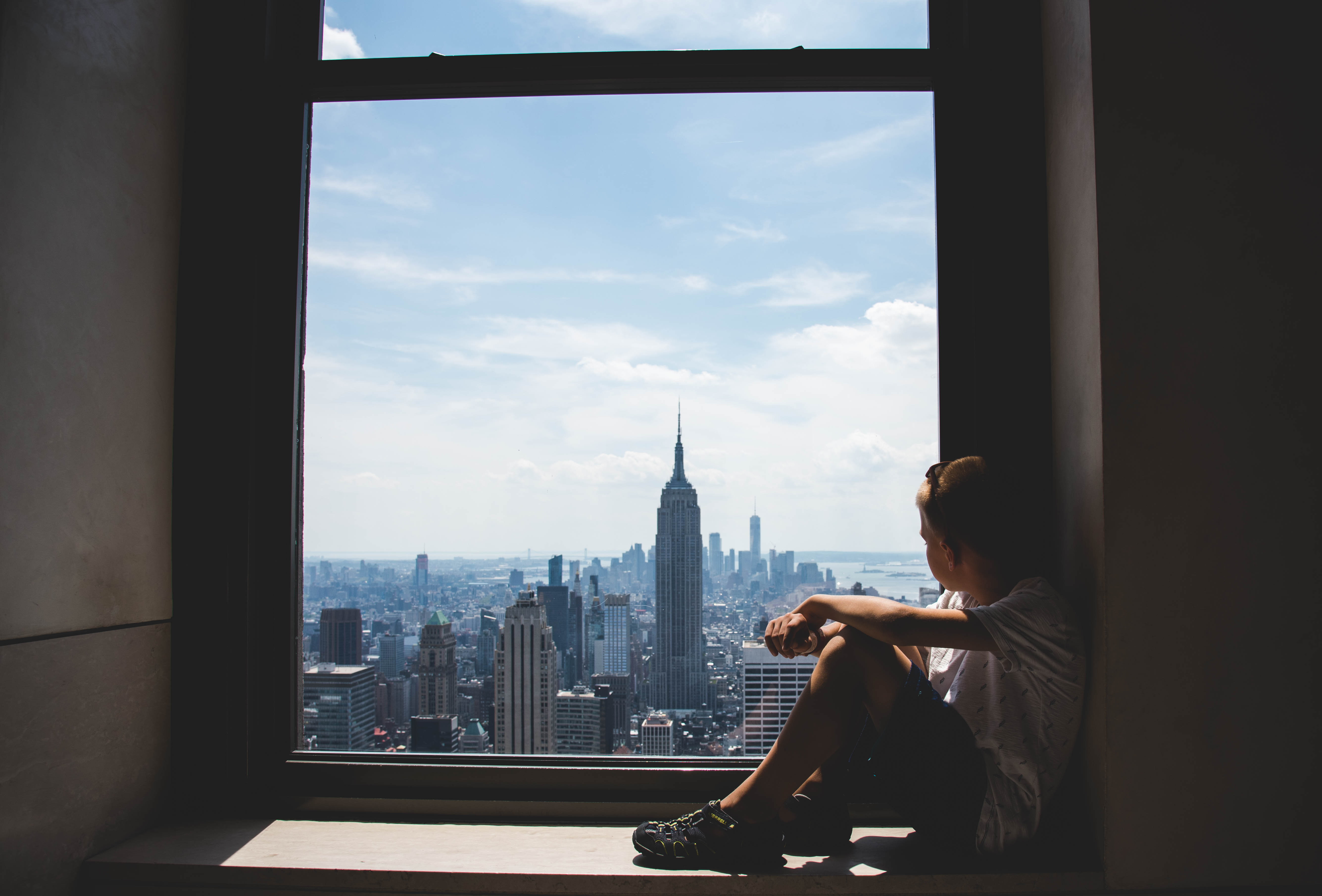 I prefer the Top of the Rock over the Empire State Building because both building are in Midtown and give you a very similar view, but the lines at the Top of the Rock are much shorter and they sell tickets for an assigned time, which helps with crowd control. The Top of the Rock also gives you a killer view of the Empire State Building.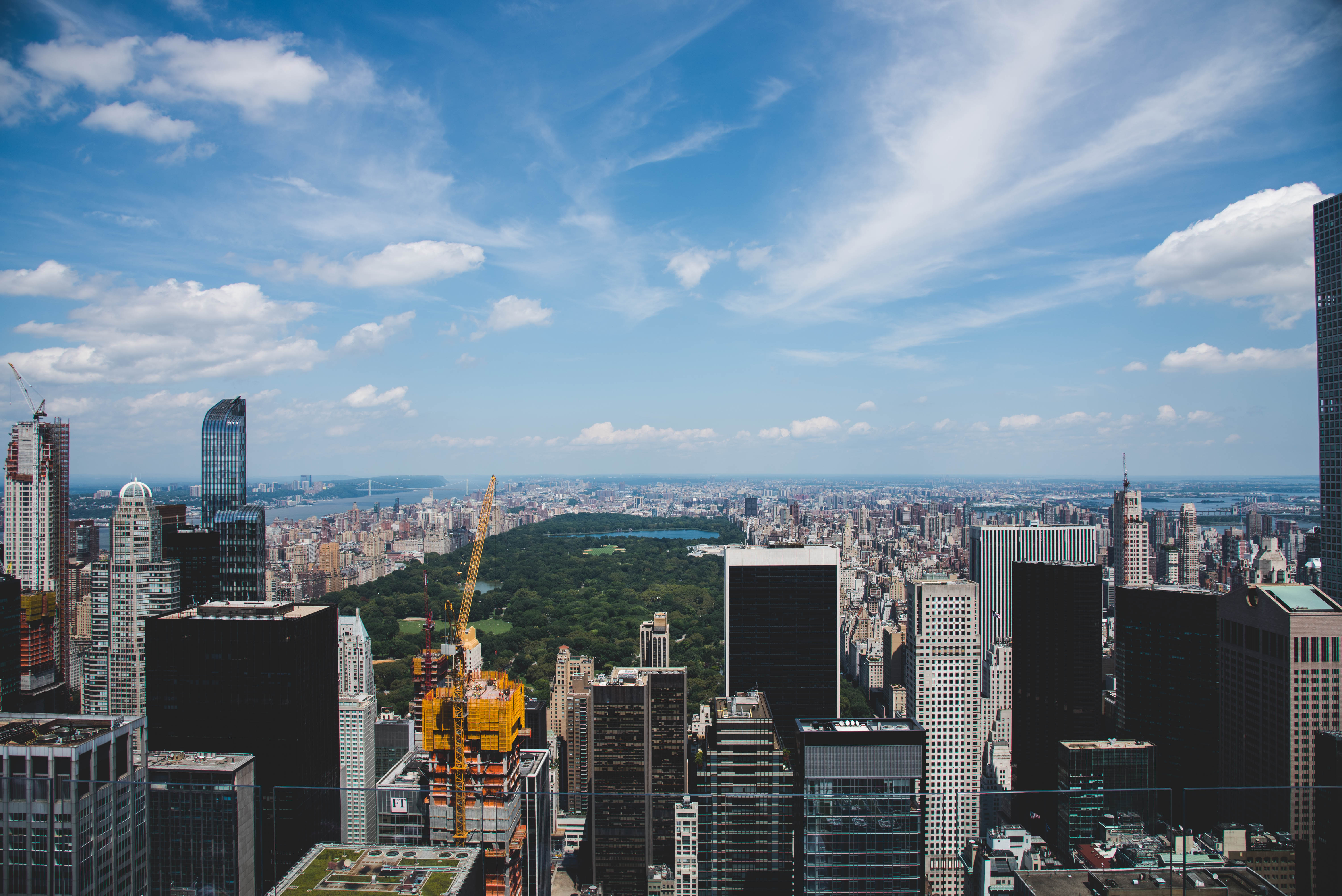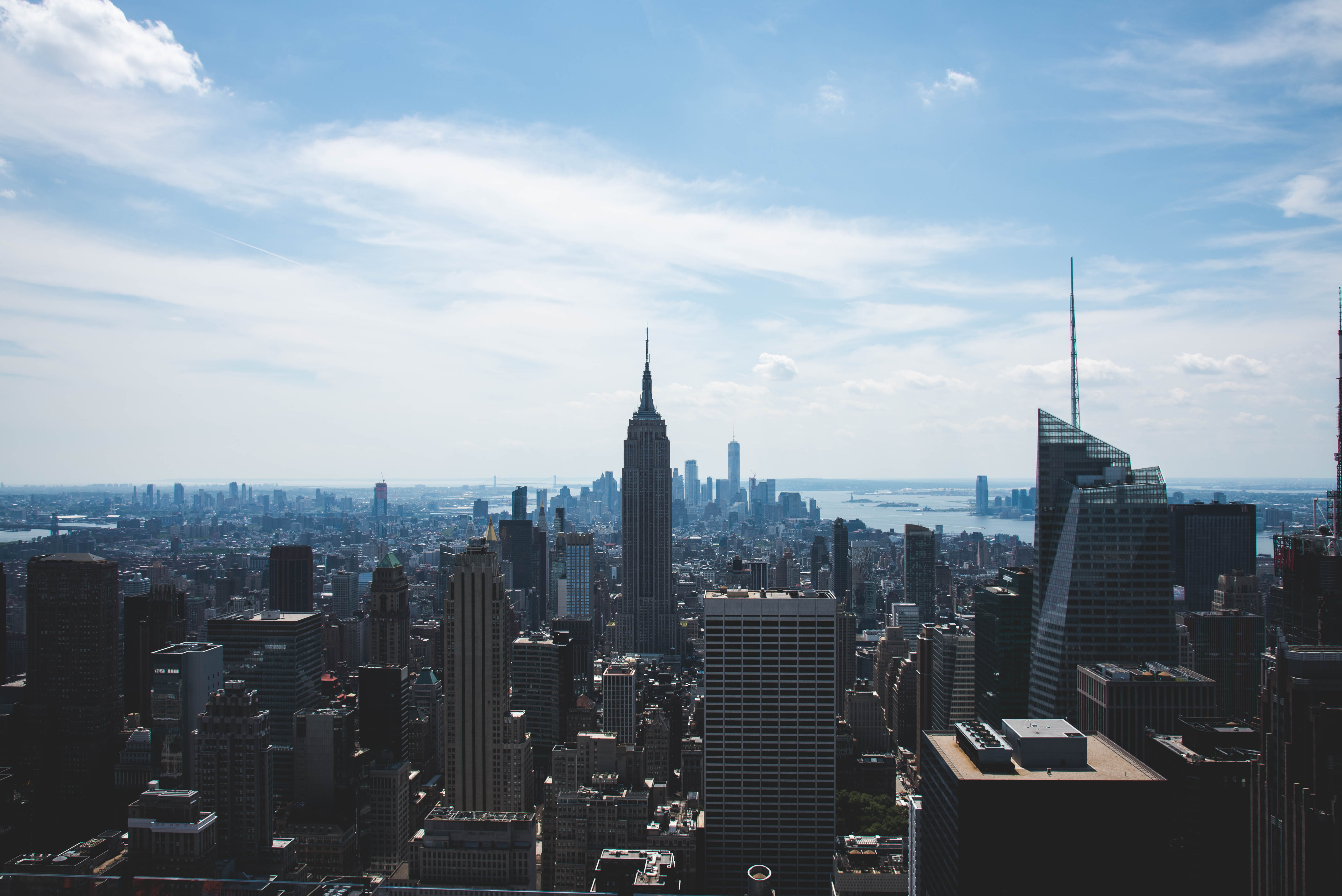 The Top of the Rock has three levels of observation decks, which give you the perfect 360 view of the whole city. The first two levels are behind glass, but the top level has just a small fence, making for some great pictures. Alex really liked using the binoculars to try to look for our house. Pro Tip: there is a change machine in the gift shop at the top, if you happen to visit without quarters for the binoculars.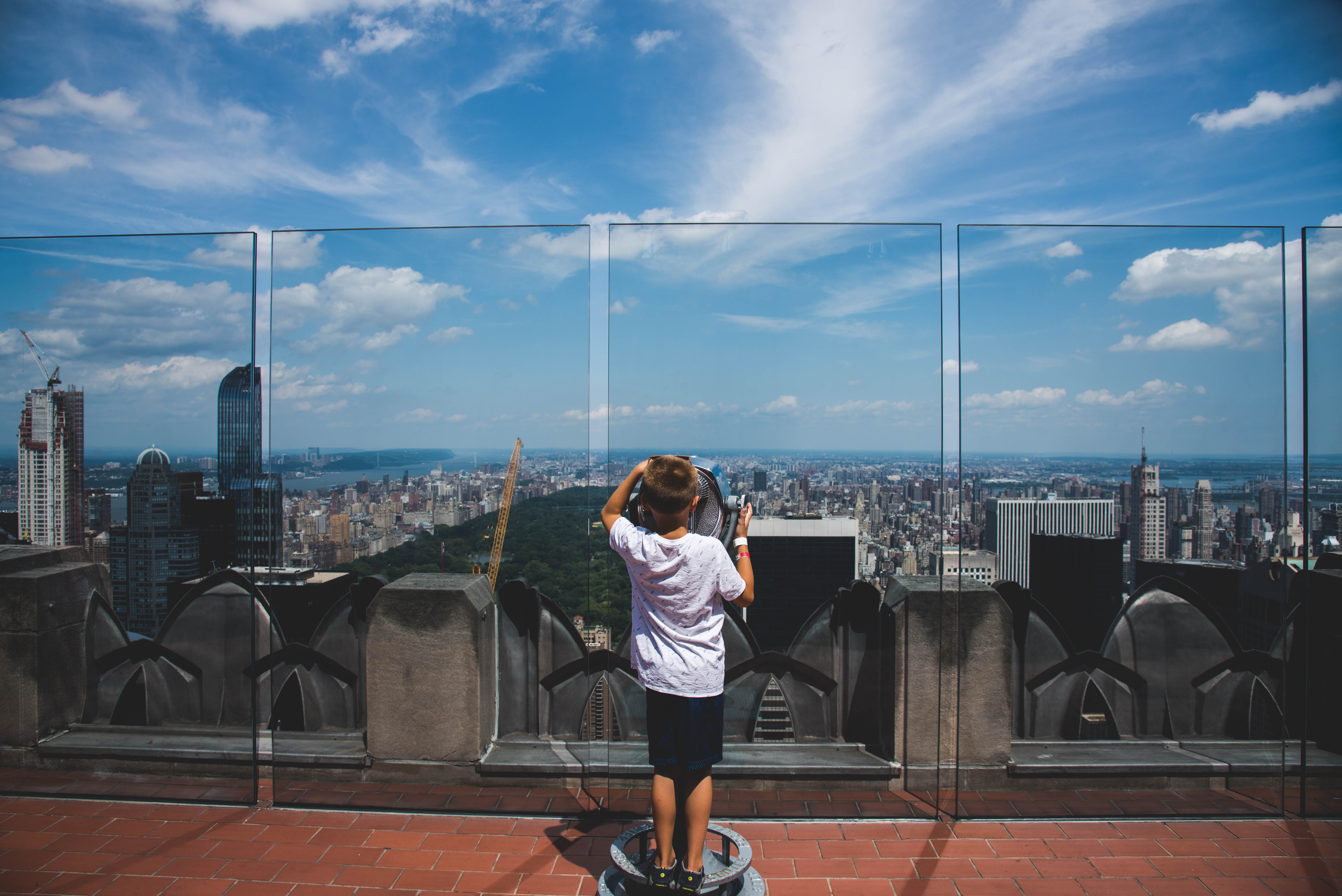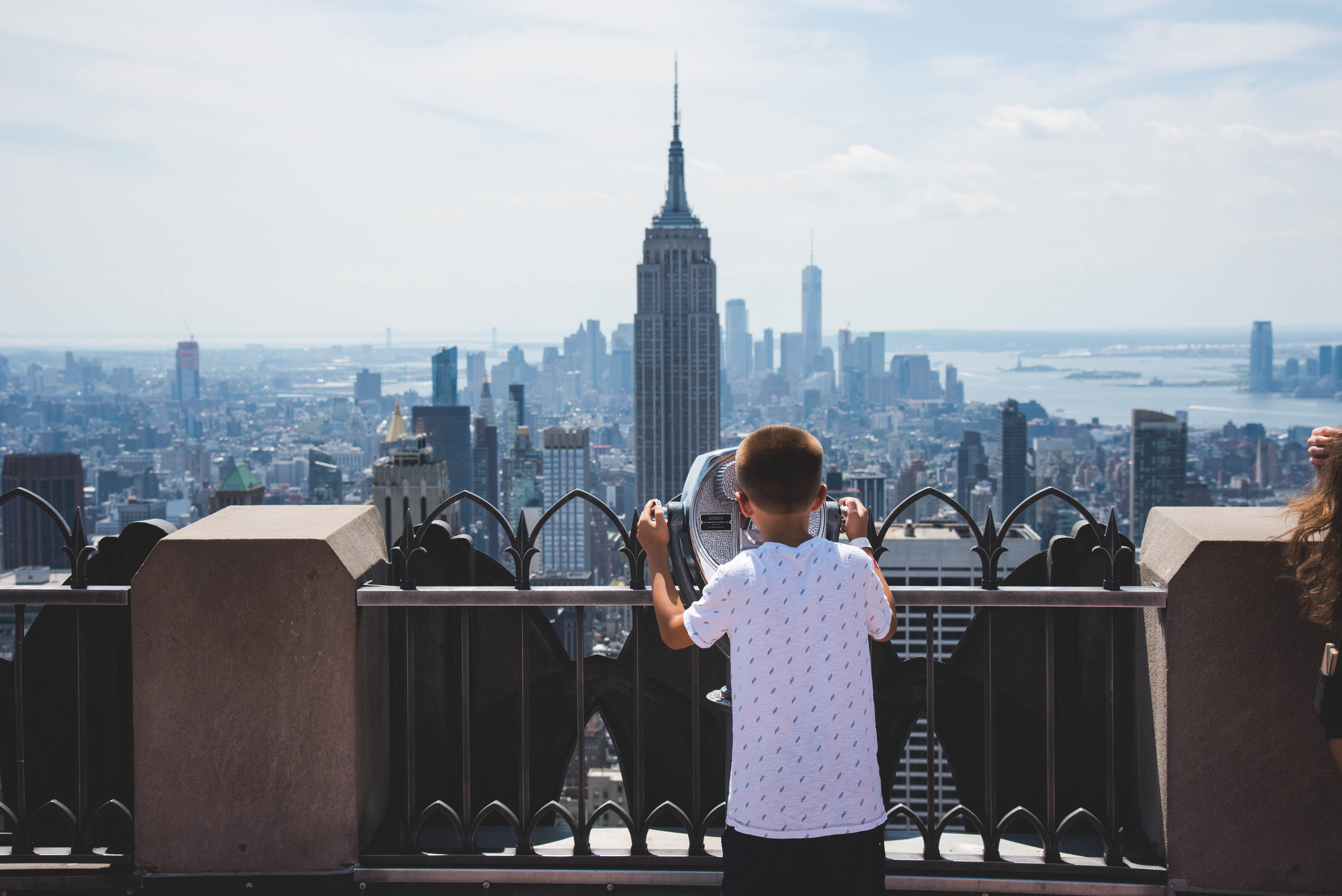 The weather was perfect on the day that we visited, with clear skies that let us see for miles. If you're planning on visiting, I recommend checking the weather and choosing a clear day. On days with low clouds, the whole view could be obstructed.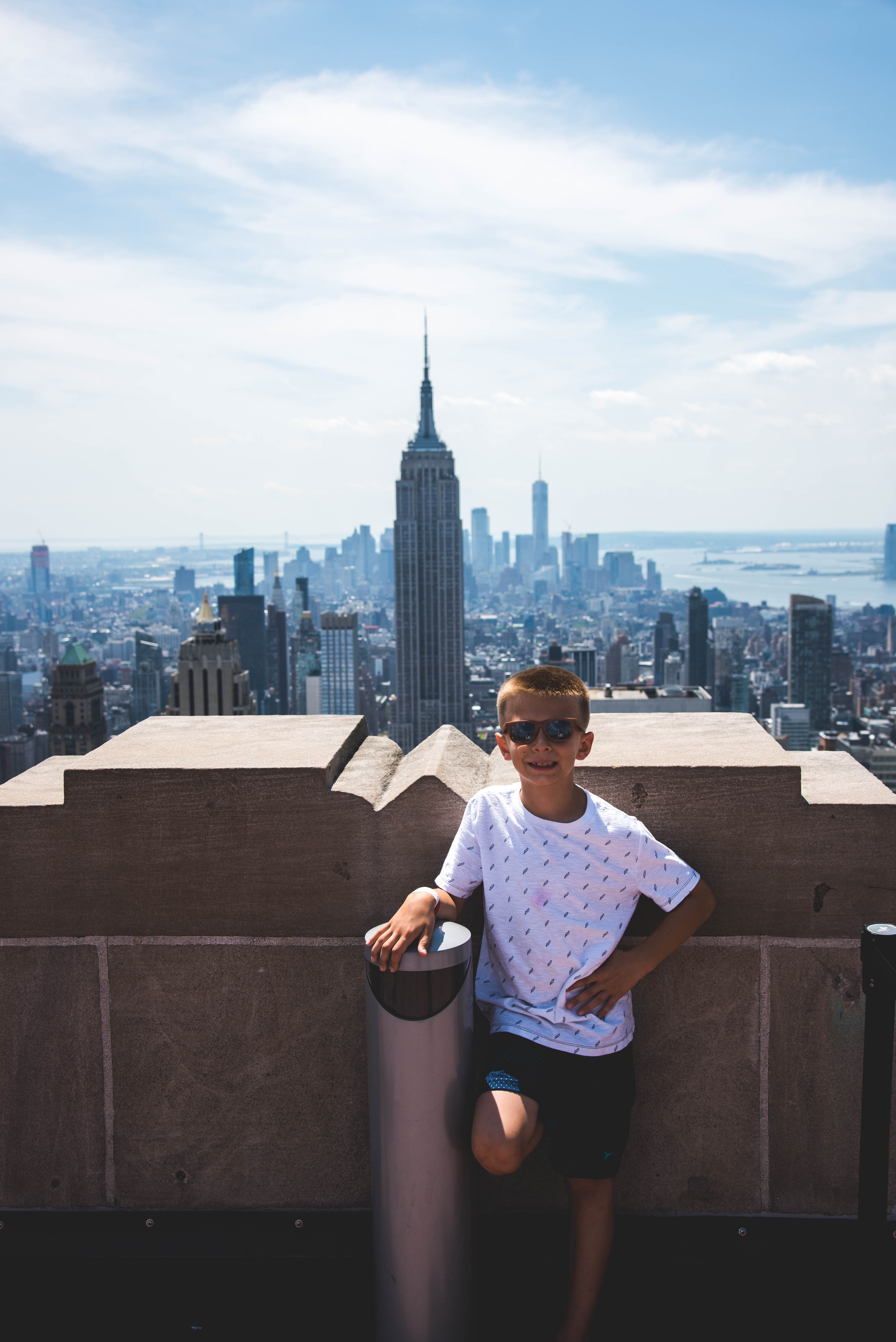 Days like these make me so grateful for living in New York and being able to give Alex these types of experiences!
Have you ever visited New York City? Did you get to stop at the Top of the Rock?