Housewarming parties in your early 20s are fun. Everyone is broke and has nothing, so no matter what gift you decide to bring, it will be appreciated and most likely used. Once everyone is more established, housewarming parties begin to get difficult. Everyone basically has everything they need or is able to afford the things they want, so choosing a gift is not an easy task. I love to find quirky, one of a kind or personalized gifts for these kinds of occasions and Uncommon Goods one of my go to websites. If you've never heard of Uncommon Goods before, is a website filled with things you never knew existed, but desperately need in your life.
Here are some of my favorite things from Uncommon Goods that would make amazing housewarming gifts [or 30th birthday gifts. hint, hint]: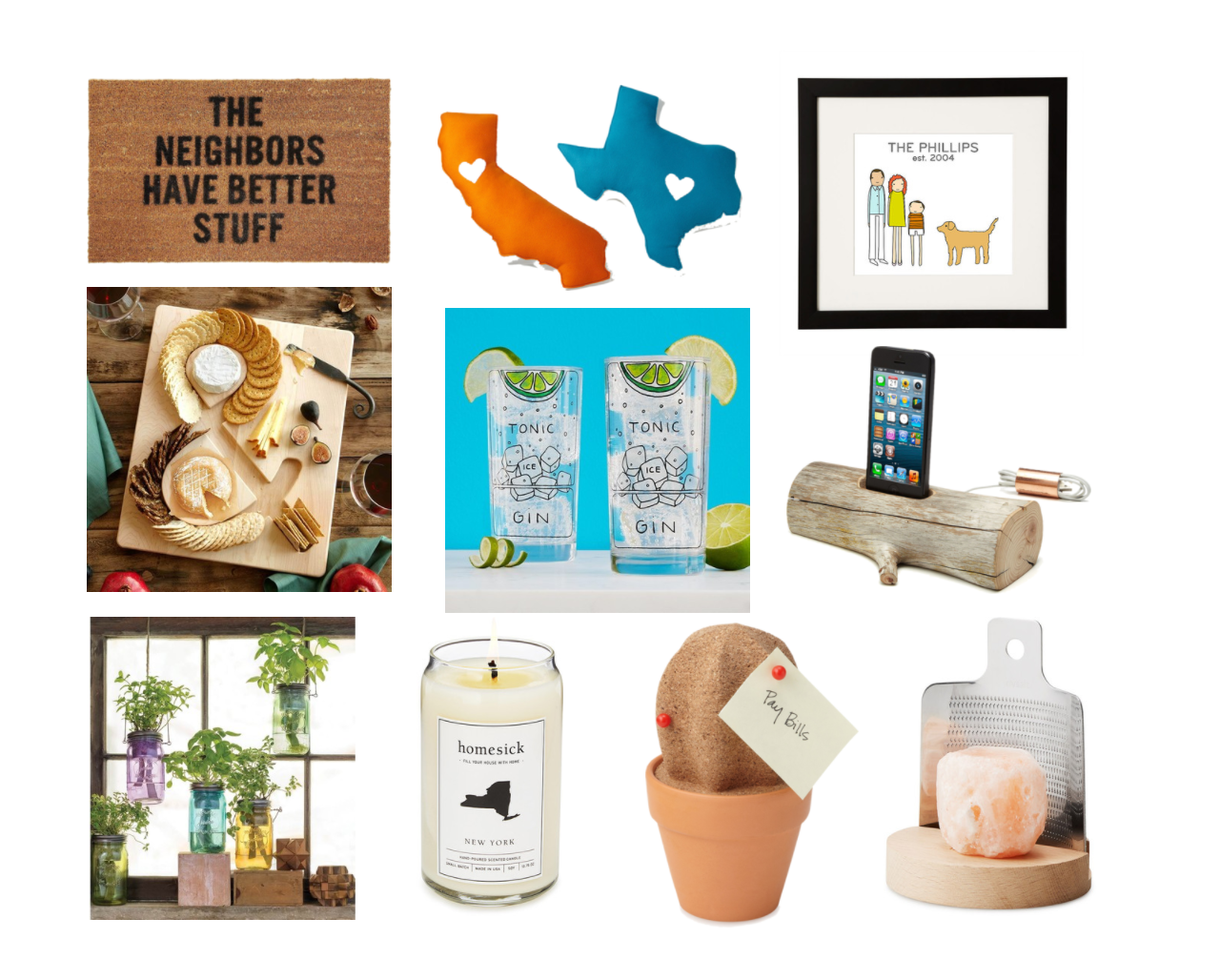 Disclosure: This post was sponsored by Uncommon Goods. All opinions, as always, are my own.
Better Stuff Doormat | Custom State Pillows | Personalized Family Print | Cheese & Crackers Serving Board | Gin and Tonic Diagram Glassware | Driftwood iPhone Charging Dock | Mason Jar Indoor Garden | Homesick Candles | Cork Cactus Organizer | Himalayan Salt with Grater
Not only does Uncommon Goods curate an amazing selection of products, they are committed to working with their suppliers – from artists to small manufacturers – to make their products in a more socially and environmentally responsible manner. UncommonGoods is also a founding member of B Corporation, an organization created to help customers understand the social and environmental impact of their purchases. Great company with great products, what is there not to love?
Uncommon goods is much more that just housewarming gifts. You can find a gift for anyone and for any occasion from bridal showers, to weddings to baby showers [they seriously have the cutest onesies ever!]. In the unlikely case that someone does not like what you purchased for them, exchanges and returns are a breeze. There is even an option to return a gift without letting the original purchaser know, which is pretty neat and saves you from an awkward convo.
Do you have a go-to website or store to shop for housewarming gifts?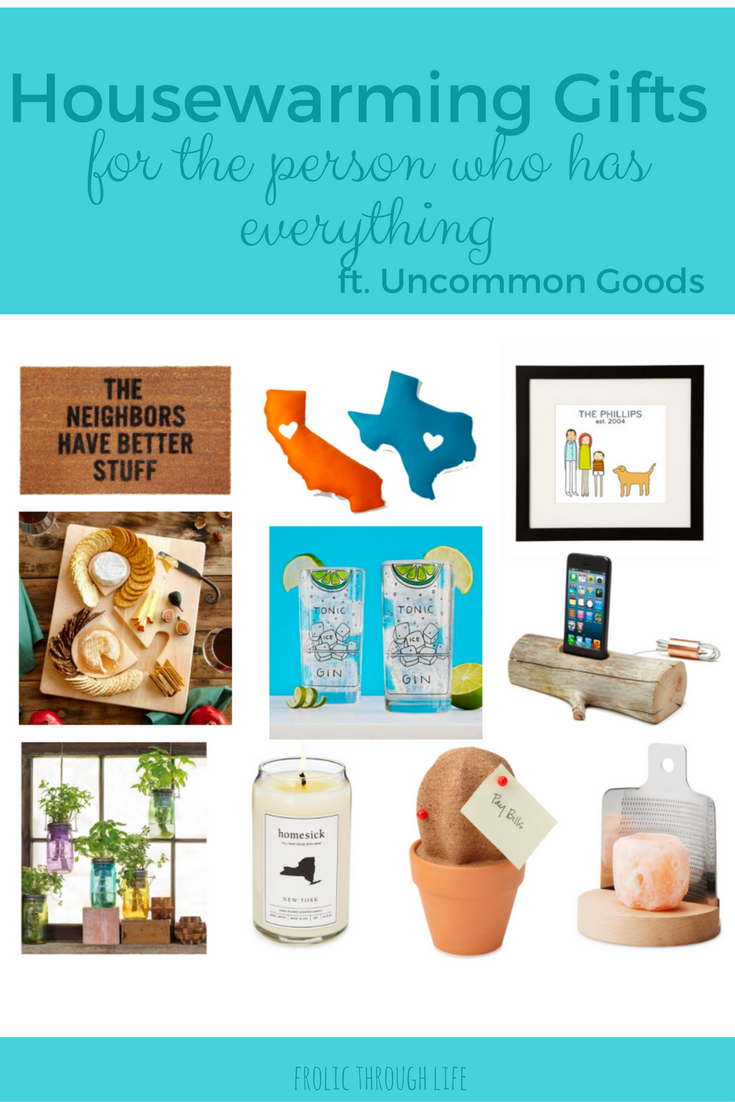 Happy Shopping!