If you are like my son and husband and have ever had a desire to ride heavy construction equipment, this post is for you! Last week, we visited Diggerland USA in Berlin, New Jersey. Diggerland is a construction themed amusement park, where instead of roller coasters and merry go rounds, you get to operate real construction equipment.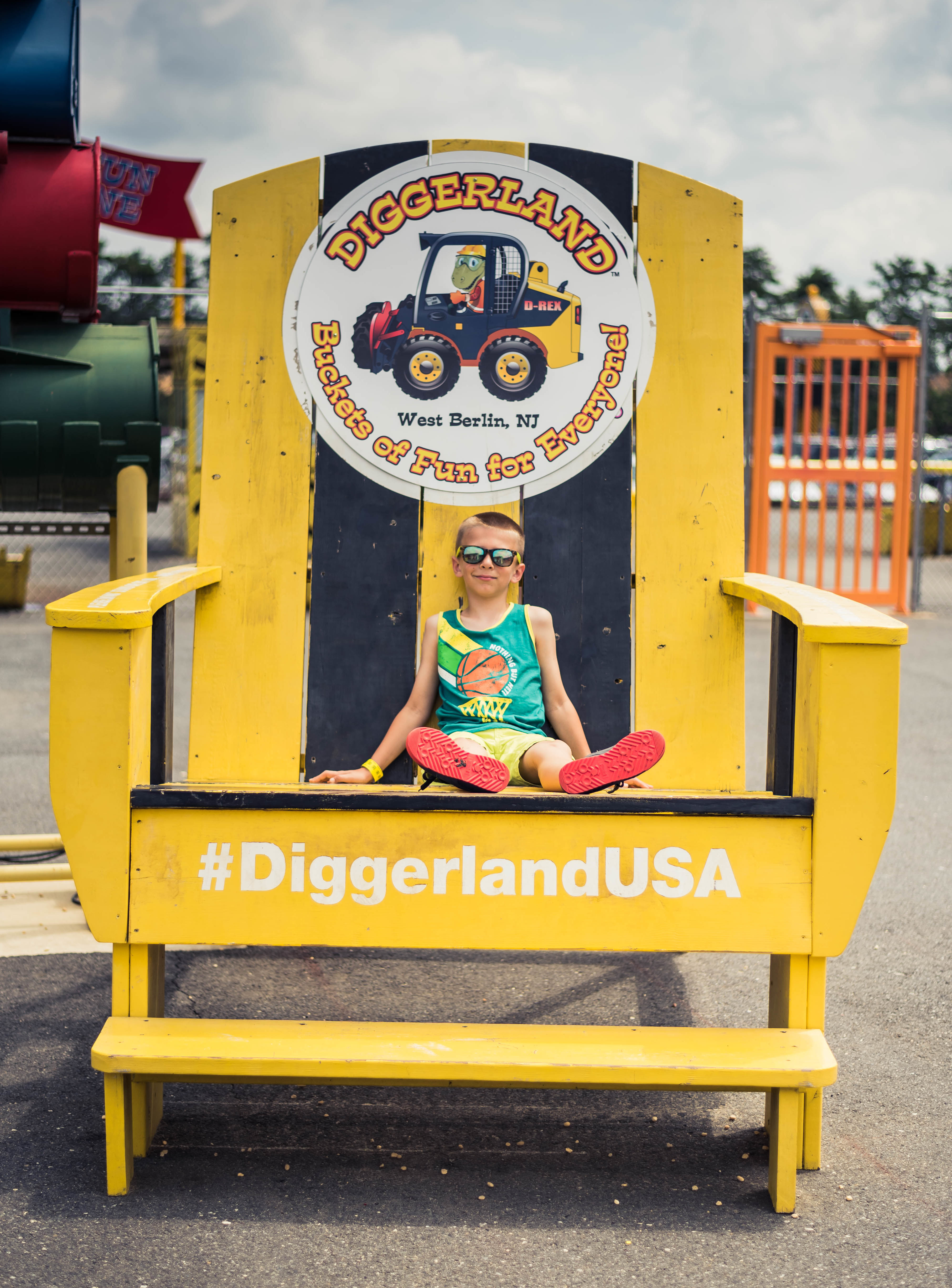 The park itself is on the smaller side with only 25 rides and attractions that are arranged fairly close to each other and don't require a ton of walking. We visited the park on a Saturday and expected long lines, but surprisingly, most attractions only had a short wait.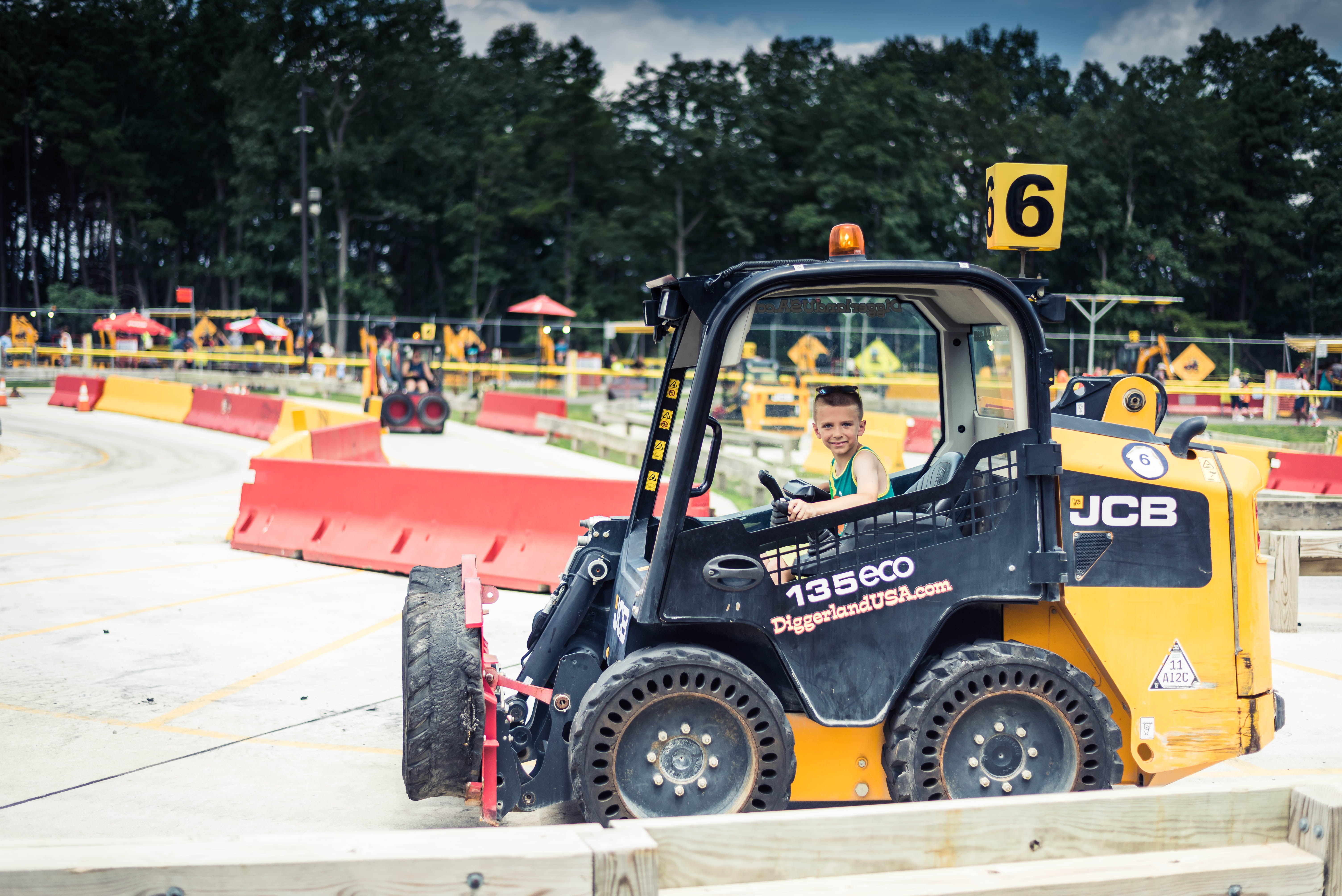 The park is geared toward younger children and Alex was very pleased to learn that he was just tall enough to do all the rides solo. (Did I mention that this kid grew almost an inch and a half in the last few months?! What happened to my baby!) He is also convinced that he knows how to drive now since he got to operate all the machines by himself.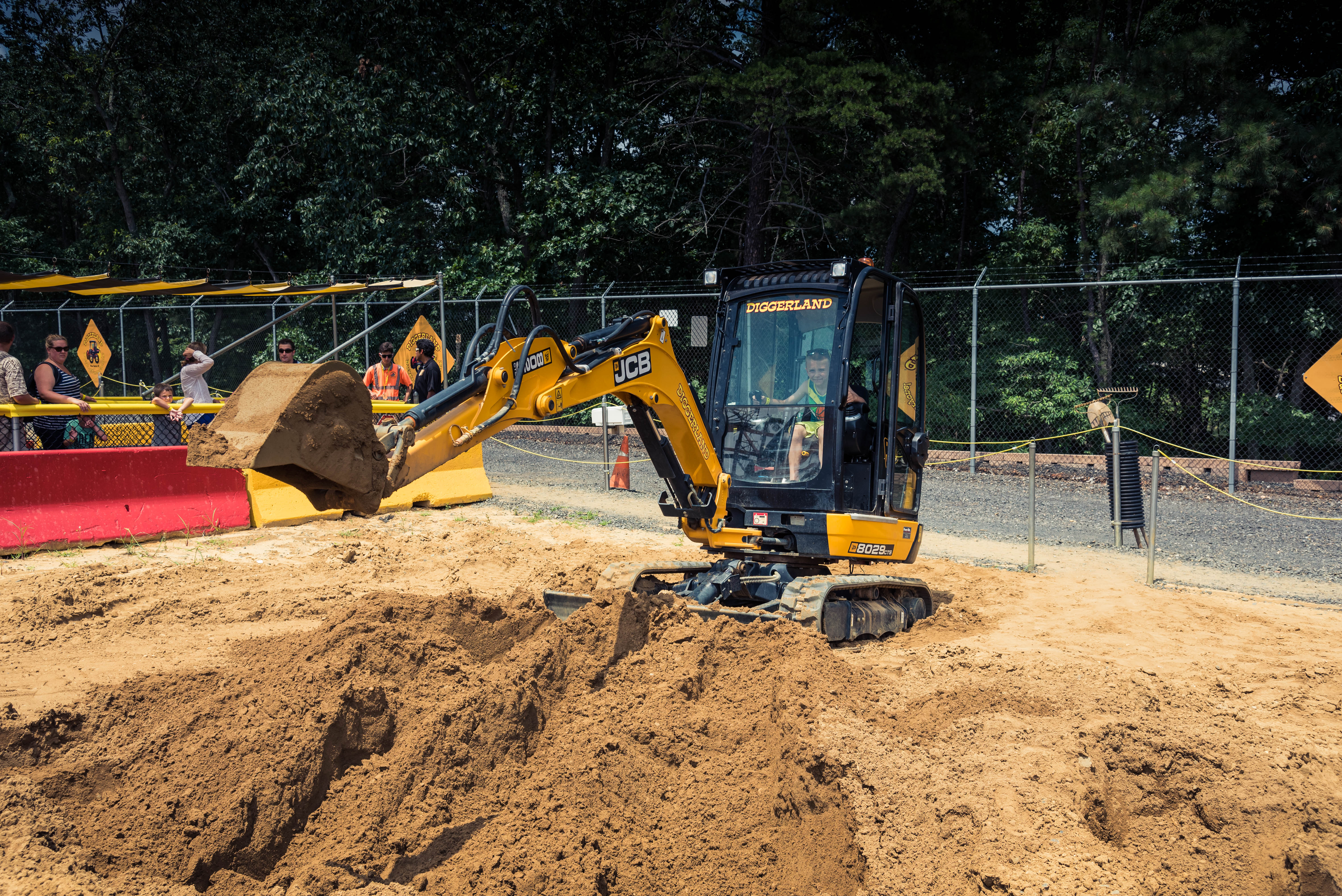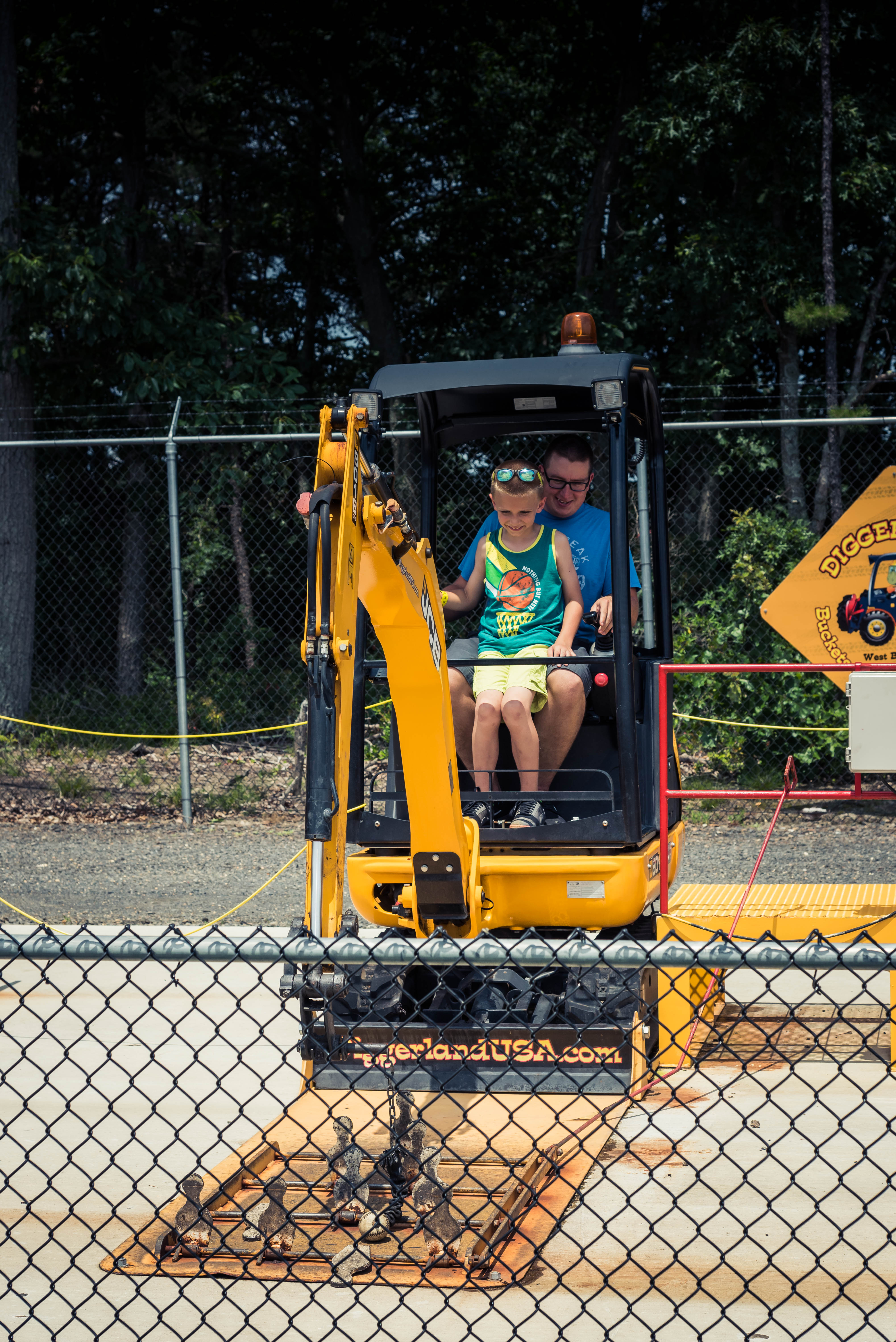 The rides at Diggerland aren't your typical amusement park rides. Most of them involve  operating real, heavy construction machinery, that has been altered for safety. Even though they are real machines, everything is totally kid friendly and the operators are available to show you how to operate everything.  There are more traditional rides too like the Spin Dizzy, which is an altered excavator that spins you around in its bucket and really lives up to its name.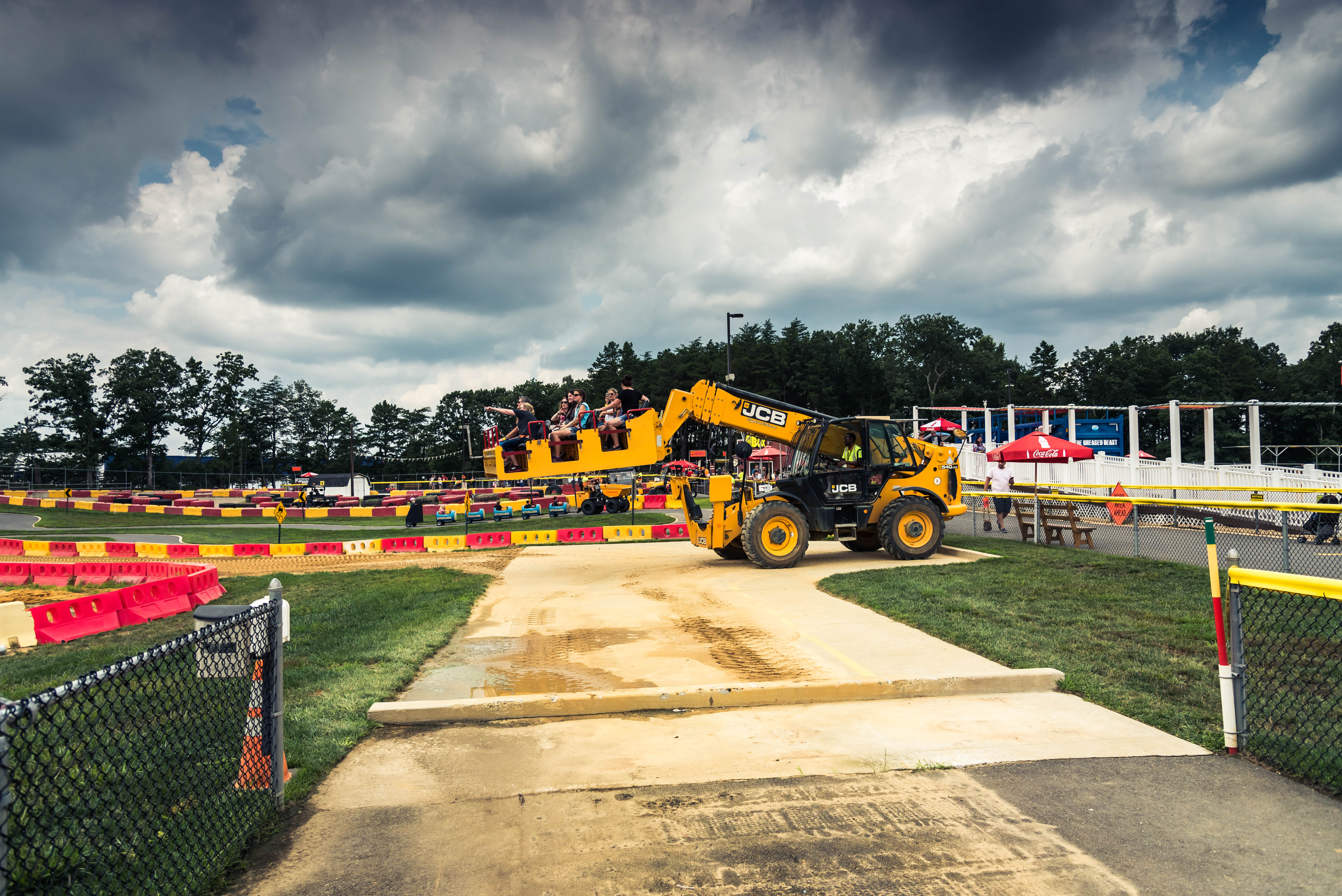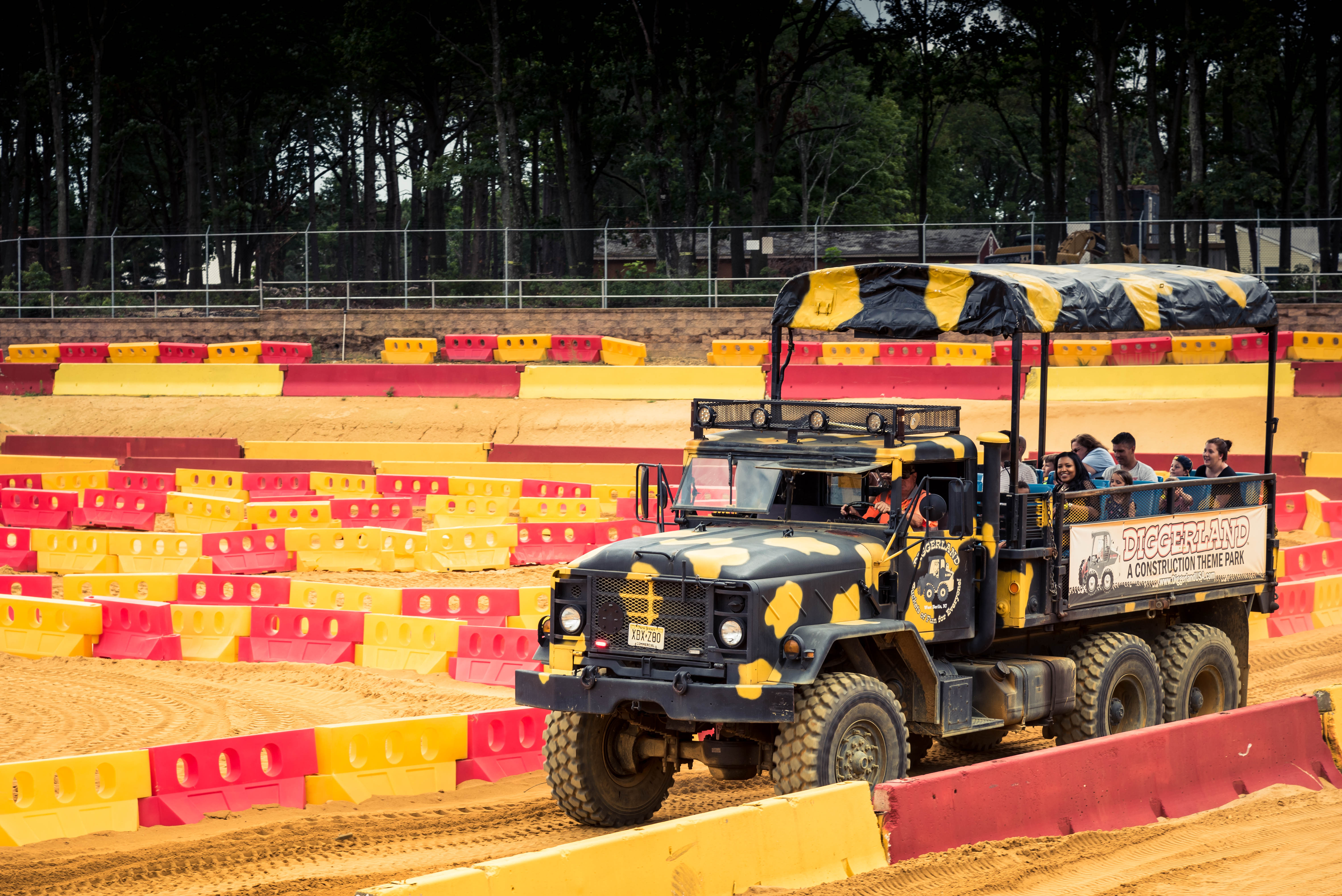 The park also has a really cool ropes course. Tommy and Alex were both brave enough to complete the whole thing. I am not the greatest with heights, so I volunteered to be the official photographer for their climb. They made it to the top of the four story course with ease and said that it wasn't too scary. The was also a rock climbing wall and an arcade within the park, but we didn't do either.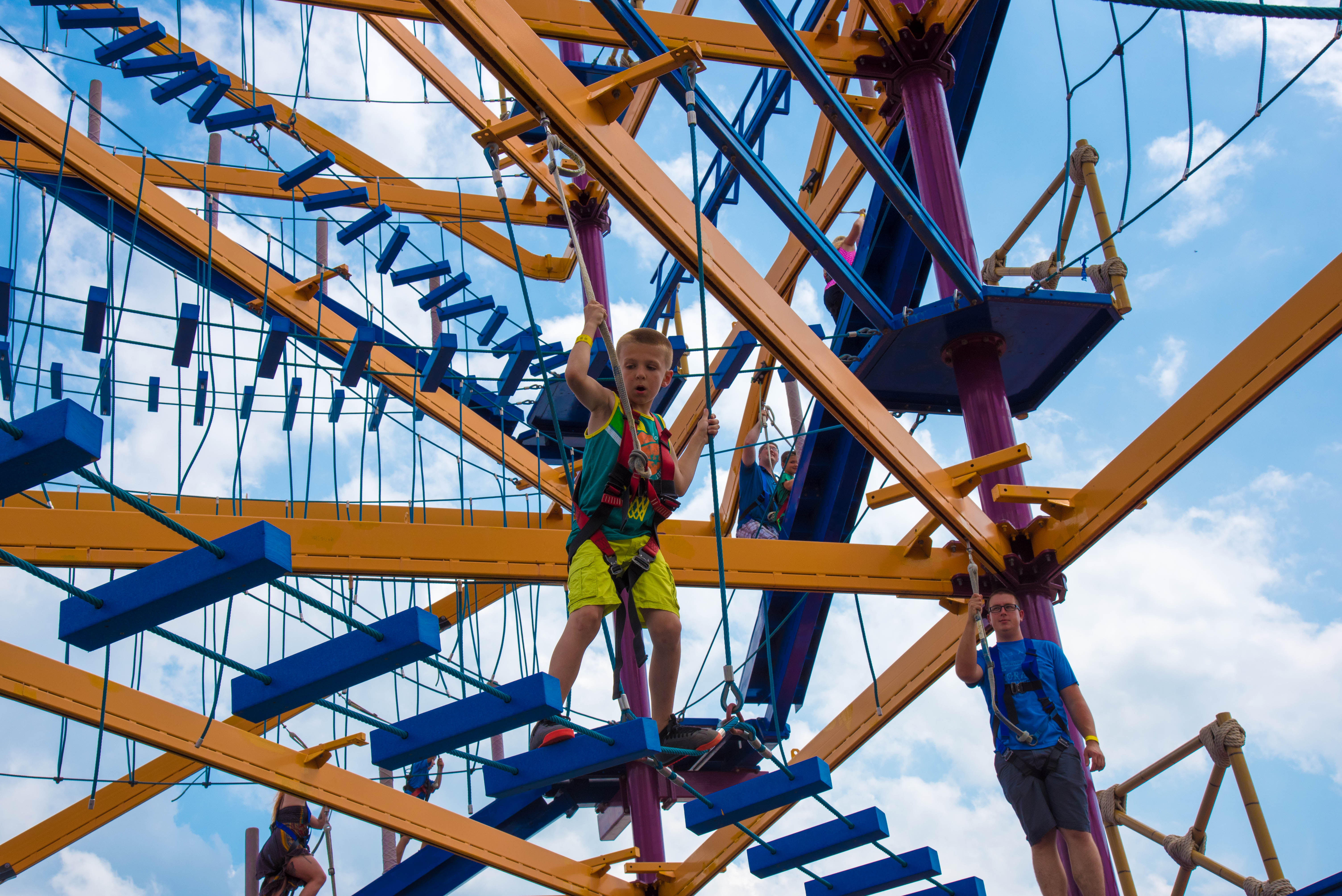 The park also has two concession stands that sell the typical amusement park fare. Alex was very happy with his blue slushie. We opted to skip lunch at the park and got some food down the road from the park, where there are quite a few restaurants to choose from.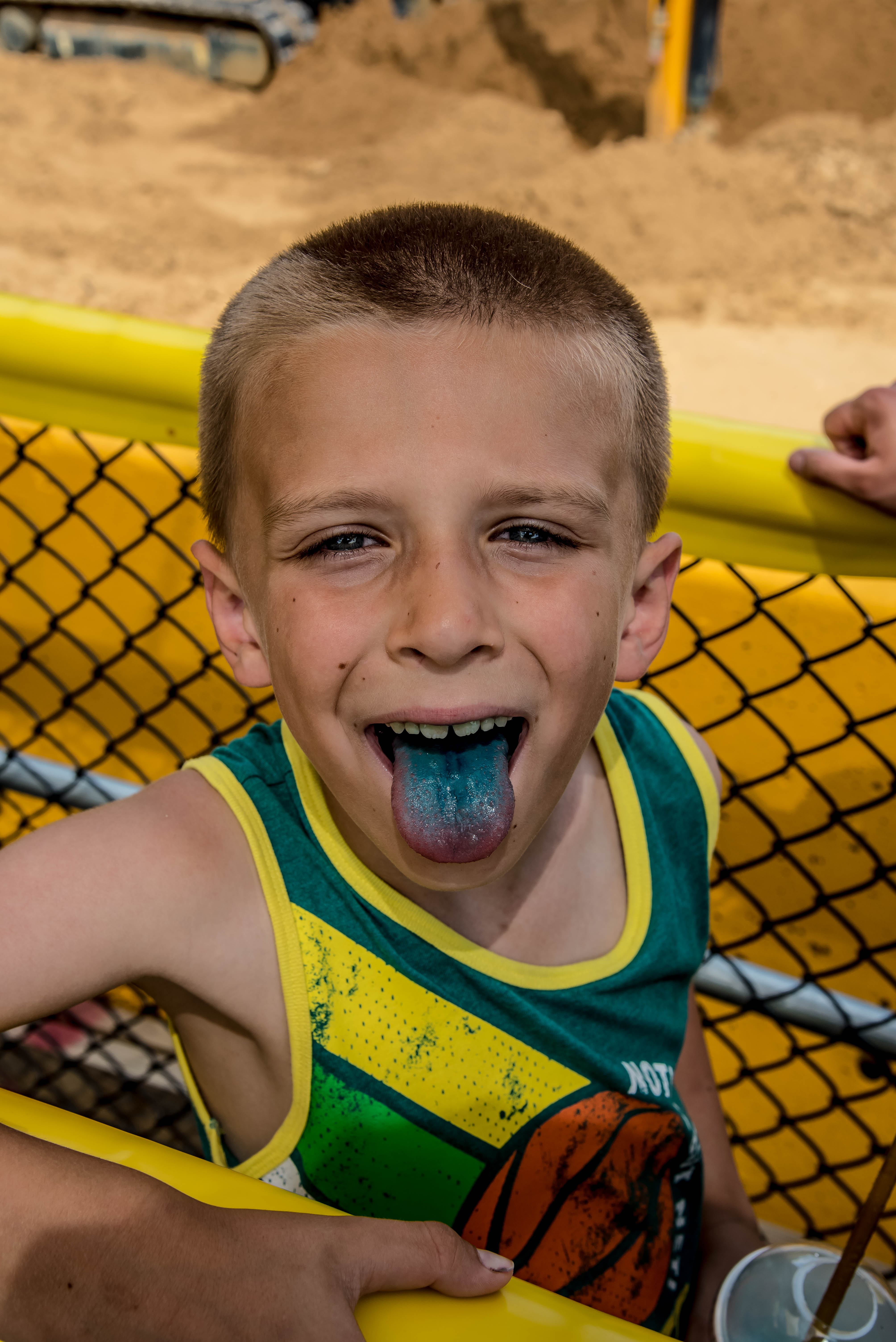 A few tips before you visit Diggerland:
Buy your tickets online to save a few extra bucks on admission.
Wear sunblock and/or bring a hat. The park itself has no trees and there was a lot of sun while we waited in line.
Even though the signs say no outside food or drinks, water is allowed.
There are absolutely no signs for the park until you are basically at the parking lot, so be careful not to miss it.
Enjoy your visit!