Getting dinner on the table every night is no easy feat. Between work, homework, baseball practice, baseball games and yoga (hey I deserve a break too!) I sometime wish that I could have a personal chef to put together yummy and healthy meals for my family. Maybe one day I will be able to afford one, but for now the chefs at Freshly do the trick!
Freshly is a meal delivery service, but unlike other services, the meals come fully cooked and all you have to do is heat and eat. You get to choose from a weekly menu, which usually features over 30 different meals, and your meals arrive the following week. They are even offering breakfasts! All of their meals are pretty healthy – they're packed with protein, gluten free and free from added sugars. The meals arrive in an insulated box packed with ice packs. Mine were delivered while I was at work, but were still cold when I opened up the box in the afternoon.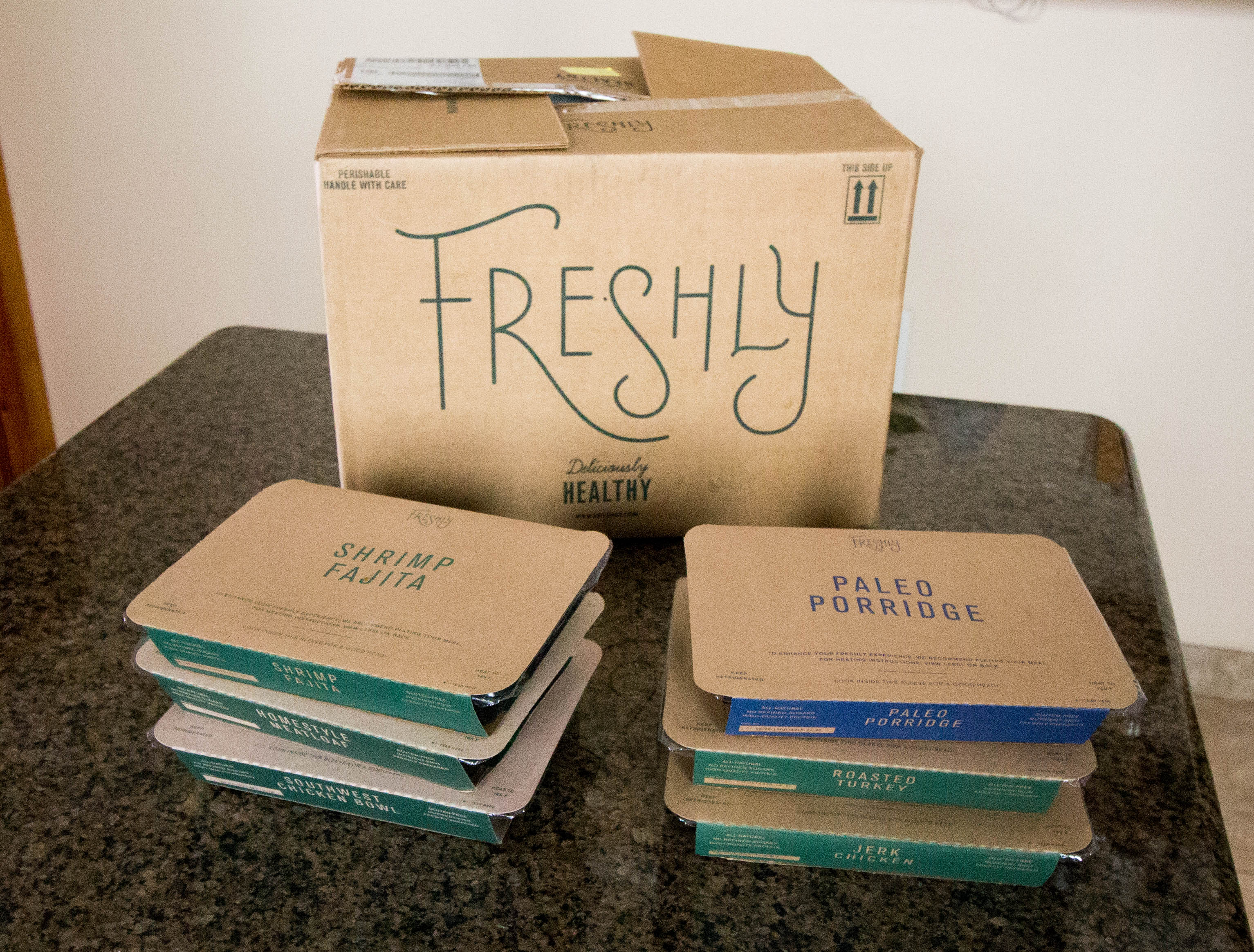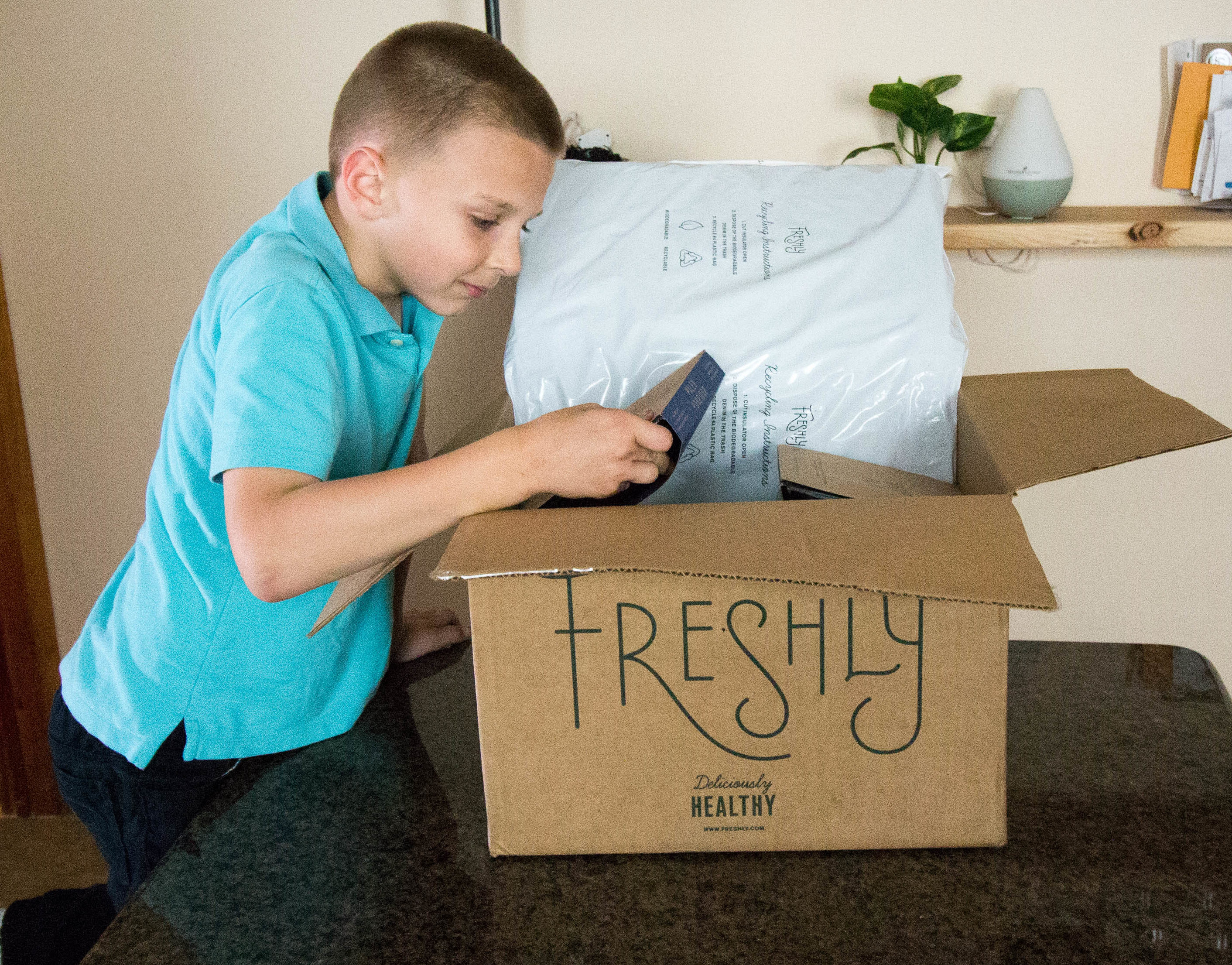 Freshly was kind enough to send me my first six meals free and I chose: Shrimp Fajitas, Homestyle Meatloaf, Southwest Chicken Bowl, Roasted Turkey, Jerk Chicken and Paleo Porridge. The meals range between $8.99 – $12.50 per meal depending on which plan you choose. I think you get the most bang for your buck when you choose dinners over breakfasts.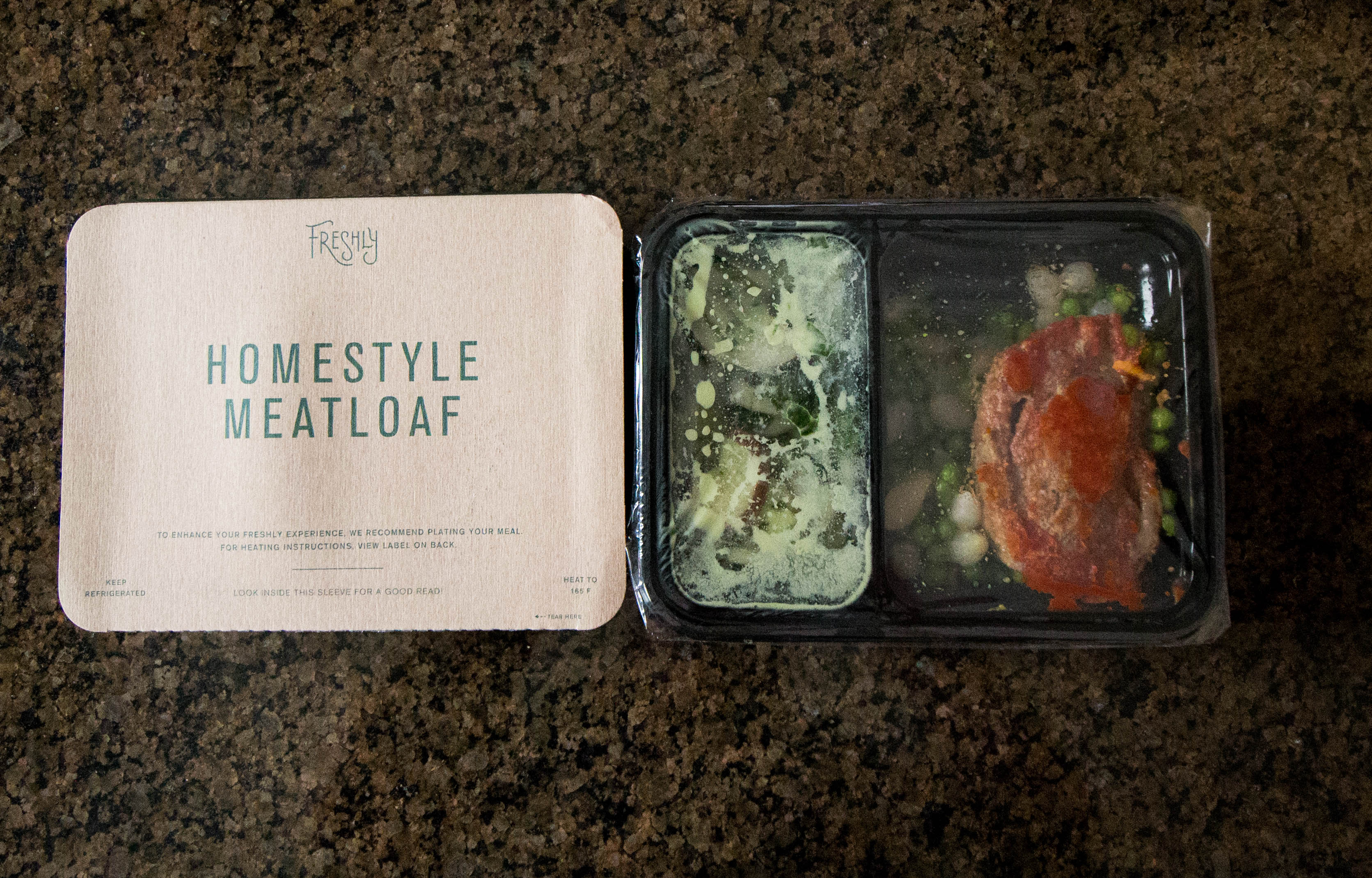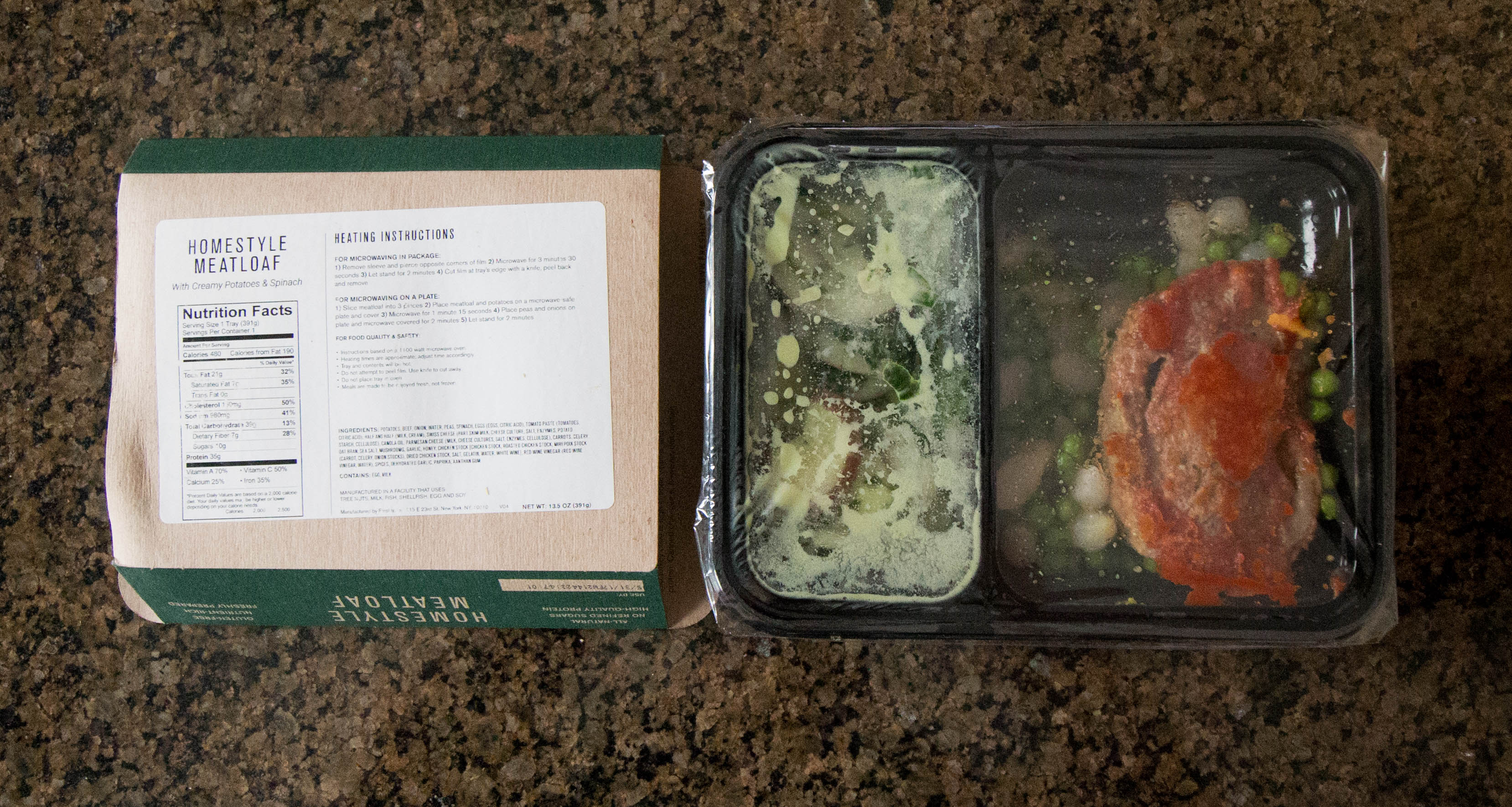 Each meal comes with custom instructions on how to heat for optimal results. It is recommended that you plate the meals for the best results, but there are also directions to heat right in the package.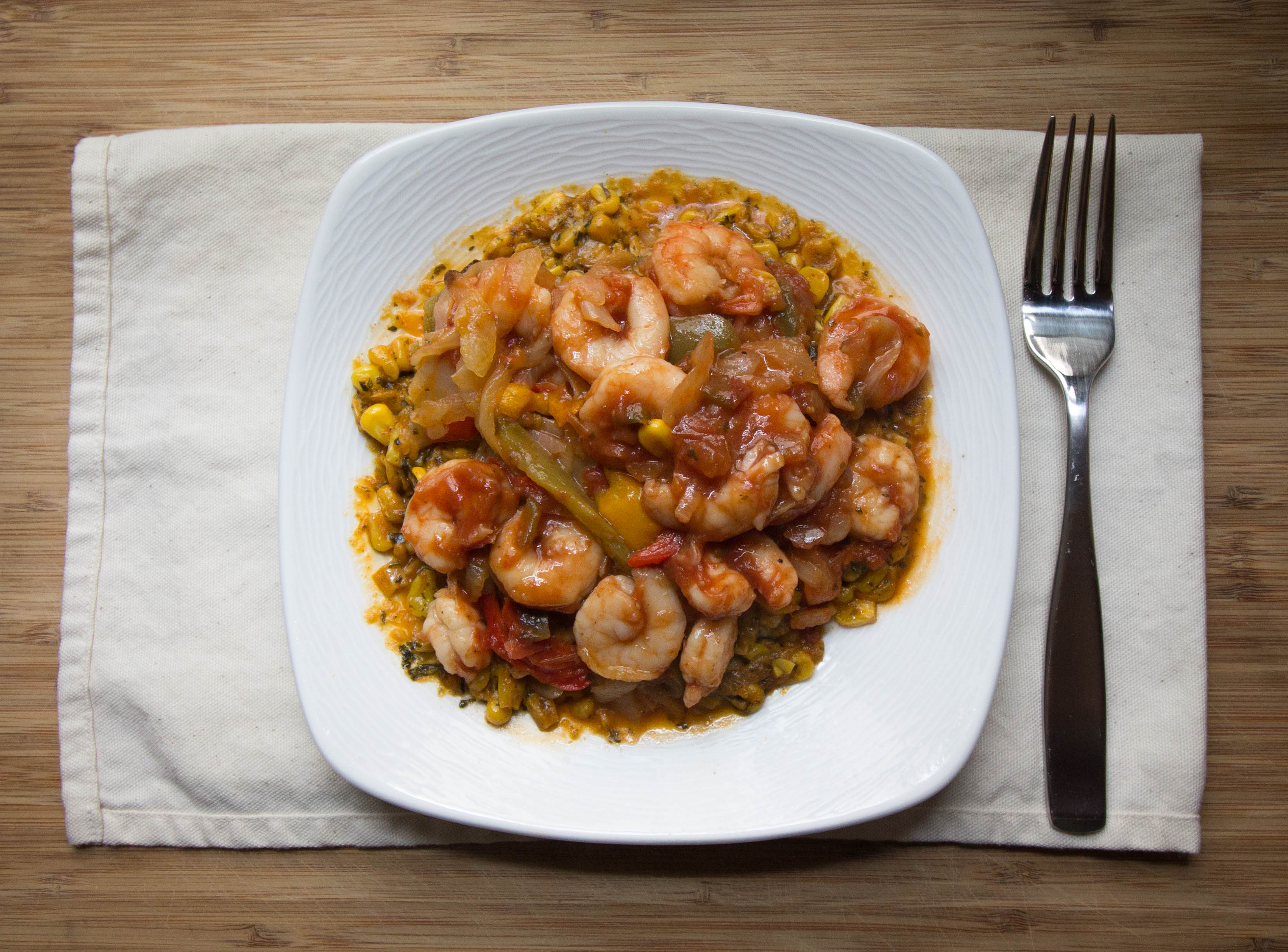 All of the meals were delicious – not the kind of meals that you would expect when you think of precooked meals. They were flavorful, packed with veggies and the perfect portion to fill you up, but not make you hate yourself when dinner is over.
These meals are ideal for families, who want a healthier option than take-out on busy nights. I think they would also be great gift to send to a new mom who is getting used to life with a new baby and doesn't have time to cook. (A gift certificate would make an awesome shower gift!)
Check out Freshly to see what's on their menu this week! Use promo code pin639, to get $20 off your first order of their 6 meal plan.