When people think of vacations for children, NYC is not a place that usually comes to mind. NYC might be loud, crowded and sometimes dirty, but there are tons of great places to visit with kids that are usually off the beaten path. One of my favorite places in the whole city is Brooklyn Bridge Park. It is a huge park along the Brooklyn waterfront with amazing city views and so many free or low cost activities for children and adults.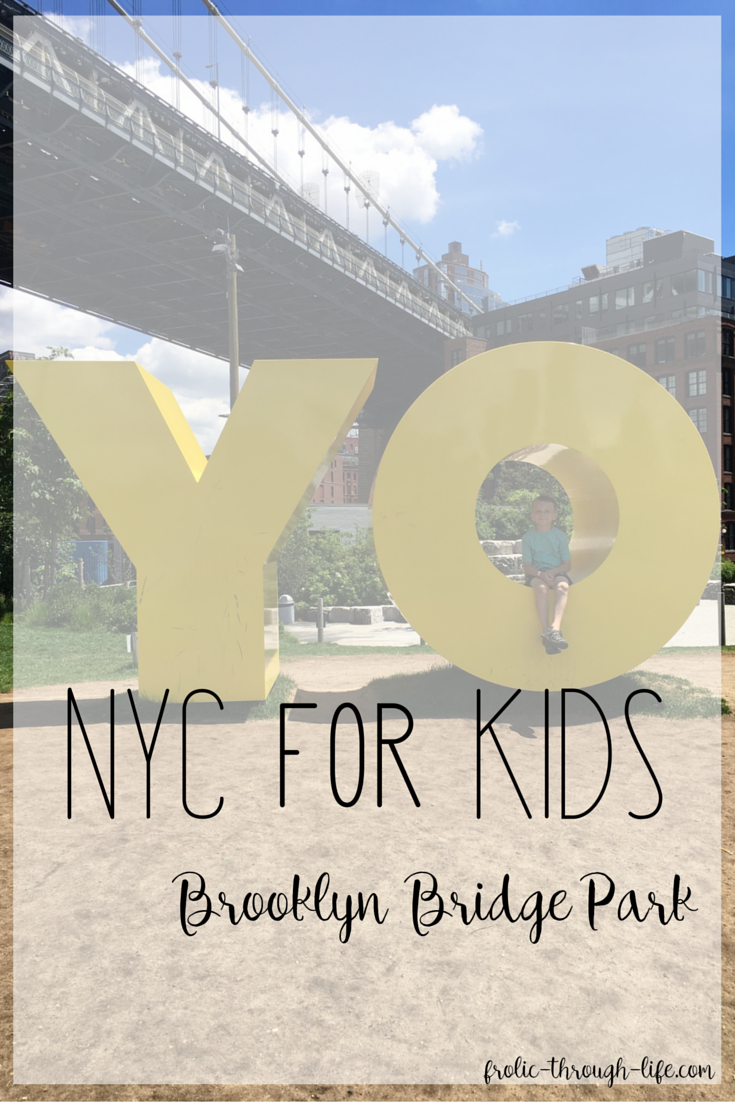 Last week, Alex and I took a trip to Brooklyn Bridge Park with roller skating in mind, but ended up spending almost the whole day there. The roller skating rink in located at Pier 2 of the park and has amazing views of the city.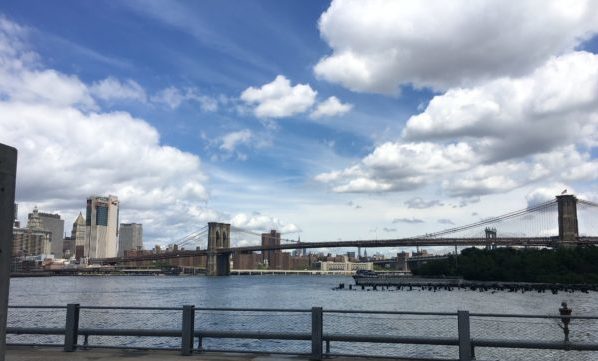 For just $5, you can skate to your heart's content for as long as you would like between the hours of 10AM and 2:30PM or you can go after 3PM for FREE! Rental skates are an extra $6, but you are able to bring your own. If you're not an experienced skater, you can rent a skate mate to help keep you on your feet.  Helmets are not provided, so bring your own! You can also rent a decent sized locker for just 25 cents to store your belongings while you skate.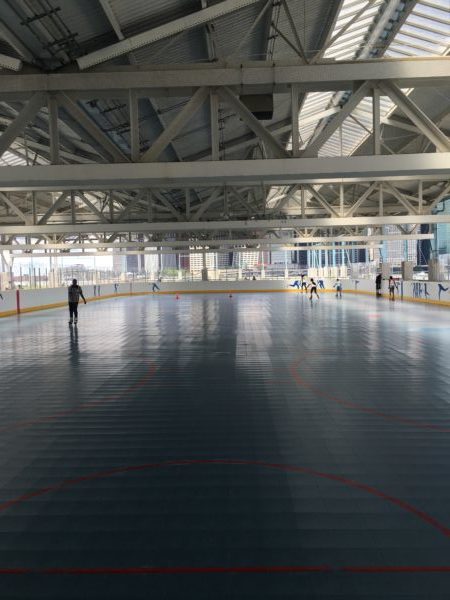 We got there at about 11:30 AM and practically had the whole rink to ourselves with the exception of a handful of skaters. It was so much fun!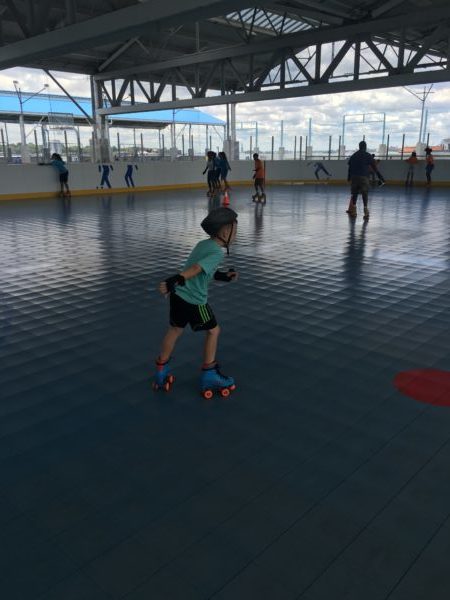 We skated and took in the views for over an hour.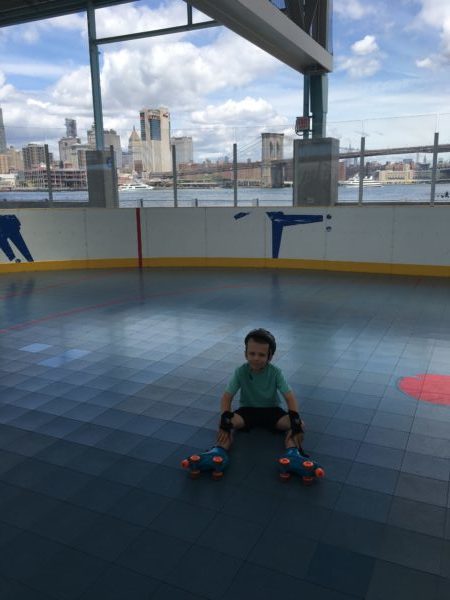 After we were all skated out, we headed over to Jane's Carousel.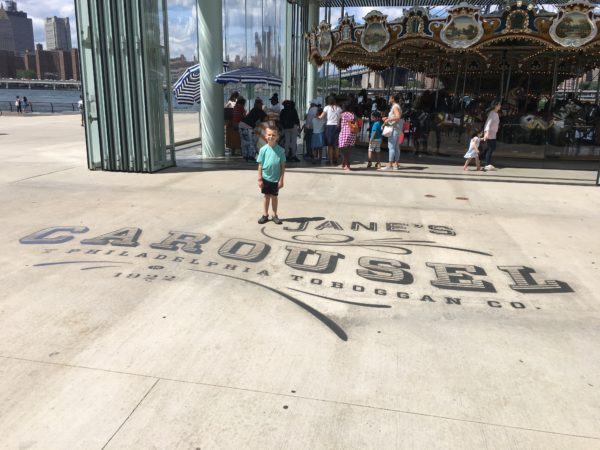 The carousel is a beautiful hand-carved carousel built in 1922. Rides are just $2 a pop and give you a beautiful panorama of the city skyline.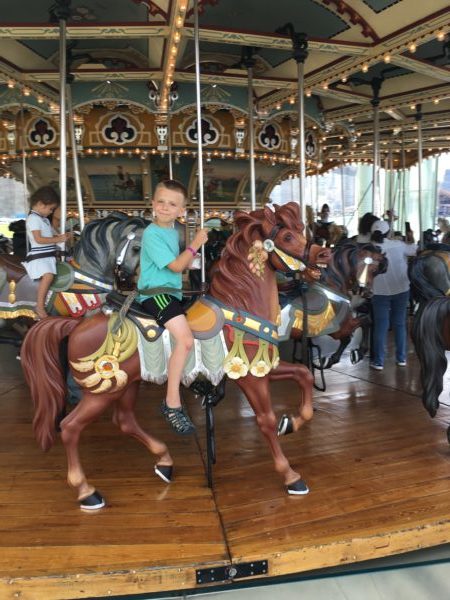 Even though it is a simple ride, Alex wanted to ride it over and over. There's something really great about the simplicity of it, and just enjoying the view.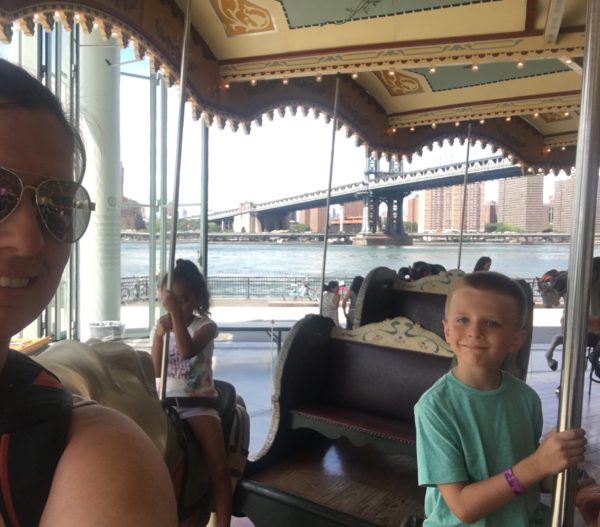 Before we headed home, we stopped at the YO/OY Sculpture that is on display through the end of August 2016.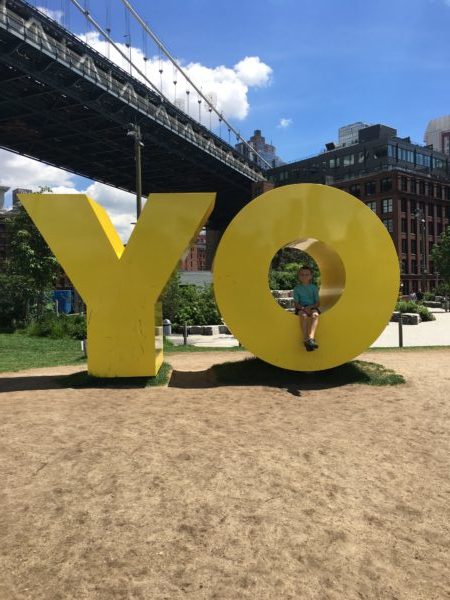 It is such a cool piece of artwork!
Brooklyn Bridge Park also offers a lot of different free events throughout the summer, such as fitness classes, a pop-up pool and movies with a view. Check out the schedule here!