At our house, family breakfast is a big deal. We all run on different schedules, so the only time all three of us are able to sit down for breakfast together is on the weekends or holidays. When we do get the chance to have breakfast together, we try to make it special and something different than the everyday bowl of cereal or toaster waffles. This cheesy breakfast lasagna combines all the things we love about family breakfast – bacon, hash browns, eggs and cheese. It might not be the healthiest breakfast option, but special times call for special treats!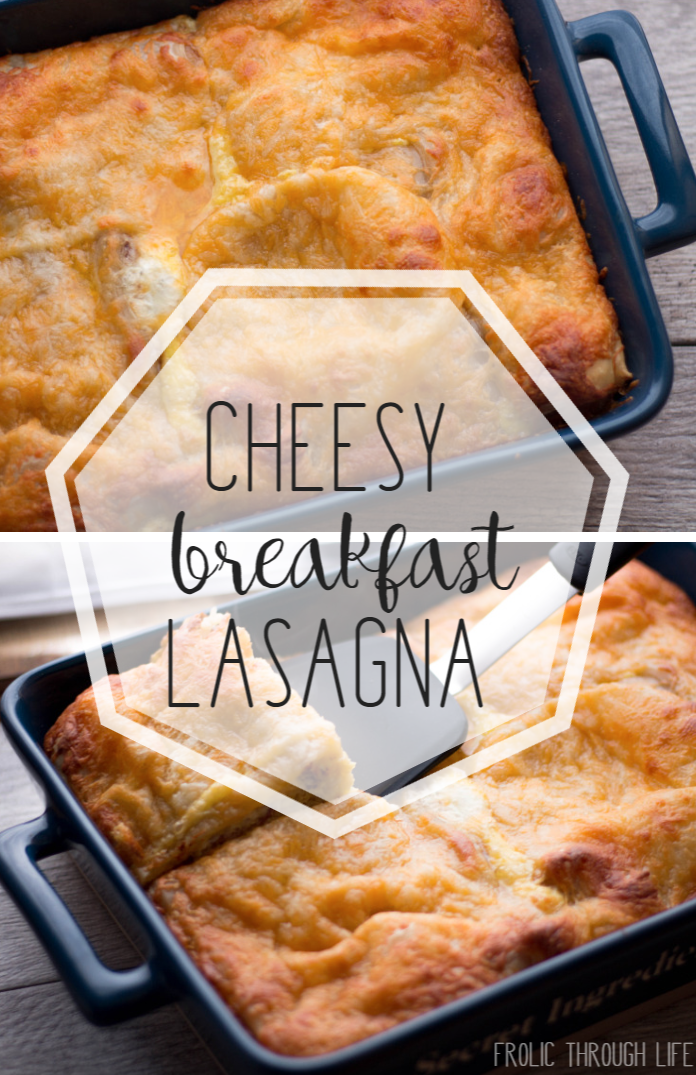 Cheesy Breakfast Lasagna
Ingredients
Spray oil
6 hash browns (Trader Joe's brand are our favorite)
10 strips cooked bacon
8 eggs
Salt & pepper to taste
1 teaspoon garlic powder
1 teaspoon everyday seasoning blend
1 cup shredded cheese
4 squares puff pastry
Instructions
Preheat oven to 375 degrees.
Spray a 13x9 baking pan with oil.
Arrange the hash browns in the bottom of the pan so that the whole bottom is covered, trimming if necessary.
Arrange cooked bacon strips on top of hash browns.
Whisk together eggs with salt, pepper and spices and pour over the bacon.
Sprinkle half the cheese over the egg.
Place puff pastry sheets over the cheese and brush with olive oil.
Sprinkle remaining cheese over the top of puss pastry.
Bake for 30 minutes or until the puff pastry turns golden brown.
Let stand for 5 minutes before cutting.
Breakfast lasagna is comfort food at it's best. You know you've got a winning recipe on your hands when your 6 year old tells you that he is going to want seconds, after taking his first bite.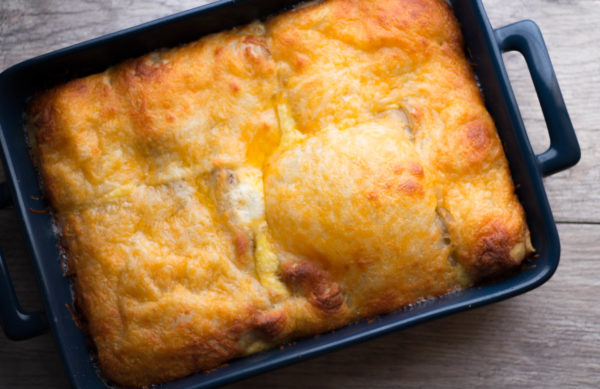 Cheesy breakfast lasagna is also a great dish to serve for dinner instead of a traditional lasagna. And let's be real – who doesn't love breakfast for dinner?
It is also the perfect way to celebrate Nation Lasagna Day, which happens to be today – July 29th!
What's your favorite breakfast food? Have you ever made a breakfast lasagna?
I was provided with a personalized lasagna pan from Personalized Creations for this post. Make your own here!