6:00 AM: Alarm rings. Snooze
6:10 AM: Alarm rings. Snooze
6:20 AM: Alarm rings. Snooze
6:30 AM: Alarm rings. Frantically jump out of bed, run to the bathroom. Shower quickly, get dressed, make lunches, wake up the little man, sip coffee and with just 15 minutes before I need to be out the door, apply makeup for the sake of all my coworkers.
Since I prefer to get a little bit of extra shut eye, my morning makeup routine is quick, easy and to the point. My goal is to even out skin tone, cover up dark spots and blemishes and not look like a pale zombie. Here are the things that help make me look like a human being each morning.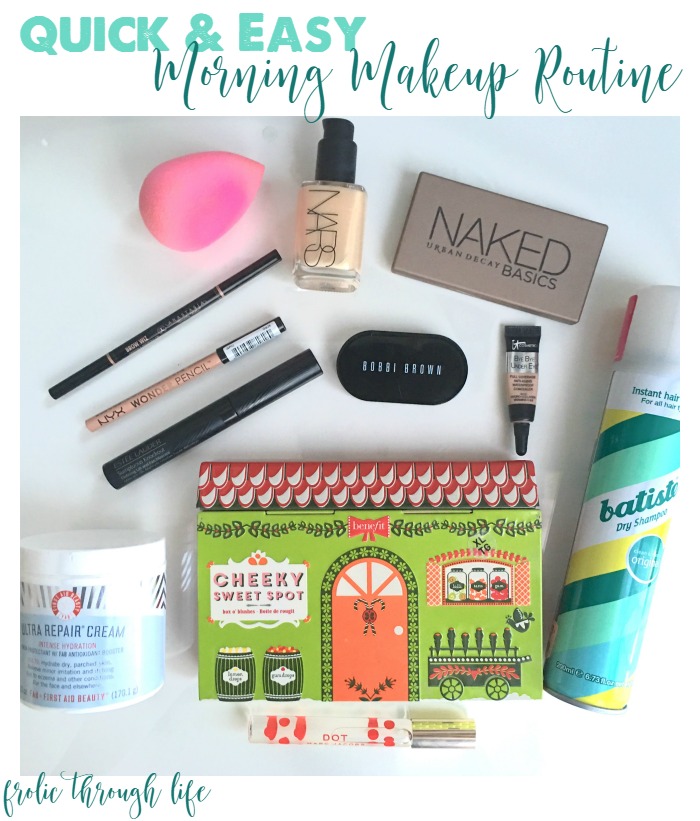 And that my friends is what makes me look human in the mornings. Even though it all listed may seem like a lot of products, I get it all on and out the door in 10-15 minutes every morning.
Do you wear makeup every day? What are your makeup must haves?