Happy Monday! Does anyone else feel weird going back to work straight after Easter? I feel like we always have spring break during Easter but this year it's a month later and everything feels a little out of whack.
Anywho, this weekend was a really good one. We started off with Friday on a Thursday, which should happen every week, if you ask me. Alex had his first baseball practice on Thursday and it was fun to meet his coach and teammates. He's playing for the Mets!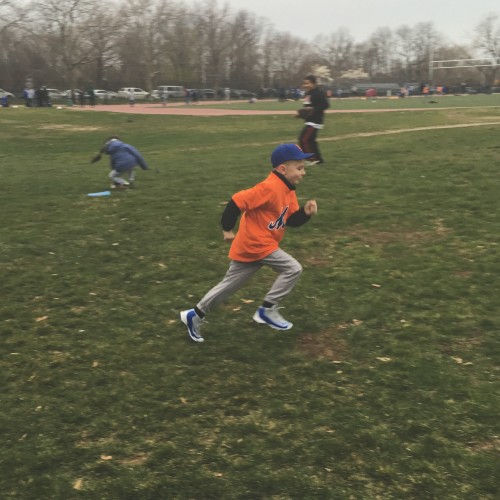 On Friday, I did a whole lot of cleaning. I cleaned the house top to bottom and it felt great to relax with a cup of coffee in a fresh, clean house. Tommy called me in the afternoon to let me know that he had just gotten a phone call from a local Italian deli that Alex won a raffle for a 22 pound chocolate egg.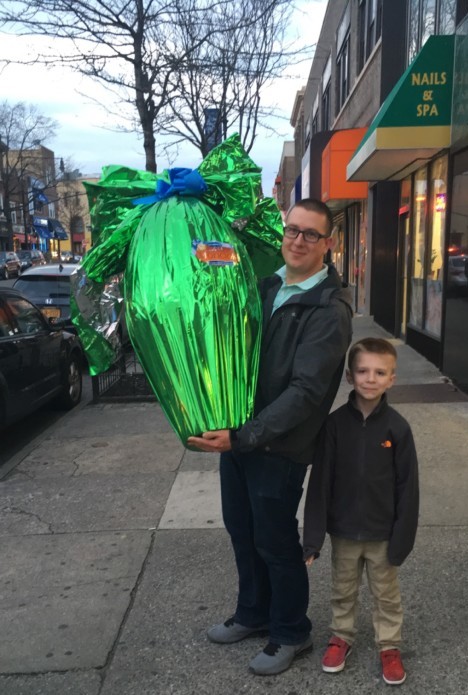 We picked up the giant egg and Alex was egg-static (pun intended). They took some pictures of him with the egg that they are going to post in the store.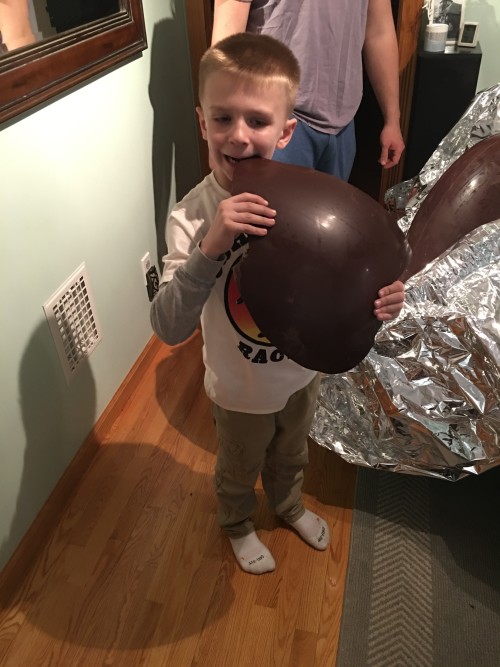 After getting our prize home, we painted some smaller eggs.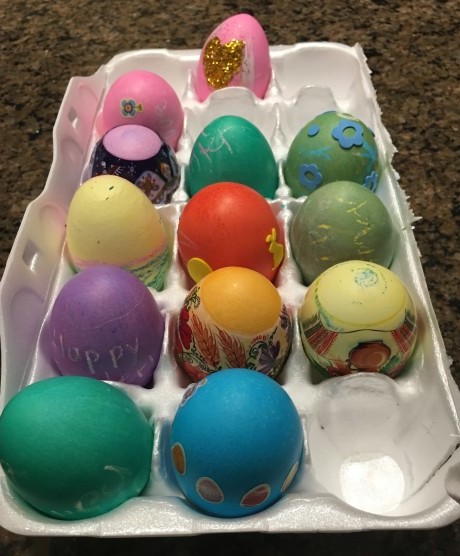 On Saturday morning, we headed to church for the traditional polish Easter basket blessing. It is a Polish tradition to bless the food that you eat during Easter breakfast, and each thing in the basket has a symbolic meaning.
After church, the boys headed to the park to play some baseball and I headed to the salon to get a mani/pedi. The new Zoya spring collection is gorgeous! I got Laurel on my hands and Aster on my feet. Zoya is quickly becoming my favorite nail polish brand. I've chosen their shades at least the last 4 times I've gotten my nails done, and I swear it has better staying power than the other brands my salon carries.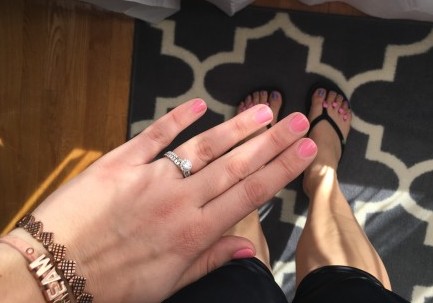 We headed to the piers later that day to let the little man get some practice on a two wheeler. It was his first time without training wheels and he killed it.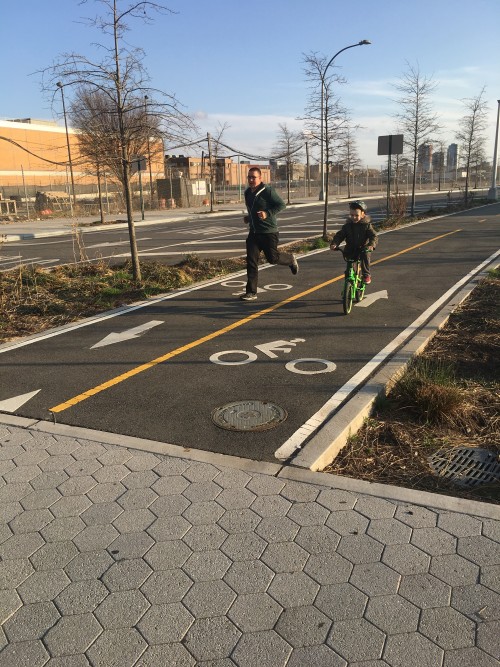 We celebrated his successes over ice cream cookie sandwiches at Schmackary's, also know as, the best cookie place ever.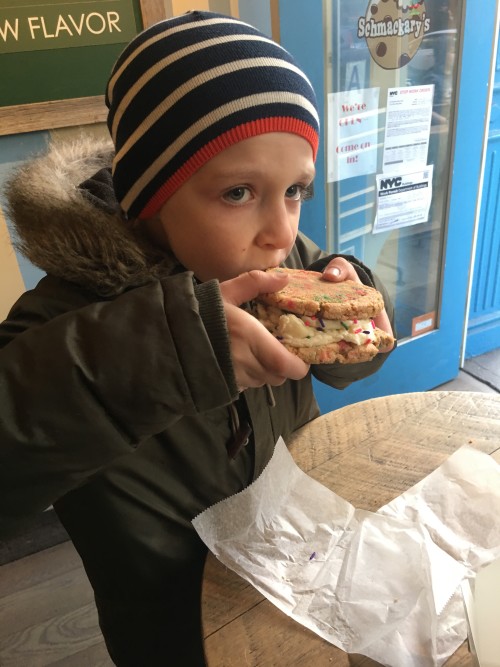 On Sunday, Alex woke up to a surprise from the Easter bunny. We had to look for his eggs all over the house, even in the shower.
He was super excited about all the goodies on his basket.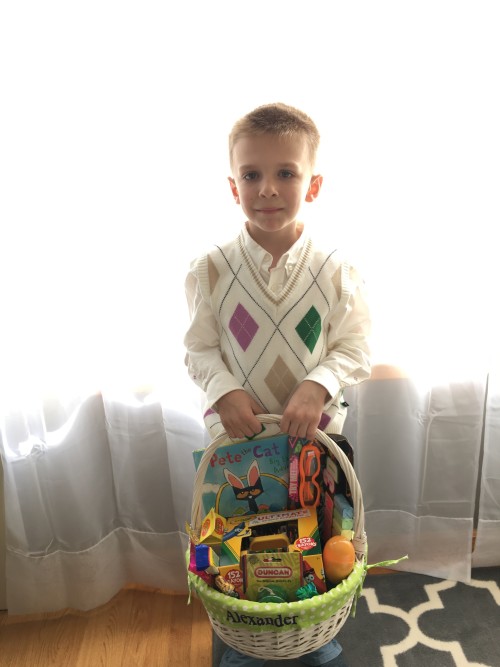 We got dressed up and went to church for Easter Sunday mass followed by breakfast with my parents. The rest of the day was pretty lazy. Alex played with all the stuff he got in his basket including cool 3D chalk.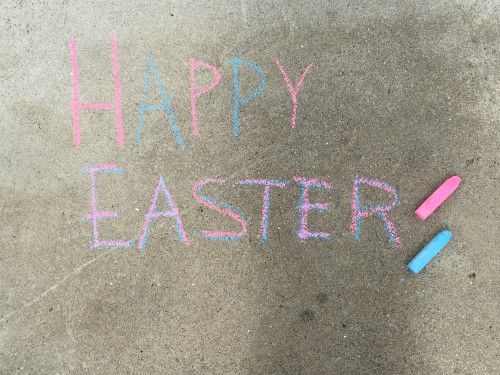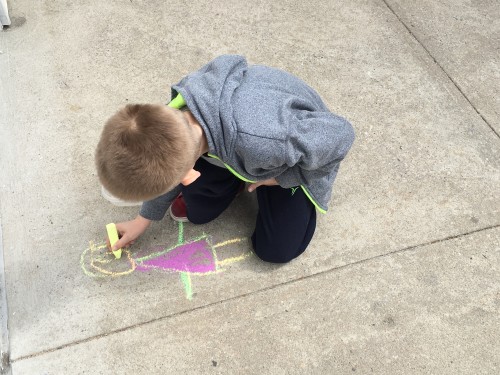 We watched some movies and just lounged around the house for the rest of the day. It was the perfect end to a great weekend.
What did you do this weekend? How did you celebrate Easter?