Hello and Happy President's Day! I love a good three day weekend and this one was so much fun.
We started off Friday with an early Valentine's Day dinner. Tommy and I went our for Thai food at Qi. It was our first time trying the restaurant. The food was excellent and the decor and ambiance of the restaurant was on point!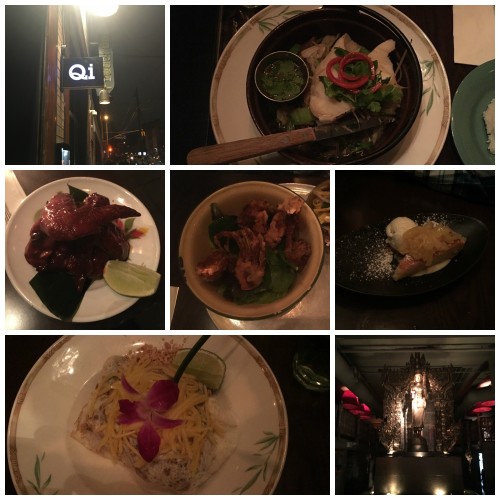 For appetizers, we got sriracha wings and soft-shell crab. For my dinner I got Steamed Ginger Chilean Sea Bass in a Cast Iron Pot and it was delicious. The fish was cooked perfectly and the veggies and glass noodles that it was served on top were super flavorful. Tommy had the Qi Pad Thai, which was a little different from traditional Pad Thai and came wrapped in an egg crepe. It was really tasty, as well. For dessert, we shared a slice of the seasonal fruit tart with ginger ice cream on the side.  We were going to take a walk around the neighborhood and check out some new shops, but it was already getting so cold that we decided to head home after just two blocks.
Saturday was cleaning day. We tidied up the house and I pulled out our infusion pitcher that we got for our Bridal Shower and made some strawberry lemon water.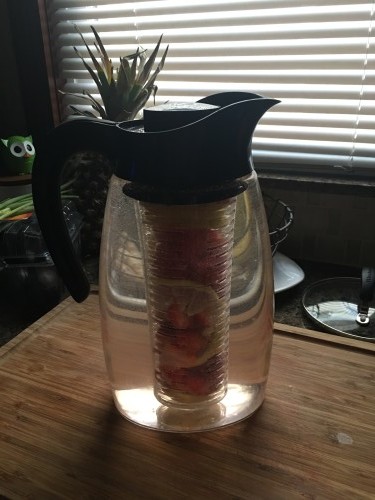 We started getting stir crazy in the afternoon and decided to brave the cold and head out to do some shopping. We went to a few stores, more to kill time than to shop and when the sun went down it got downright cold. By the time we got home the temperatures were in the single digits, which is rare in NYC.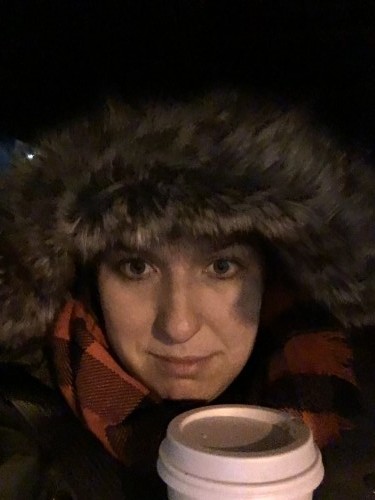 Since it was getting late and we didn't really feel like cooking a big meal, we decided on making pizza for dinner. I picked up two whole wheat pizza crusts at Aldi last week for less than a dollar. They baked up nice and crisp and made a great dinner for less than what we would have paid for two slices at the pizzeria.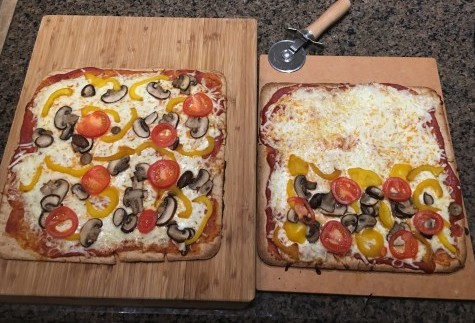 On Sunday, we woke up to record breaking cold. I can't remember it ever being in the negatives for real feel temperatures. Alex and I did some experiments to see how quickly things could freeze outside.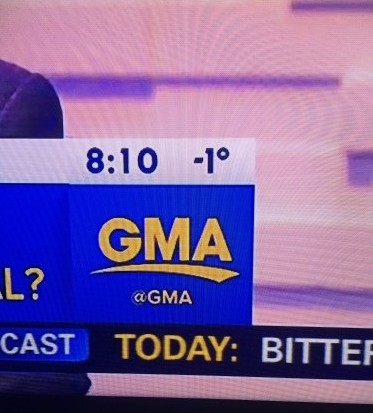 Alex loved his Valentine's gifts and spent most of the day drawing Pokemon.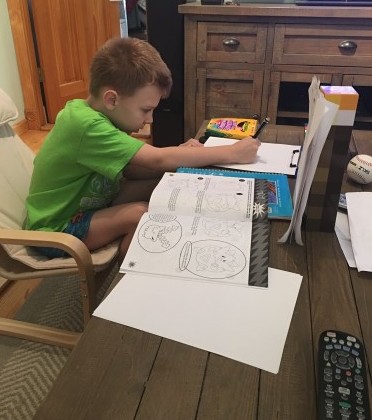 I absolutely adore the jewelry from Alex And Ani that the boys got me, and I can't wait to wear it!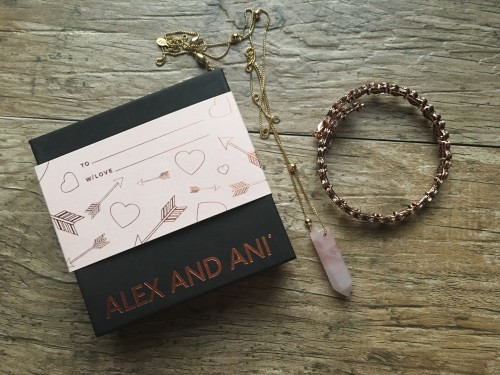 In the afternoon, Alex helped me with some photography for the blog. If you every wondered how bloggers get those nice pictures, then wonder no more. Tommy walked into the kitchen and caught us looking like this, trying to snap the perfect shot.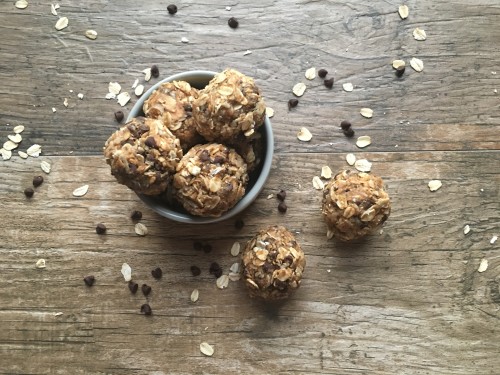 I get Alex to help by bribing him with chocolate chips.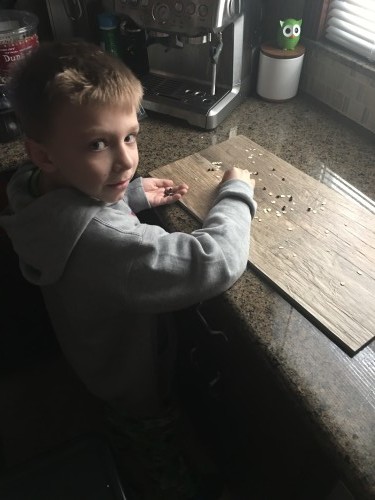 We stayed in for the rest of the day and just relaxed and watched some TV.
How was your Valentine's Day Weekend?