Since starting our wedding planning, we came to the conclusion that a real vacation wasn't going to happen this year. Instead of going away somewhere for a week like we usually do, we planned a quick trip that spanned three states in three days. It was a little tiring, but we got to visit a bunch of new places and have a great time.
The weekend started in Pennsylvania. It was Tommy's dad's birthday weekend, so we decided to take him out for a hike on the Delaware Water Gap. We followed the Red Dot Trail, which was supposed to be the easiest, but it was still a bit tough with a bunch of rocky portions that were pretty difficult to climb, especially with Alex. We made it to the top, and the views were amazing!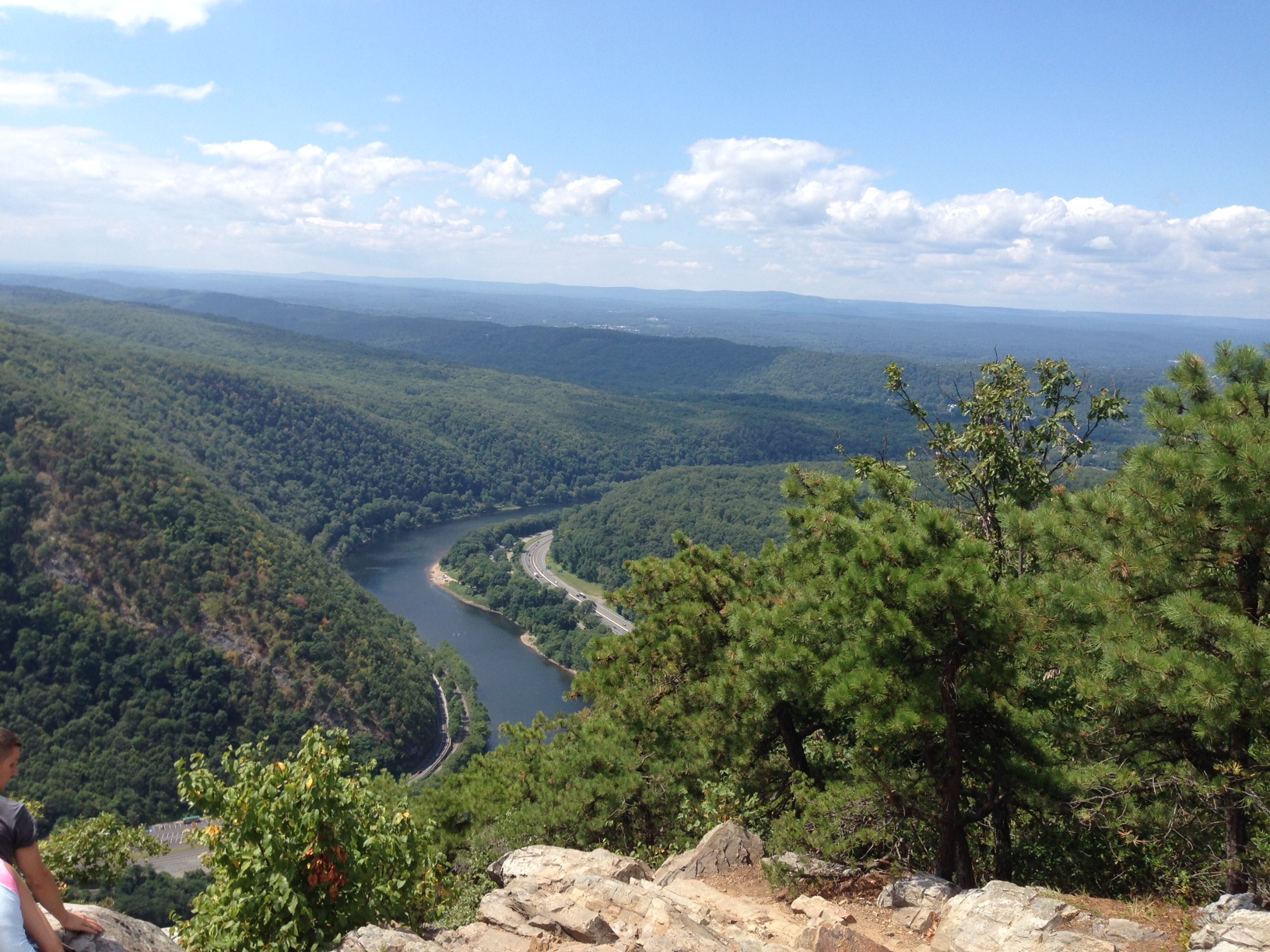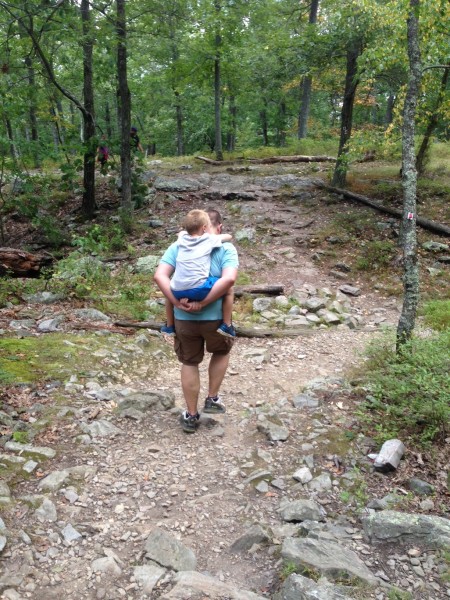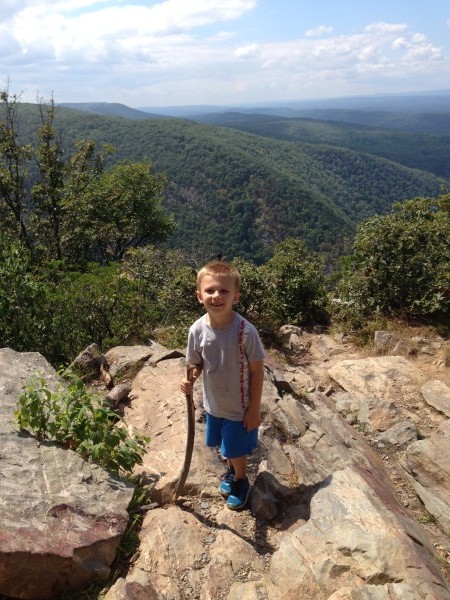 We all agreed that we have to take the hike up there once the leaves start to change colors. I can only imagine how gorgeous it will look then.
We woke up bright and early Monday morning to head out to the beach in Point Pleasant, NJ. It was the perfect relaxing day at the beach followed with some evening boardwalk fun. Alex loved the arcade and won himself a cool giraffe in a dart throwing game.
On Tuesday, we once again got up bright and early and drove out to Riverhead, LI to meet with a potential wedding photographer. We were done with out appointment by noon and drove out to the North Fork for some relaxation. We started at Raphael Winery. We got three wines each to taste and enjoyed them on the back patio while taking in views of the vineyards.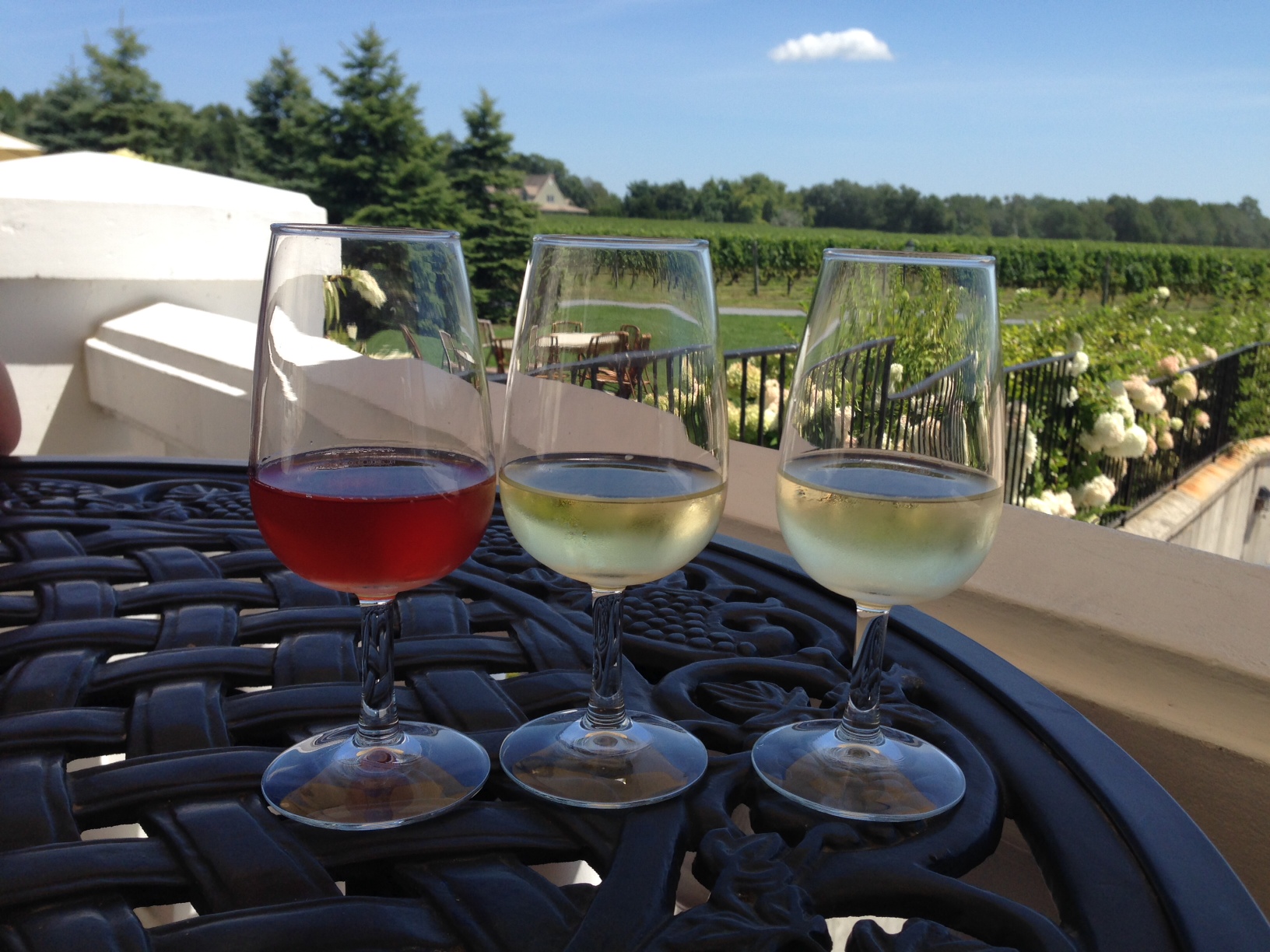 We headed out farther east and stopped in Jamesport for some lunch and to ride the carousel.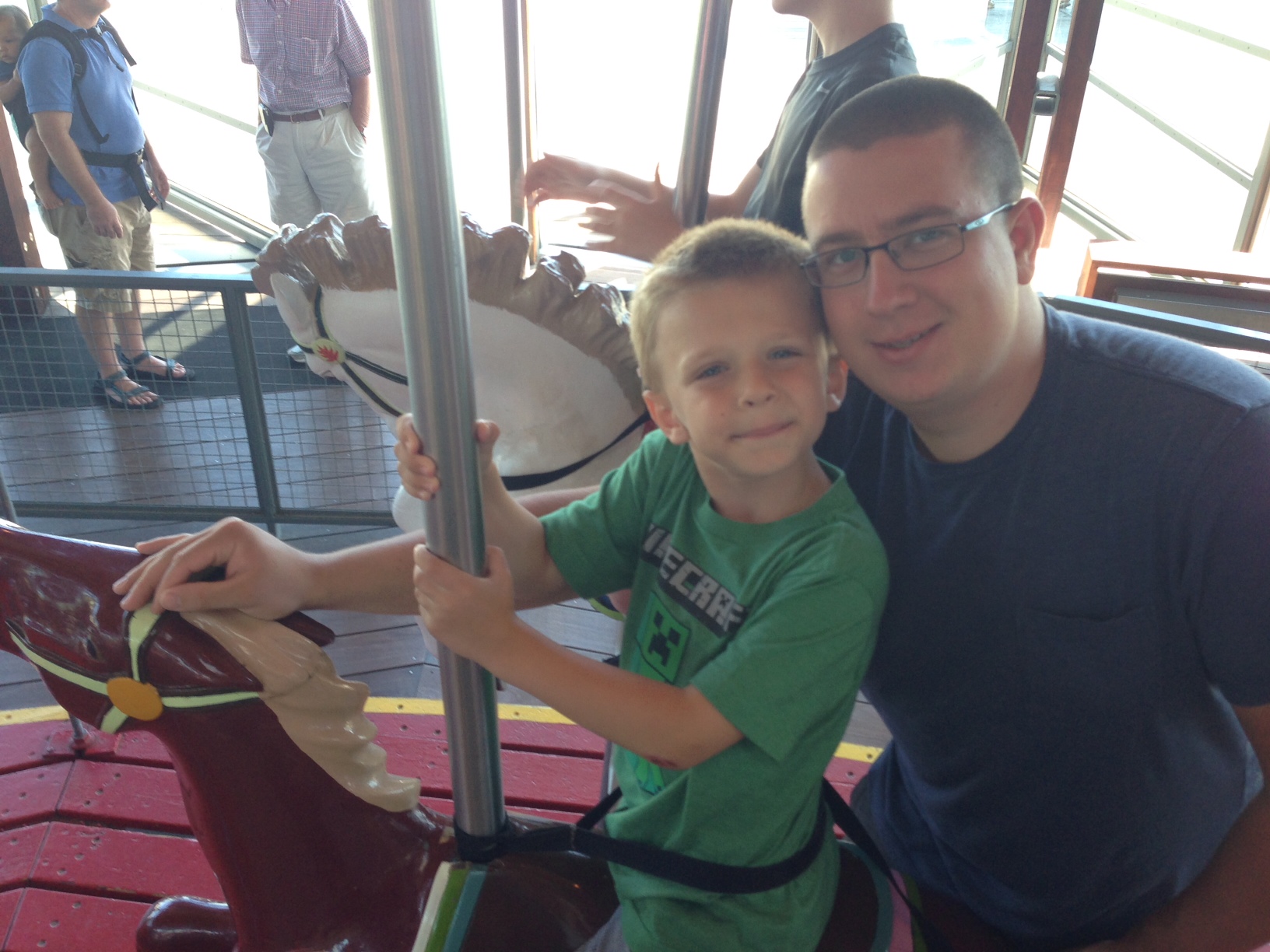 There were many gorgeous yachts docked in Jamesport, but one in particular caught my eye – Lady Sylvia. Tommy and Alex joked that they planned the whole day out so that they could give me the yacht as my early birthday present. I wish!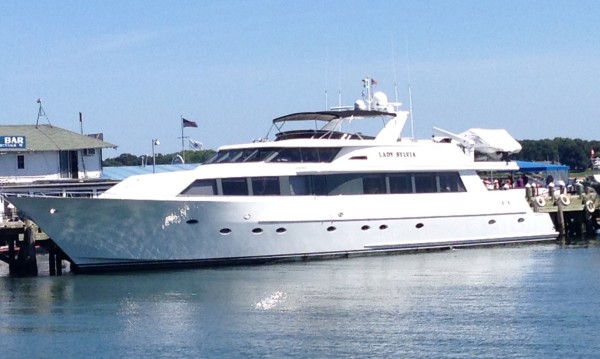 After lunch, we headed out even farther east and settled in at the beach at Orient Point for another relaxing afternoon. The beach here was amazing. The water was so clean that you could see the rocks and shells all over the sea floor. The beach also had a great children's area that Alex had a lot of fun on.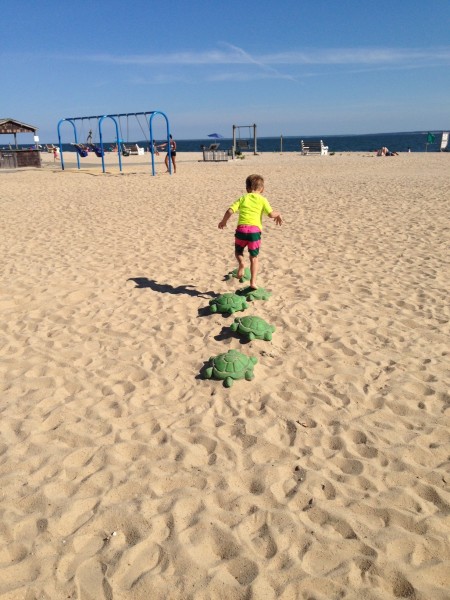 We all agreed that even though it was over a two hour drive to get there, the beach is totally worth the trip and we will be coming back.
Our three whirlwind days were the perfect way to end off the summer. I still can't believe I have to go back to work on Monday! This summer really flew by and I hope the weather stays on the warm side for a while longer, so we can enjoy the afternoons.
What's your favorite quick getaway spot?