Happy WIAW! This year for lent, I decided to give up meat. I gave up meat last year also, and I found that it was a challenge to eat meat free, especially with a house full of meat eaters, but that I don't really miss eating meat. It also made me think about my meals in advance much more than when I eat meat, which is a big plus for me and helps with mindless eating. See my meatless WIAWs from last year: 1, 2, 3.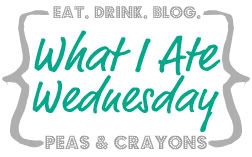 Here are some of the meatless eats that I have been enjoying lately.
My breakfasts usually fall into one of two categories:
Oatmeal with fruit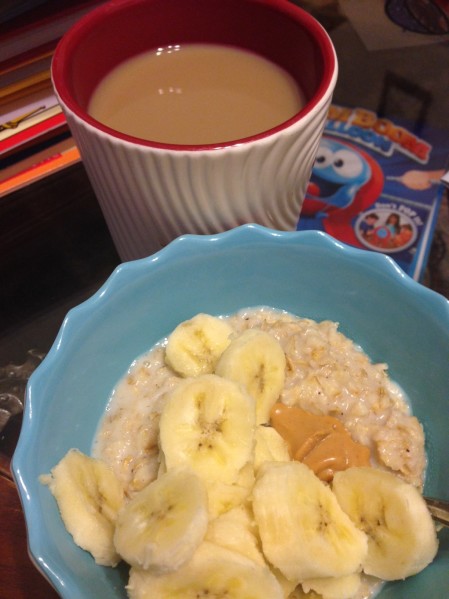 …or an egg and cheese sandwich. This one was eaten in my car as I stood in the traffic of the century yesterday morning on the BQE.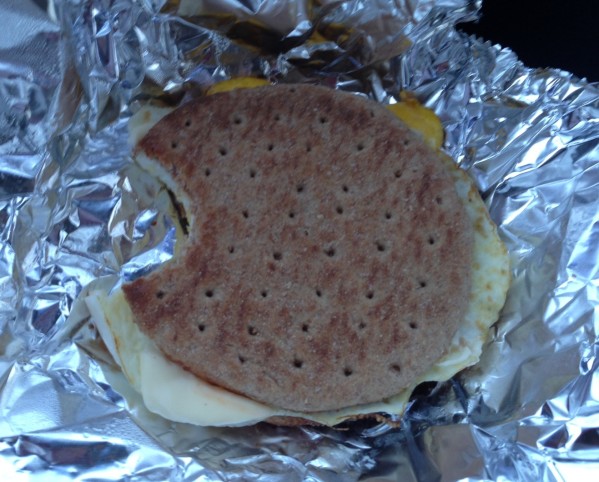 My lunch varies from day to day. Sometimes I will eat whatever the kitchen is cooking at work, some days I pack a salad and some days we order deliciousness like these Thai Mixed Veggies. So simple, yet so yummy.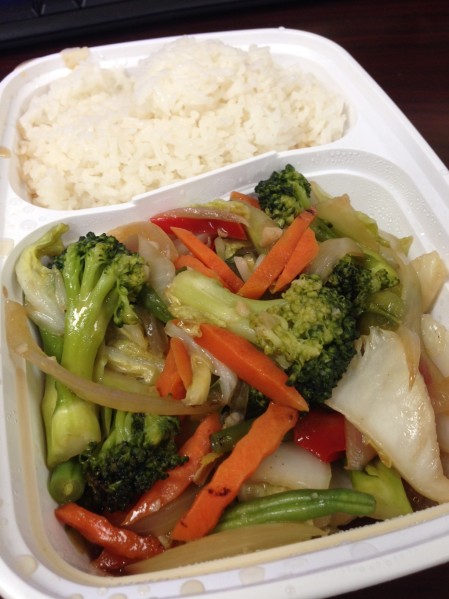 My favorite dinner of the last week is this baked salmon with a side of Trader Joe's Asian Vegetables w/Beijing-style Soy Sauce.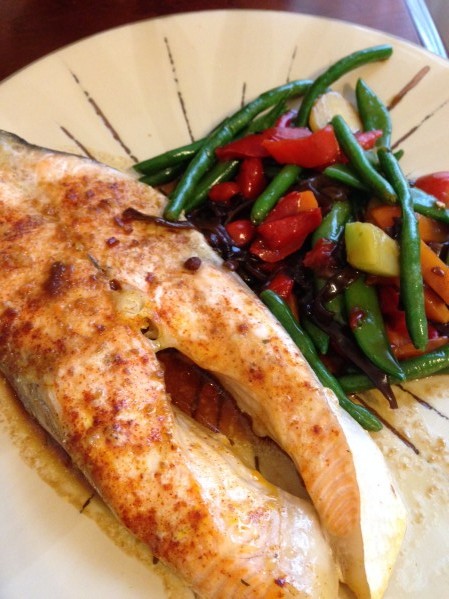 And how could a meatless WIAW not include some delish sushi. Tommy, Alex and I hit up our favorite sushi buffet recently. Delicious beyond words.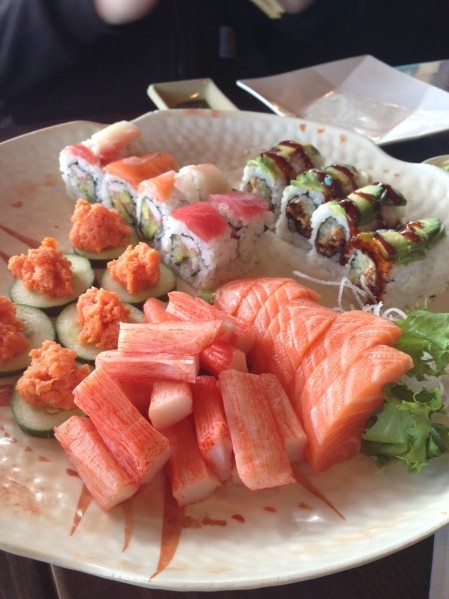 And just for fun, this is the little man's current favorite meal – "melty cheese sandwich" no crust and strawberries.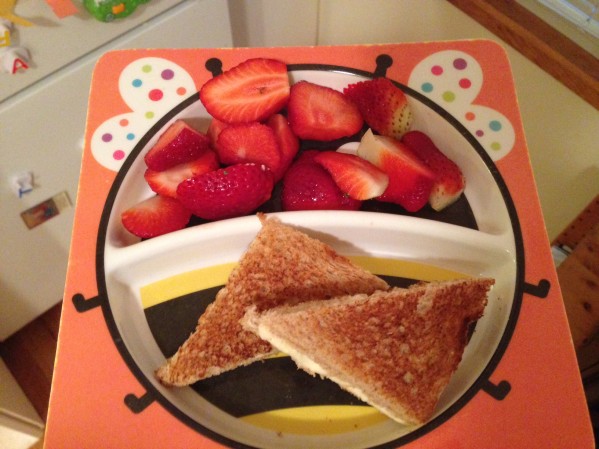 What's the best thing you ate this week?