When I signed up for the Frozen Penguin 5k back in December, I though that the weather would be far from freezing that day. Since Mother Nature has gone crazy this year, the Frozen Penguin 5k was FREEZING, but a lot of fun. The race took place on Shore Road in Brooklyn, which is a running/bike path right on the water that stretches for miles, with some really great views of lower Manhattan, the Statue of Liberty and the Verrazano Bridge.
I picked up my packet the day before, so we arrived at the starting line just a few minutes before the start. The race was a 5k and a Half Marathon, and the two races started an hour apart. My first impression was that the race was really small – there was only 170 runners for the 5k.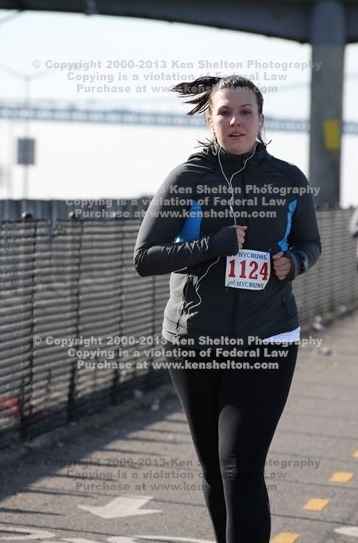 The race itself was an out and back. The view was great, but on the way out the wind was in my face the whole time and made it a little hard to breathe. The way back was great because the sun was shining in my face and the run was very enjoyable.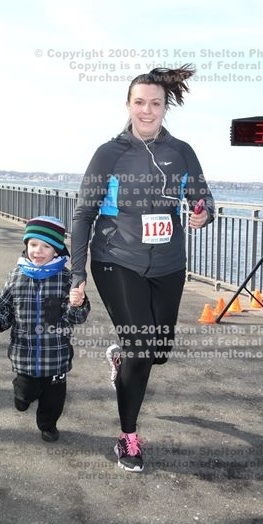 The best part of the whole race was when I neared the finish line. Tommy and Alex were waiting for me near the finish, and Alex ran out of the crowd to cross the finish line with me. The girls who were giving out medals at the finish line gave him a finishers medal, even though I told them he didn't run with me. He was beyond excited.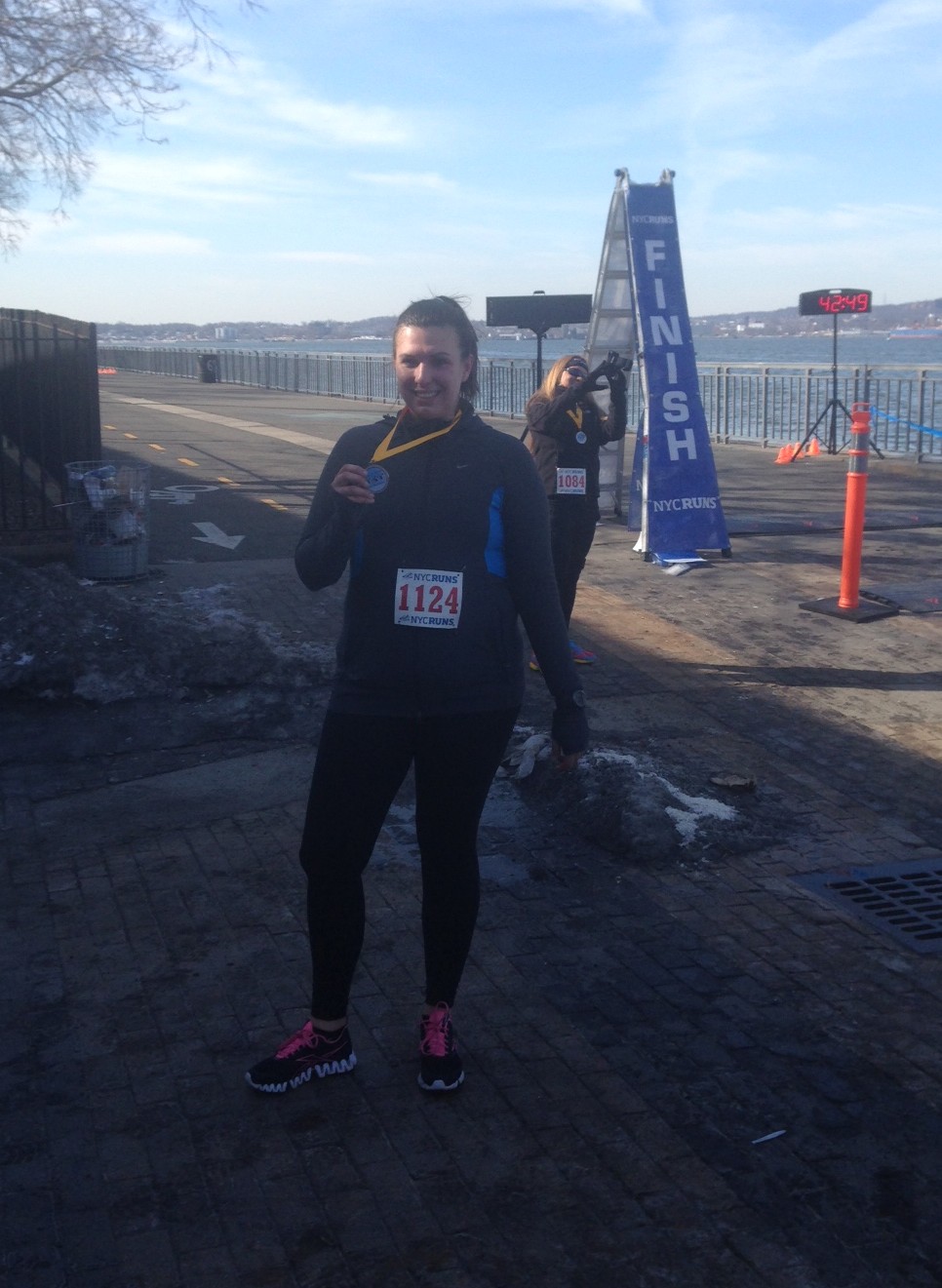 My finish time was 38:05, one of my slowest 5k times. But the way I see it, for having run only twice since the summer, I did pretty good and I can only go up from there. The post race set up was great. They had bagels with cream cheese, apples, strawberries and blueberries along with coffee, tea and water. It was so cold out that the water set out in cups had ice chunks in it. Yea, it was that cold!
I am  really excited for the weather to warm up, so I can spend more time outdoors and hopefully PR a 5k this year!
What's the coldest race you've ever run?