A few weeks ago I got an email from Smart Balance asking if I wanted to try their new Dark Chocolate Peanut Butters. Of course, my answer was of course. A few days later these two wonderful jars of goodness, one creamy and one chunky, arrived on my doorstep and the little man and I have been enjoying them ever since.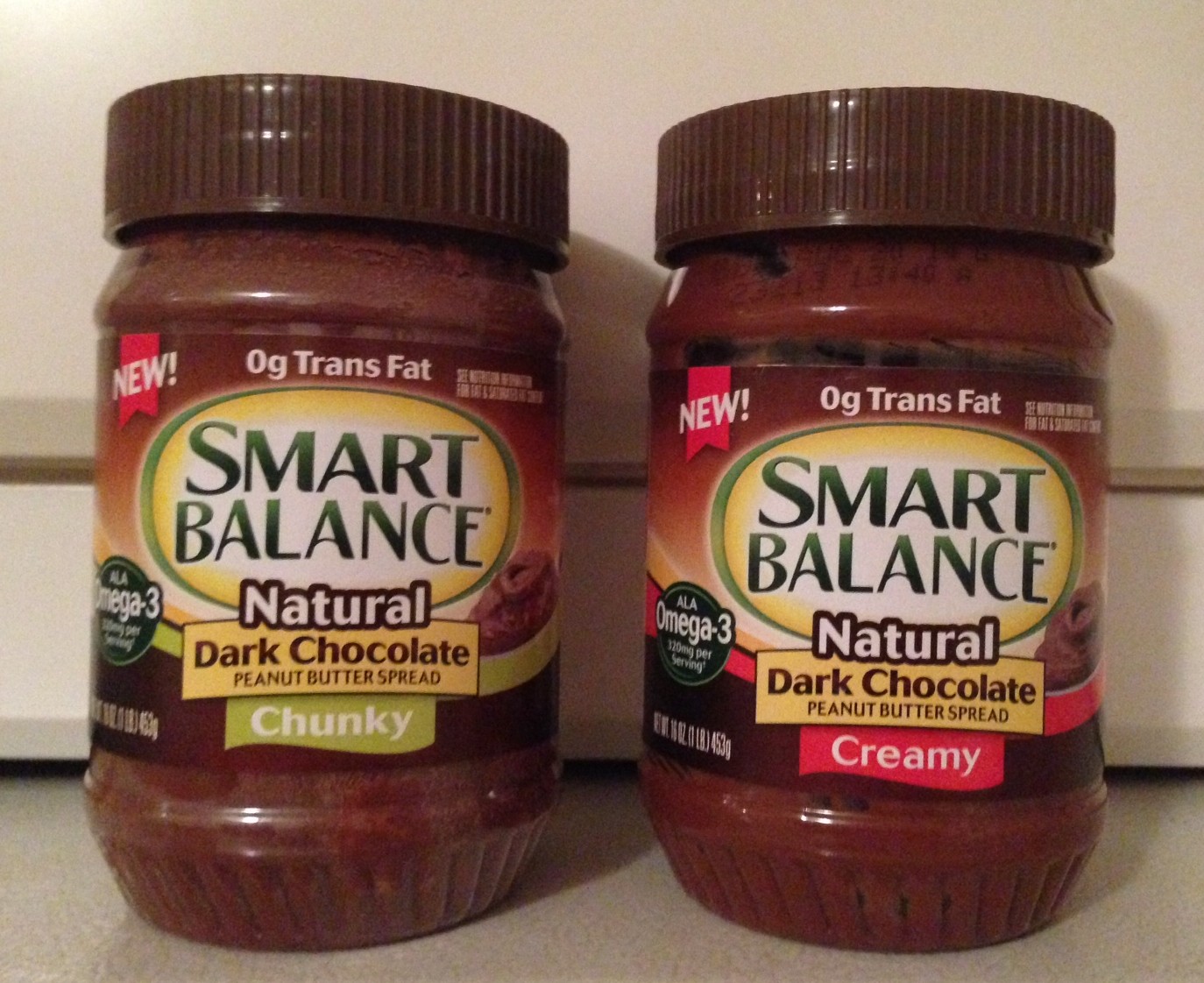 Alex loves to eat the Dark Chocolate Peanut Butter for breakfast on his waffles and toast and I love that it is non-GMO and has 6 grams of protein to keep him full until lunch. Not to mention that he thinks he is getting the ultimate treat by having chocolate for breakfast.
I decided to use the Dark Chocolate PB in one of my favorite cookie recipes, and they turned out so much better. The addition of the dark chocolate make the cookies taste like little, individual brownies, aka incredible!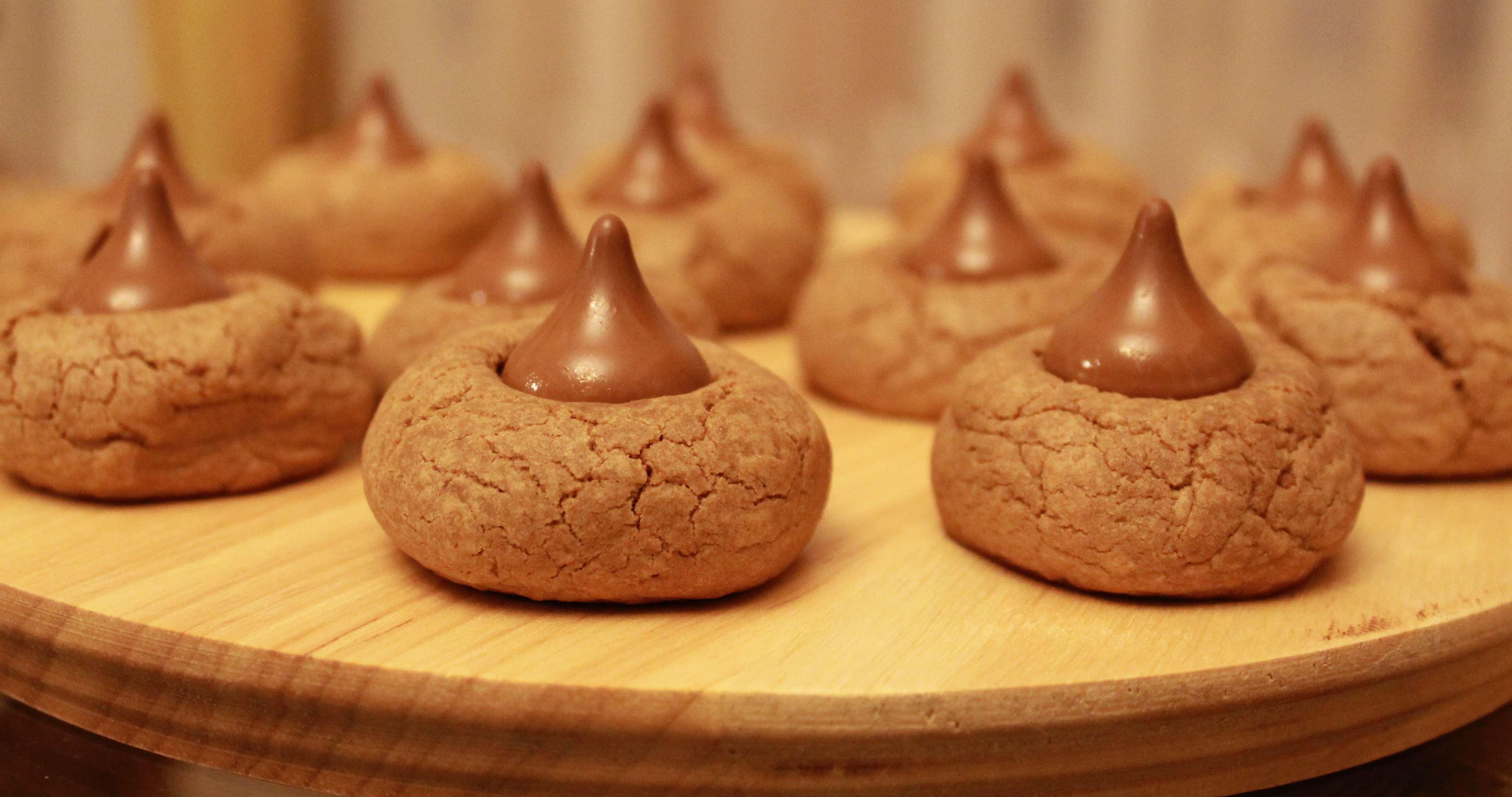 Dark Chocolate Blossoms
Ingredients
½ cup Smart Balance Dark Chocolate Creamy Peanut Butter
4 tablespoons Smart Balance Buttery Spread
1 cup packed light-brown sugar
2 large eggs
1 teaspoon vanilla extract
1½ cups whole wheat pastry flour
1 teaspoon baking powder
¼ teaspoon salt
25 Hershey's kisses
Instructions
Preheat oven to 350 degrees.
Using an electric mixer, cream Smart Balance Dark Chocolate Creamy Peanut Butter and Smart Balance Buttery Spread in a mixing bowl until smooth. Add brown sugar; beat until combined, scraping down bowl as needed.
Add eggs and vanilla, and beat until incorporated.
In a small bowl, combine flour, baking powder, and salt. Gradually beat in flour mixture in two batches.
Scoop off dough by the tablespoon; roll into balls. Place 2 inches apart on a nonstick insulated baking sheet.
Bake until cookies begin to puff up slightly, about 10-12 minutes.
Remove from oven. Press one kiss in center of each cookie. Let cool at least 10 minutes on baking sheet before transferring cookies to rack to cool completely.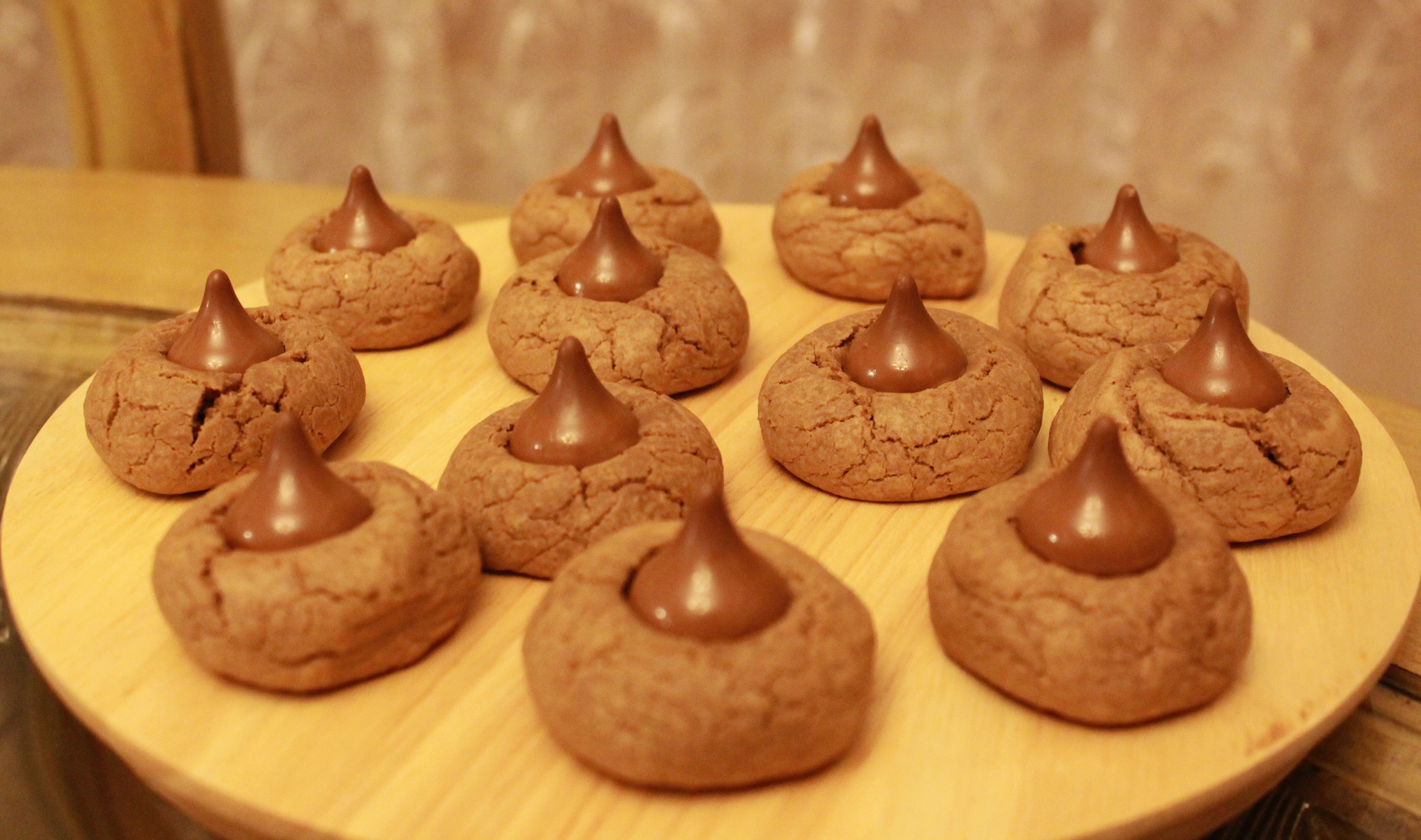 Hope you enjoy!
What's your favorite kind of peanut butter? Are you a creamy or a chunky?
Smart Balance provided me with the Dark Collate Peanut Butter. All opinions, as always, are my own.