There are tons of stories in the news about how the average person gains between 5 – 10 pounds between Thanksgiving and Christmas. Then there are different stories that say the first stories are incorrect and its between 1 to 5 pounds. Competing news stories aside, the one thing that is true is that during the holiday season we eat big family dinners, seasonal treats and spend more time traveling to visit friends and family than at the gym.
One way to keep off the holiday weight gain is to keep healthy snacks on hand and make sure to keep moving. I was contacted by DuPont Nutrition and Health to share some great ways to keep the pounds from piling on during the holidays.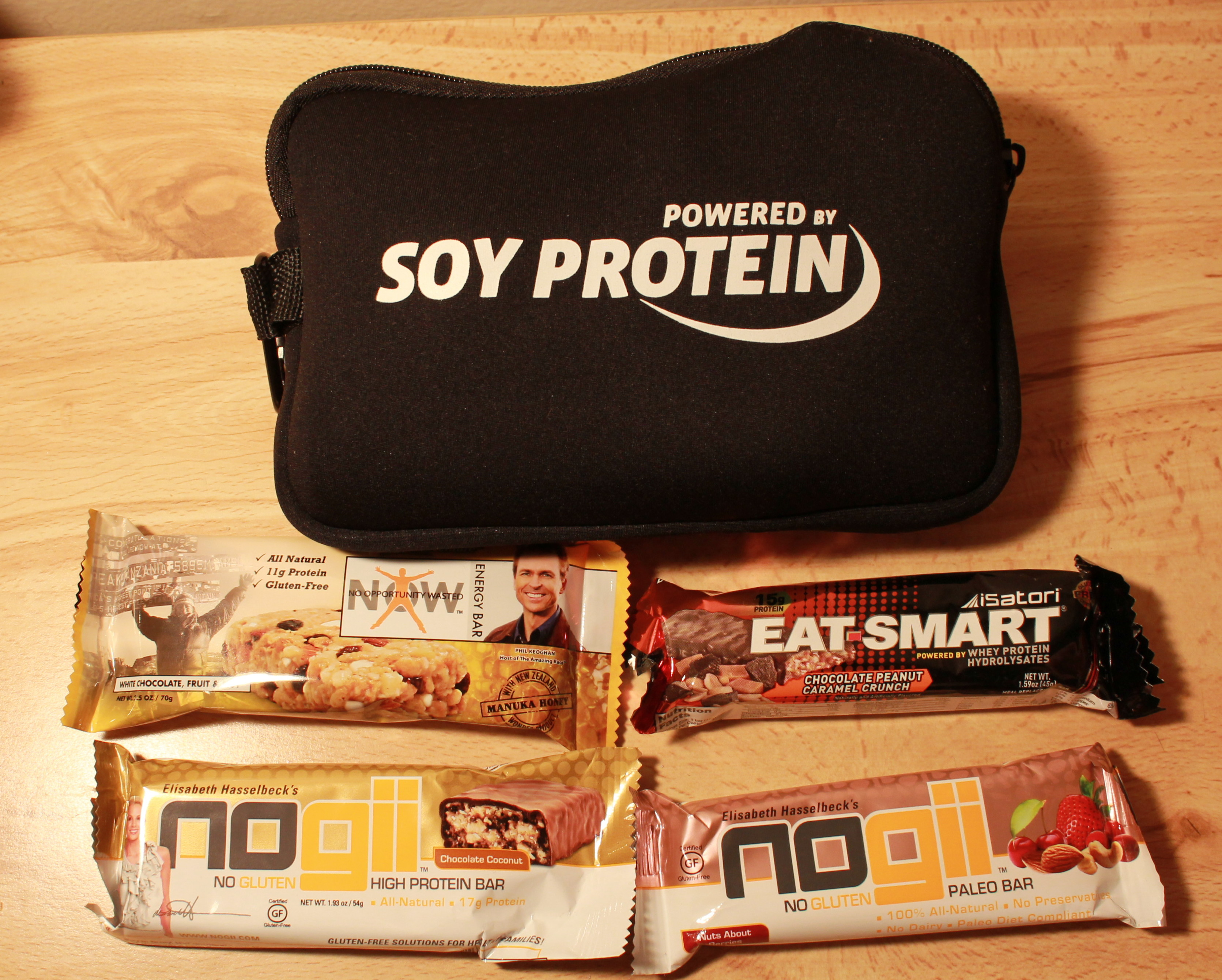 I was sent a gift pack that contained four different soy protein bars and a travel workout kit. The best part is that you can enter to win one too at the end of this post!
The four bars that I received where Eat-Smart Bar, two Nogii Protein Bar and a NOW Energy Bar. All of the bars tasted great and one of the Nogii bars was even paleo friendly, which is a huge plus for many people. The soy protein in the bars preserves lean body mass, promotes fat loss, and boosts satiety during weight loss. They are a great snack for on the go and are equivalent to whey protein bars for building muscles.
The travel workout kit came with a jump rope, a pedometer and a grip strengthener.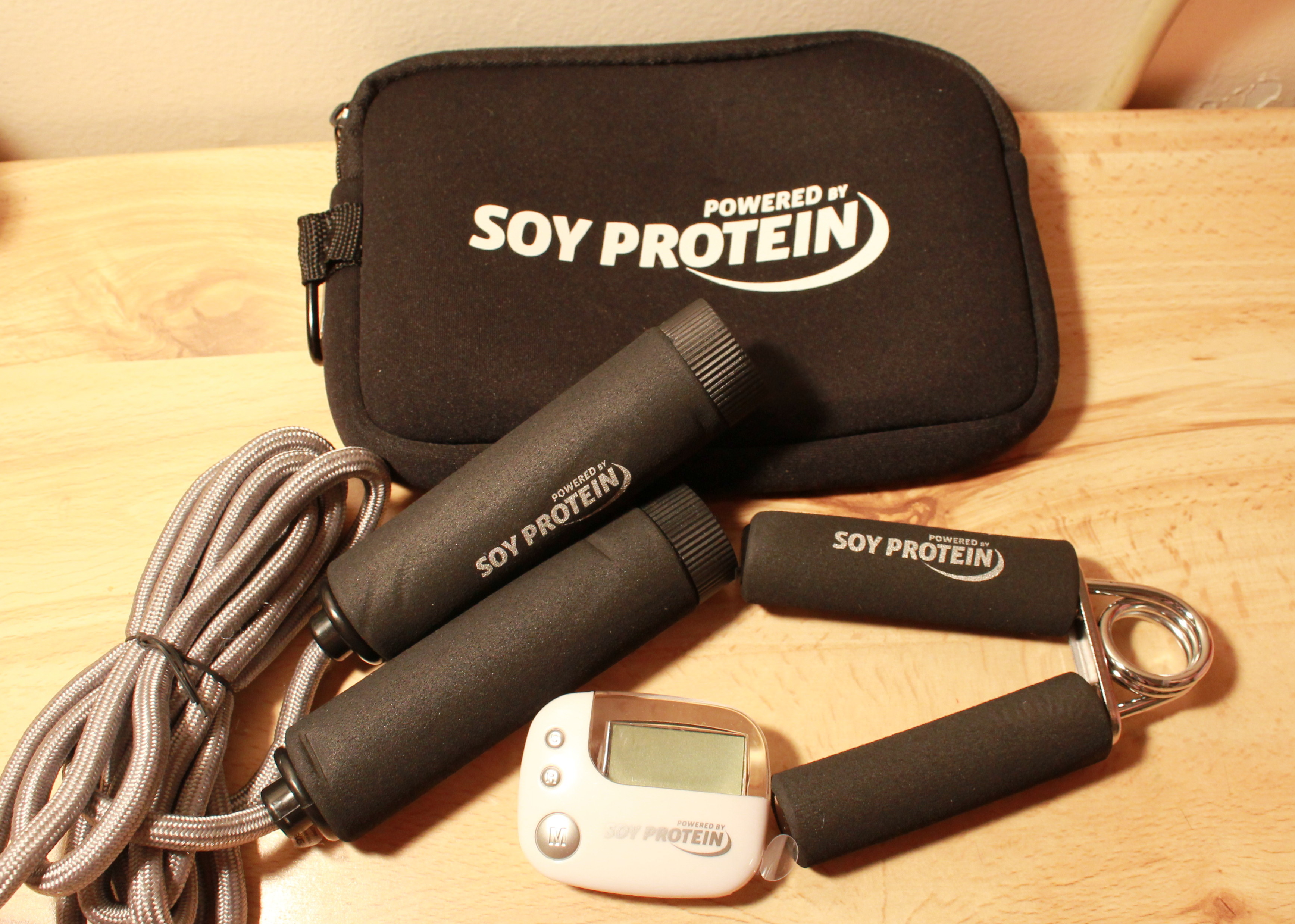 I really think that a jump rope is the number one piece of at home workout equipment that everyone should have. Jump rope is great to add into workout circuits and an hour of jumping rope can burn up to 1,000 calories. Working on grip strength can make you better and lifting and pullups and the pedometer is a great to make sure that you are moving throughout the day. I try to get in at least 10,000 steps a day.
Overall, I think that this gift pack is a great way to stay on track during the holidays. Fingers crossed that you win!
Disclosure: The products, information and two gift packs have been provided by
DuPont Nutrition and Health.