Yesterday was one of the prouder moments of my mommy-hood. Not only did my little man run his first race, he placed first in his age group.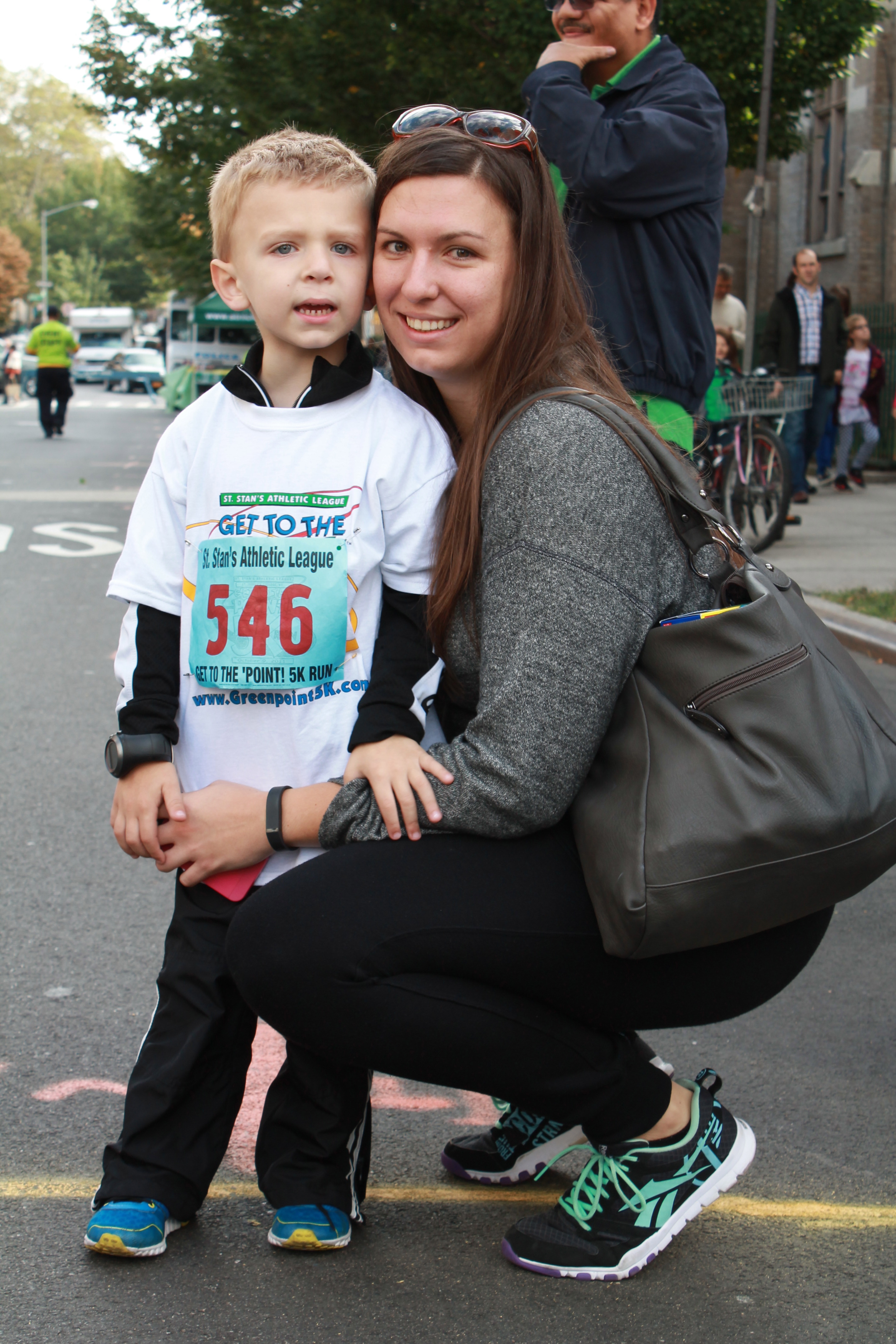 Alex took part in the Get To the Point 5k children's dash. The whole race was only 25 meters, but seeing how serious the kids took it, you would've thought they were running the NYC Marathon.  Since the street was closed off before the race, the kids warmed up by running back and forth in the street. All of the parents there joked about how much energy kids have. They could have ran for hours!
It was fun watching the really small children run. One of the little girls ran off the course, yelling to her mom that she had to go to the potty and didn't finish the race. Alex's group was the third or fourth to go. I started out running with him, but once we got about halfway down the course, he let go of my hard and ran off.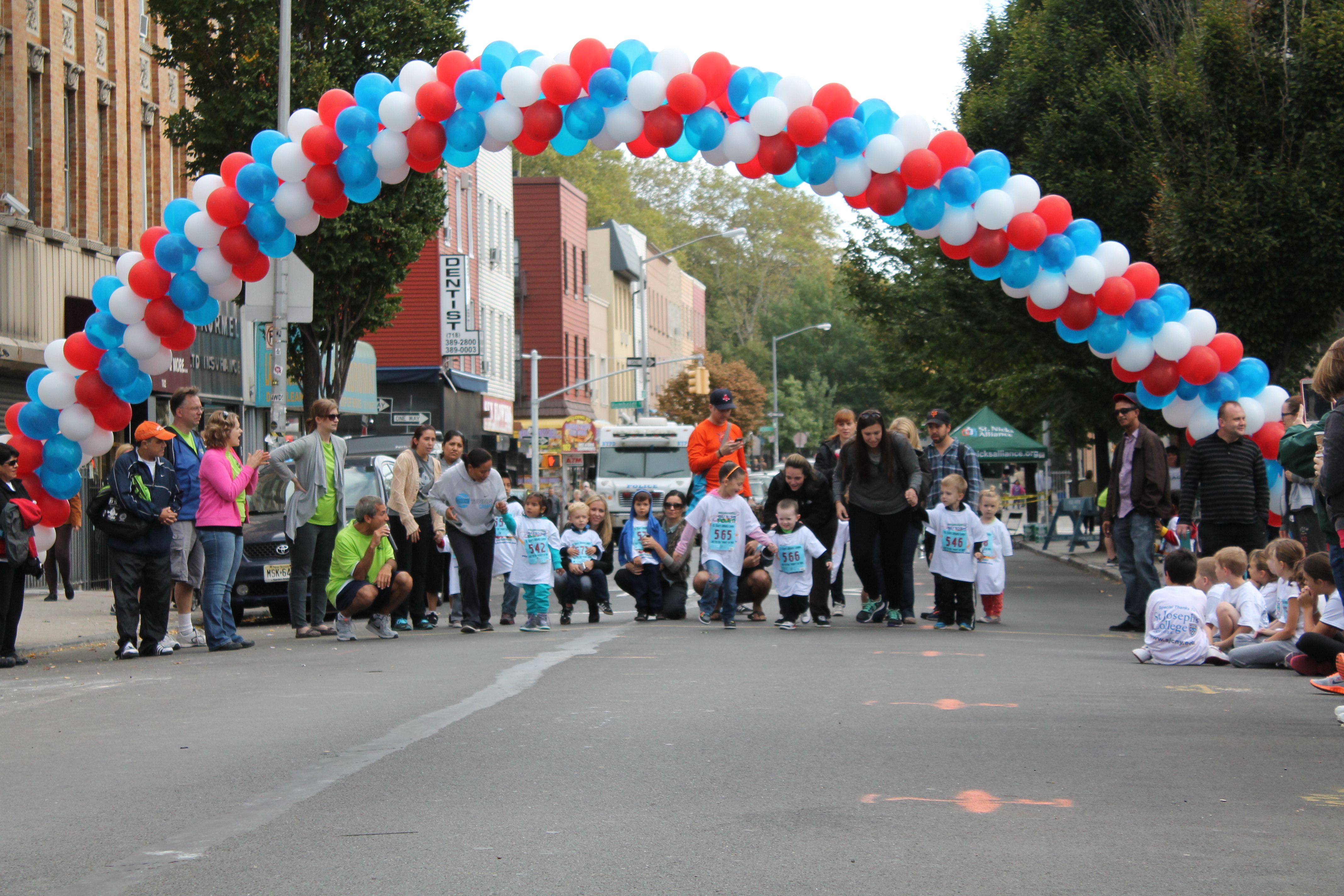 At the finish line, they took down Alex's name and told us to stick around for the awards ceremony. We got to watch all the other age groups run, while enjoying juice boxes and soft pretzels that were put out for the kids. Once all the races were complete, it was time for awards!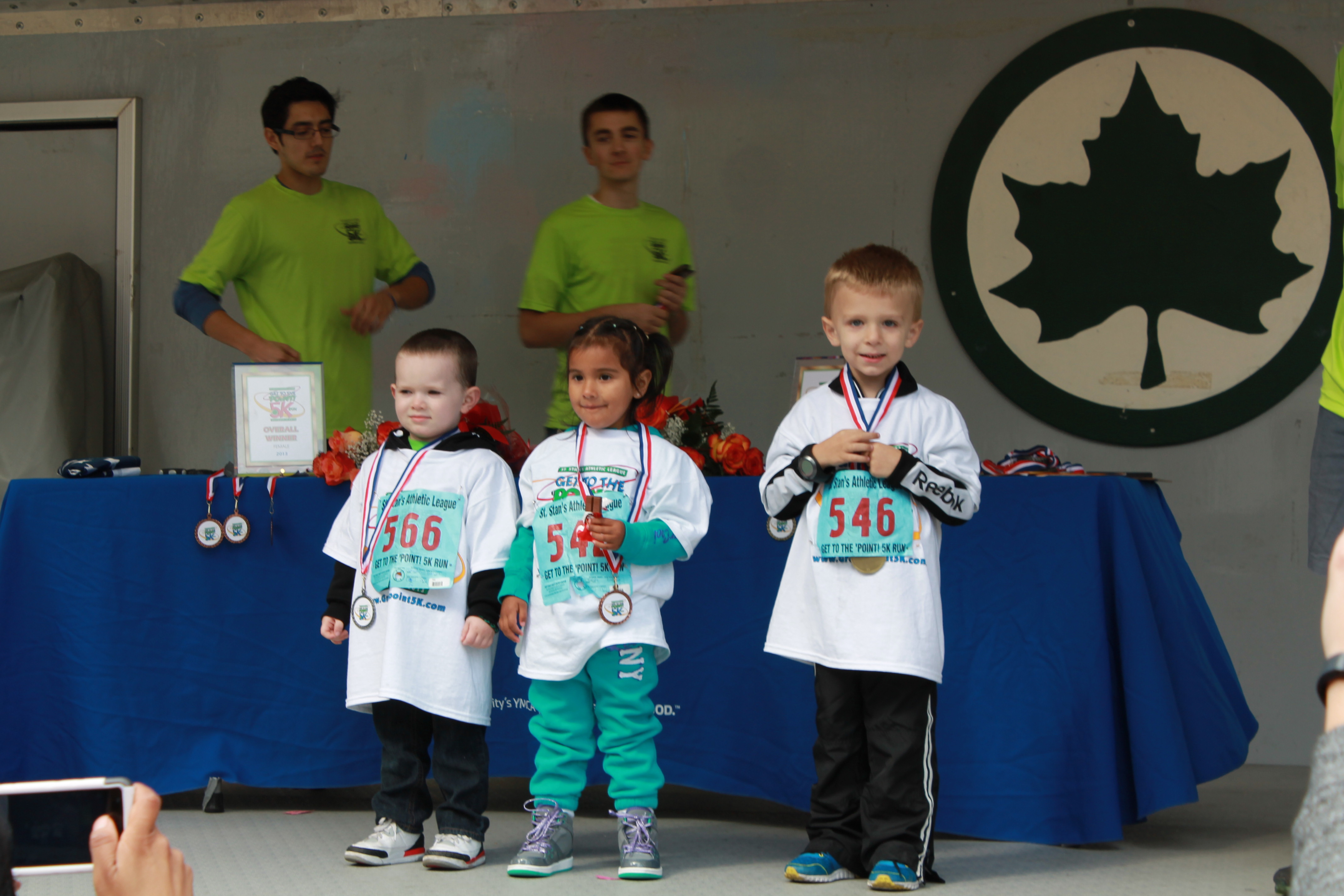 Alex was very excited to go up on stage and get his gold medal.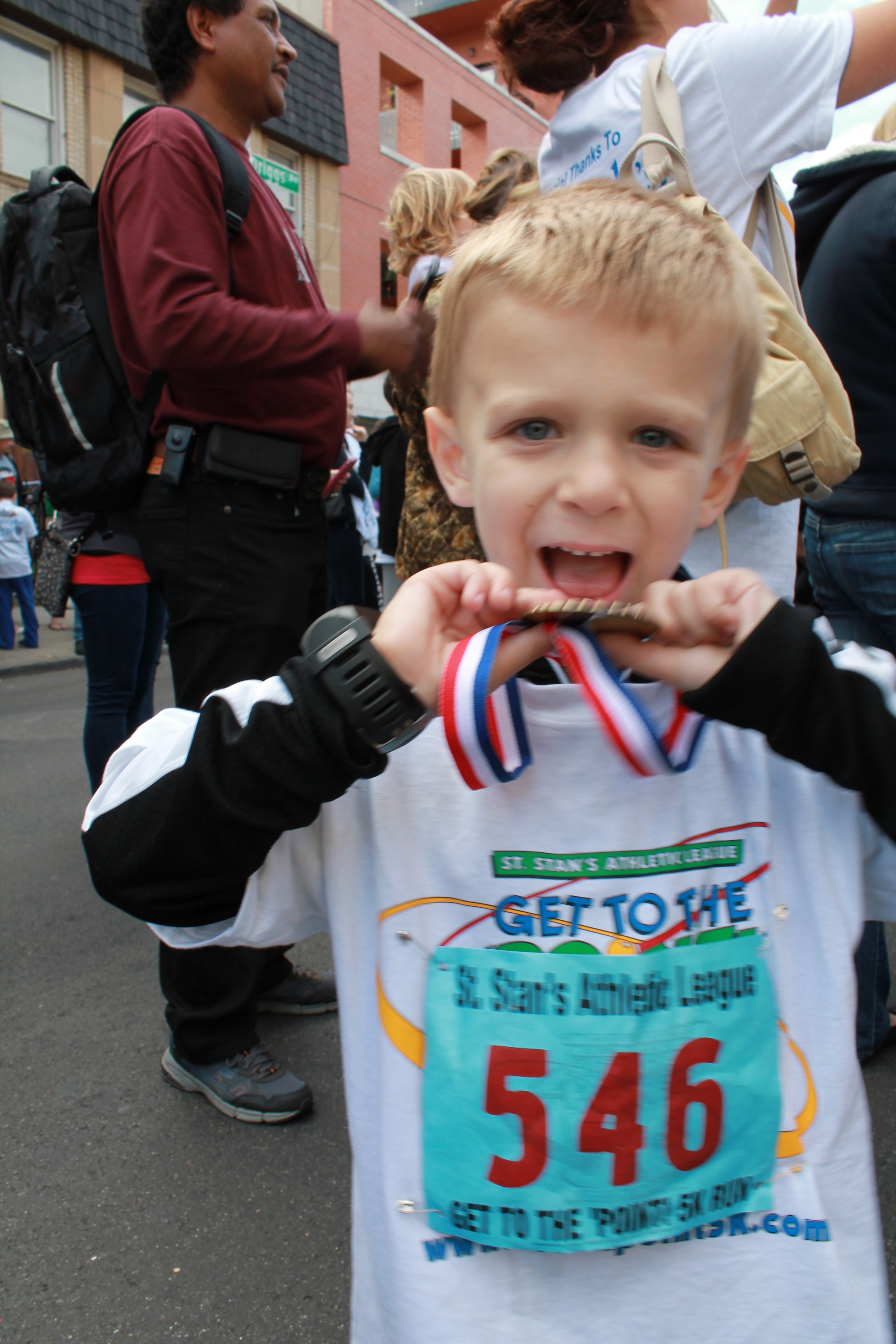 He had an absolute blast and told us that he wants to run really fast and win more medals.
What was the first race you ever ran?