Last week, I did my first ever juice cleanse. While, I love a good green juice on the regular, this was the first time that I ever went three days on ONLY juice.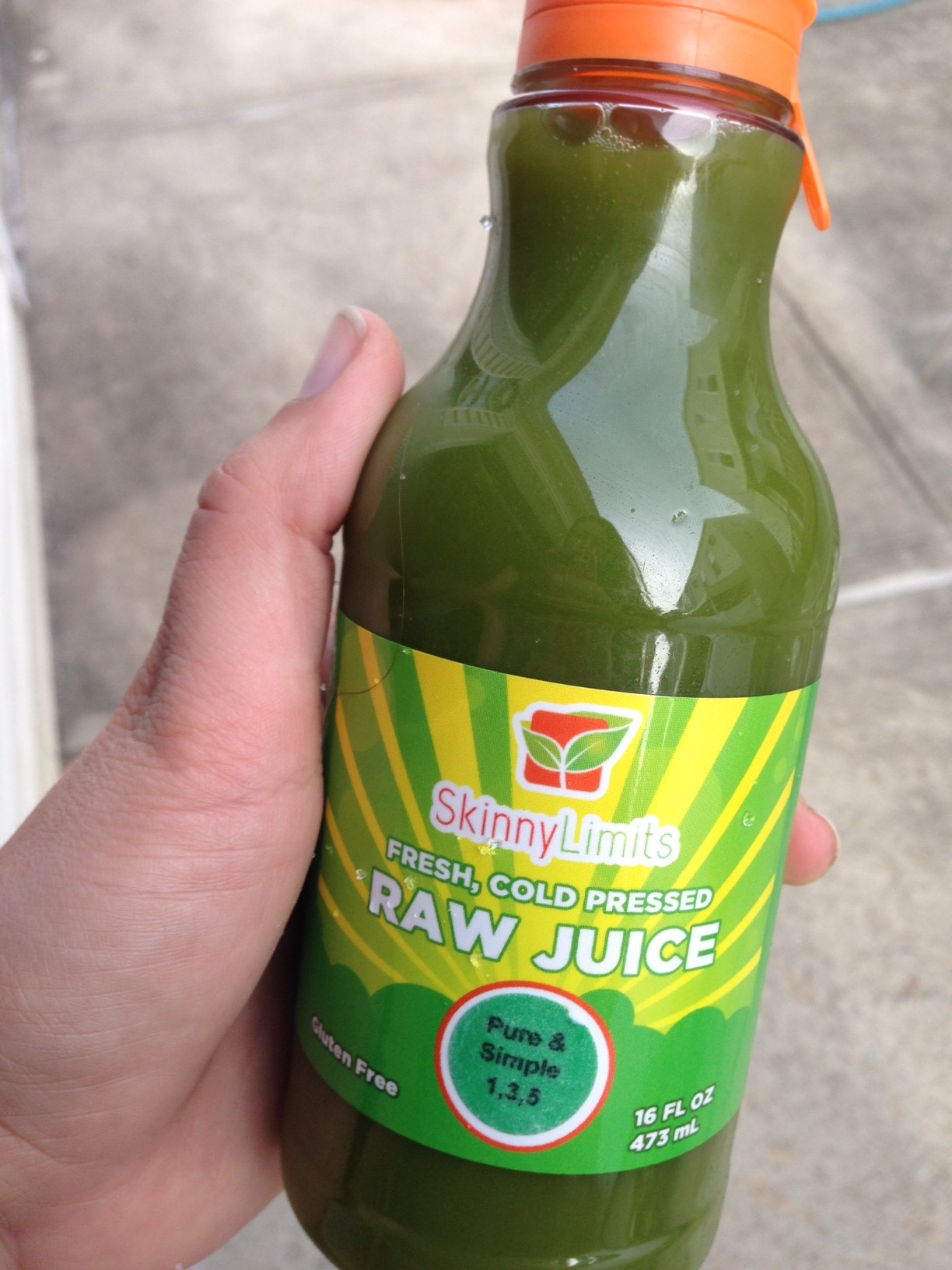 Going into the juice cleanse I was nervous. If you have ever read my blog before, I can say it's pretty obvious that I love to eat, and I do so, every chance I get. I was nervous about going without food, would I be hungry? Or worse, would I be hangry?
My juice arrived from Skinny Limits on Monday morning in an insulated box filled with ice packs. It had to go in the fridge right away and get in my belly within 3 days or else it would be trash. The best part about Skinny Limits, other than the taste of their juice, is the fact that their juice is raw and alive. They don't process, pasteurize or add any type of preservatives to the juice. This is why it needs to be used within three days. Many companies claim that their juice is raw, but anything that can last more than 5 days on a shelf is not raw.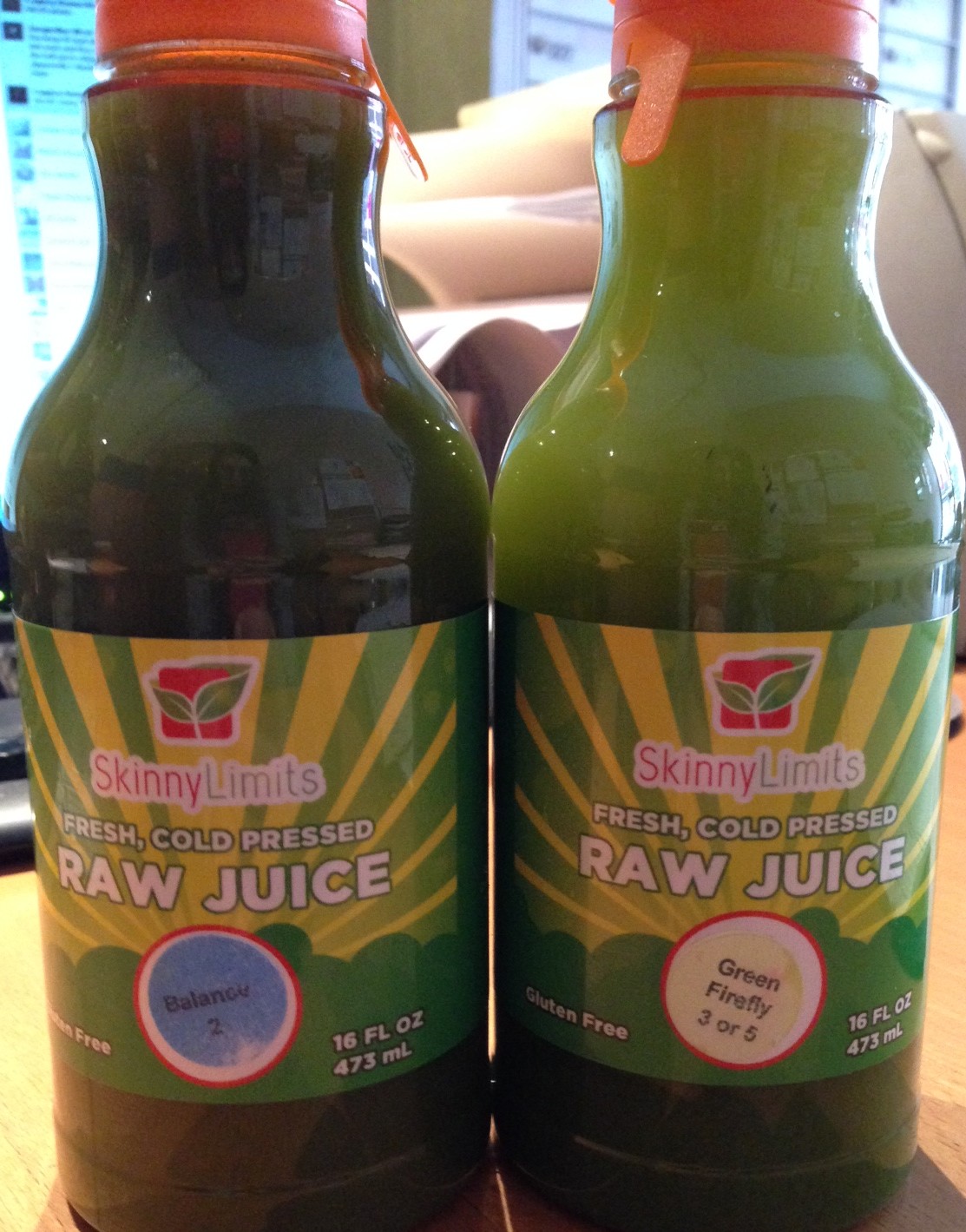 The cleanse that I received was the Tropical Juice Cleanse and came with 6 16oz. juices to drink a day. I was a little nervous going in because while I love green juice, I am used to drinking only my green juice. My first juice of the say was the Pure & Simple which was made of kale, spinach, parsley, cucumber, apple, and lemon. One sip and I was sold.
All of the juices were delicious, but my favorite was my mid-day Triangle – apple, carrot, ginger and lemon. The cleanse came with directions explaining what order to drink the juice and and how often and the bottles were labeling with number stickers to make sure I got the order correct. I also loved the last juice of the day, which wasn't actually a juice, but a Cashew Milk sweetened with agave and vanilla bean. It was seriously like drinking a milkshake before bed.
Over the three days of the cleanse, I felt great. I did miss food, and I did feel a little hungry, but I feel that a lot of my hunger was more psychological than actual hunger. The cleanse allows you to snack on veggies if you feel too hungry, so I did in the afternoon when I got home from work. I also had a bit of a headache on the first two mornings, but I know that this was my body asking for caffeine.  Overall, I felt lighter and the bloat that I occasionally suffer from was no where to be found. It was a great way to give my body a rest from food, and a great way to load up on vitamins and nutrients, especially during the oncoming cold season. The instructional booklet also said that it is a good idea to try to do a cleanse at least one a season, four times a year, and I know that I will be giving my body this much needed break a few times a year.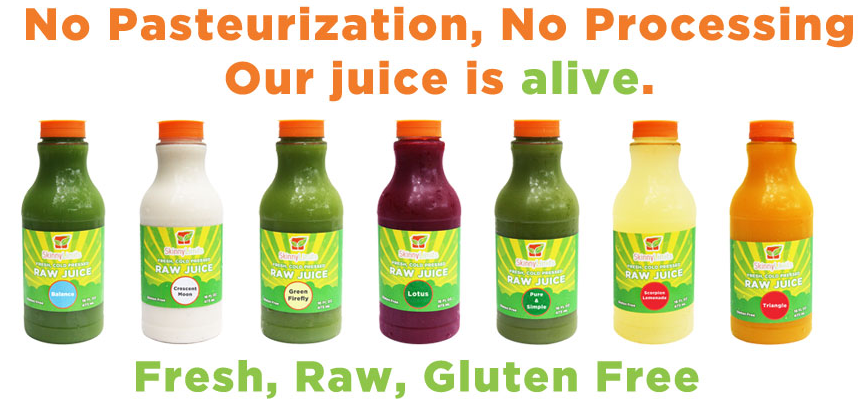 The best part about my Skinny Limits Juice Cleanse experience, is that I get to share it with you! The ladies of Skinny Limits are amazing and are letting me give one of my readers a three day juice cleanse to try for themselves. So if you're interested, use the Rafflecopter below to enter!
Do you juice? Have you ever done a juice cleanse?