When I started going to a normal gym after being at Crossfit for over a year, I was a little lost. I was used to showing up at the box, looking at the white board and getting to work without having to think too hard about my workout.
When I walked into my new gym, it was like a whole new world – machines, cardio equipment and people doing endless bicep curls in the mirror. I didn't think I was going to join at all, but with some extra searching I found my place. I found the squat racks, the kettlebells, the plyo boxes and the rowing machine. I started to feel at home.
Now, a month later I am happy with my choice. Workouts have become more than just an automatic action. I now think about what I'm going to do and have a lot of fun planning my workouts. My current favorite workout is a kettlebell circuit. In the morning I only have about 30 minutes to workout between dropping off the little man at school and having to be at work. This is quick, but challenging.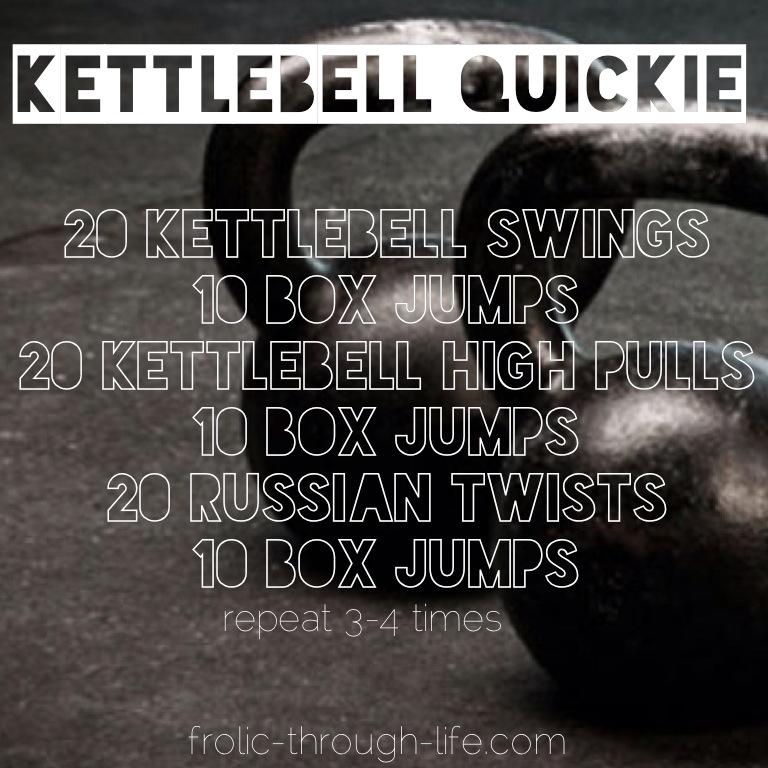 I usually use three different kettlebells for the workout. A heavier one (around 50lbs) for the high pulls and a lighter one (around 30lbs) for the swings and even lighter for Russian twists (around 20lbs). I think that Crossfit has taught me to always challenge myself. If a weight feels to easy after a few reps, I put it back and get a heavier one until the workout is a challenge.
This can also be done with regular dumbbells if your don't have any kettlebells on hand.
How do you plan your workouts? How much time do you usually spend at the gym?