Fall is my absolute favorite season and no, not just because of pumpkin spice lattes. I love the crisp air, the changing colors, the fact that the humidity of the summer disappears and with a sweater, boots and a scarf I feel like I can conquer the world. I love that I can sleep with the window cracked just a bit and be warm and cozy under my comforter. I love seeing the joy on my little guy's face when we pick out a costume and when he gets to go trick or treating. I love Thanksgiving – the turkey, the sides and the black Friday deals. I love all the bright decorations, carving pumpkins and our annual trip to the pumpkin patch. It's just the best!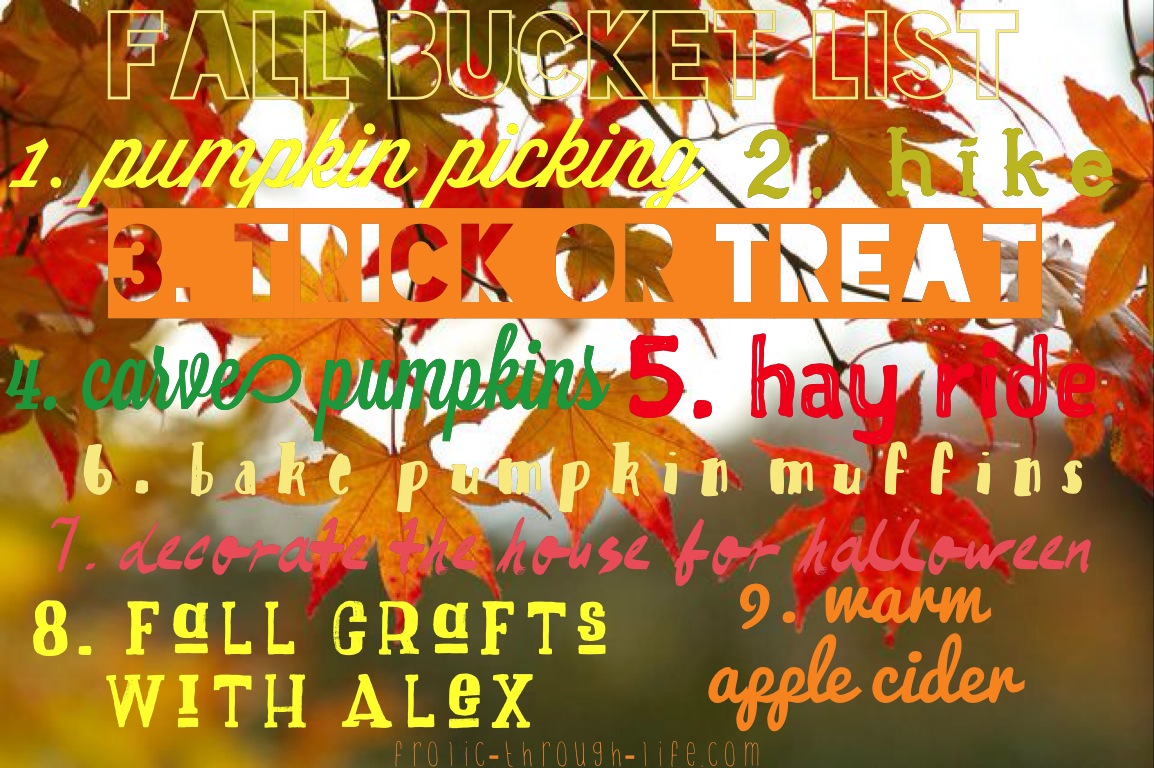 I can't wait to start crossing things off my list and I know that a few will be out after this weekend!
What's on your fall bucket list?
P.S. The VTech Roll & Learn Activity Suitcase winner was chosen. Check if it was you!