If you're like me, before you leave for vacation you do research, make lists of places you want to visit, places you want to eat at and get absolutely giddy with excitement for exploring a new place. We left for North Carolina at 4am on Monday morning. Even though I slept for only 4 hours, I was super excited and barely slept any of the way down.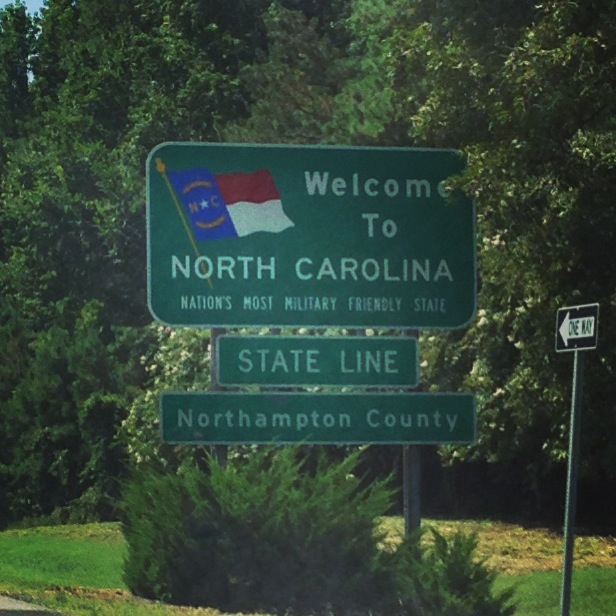 The 10 hour trip flew by and before we knew it we were in Carolina Beach and enjoying the view from our ocean front condo.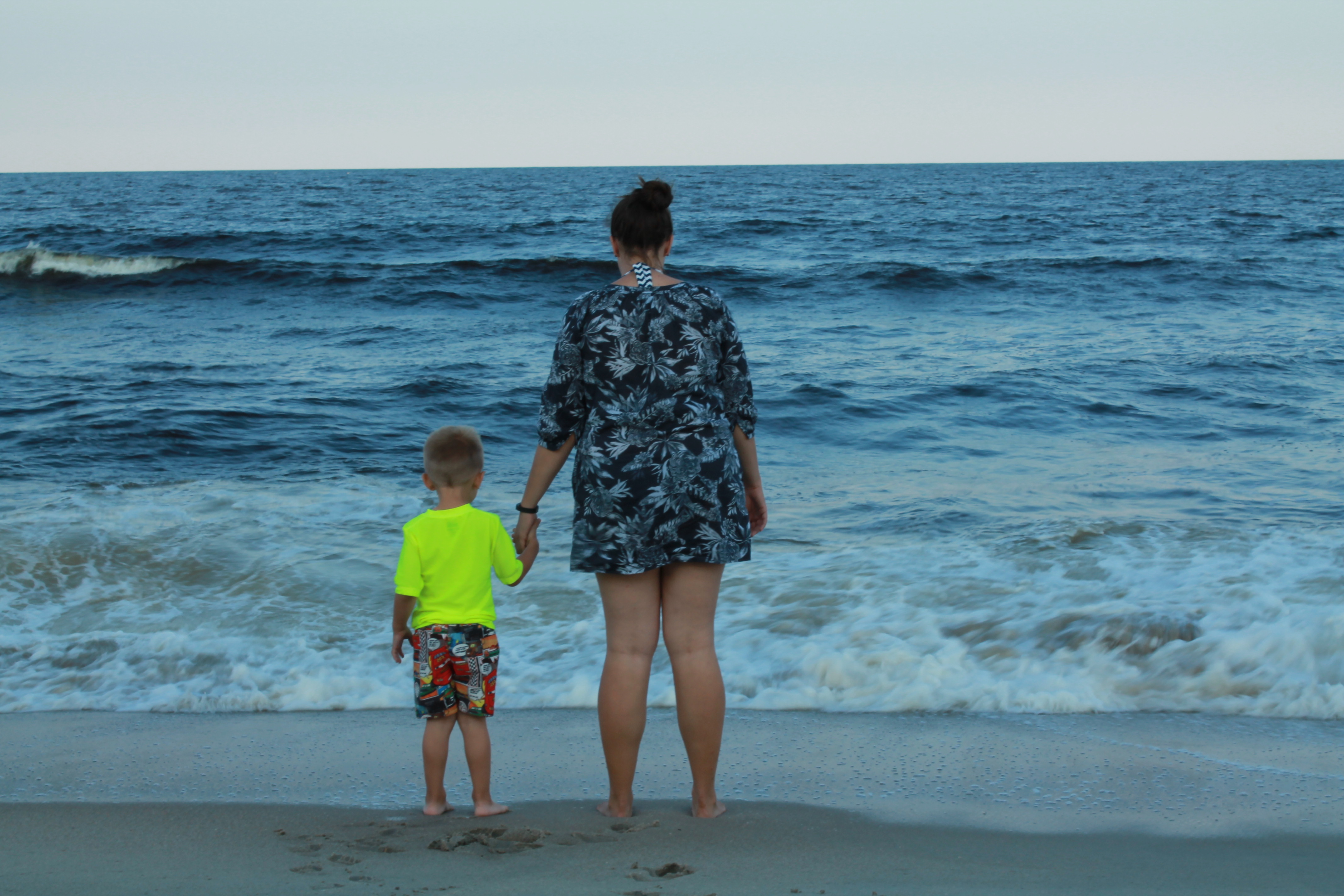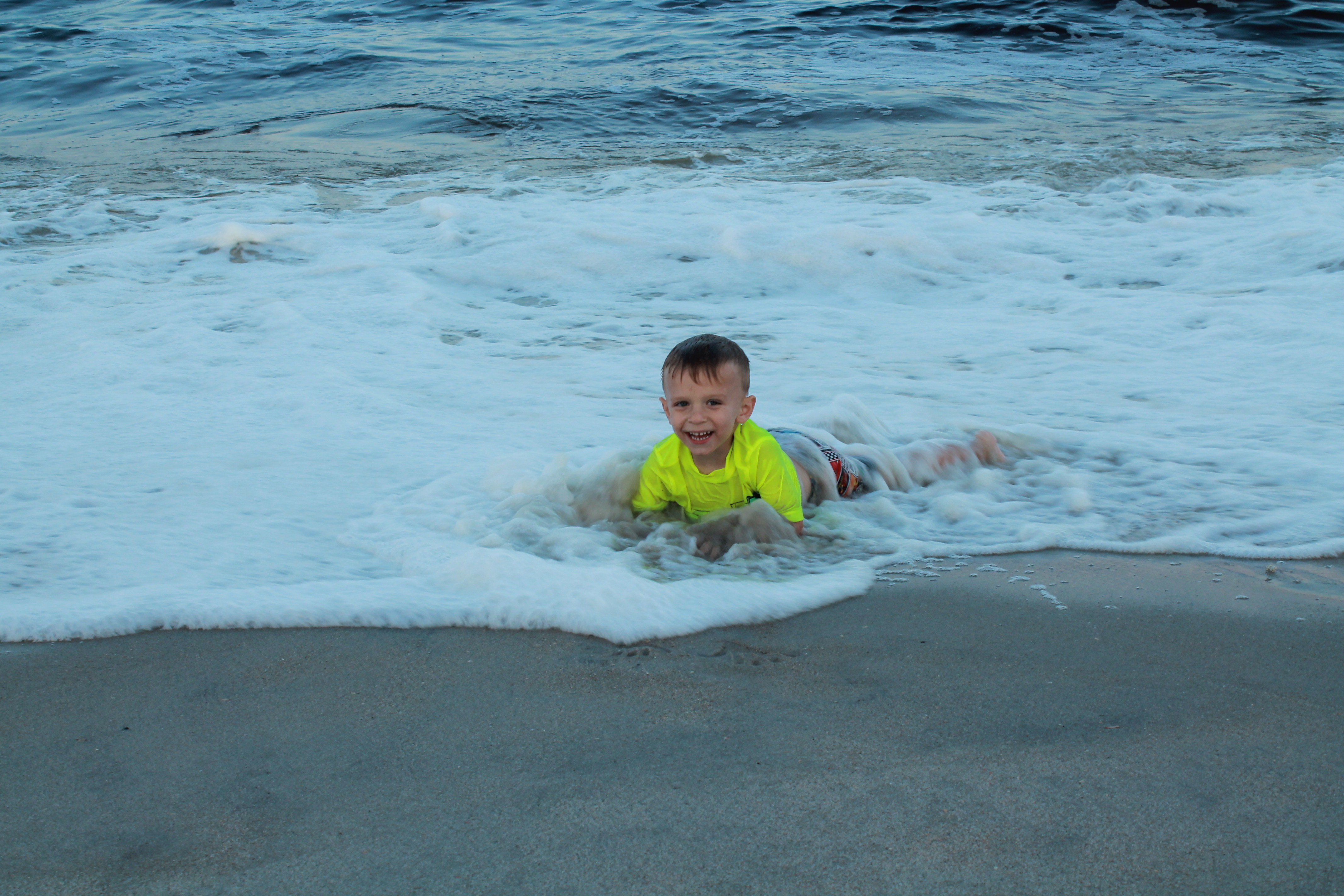 We headed down to the beach to enjoy the water, which was ridiculously warm, and splashed around in the waves while the sun set over the town. We were so excited to get out on the beach the next morning, to explore the town, and get some good eats. Little did we know that at 3:30AM our vacation plans would be turned on their heads and the next three days of vacation would be spent eating saltines.
In the middle of the night Munchkin crawled into bed with us and started throwing up. We thought it was just him, but we had all caught a bug from Tommy's niece, which made for a miserable couple of days.  The little guy was luckily fine by about noon, and back to his happy self, but Tommy and I felt so weak, that all we could do was lay around and rest. The oceanfront balcony which we were so excited about just the day before made me so angry because we were stuck inside, instead of enjoying the sun and sand, like all the people below us.
Thankfully, we felt well enough the next day to make it out to the beach. Munchkin loved the water and sand, and could probably live in the surf if we would let him. I also fell in love with boogie boarding. I could spend hours out on the boogie board bobbing around the the waves.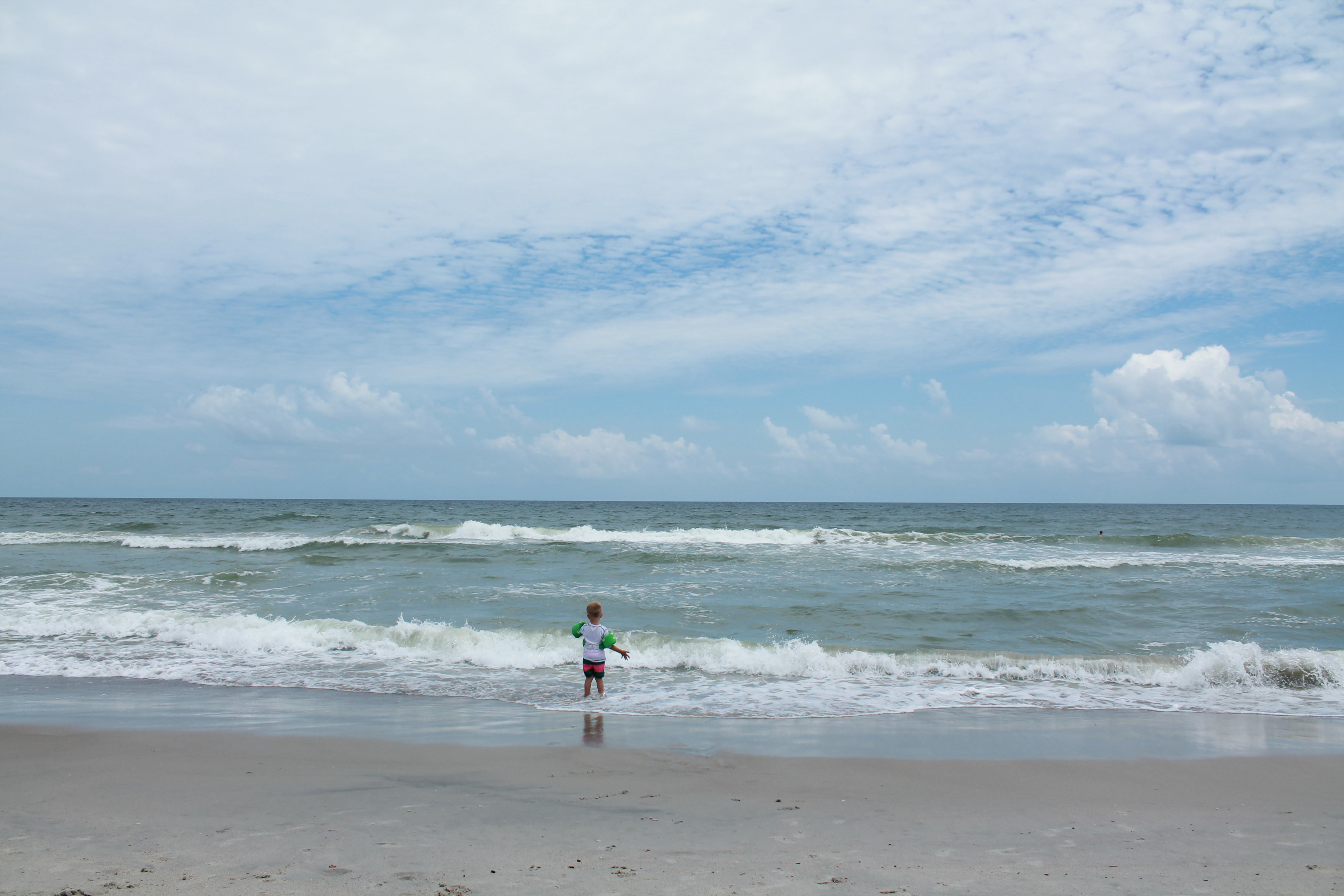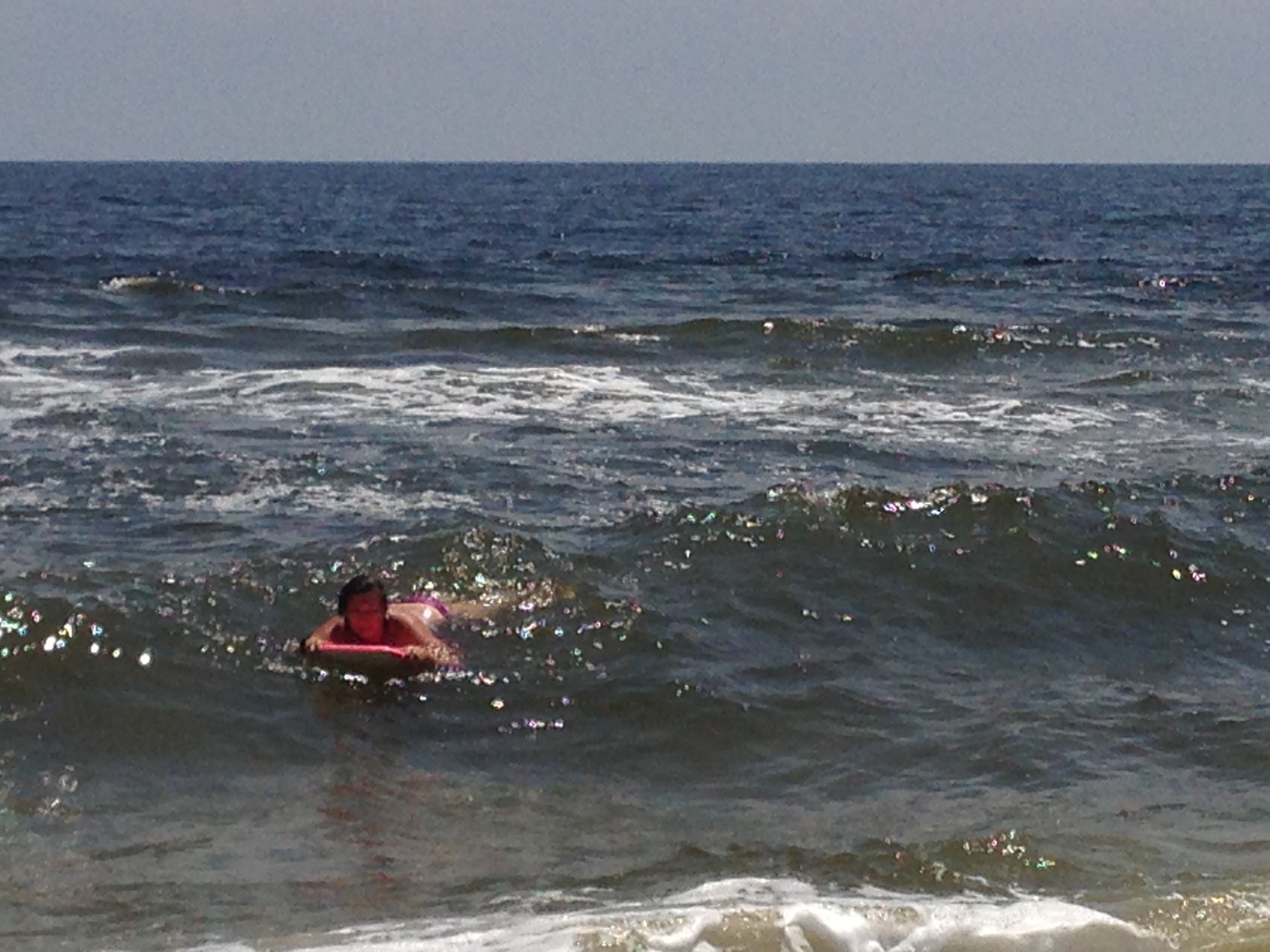 Overall, we had a great time in Carolina Beach and I highly recommend the Atlantic Towers as a place to stay. I wish that we had gotten more time to enjoy the area because there were a lot of things we wanted to do, that we didn't get to. Hopefully, our next vacation will be illness free!
Are you a planner when it comes to vacations? Have you ever gone on vacation and gotten sick?