My favorite summer veggie might just be zucchini. It is super versatile – you can bake it, sautee it, bread it, grill it, eat it raw and make it into some pretty awesome salads, but my all time favorite thing to do with zucchini is to stuff it!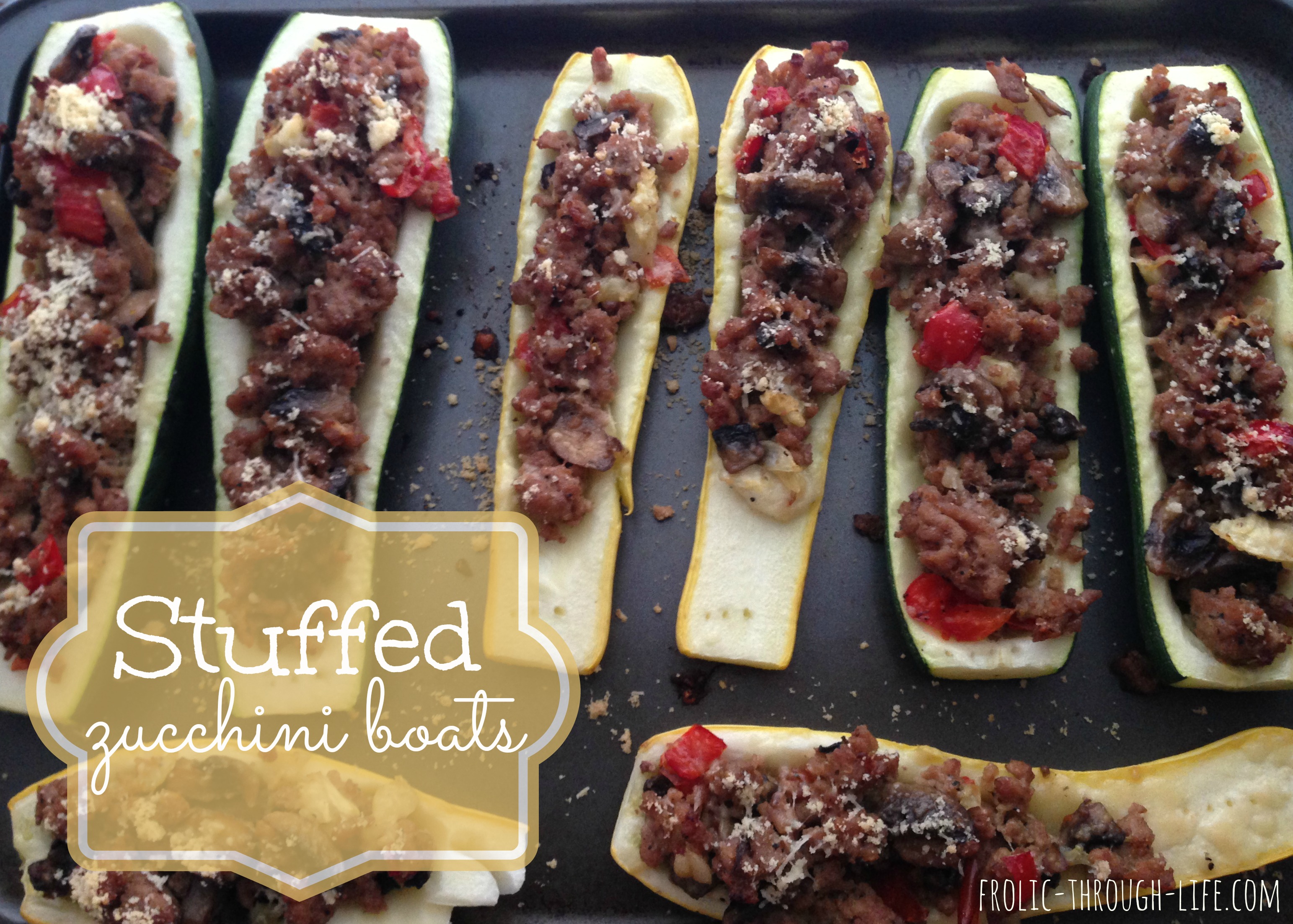 Stuffed Zucchini Boats
Ingredients
4 medium zucchini
1 medium onion, diced
2 cloves garlic, diced
1 bell pepper, diced
1 lb ground turkey
1 tablespoon sriracha
1 teaspoon cayenne pepper
salt and pepper to taste
½ cup Parmesan cheese
Instructions
Preheat oven to 350 degrees F.
Wash zucchini well and slice in half lengthwise.
With a spoon, scoop out the seeded fleshy part of the zucchini to create the inside of you boat.
In a skillet, saute garlic and onions until the onions become translucent.
Add in bell peppers and continue to cook until soft.
Add turkey and spices to skillet and saute until fully cooked and combined with the veggies.
Once the turkey is fully cooked, remove from heat.
Add Parmesan cheese and mix well.
Fill the zucchini boats with the turkey mixture and sprinkle on top with more cheese.
Bake for 45 minutes or until the zucchini is fork tender.
With three weeks of zucchini in a row from CSA, this was a yummy way to make sure it didn't go to waste. Hope you enjoy!
What's your favorite summer veggie?