After meeting with the awesome Smart Balance team at FitBlogNYC (and making a total fool on myself via Instagram) I got an email asking me if I'd like to take part in their Battle of the Bloggers. I was beyond excited to take part, so I immediately wrote back and said yes!

Then came the hard part…what kind of recipe could I come up with that could win a contest? Ideas rolled around in my head for days and every time I went to the supermarket I bought another Smart Balance product to create my recipe with.  No joke, I've got at least 6 different Smart Balance products in my fridge/pantry right now because of my indecisiveness.
In the end I chose to submit my Spinach Artichoke Dip Cups as my entry. I made these for a BBQ and they were a hit. I got asked for the recipe a bunch of times and when we were eating leftovers the next day Tommy was complaining that we didn't have any left. I knew I had a winner on my hands (I hope!)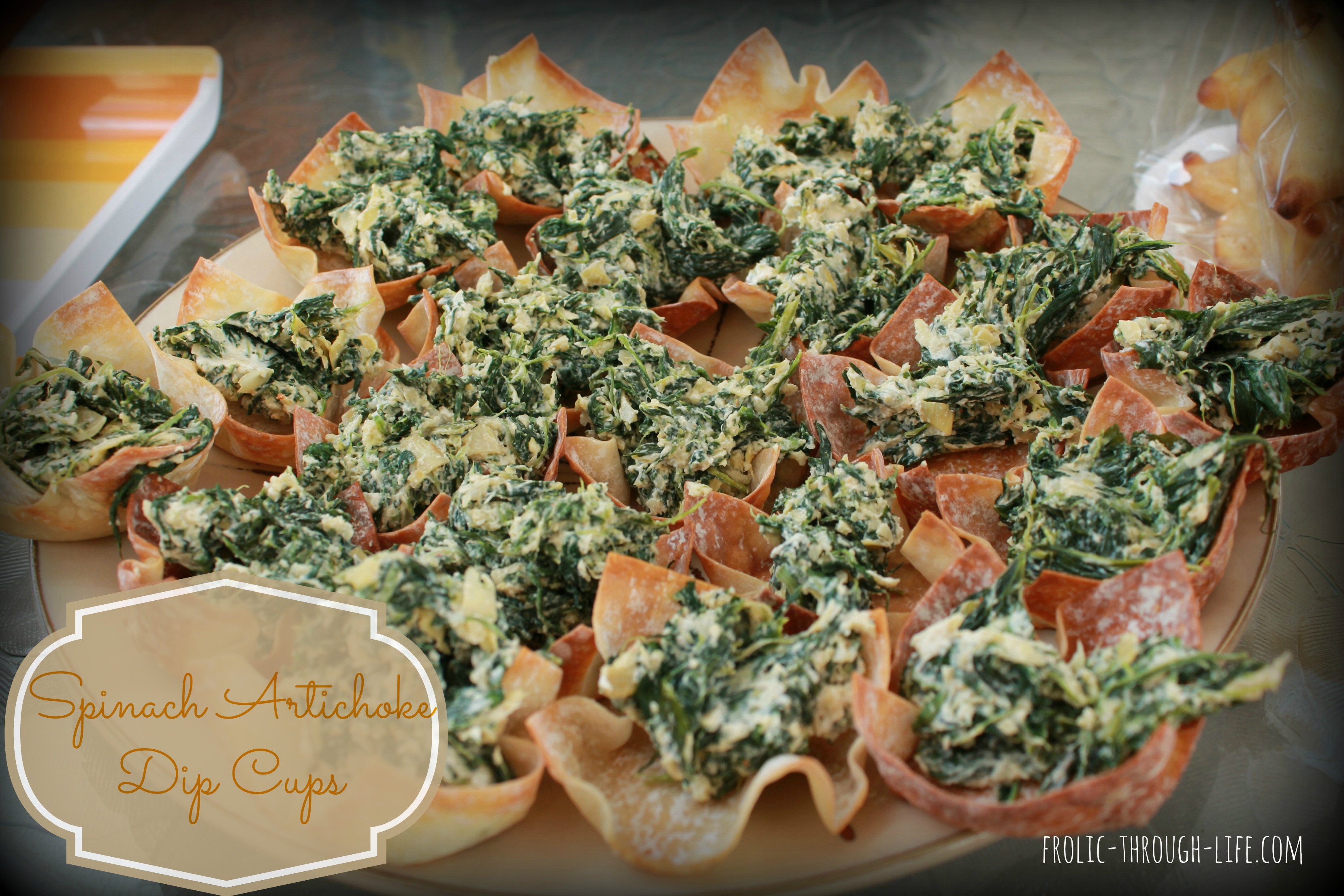 Spinach Artichoke Dip Cups
A perfectly portioned alternative to chips and dip. These dip cups taste amazing, look impressive and are incredibly simple to make!
Ingredients
Smart Balance® Non-Stick Cooking Spray
1 package wonton wrappers
2 boxes frozen spinach
2 8oz. cans marinated artichokes
½ cup Smart Balance® Light Mayonnaise Dressing
½ cup sour cream
½ cup Parmesan cheese
1 tsp cayenne pepper
salt and pepper, to taste
Instructions
Preheat the oven to 400°F.
Spray muffin tins with cooking spray.
Press wonton wrappers into a muffin tin and bake for 8 to 10 minutes or until golden brown.
Defrost spinach, chop and squeeze out the excess liquid.
Drain artichokes, finely chop and squeeze out excess liquid.
Combine spinach, artichokes, mayonnaise, sour cream, Parmesan cheese and spices. Mix well.
Fill wonton cups just prior to serving.
The Smart Balance Battle of the Bloggers is going on right now on the Smart Balance Facebook page. You can vote once a day from a computer (the voting app doesn't work on mobile) until August 11th and I'll be your BFF if you vote for me! If I win, I get a $5000 contact to be Smart Balance's recipe creator for a year! That's a pretty impressive title if you ask me! The best part is that when you vote, you are entered to win one of five $200 gift cards for a kitchen make over and a year's supply of Smart Balance products. Win-win situation here! Thanks in advance!
What's you favorite dip? What's your go-to appetizer?