I used to be scared of cooking seafood. I could throw some salmon on the grill or in the oven, but anything with a shell scared me. Like most of my kitchen fears (I'm talking to you cheesecake) it was only a fear I placed in my own head, with no real basis.
I love crab. I will eat crab legs like there's no tomorrow when we go to our favorite seafood buffet and if there are crab cakes on the menu when we go out, more likely than not, it is what I will be having. On one of our trips to Trader Joe's, Tommy decided that he was going to make crab cakes and bought two cans of crab meat. He only used one for the crab cakes, and the second one was rolling our in our fridge for weeks. When we got 10 ears of corn from CSA last week, I decided to face my fears and use the crab in my cooking to make Corn Crab Chowder, and it may have just been one of the best decisions of my life! I know this was taking the easy way out because I didn't have to clean the crab myself or anything, but I was still worried that it wouldn't be good!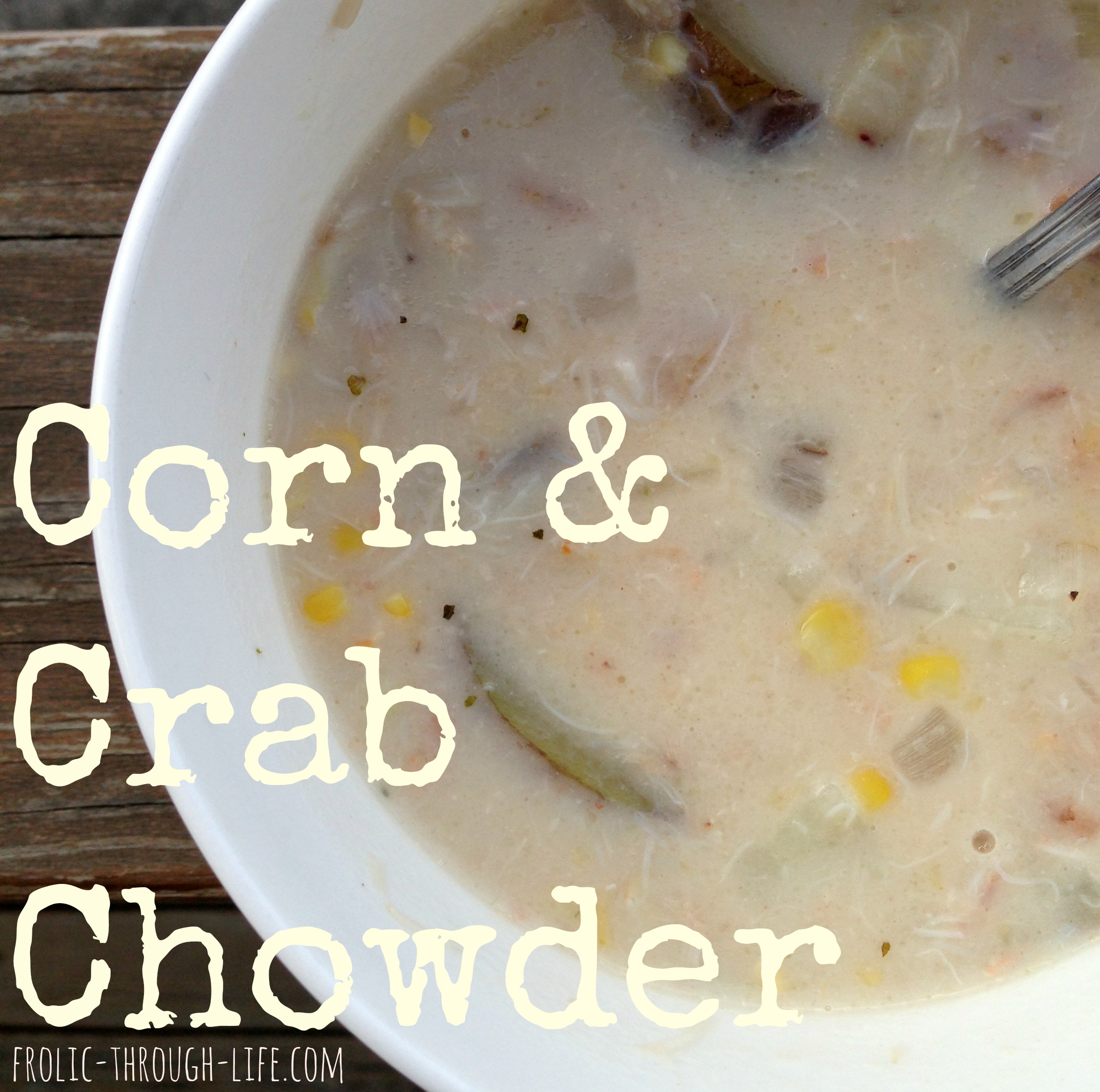 The chowder is one of the best soups that I've made, and it was all gone within two days!
Corn and Crab Chowder
Ingredients
3 strips of bacon, chopped
½ large onion, chopped
3 Tbsp flour
45 oz chicken stock
½ lb. red potatoes, cut into 1 inch squares
4 ears of corn, cooked and off the cob
1 lb crab meat
¾ cup half and half, warmed
salt and pepper to taste
Instructions
In a soup pot, slowly cook the chopped bacon until the fat starts to melt, but don't let it burn.
Add in onion and cook until translucent.
Add flour and stir until it is all incorporated with the bacon and onion.
Slowly stir in the chicken stock, mixing well and bring to boil.
Add in potatoes and let simmer for 15 minutes, until fork tender.
Stir in corn, crab and half and half and let simmer for about 5 more minutes.
Dig in!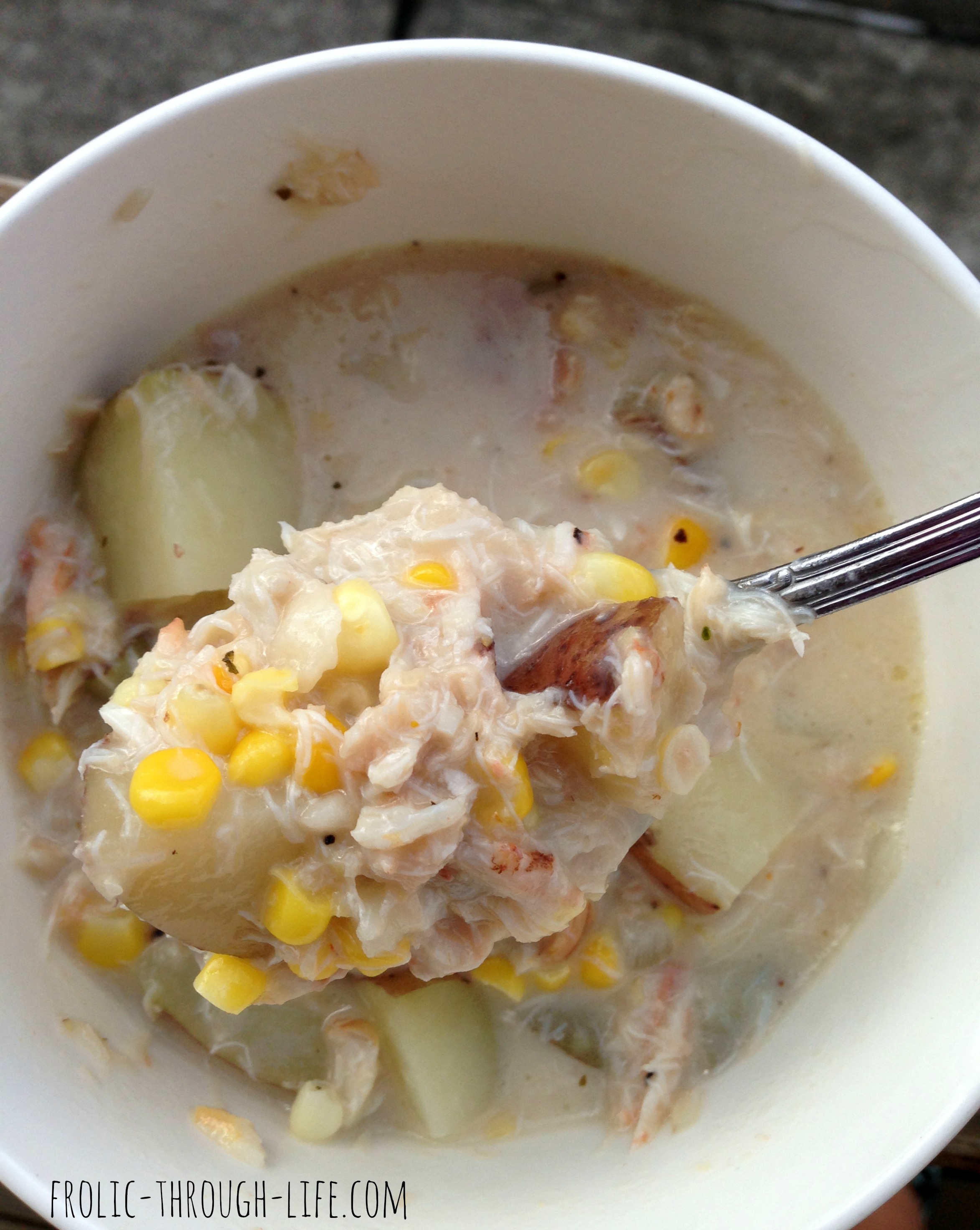 Hope you enjoy it as much as we did!
What's something you were scared to cook but were surprised about how easy it is?