On Saturday, Tommy surprised me with dinner at Penthouse 808 in Long Island City. The restaurant is located on the roof of the Ravel Hotel and has a gorgeous view of the 59th Street Bridge and Manhattan. Our reservation was for 6:45, perfect timing to enjoy the sunset over dinner. Even though the restaurant is on the roof, it is open year round. There is a retractable glass bubble, for lack of a better word, which they close up when it's too cold to dine al fresco.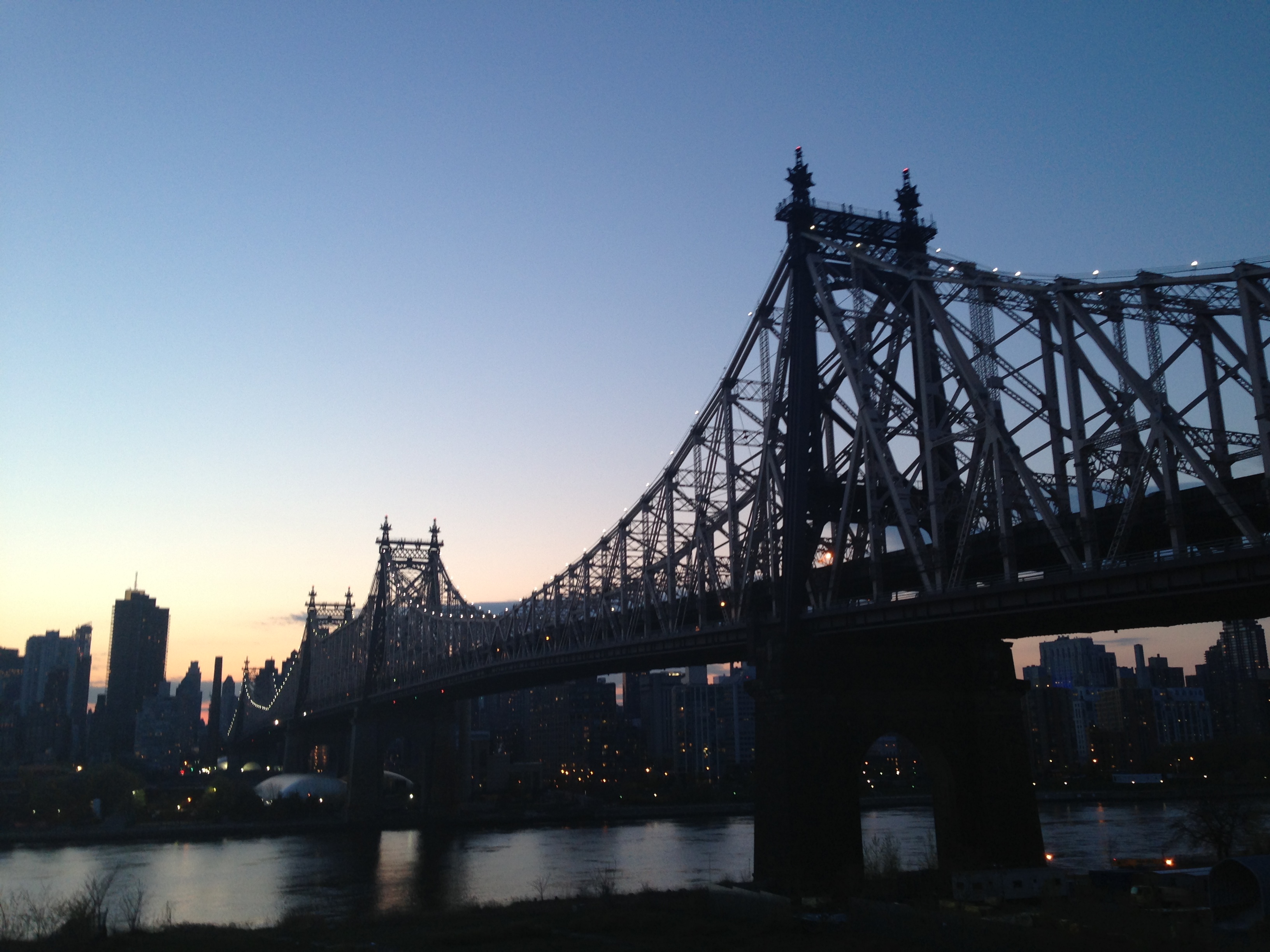 We started dinner with drinks. I definitely needed a drink after two days of studying. The Wasabi Margarita caught my eye right away. The margarita itself wasn't spicy, but the glass was rimmed in sweetened wasabi which did had a bit of a kick.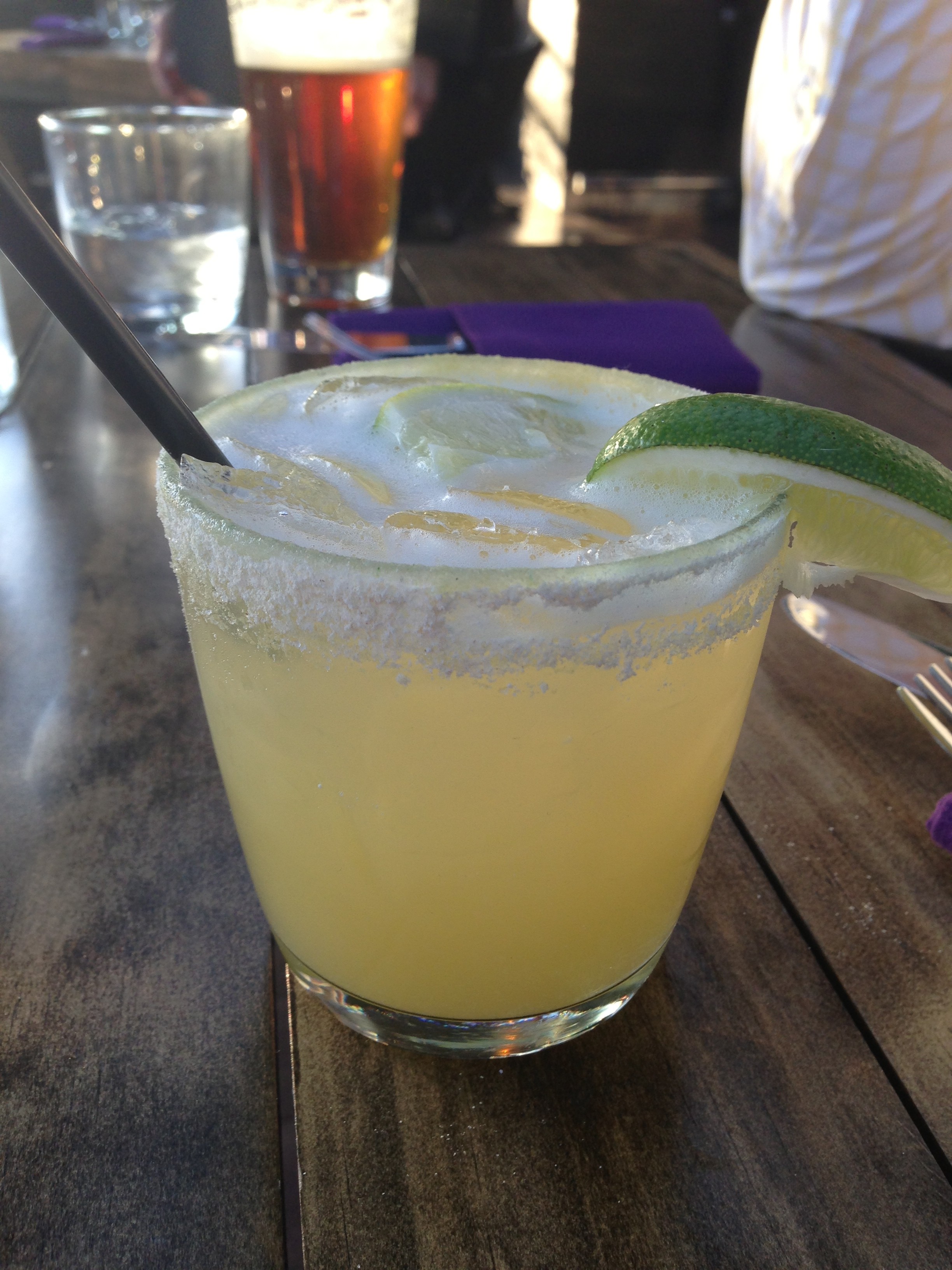 We were pretty hungry going into dinner since we had only eaten breakfast that morning, so we started with some appetizers. Being a huge fan of tuna, Tommy immediately suggested the Tuna Tartare Tacos. This was probably the most interesting presentation of Tuna Tartare that I've ever seen. The tuna was served in a crispy shell
and topped with Wasabi Guacamole.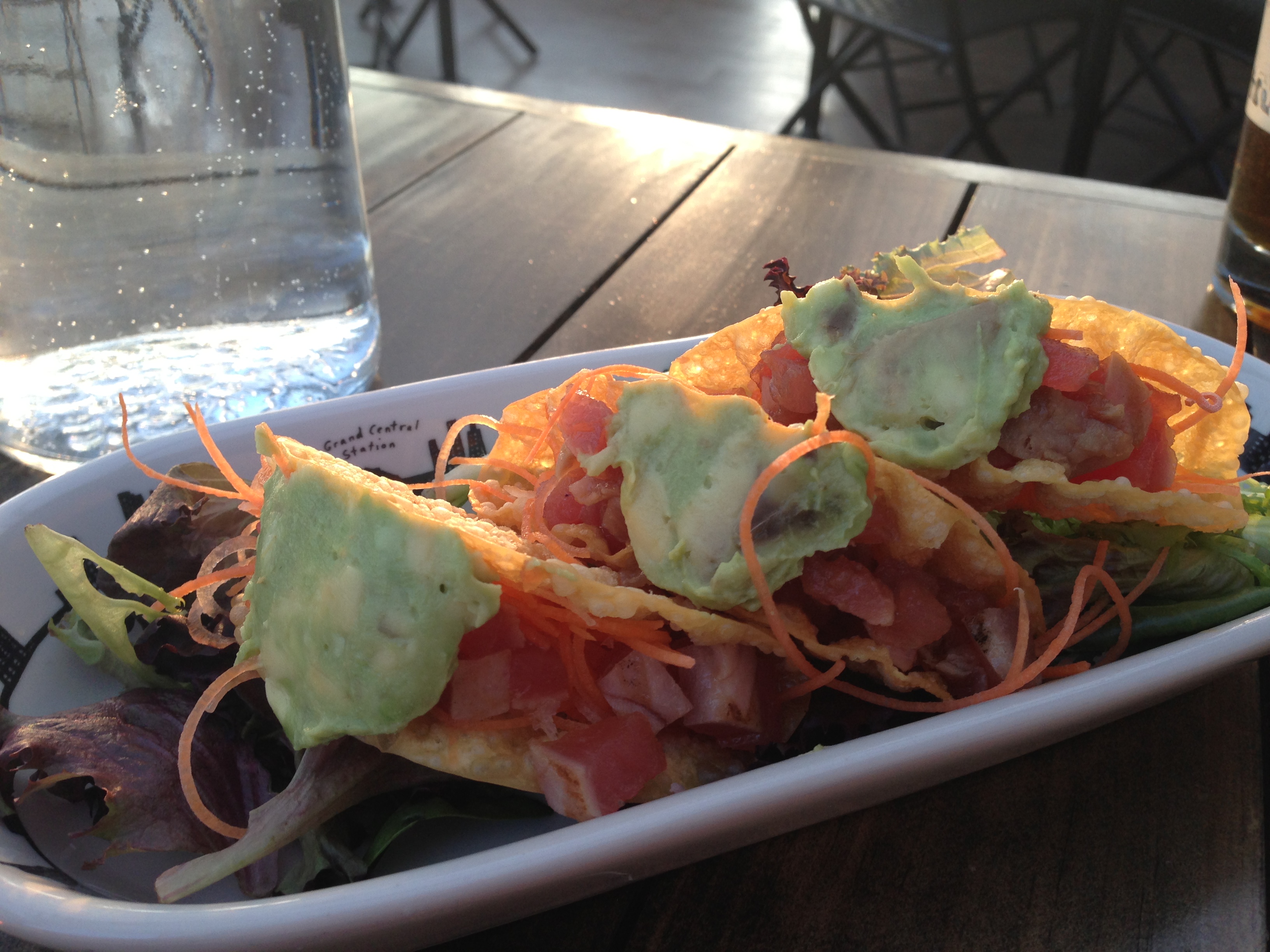 We also ordered the Korean Style Chicken Wings. I had read in multiple reviews that the wings were great and I since couldn't remember the last time I had wings, it struck a major craving. The wings were spicy, but not too spicy and hit the spot. The chili flakes on them make the eating process a little messy, but wings are always messy.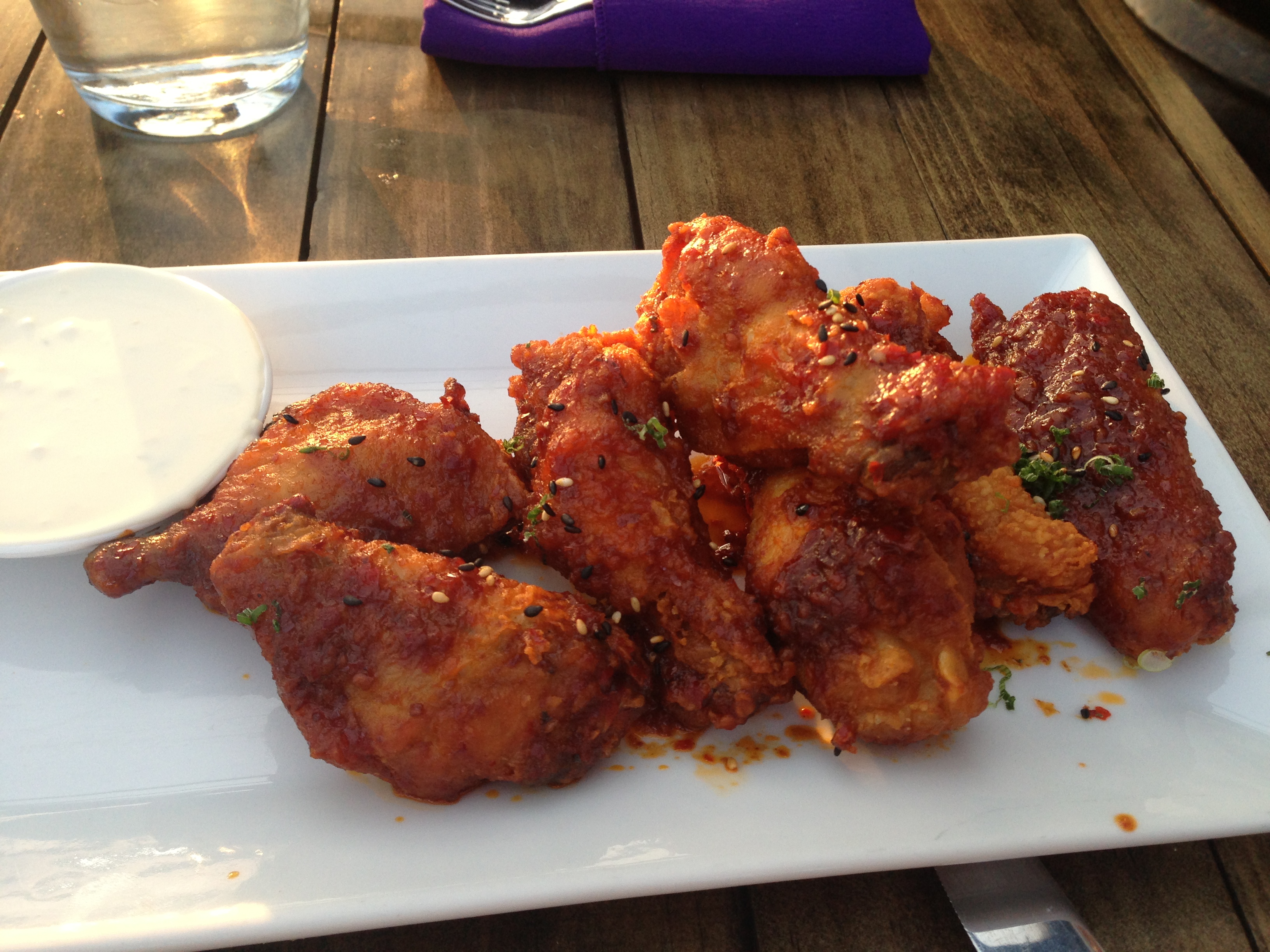 We also split a sushi roll – the Smoke Stacks. Spiced tuna, avocado, kani and oshinko in marbled seaweed topped with tobiko.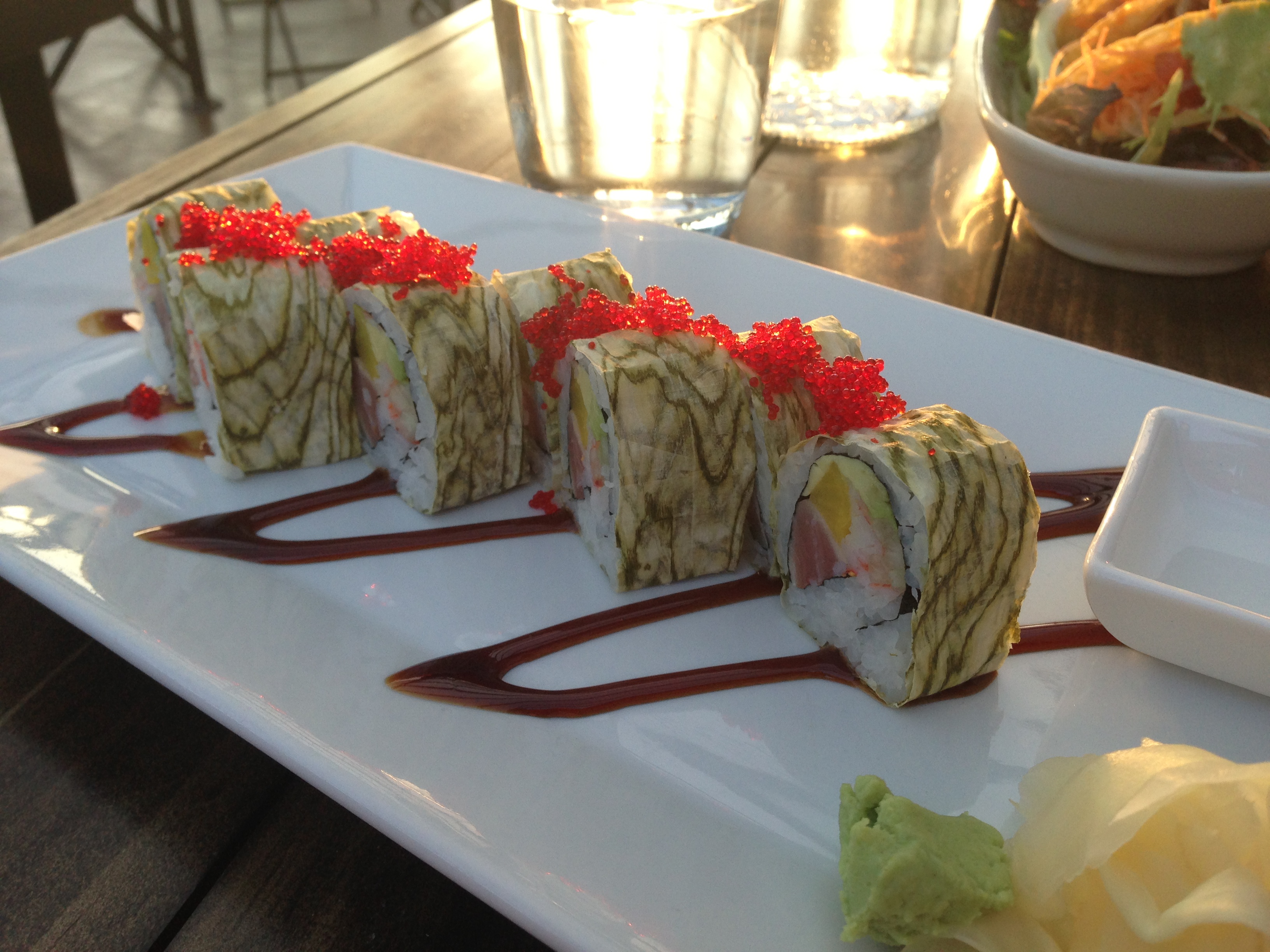 Finally, for my entree I went with the Pan Roasted Chicken Breast which was marinated in Sake Teriyaki and served with a side of Chinese broccoli and pineapple fried rice. I don't usually order chicken when we go out to eat, and I was this.close to getting the salmon, but the pineapple fried rice caught my eye and I couldn't say no. The chicken was very moist and the teriyaki gave it a great flavor. The rice didn't disappoint either!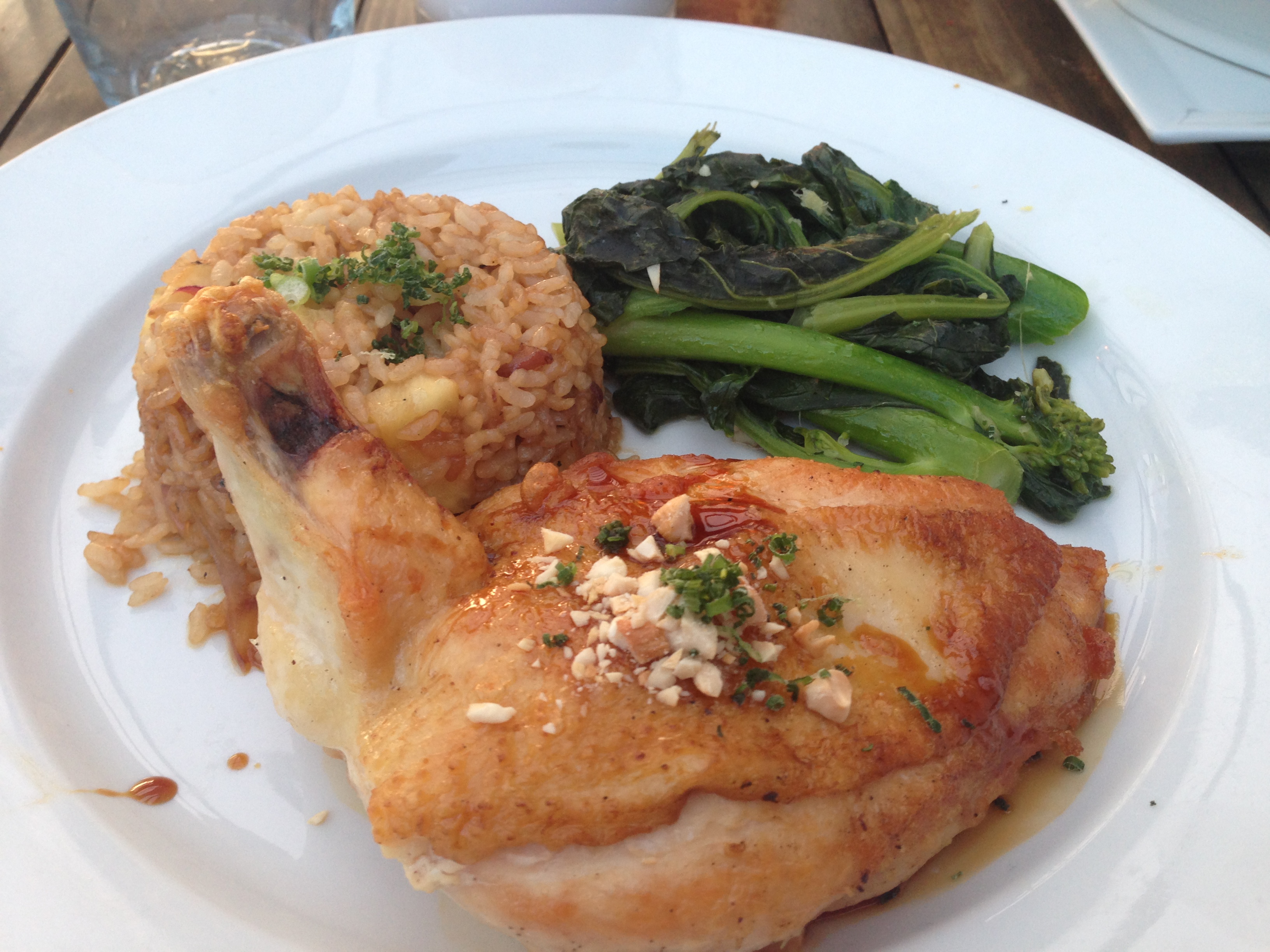 Tommy went with the Soba Noodle Stir Fry with chicken.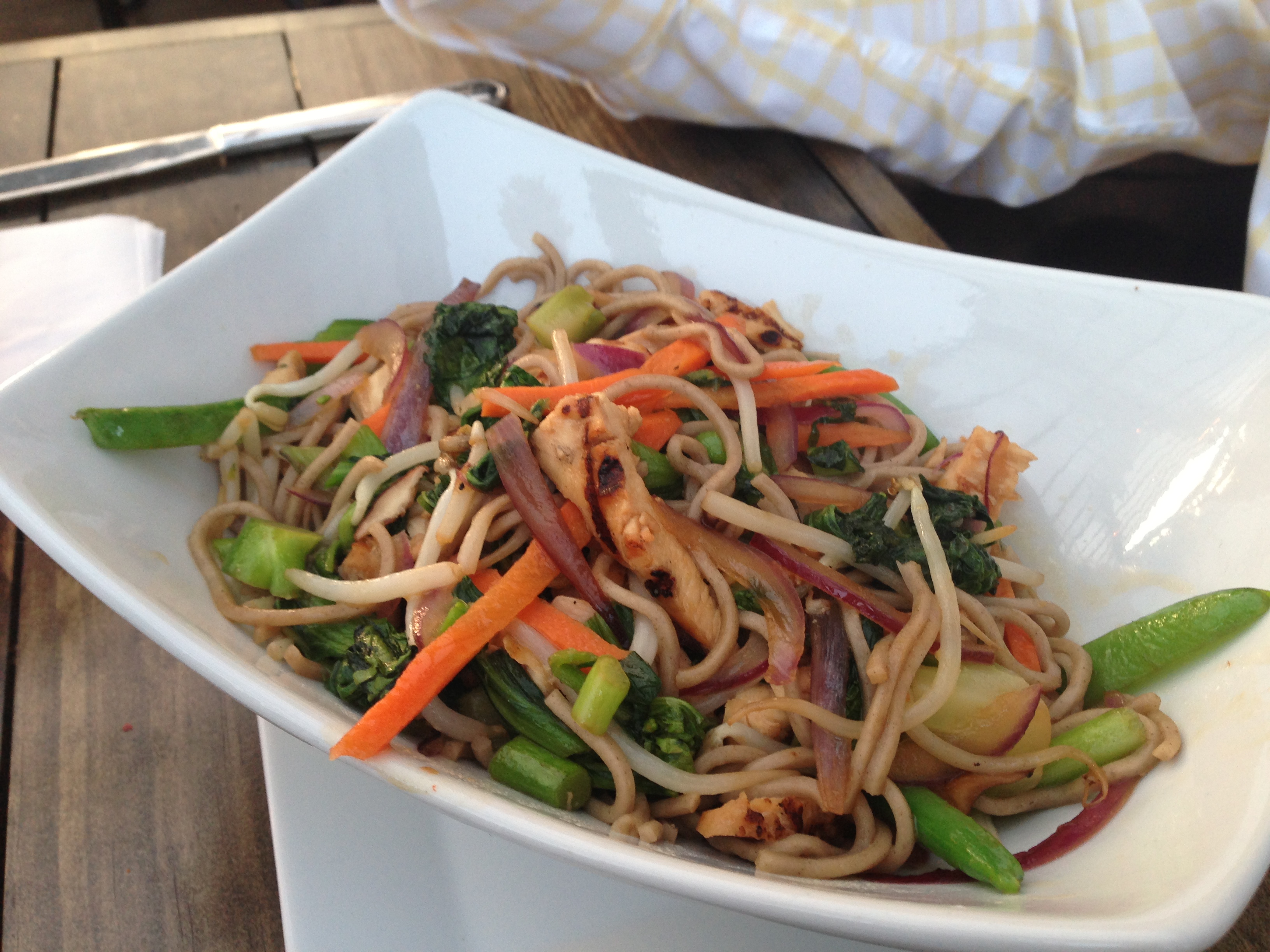 Overall, we had a great dining experience. The food was very good, the service was decent and the views were amazing. I definitely recommend it!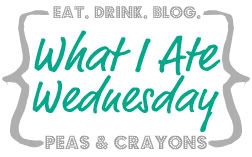 What's the best thing/place you ate this week?