Since going veggie, I have tried cooking with a bunch of new things, tofu being
one of them. I've eaten tofu on tons of occasions, but I've never worked with it myself, and quite frankly, it intimidated me. On my last trip to Trader Joe's I decided to take the plunge and bought a package of tofu, with no real idea of what I was going to do with it. It sat in my fridge for about a week, until I got my Rachael Ray magazine in the mail and I was inspired by a recipe.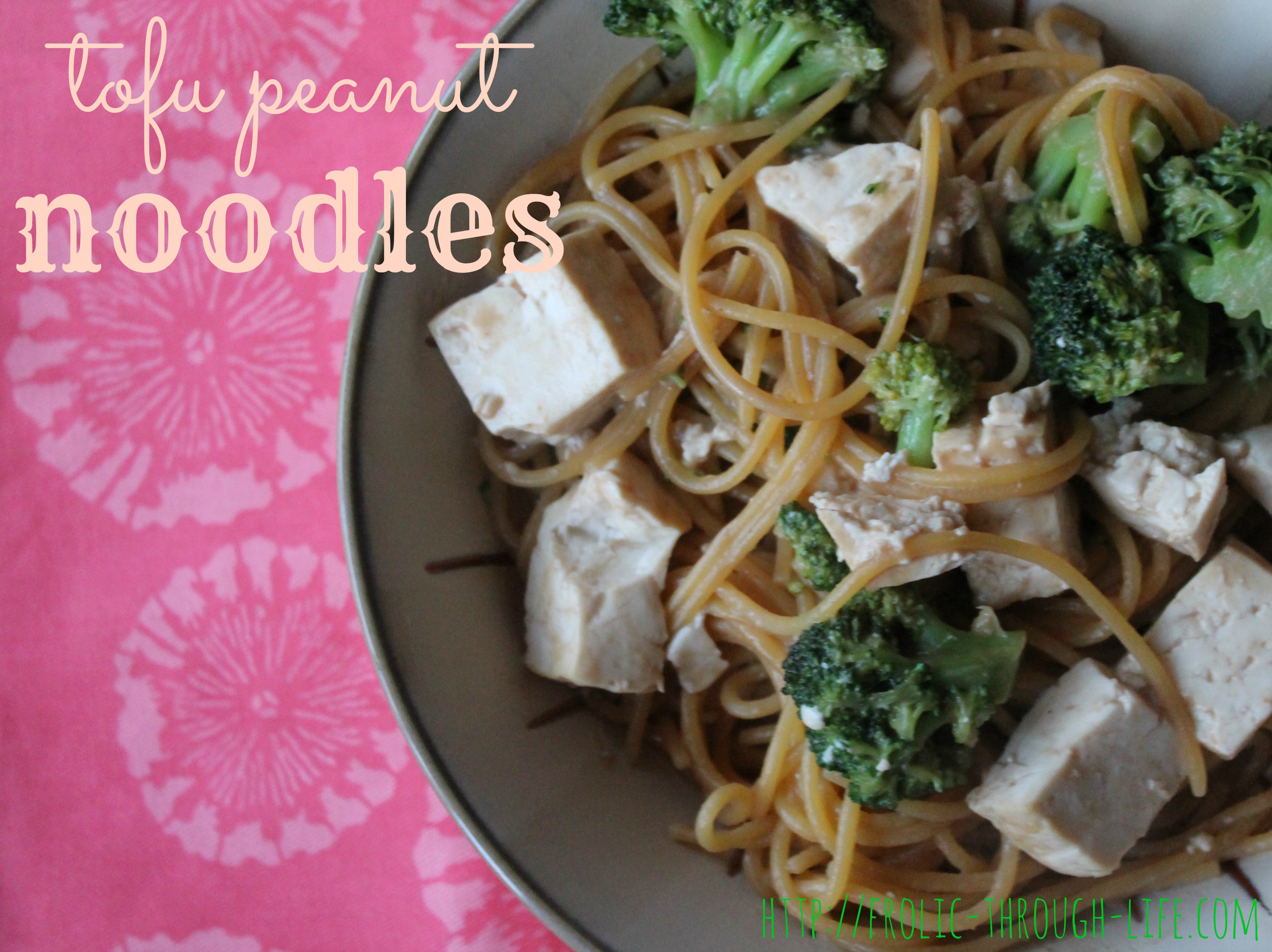 Tofu Peanut Noodles
Recipe type:
vegetarian, vegan
Ingredients
16 ounces firm tofu, cubed
¼ cup peanut butter
¼ cup liquid aminos (or soy sauce)
2 tablespoons rice vinegar
½ pound linguine (I used quinoa pasta)
1 head broccoli, cut into florets
Instructions
Bake tofu at 425 degrees on parchment-lined baking sheet for 10 minutes.
Combine peanut butter, liquid aminos and rice vinegar in a small bowl.
Cook noodles according to instructions on box, adding broccoli 5 minutes before noodles are done.
Drain noodles, toss with sauce and tofu.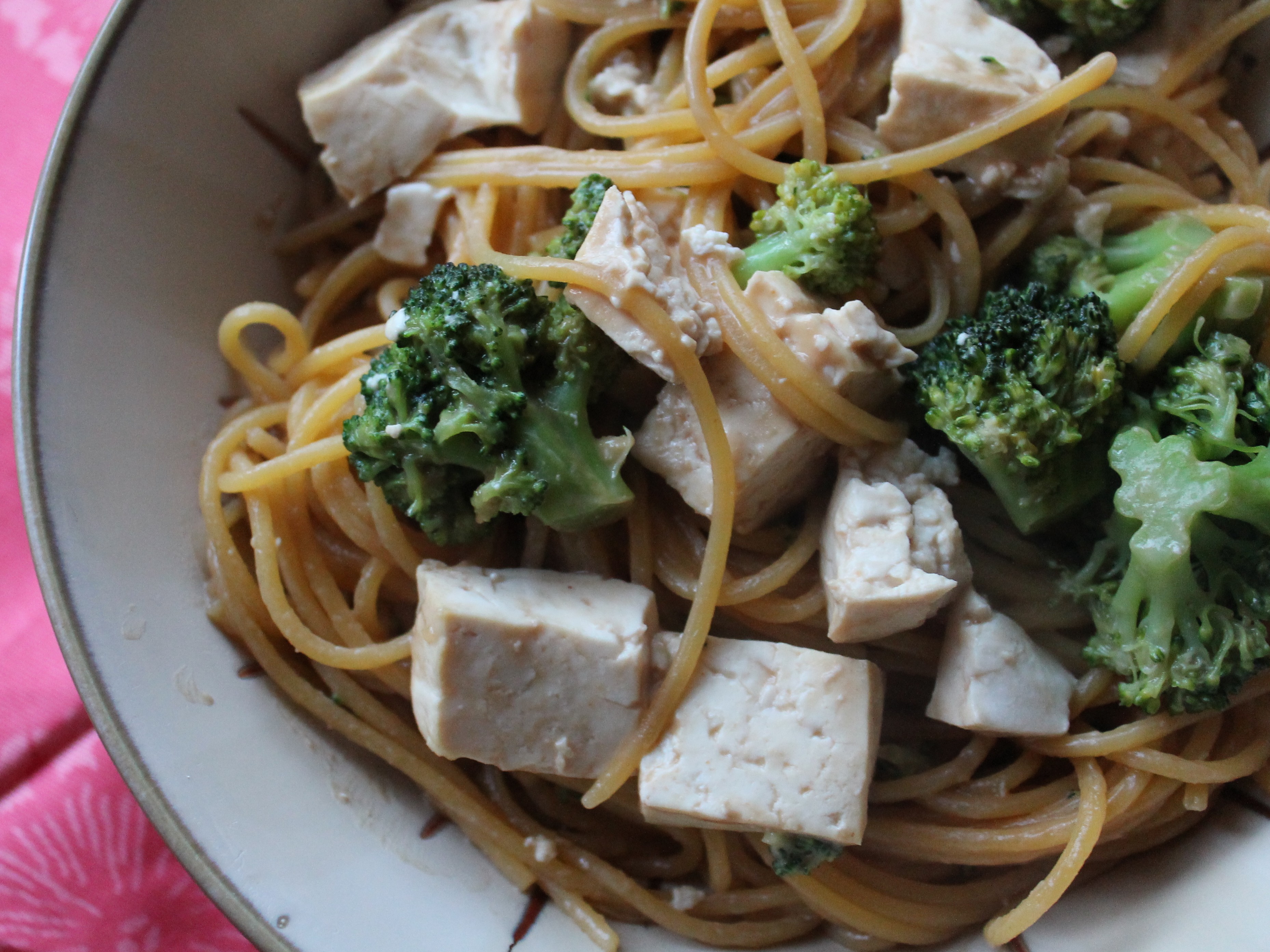 I ended up eating these noddles for dinner and as lunch for the next two days. I was sad to see the bottom of the Tupperware, because they were amazing. This is the type of dish you can make and enjoy for days because it reheats great. Happy Eating!
What's an ingredient that intimidated you until you tried cooking with it?