This weekend while we were snowed in, Tommy and I watched a few documentaries on Netflix. I love Netflix for the fact that they have a ton of interesting documentaries, especially my favorite kind, about food and health!
The movie that stood out to me most was Food Matters. Food Matters looks at Hippocrates' message, "Let Thy Food Be Thy Medicine" and how far we have strayed from his words of wisdom.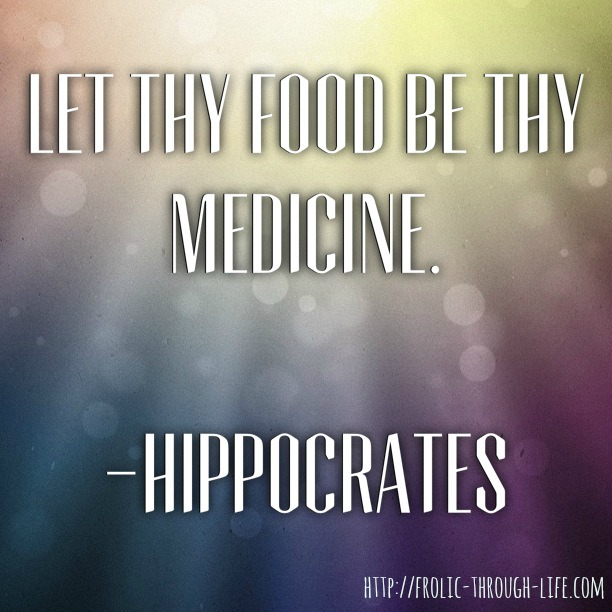 In today's world, processed, genetically modified foods line our supermarket shelves, and some places fresh fruits and veggies rarely make it to the average person's plate. The whole premise behind the movie is that keeping people sick is a very good business for the pharmaceutical industry, and that the United States is becoming a place with a pill for every ill. A statistic that struck me was that less than 10% of medical doctors in the United States receive any type of nutrition training. So when a patient comes in with high cholesterol, instead of being told to change their diets and exercise, they get a pill.
The documentary also touched upon the subject of vitamins and using natural supplements to reverse illnesses instead of turning to pharmaceuticals simply to mask the symptoms. Since watching the documentary, the thought of vitamins, supplements and herbs has been floating around my head. I grew up with a grandma who drank different herbs everyday, and another grandmother in Poland who has probably never eaten a processed food in her life, and is turning 90 this summer.  I have started looking into supplements and want to find a minimally processed multivitamin to start my supplementing, and move forward from there to see what other supplements I should be taking.
One of the supplements that the documentary referred to a few times was spirulina. Spirulina is a super food which has been found to help with a wide variety of ailments, from the common cold, to heart diseases. It's just a one celled algae, but is something that ancient civilizations greatly valued for it's nutritional properties, much like quinoa. While we were watching Food Matters, I received an e-mail from ENERGYbits, asking if I would be interested it doing a giveaway of their Spirulina tablets for Valentine's Day.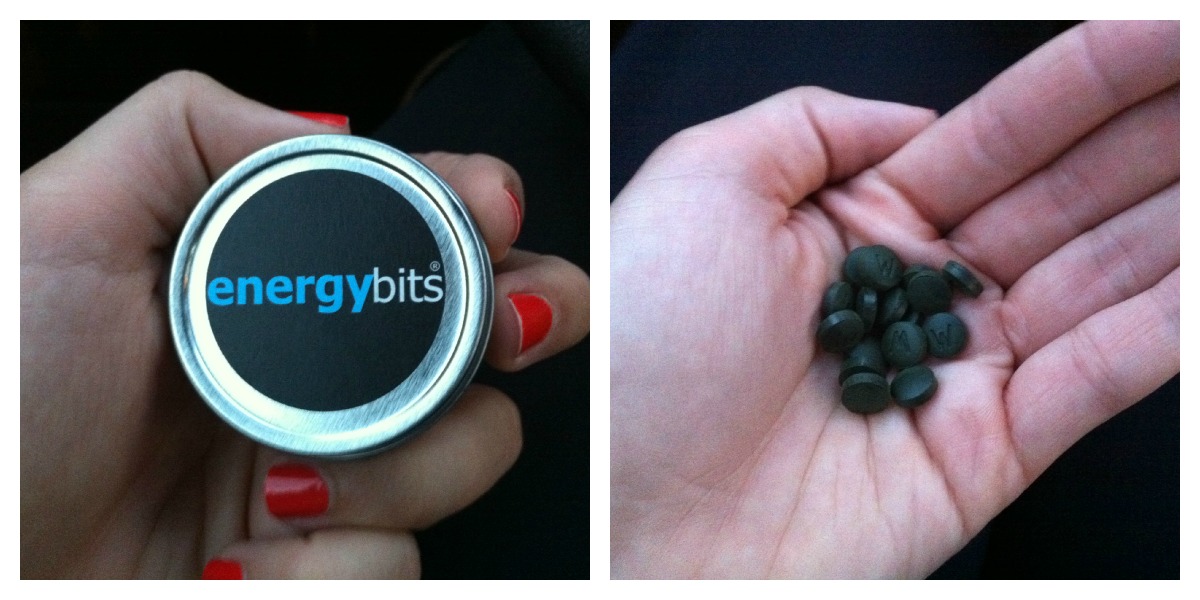 ENERGYbits are 100% organically grown spirulina algae which is loaded with heart healthy Essential Fatty Acids like Omega 3 and GLA which reduce inflammation in blood vessels. This helps blood to flow easily and heals the blood vessels so blood pressure and the chance of heart attack or stroke are reduced. Spirulina is also a complete protein and contains all the essential amino acids our bodies need to function properly.
ENERGYbits will give one lucky reader a gift pack with 75 tabs and the cute mini tin. They are also having a 25% discount for February if you use code VALENTINE.
If you want to try Energybits for yourself (mandatory entry):
For an extra entry you can either (optional):
AND/OR
and comment below when you are done, once for each entry!
I'll pick a winner on Friday! Good luck!