Since Tommy and I started dating a bit over two years ago, he always jokes that I taught him to eat tons of different foods, like sushi (which he swore he hated when I suggested it for our first date) and Thai, and he taught me to eat jerky. I still remember the first time he bought jerky with me there. We were at the checkout in Target where he picked up a bag, and I said I don't like jerky. I didn't like jerky until we got to the car and he convinced me to try it, and so started my love affair with jerky. It was my snack of choice on the road, and a much better option than most gas station food.
When I was asked to try out a new gourmet line of Simply Snackin dried meat snacks, I knew I couldn't let the opportunity pass me by. I received two bags of Simply Snackin, one beef and one chicken.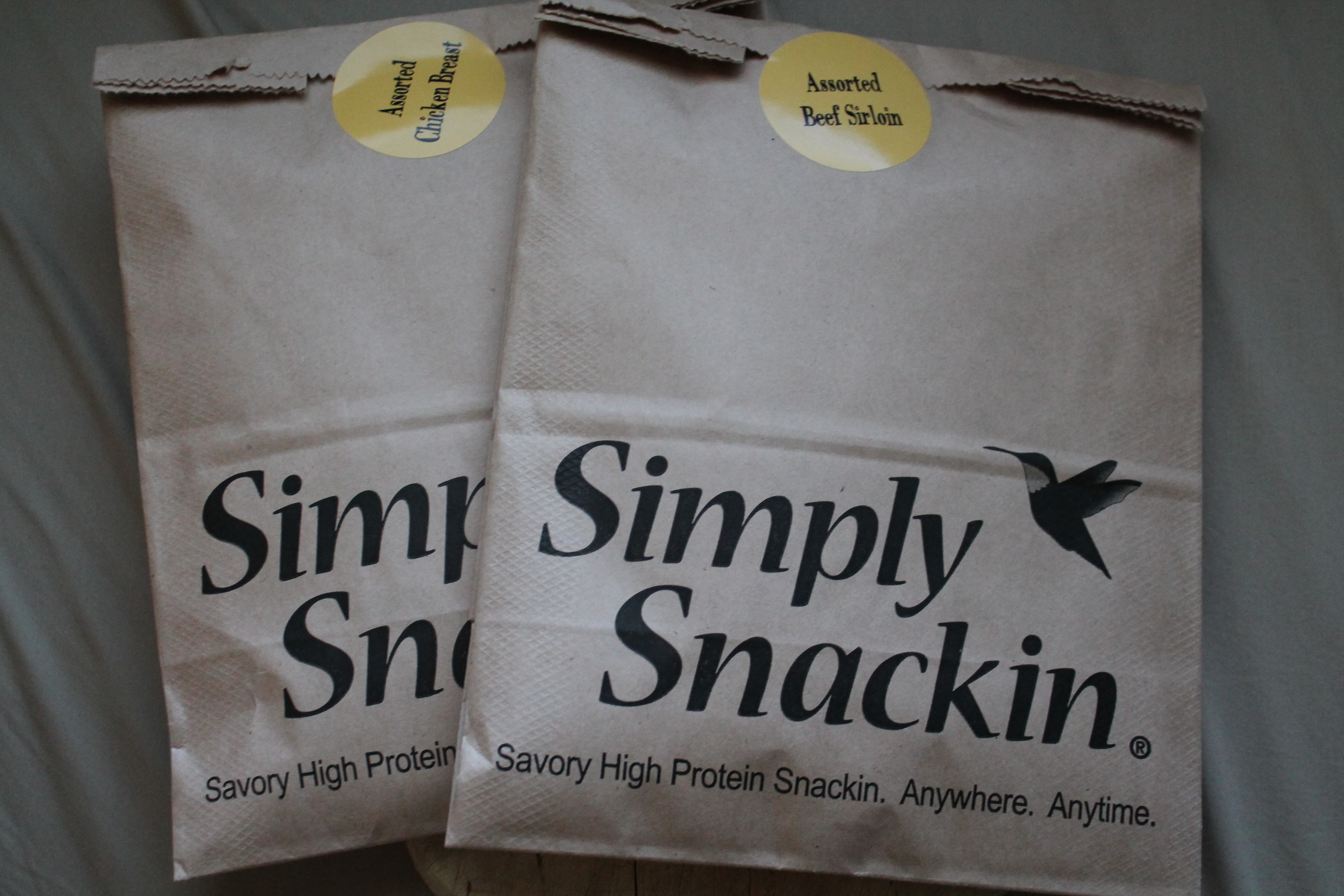 Simply Snackin is not your standard jerky. It combines traditional meats, with not so traditional add ins, to get flavors like Beef Sirloin with Cranberries and Blueberries and my personal favorite, Chicken Breast with Black Bean Salsa. I was a bit unsure of the fruit and meat combos at first, but they are soo good! The flavors range from savory, to a little sweet and spicy – something for everyone.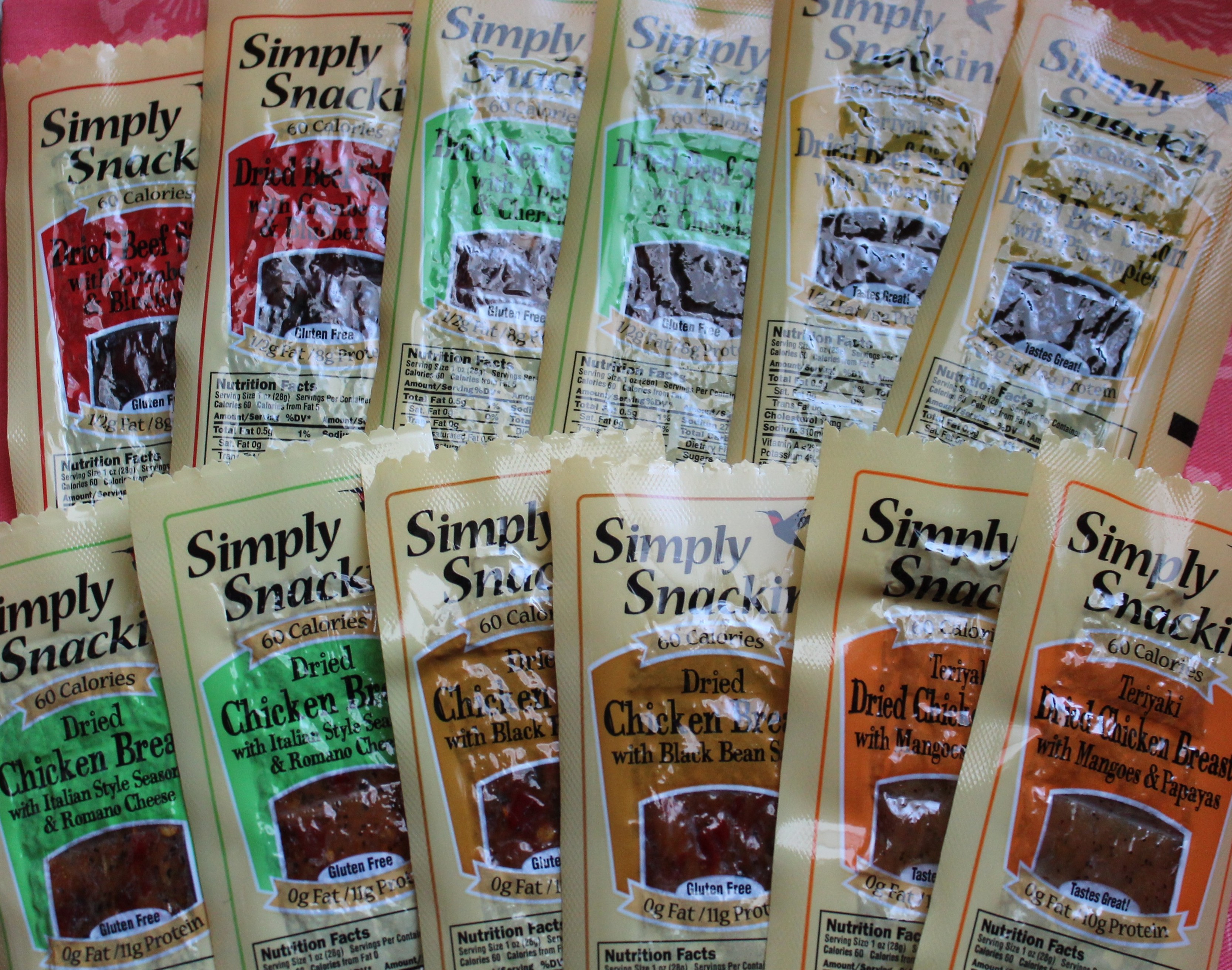 Each snack is only 60 calories and they all pack between 8-11 grams of protein. Most of the varieties are gluten free and paleo friendly, which is a big plus for me! The best part about Simply Snackin is that it is a small, family run company, that believes in good food with no fillers or chemicals. Real food!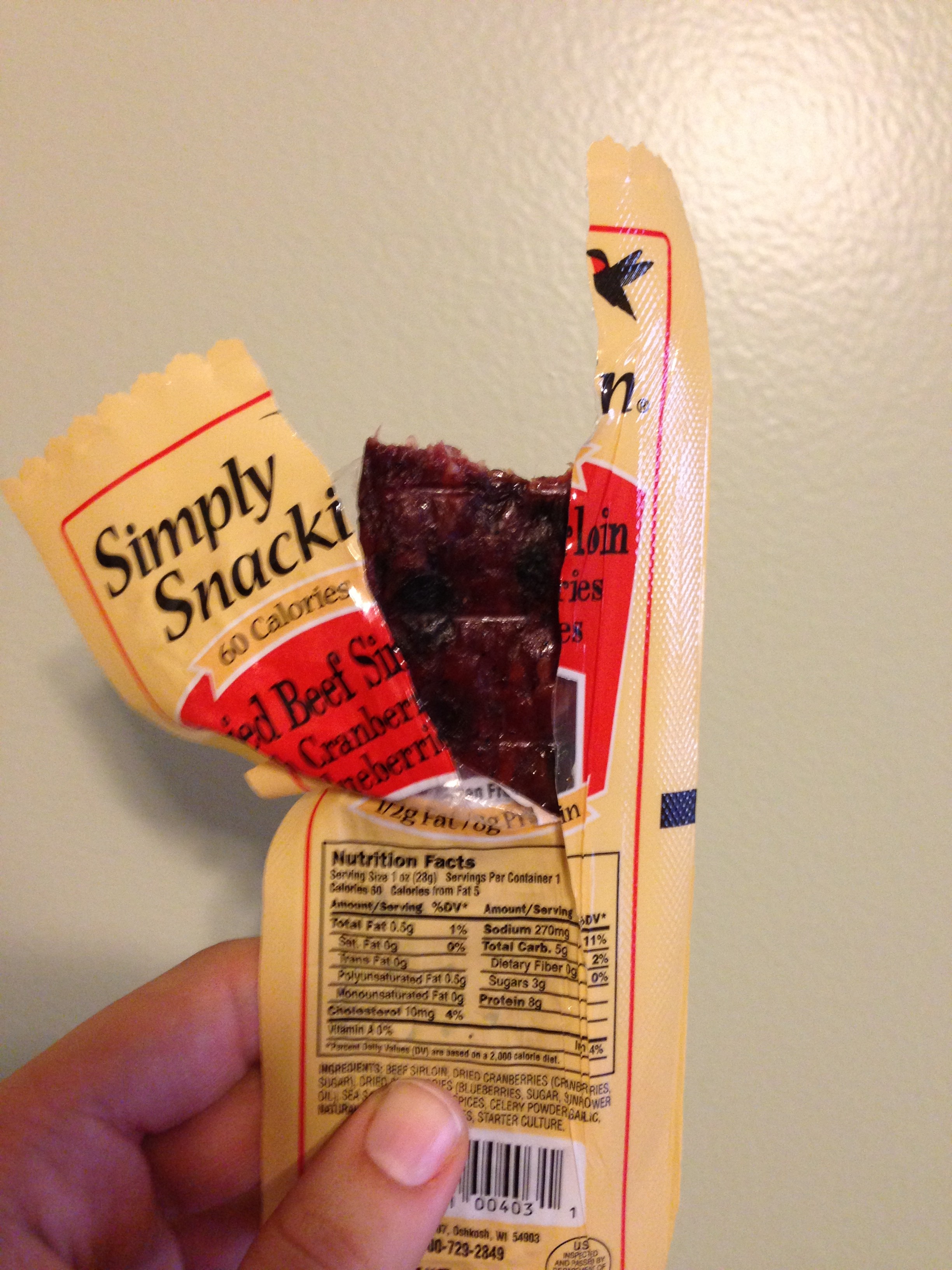 If you want to try some Simply Snackin yourself, head over to their website and use promo code SSjan2013 to get 10% off your purchase in the month of January.
Are you a jerky fan? What do you think of the fruit and meat combo?