One of the hardest things with following a paleo diet has been the lack of starchy side dishes in meals. Growing up with Polish parents, every meal as a kid had some type of potato, noodle or rice, and those things became comfort foods to me. With paleo, those comfort foods are eliminated, so what better to do than to find some alternatives?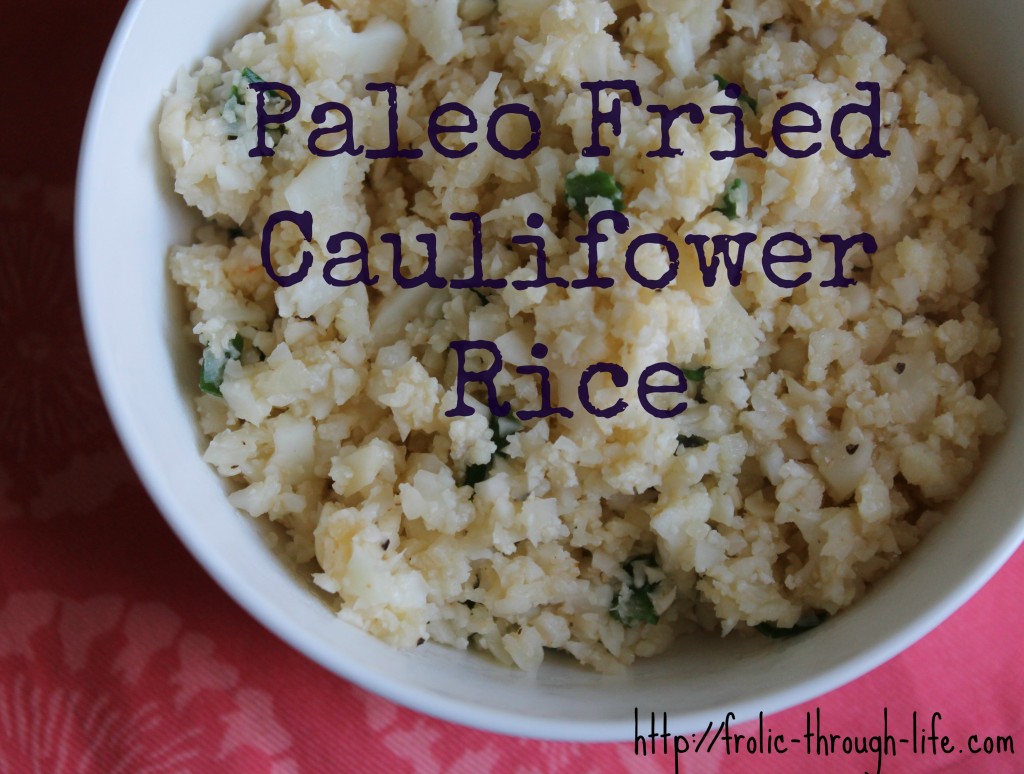 I found the idea for this dish in the Paleo cookbooks, Everyday Paleo, that I got for Christmas, and have made it twice since Christmas. It's a big winner among everyone in my house, and just based on it's appearance, my dad thought it was real rice. That might come in handy for tricking picky eaters! (I don't condone tricking people into eating foods, but with a three year old who doesn't want to try new foods, it comes in handy sometimes.)
Paleo Fried Rice
Ingredients
1 head of cauliflower
2 tablespoons coconut oil
1 bunch scallions, chopped
3 minced garlic slices
2 eggs
1 tablespoon Liquid Aminos
(You need a food processor to make this recipe)
Instructions
Rinse cauliflower and cut into florets.
Place the florets into the food processor and pulse until finely chopped, with a texture similar to rice.
Saute chopped cauliflower and garlic in coconut oil in a large skillet for 5 minutes.
Add in scallions and Liquid Aminos and saute for another 5 minutes.
Push mixture to the side of the pan and crack eggs into the free space in the pan.
Quickly combine the egg and cauliflower mixture and mix until well incorporated.
This recipe comes together much quicker than traditional fried rice. You can also process a whole bunch of cauliflower at one time and freeze it in batches to make the rice at a later time without the most time consuming part
of the recipe.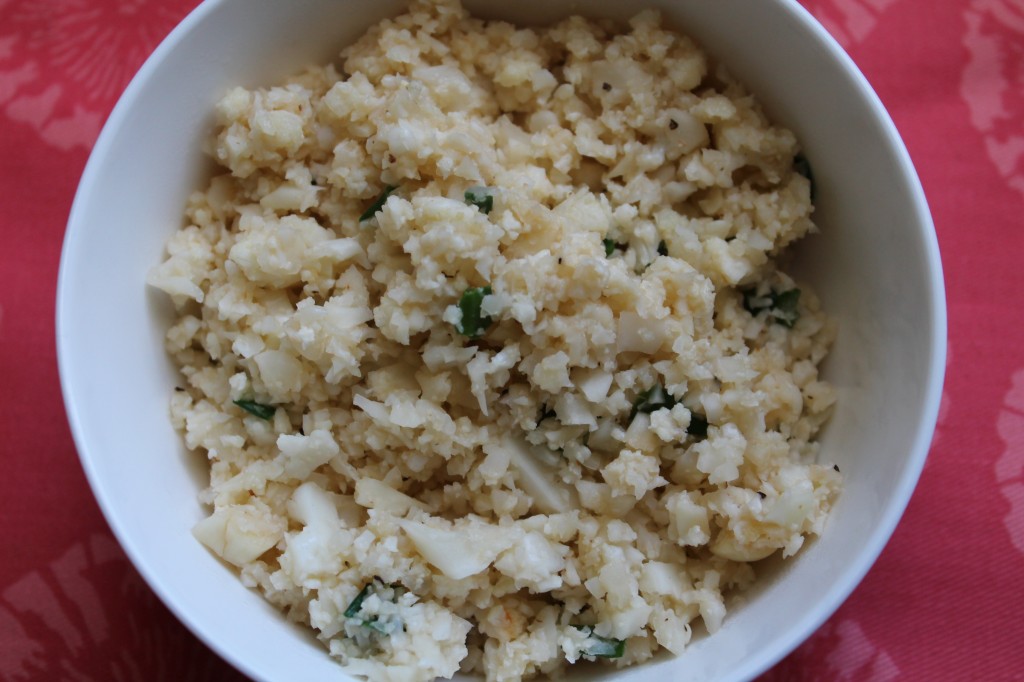 Hope you enjoy it!
What's your favorite paleo (or non-paleo) side dish?