The holidays were not a good time for me. I overindulged and ended up gaining a few extra pounds. I was really not happy with how my clothes were fitting and how I was feeling, so I started tracking my calories, and I'm happy to report that since the new year, I am down 10 pounds.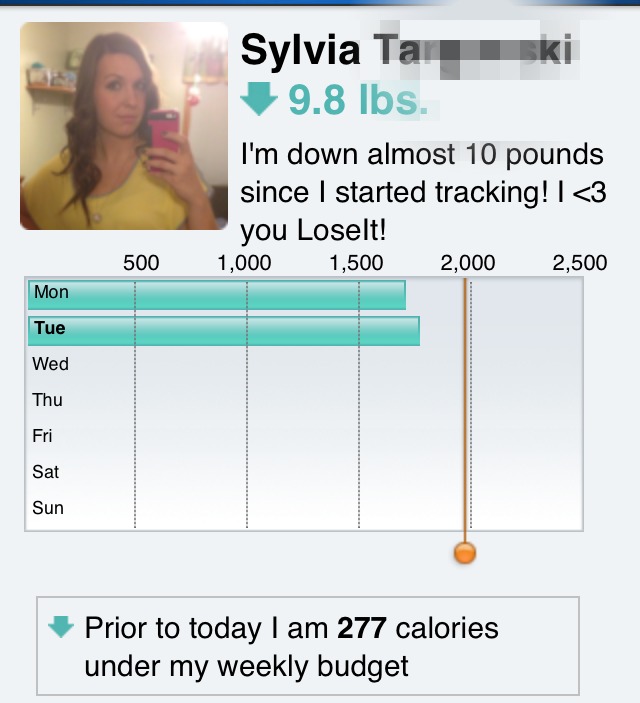 I've used a lot of tracking apps over the years, but this time I started using LoseIt! and have actually stuck with it. I also like that LoseIt! isn't only an app, but they also have a great website that you can use to keep track of your goals. Since I'm using the premium version of the program, I am able to set different goals for myself, and connect with friends who are using LoseIt! to look for motivation. My goals are to drink at least 100 oz of water a day and work out at least three times a week. I've been slacking on the workouts – bad Sylvia! The premium version also allows you to connect all sorts of cool gadgets like a FitBit and Nike Fuel Band, but I don't have one of those yet.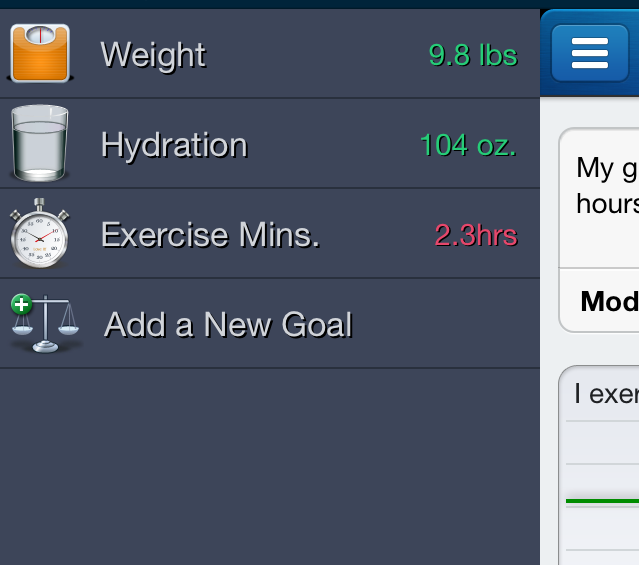 If you're a nerd like me and enjoy analyzing things to death, you will love all the features of the LoseIt! website.  There are charts and graphs to track almost everything. You can track your nutrient intakes, calories eaten and burned, as well as, weekly spreadsheets which show you everything you tracked over the week. It's a good way to reflect on your week, and make changes where necessary.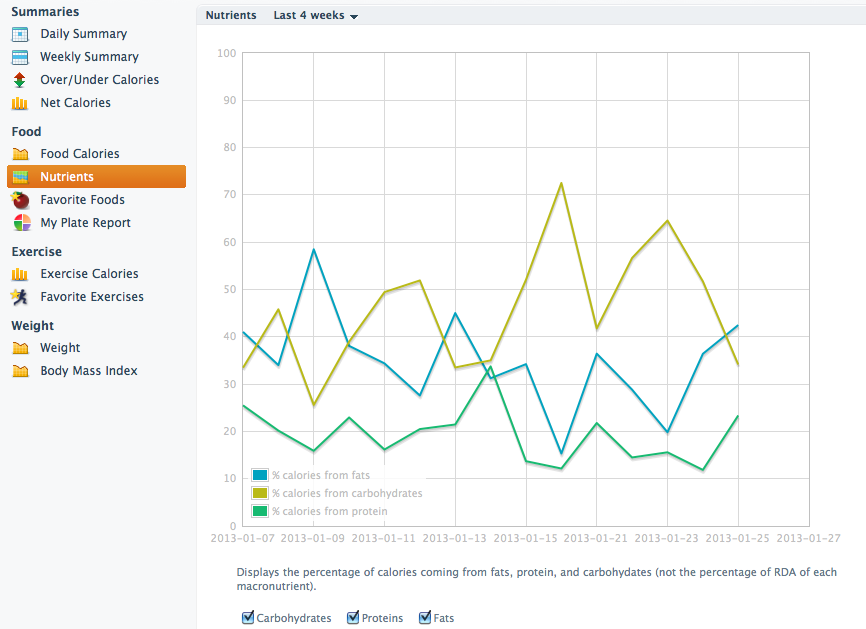 But most importantly for me, its easy to use and allows me to stay accountable to myself with my eating. I have gotten into the habit to logging everything that goes into my mouth almost each day (I tend to fall off a bit on weekends), and it makes it easier for me to stay on track. Sometimes I get home from school in the evening and I feel like eating something, not because I'm hungry, but just because. I'll check out my LoseIt! log to see how many calories I've eaten throughout the day, and if I'm still under I'll have a snack, otherwise, I drink some water or tea and it does the trick too. I know that if I wasn't focusing on tracking, I could eat half the fridge just out of boredom…not good! Logging has become an essential part of following a healthy lifestyle for me.
My ultimate goal which I have set in LoseIt! is to get back to my pre-pregnancy weight, and I've got a way to go. I've set my goal to lose 1 1/2 pounds per week, and if all goes well, you might see me in a bikini by this summer. Fingers crossed!
Do you log your calorie intake? How?
I received this product for review purposes. All opinions are my own.