One of my goals for 2013 is to run 13 races in 2013. What better way to kick off this goal than by running a race on New Year's Day?!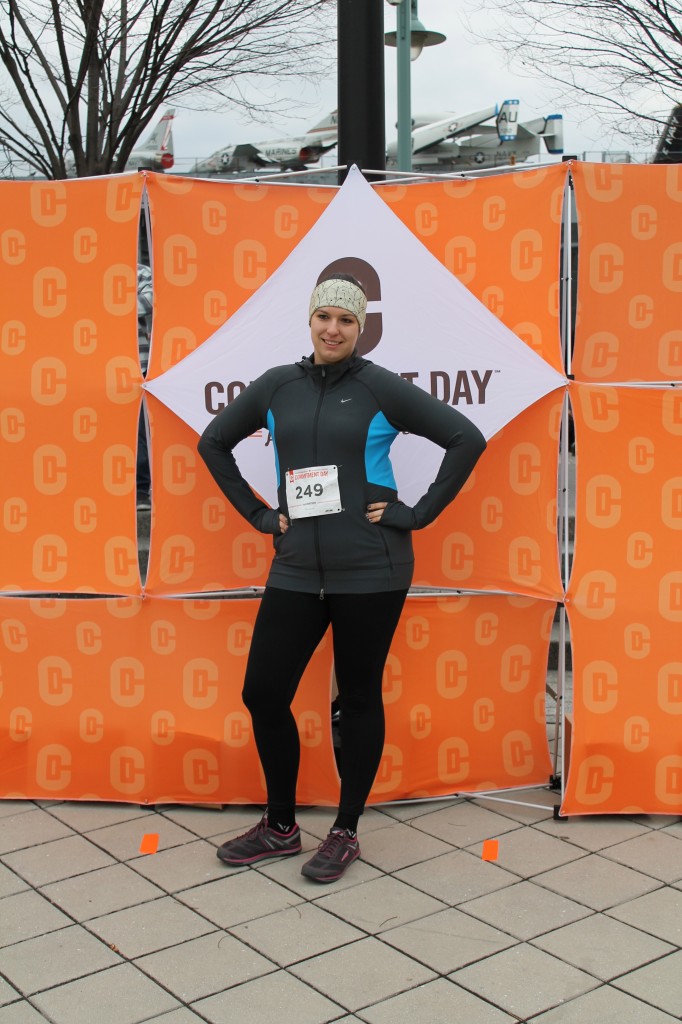 I heard about the Commitment Day 5k a few months ago, but didn't end up registering until late December, just because I wasn't sure where we would be for New Year's Eve and of be able to make it into the city for the run. Luckily we stayed local and the run was on. I wanted to run this 5k because of the great message behind it. "Commitment Day is a way to get people moving and excited about starting 2013 with a renewed commitment to living a healthy and active life, instead of simply making resolutions."There were races in 30 cities around the country being run simultaneously, and it felt good to think that I was the part of something bigger than just a 5k in NYC.
Since I'm on the east coast, the NYC Commitment Day Run started at 11am. Since we went to bed around three, the late start time was a god send. I don't know how all the west coasters did it at 8am! It was also nice to see that despite the freezing cold temps, people still came, bundled up and ready to run. The run itself took place along the West Side Highway and was an out and back loop. The start and finish lines were right along the Intrepid, so we had a sweet view of the ship and of the shuttle on our way to the finish line.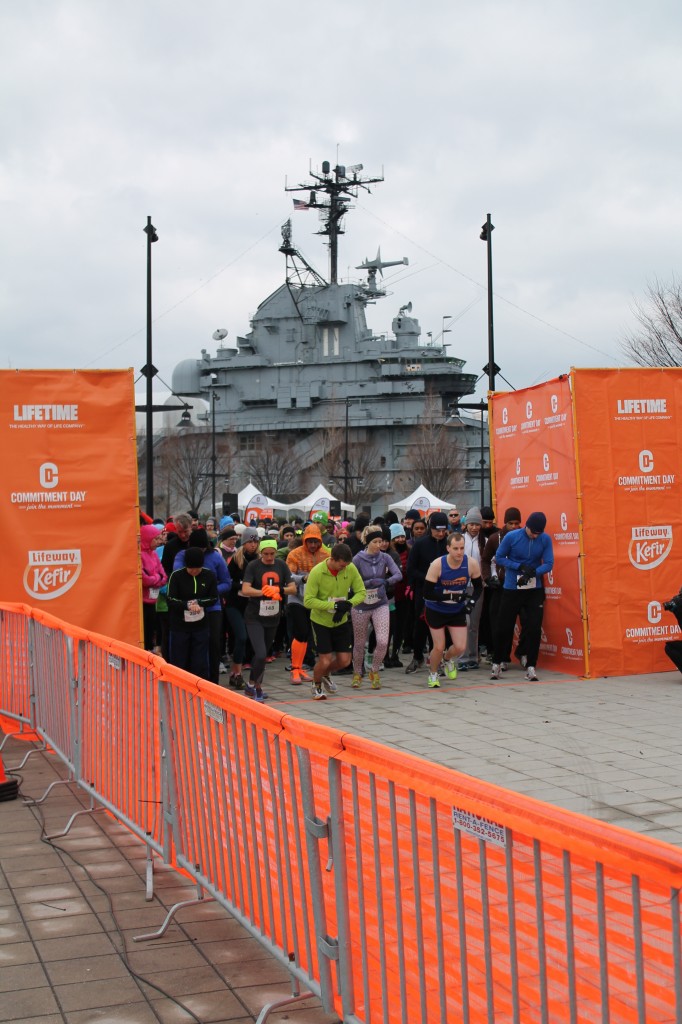 The run itself went well. I was tired from only sleeping 5 hours, I was cold, but I quickly warmed up. I struggled a bit, I walked a bit, but once I crossed the finish line I felt great. I could have stayed in my nice warm bed, but I got up and got it done. Since the race wasn't officially timed with chips, I'm not sure of what my exact time was, but it was somewhere around 36 minutes. Not my fastest 5k, but I have a whole year to work on getting faster.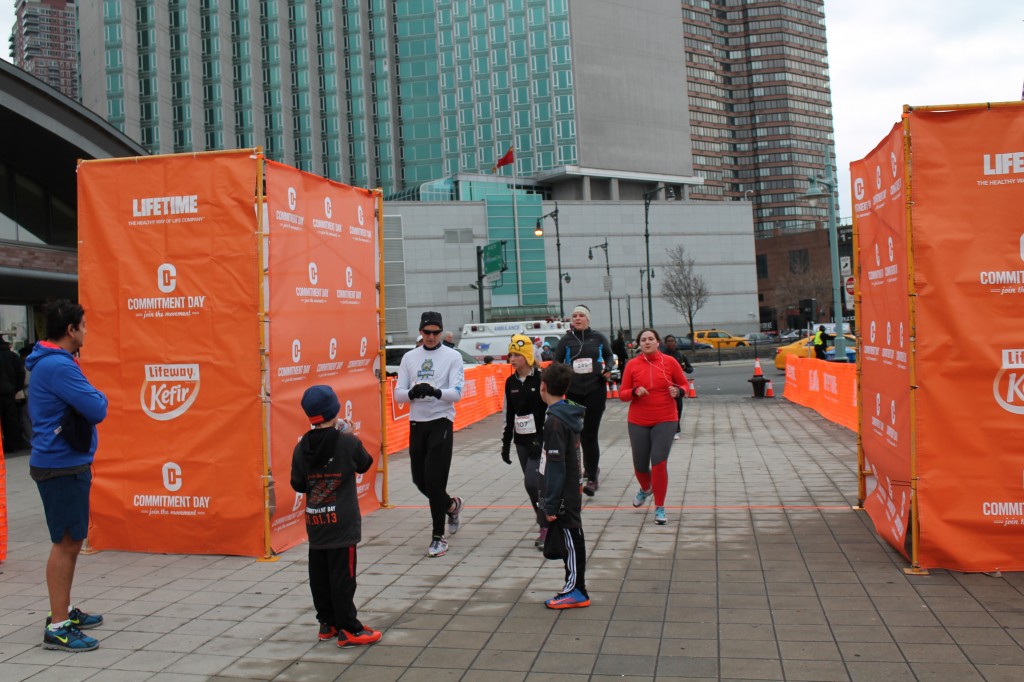 Overall the inaugural Commitment Day 5k was a great experience. I hope this race sticks around so that I can make this a New Year's Day tradition.
I also have to thank Tommy for being super supportive and going to the race with me and freezing his butt off to cheer me on and get some pictures. With support like that, how can I not succeed?
 Did you workout on New Year's Day?