And once again, the last of the month has snuck up on me. I was going to finally re-cap my first 5K, The Color Run, which I ran on Saturday, but instead Foodie Pen Pals is going first!
My box this month came from Mariell from HealthyPantz, who is a fellow New Yorker. I actually met Mariell and her brave hubby (he was the only guy there) a few months ago at the Fitness Cell event, small world! I was super excited when the package arrived on my doorstep so I cracked it open right away.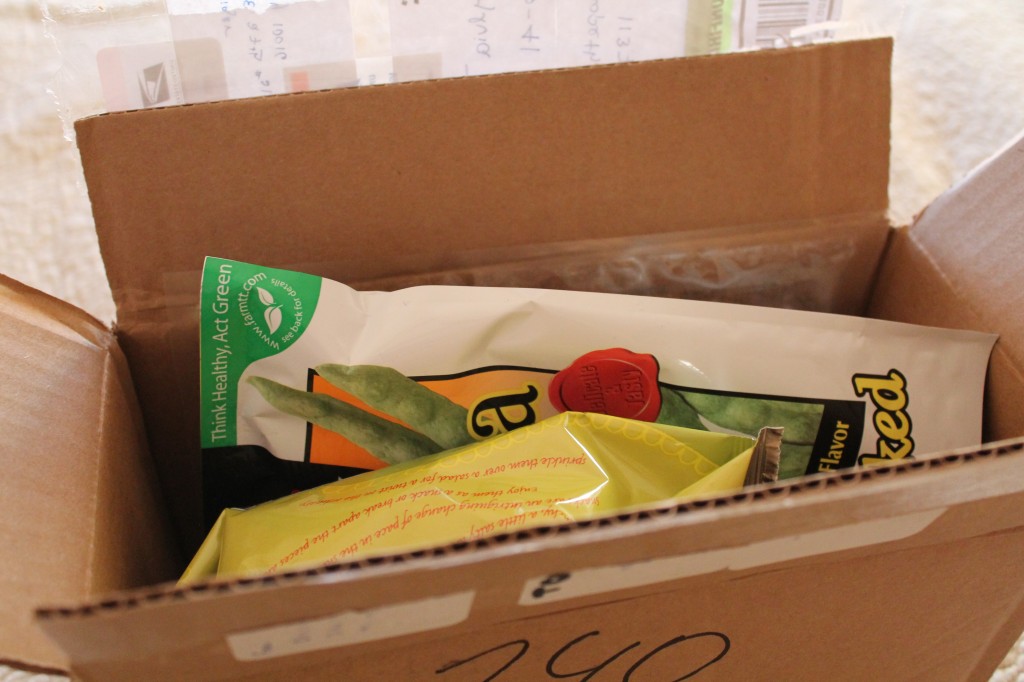 Yumminess ensued!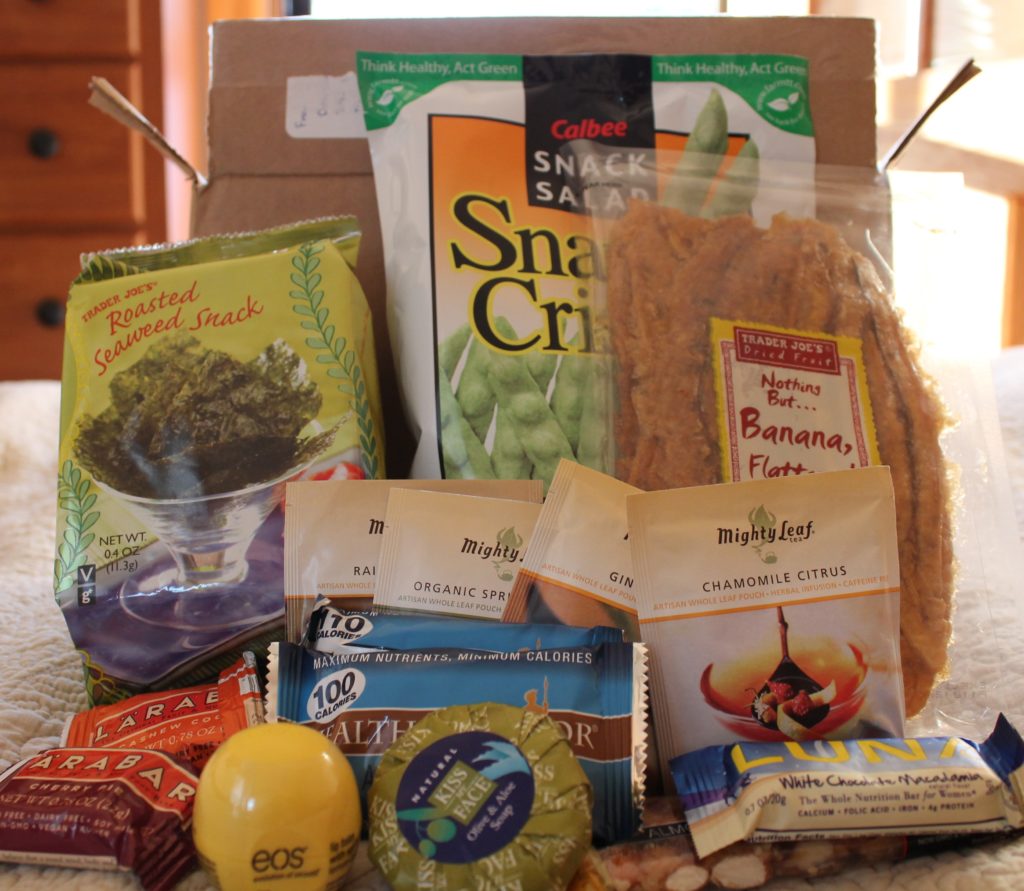 I actually got the package just a few days before we left for Virginia, so a lot of these goodies were consumed on our ride there. Can you say perfect healthy road trip snacks!
Snap Pea Crisps
Trader Joe's Seaweed Snacks
Trader Joe's Nothing But Flattened Bananas
Lara Bars
Luna Bars
Kind Bar
Health Warrior Bars
Some yummy tea (which are coming in handy to help ward off this lingering sore throat!)
As if the snacks were not enough, Mariell also threw in an EOS lip balm – one of my fav lip products ever and a Kiss my Face Soap!
And I'm not the only one who enjoyed the snackage. Munchkin was a huge fan of the flattened bananas. Those babies are becoming a staple on our trips to Trader Joe's.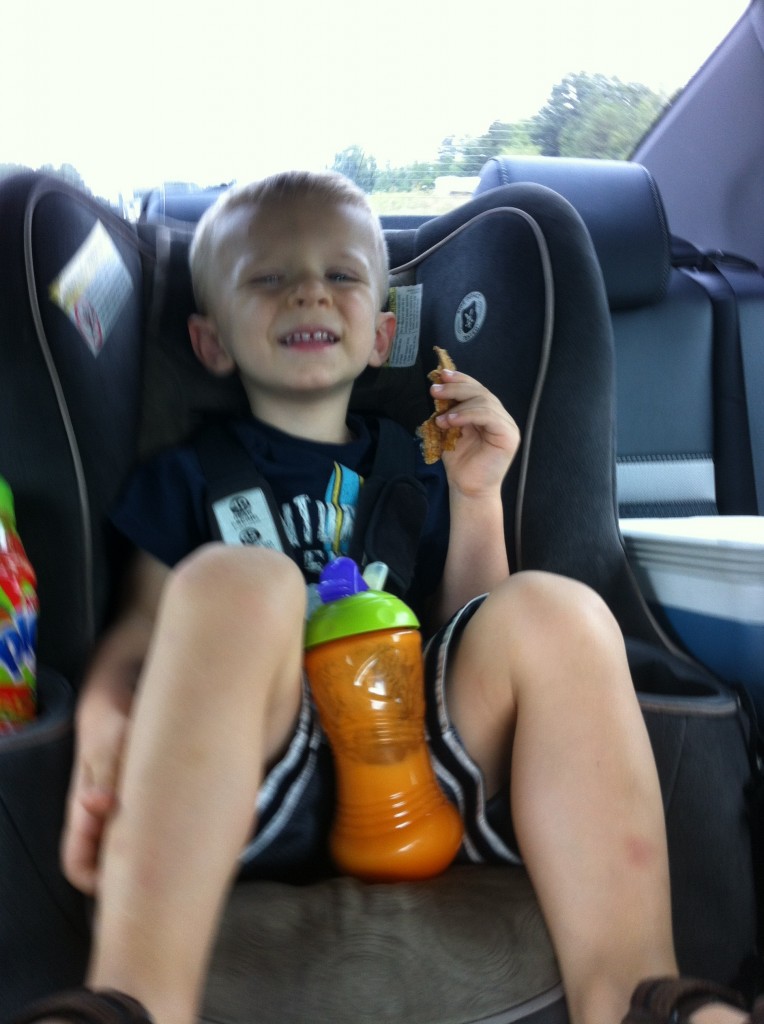 If you want to join in on the Foodie Pen Pal fun, go visit Lindsey, The Lean Green Bean, and fill out a form before the 4th! You won't regret it!
What's your favorite road trip snack?