My parents picked up a huge bag of peaches at the farm stand over the weekend. As much as I love peaches, it is difficult to eat a 5 pound bag of straight peaches, so I did some brainstorming and googling and came up with something delicious and very peachy.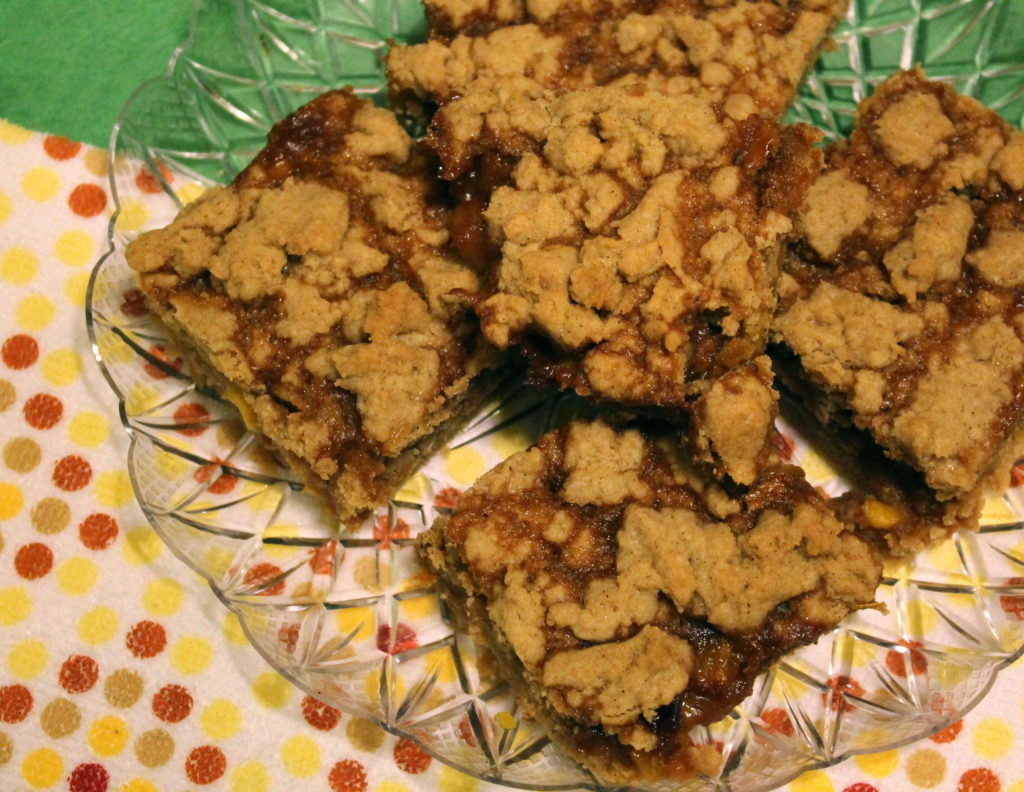 Peach Cobbler Bars (adapted from Sweet Pea Kitchen)
For the crumble:
1 cup all purpose flour
2 cups whole wheat flour
1 cup brown sugar
1 teaspoon baking powder
1/4 teaspoon salt
1 teaspoon cinnamon
2 sticks unsalted butter, cubed
1 egg, lightly beaten
For the peach filling:
5 cups diced peaches (about 7 peaches)
2 tablespoons lemon juice
1/2 cup whole wheat flour
1/2 cup brown sugar
1 teaspoon cinnamon
1/2 teaspoon nutmeg
Preheat oven to 375 degrees F. Place parchment paper in a 9×13 inch baking pan so that the sides of the paper extend out of the pan. This will allow you to easily remove the bars once they have been baked. First prep the crumble by combining flour, sugar, baking powder, salt and cinnamon in a large bowl. Add in cubed butter and egg and combine until the texture is coarse, with butter pieces no larger than pea size. Half the dough and press half into your parchment lined pan. Refrigerate the dough while your prep the filling. For the filling toss the peaches with lemon juice, set aside. In a separate bowl, whisk together flour, sugar, salt, cinnamon and nutmeg. Pour the mixture over the peaches and toss to combine. Spread the peach filling over the chilled dough in the pan and crumble the remaining dough over the peach layer. Bake for 46 minutes, or until the top is slightly browned. Cool completely before cutting into squared.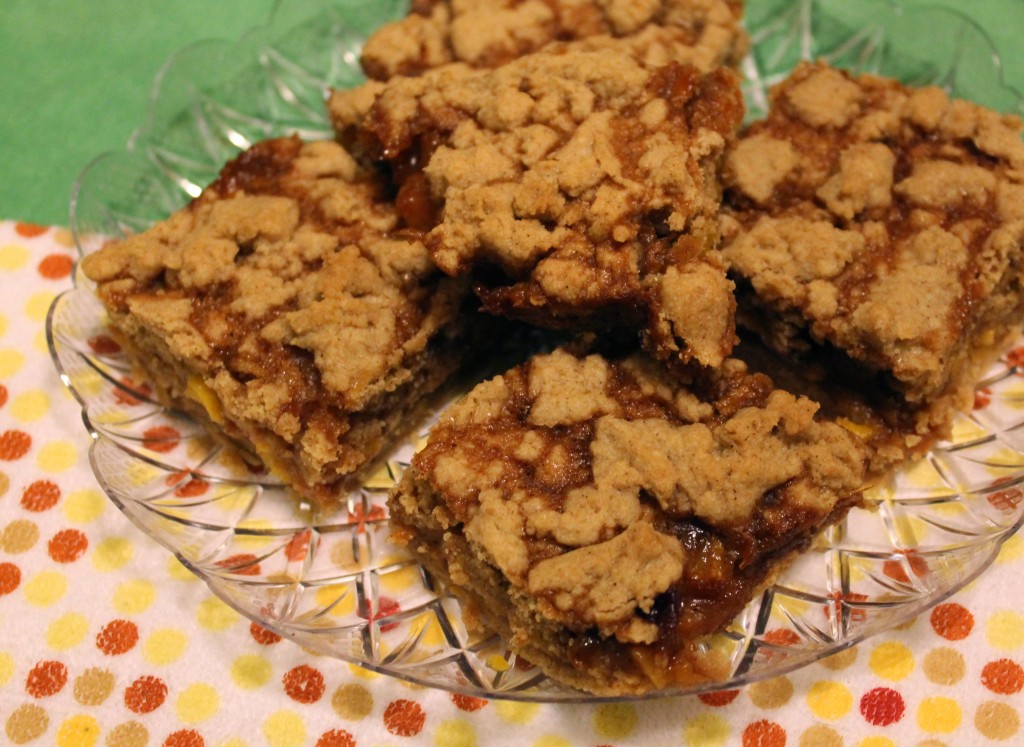 These babies are DANGEROUS! Enjoy!
What's your favorite way to use up excess or left-over fruit?