It's a Saturday night and I'm at home in my PJs. I'm a wild child I know! I was thinking about going out with some friends since my parents took Munchkin to PA with them for the night, but I think I'll prefer a quiet night at home because, god knows, I don't get many of these!
After Munchkin left, I decided to go for a run since it had been a few days since my last. I did 3.4 miles in a bit over 45 minutes and I ran for most of it, which is an accomplishment for moi!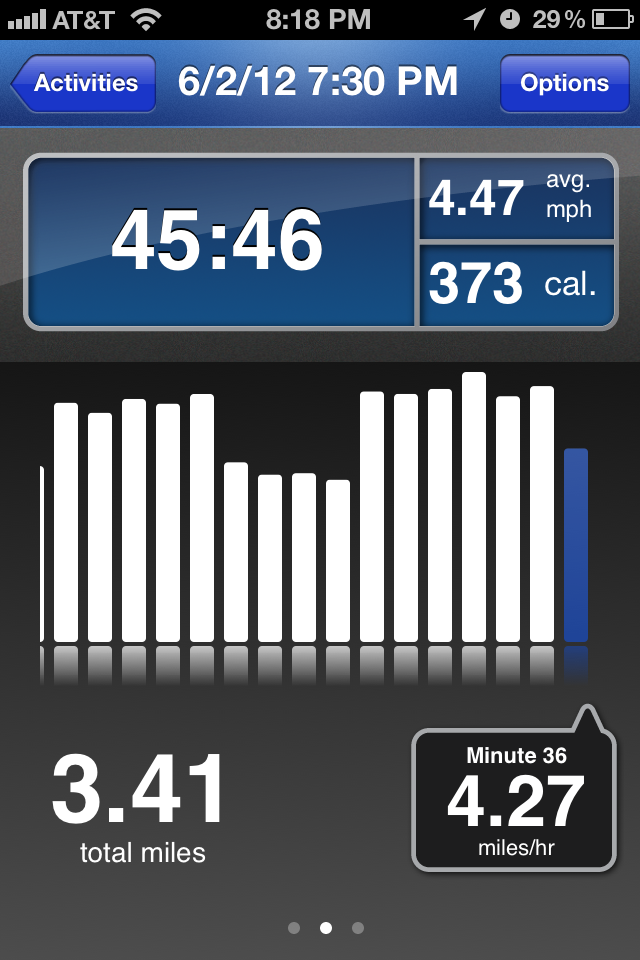 While I was running, I got to thinking that I don't set many goals for myself and that it might be kind of fun to set some for the month and see how I stack up at the end of the month. Without further ado, here are my June goals!
Run at least 3 times a week. Even though my 10k is not until October, I know that time will fly and it will be here before I know it.
Cook at least 3 times a week. I have been slacking off in the kitchen majorly.
Strength train at least twice a week. Now that I've been running outdoors more, I've been slacking off on my visits to my basement gym.
Eat out no more than twice a week.  Since I haven't been cooking lately, we've been eating out more often. I can make yummy eats at home, and for a fraction of the cost of eating out!
Read more and finish at least one book. I haven't had time to read because of school and I've got a few book that I bought a loong time ago waiting to be read.
Go on a bike adventure. We had a blast riding bikes over Memorial Day and I want to try out some new trails.
Drink at least 72 oz of water a day. I've fallen off my on my water drinking. Before I started work I used to drink a ton, but now I find myself reaching for water more often.
I think these goals are totally reachable, so let's see how I do! Wish me luck.
Do you set goals for yourself each month?