This weekend was one of good eats and good workouts. I posted about my Saturday evening run in my last post, but I will save Sunday's workout for it's own post. That is, if I can get out of bed the next few days because soreness is starting to set in, big time. On to the eats!
Friday night, we tried out a new sushi spot. We had all the intention of going to our usual place, but Atami has caught our eye time after time because along the way to the other place we go, and Tommy actually pulled an illegal u-turn to get us there on Friday.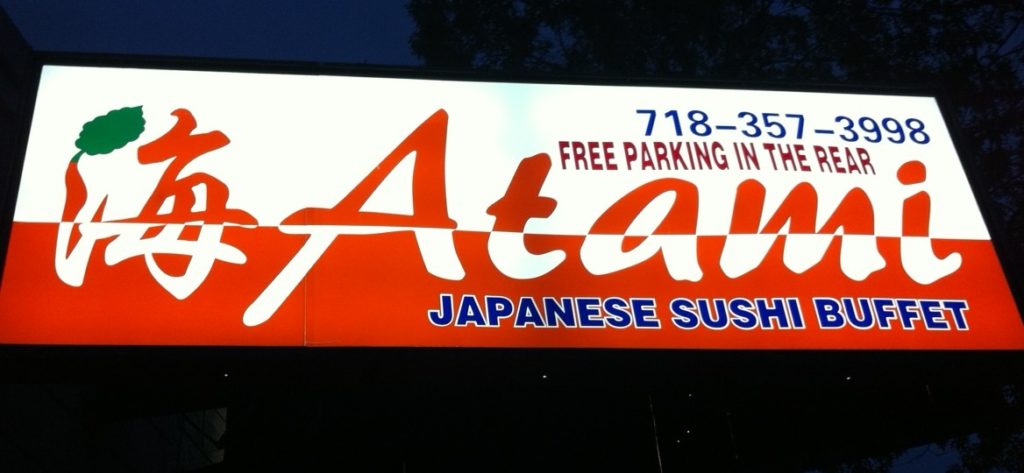 I am so happy that we tried it because I think I like it better than the other two placed we've been going to lately. Atami is a buffet style sushi place, where you get a piece of paper, write down what rolls you want and pay a flat rate at the end regardless of how much you order. What makes Atami different from the other buffet places we've tried is that there is an actual buffet in addition to table service. Even though I didn't get much from the actual buffet, Munchkin was able to have a full meal, instead of just a few bites of sushi, as usual.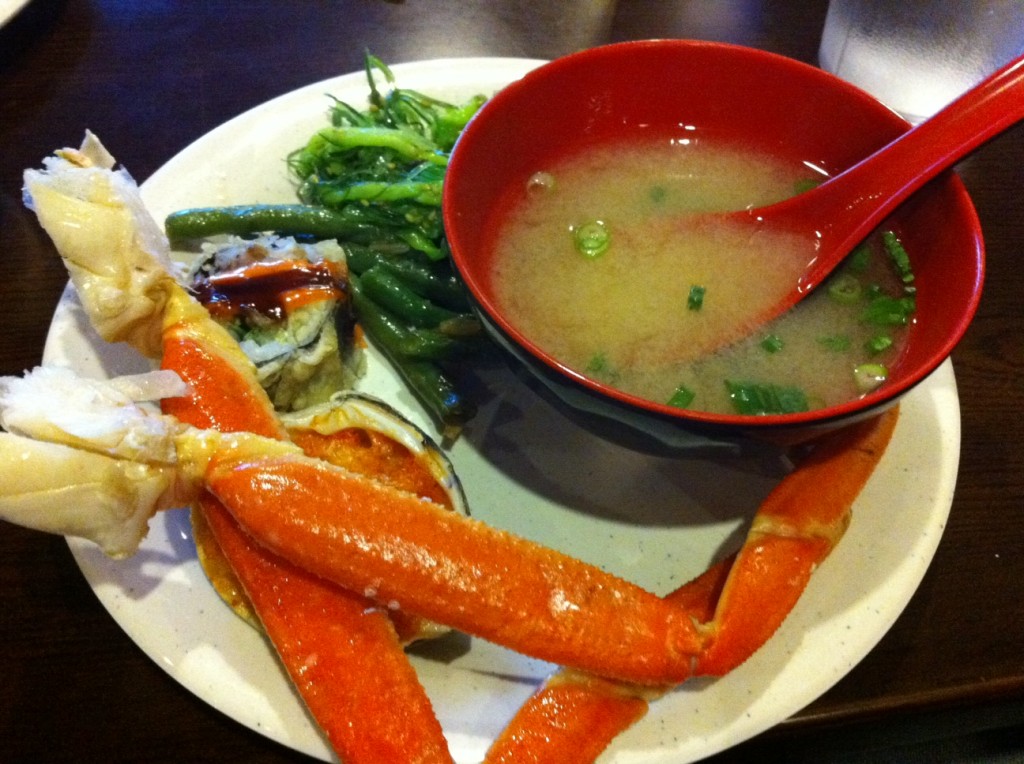 We were also pleasantly surprised by the quality of the rolls when our order came out. The three of us ordered a bunch of rolls to share and they were all delish.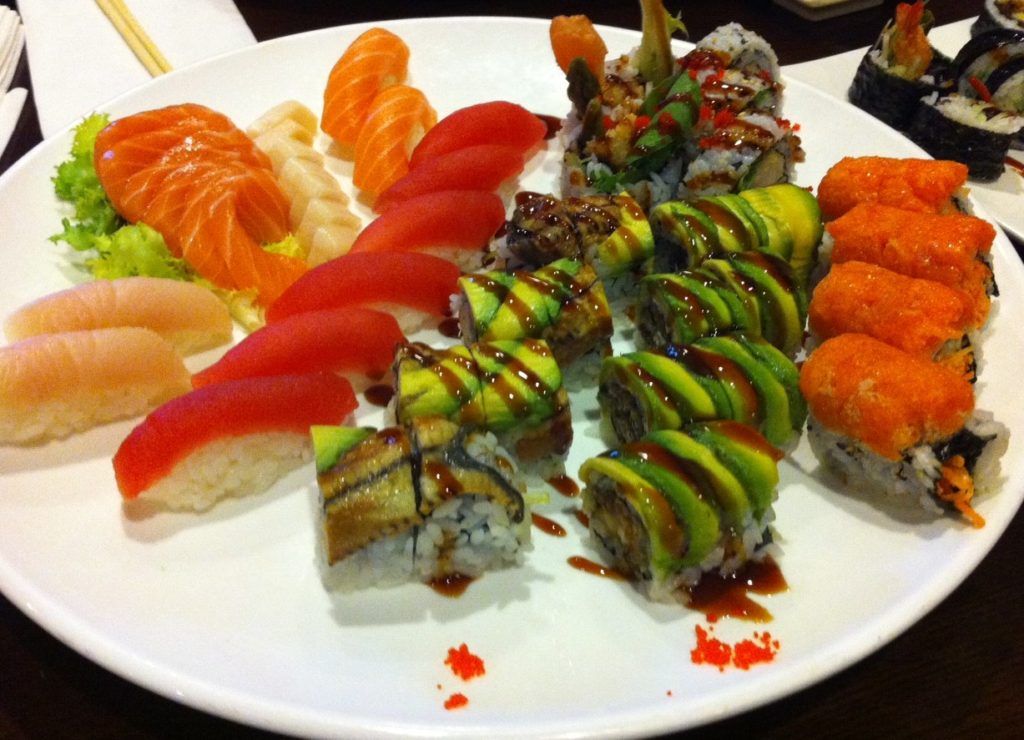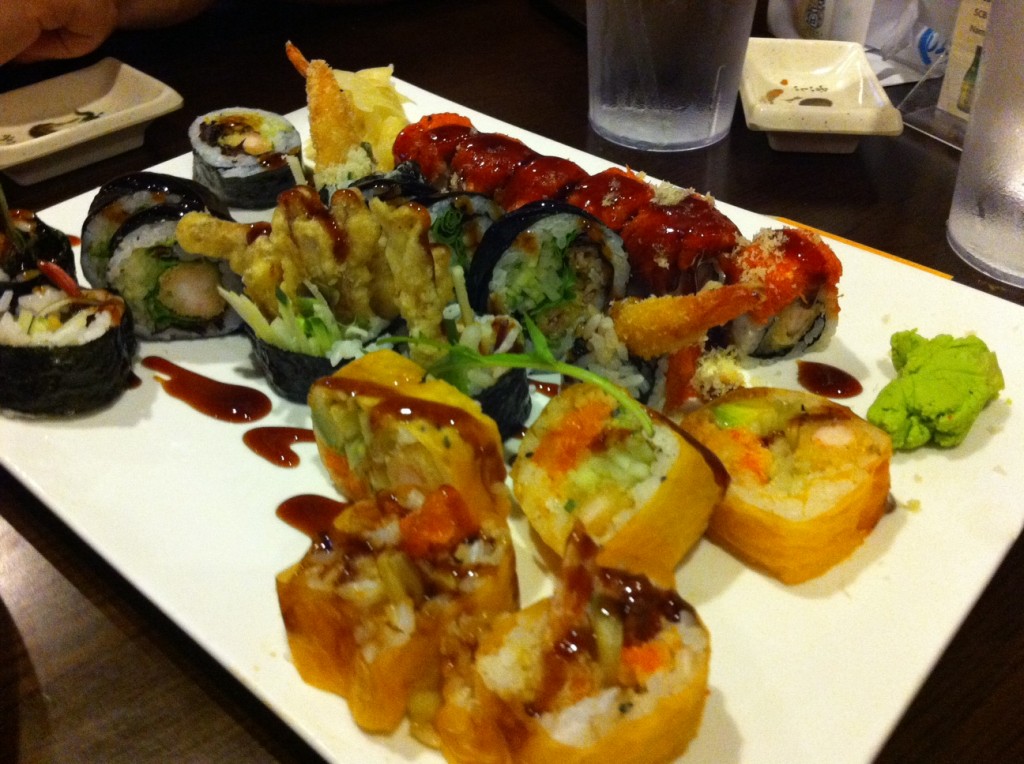 Munchkin's favorite part was the dessert – ice cream!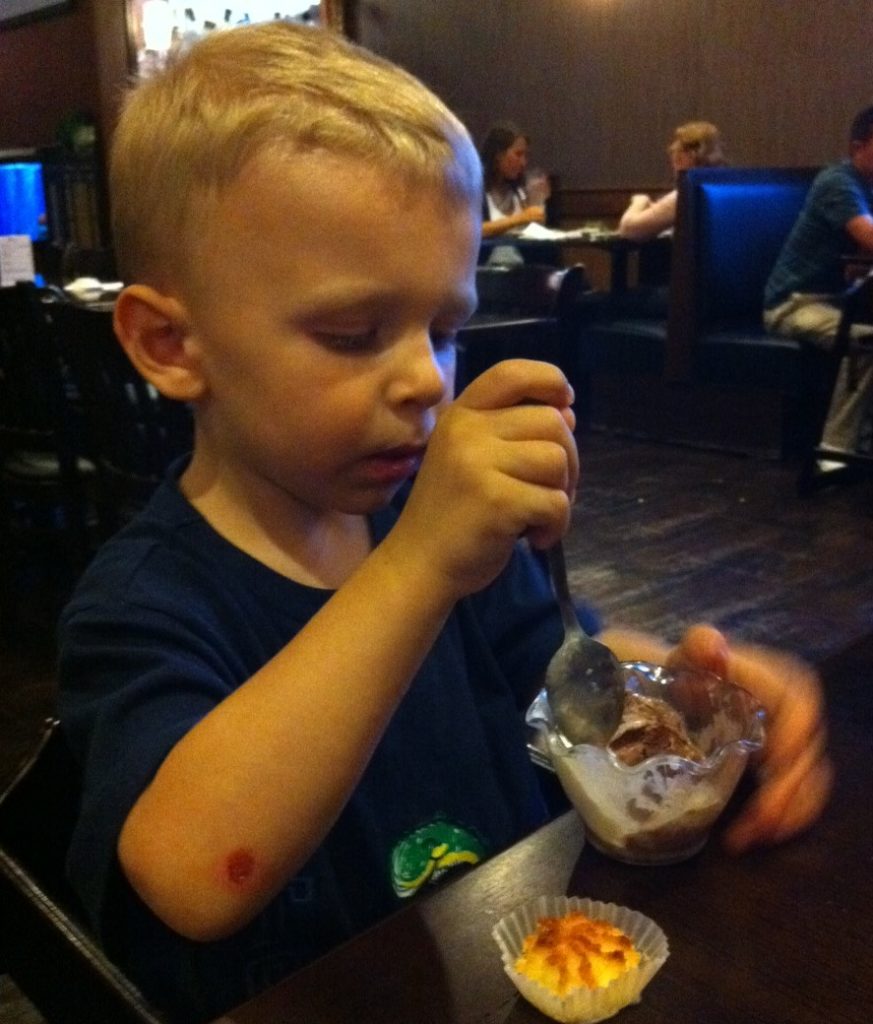 On Saturday morning, my boys woke up and told me they wanted pancakes for breakfast. What was I supposed to do? I was outnumbered 2-1, so I got my butt to the kitchen. Since I'm not a fan of doing anything easy or plain, I decided to spice the pancakes up a little. I bet you've already noticed my affinity for the white chocolate and cranberry combo, as seen in my Cranberry Bliss Bar and Cranberry Bliss oatmeal, so what better to make for breakfast than Cranberry Bliss Pancakes?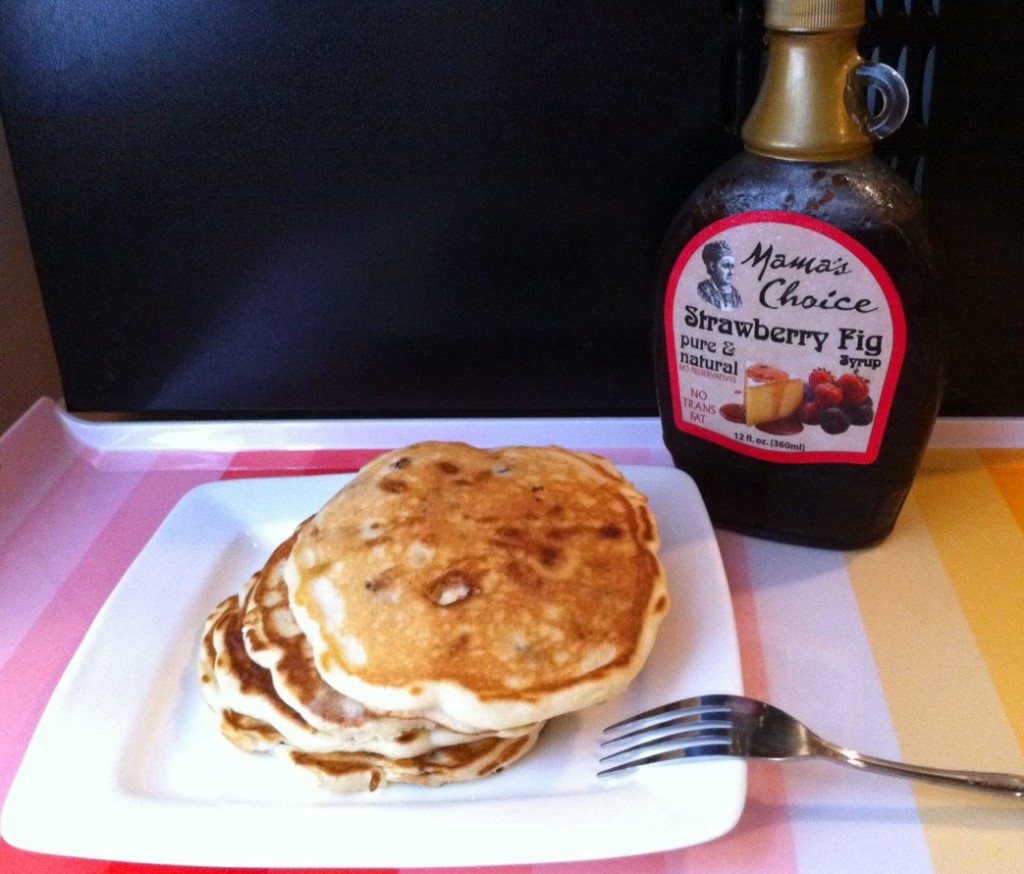 Cranberry Bliss Pancakes
3/4 cup buttermilk
1 cup all-purpose flour
2 tablespoons white sugar
1 teaspoon baking powder
1/2 teaspoon baking soda
1/2 teaspoon salt
1 egg
2 tablespoons olive oil
1/2 cup white chocolate chips
1/4 cup craisins
Combine flour, sugar, baking powder, baking soda, and salt in a large mixing bowl. Whisk egg and butter into buttermilk. Pour the flour mixture into the wet ingredients and whisk until lumps are gone. Fold in chocolate chips and craisins. Heat a large skillet over medium heat, and coat with cooking spray. Pour batter onto the skillet, and cook until bubbles appear on the surface. Cook until lightly browned on both sides.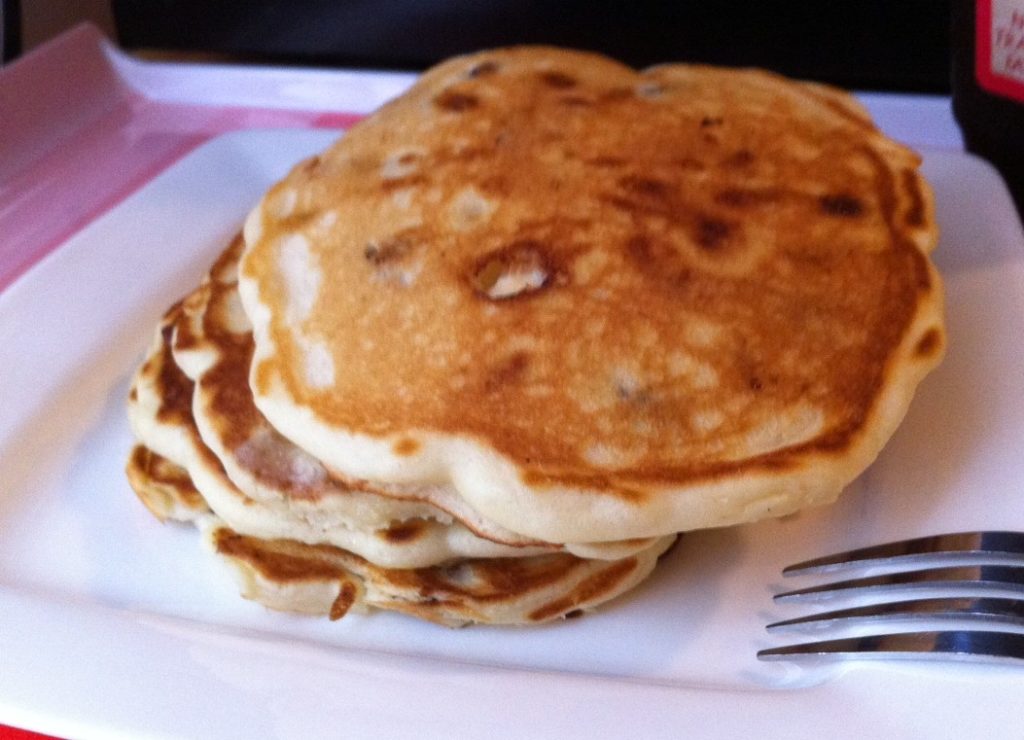 These bad boys paired with the Strawberry Fig syrup I got from this month's Foodie Pen Pals swap are a match made in breakfast heaven.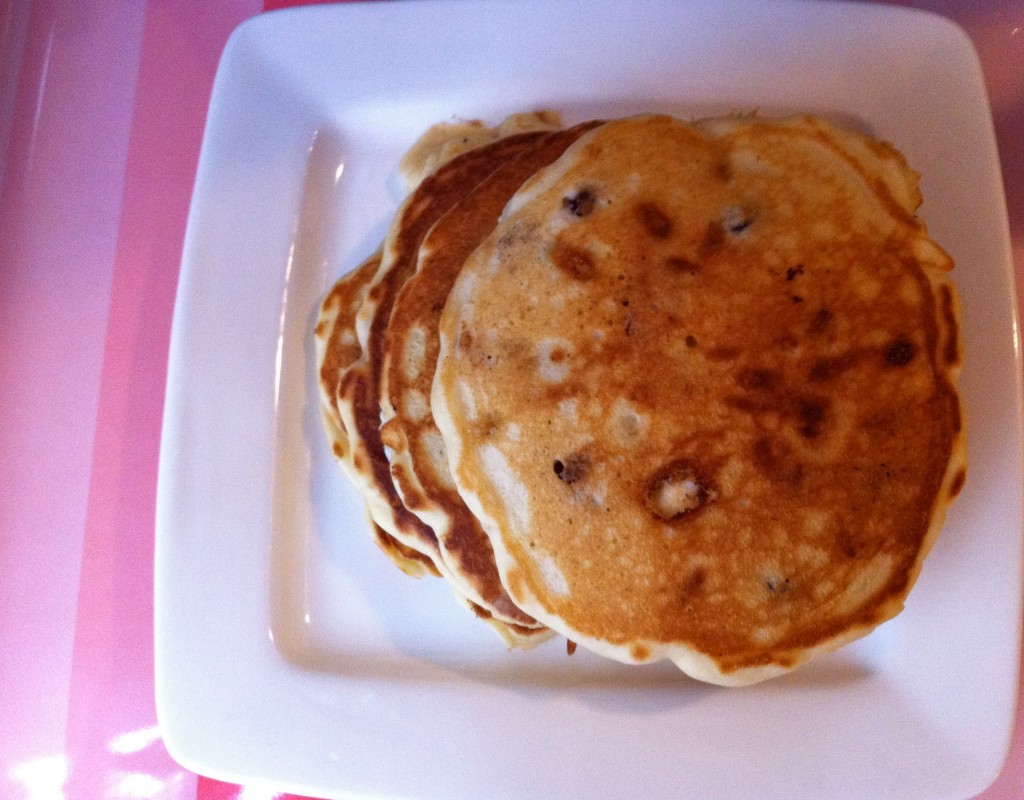 I'm not kidding when I say you need to make these ASAP.
Have a great Monday! 🙂
What's the best thing you ate this weekend? What's you favorite type of pancake?