Over the weekend, I grabbed a bunch of recipes from our local supermarket in the Poconos. One of the recipes was for Raspberry Swirl muffins and as soon as I saw it, I got the baking itch. When I got home from work yesterday, I went straight to the kitchen and these babies happened.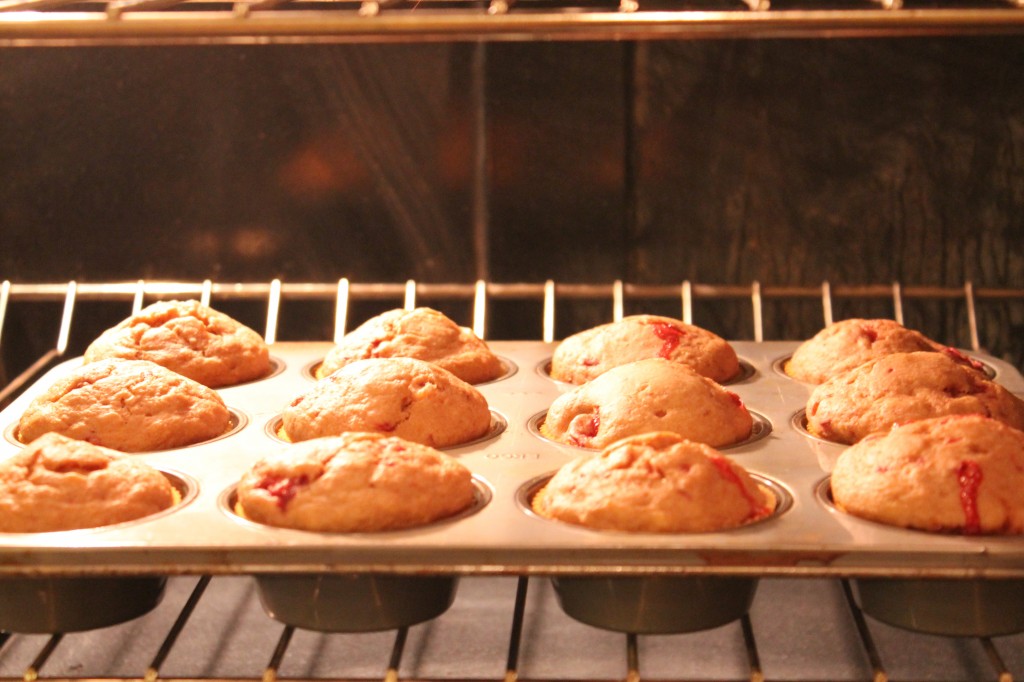 I used the supermarket recipe as inspiration and came up with Strawberry Banana Muffins. They are good, and pretty good for you – whole wheat flour, no added fats and packed with fresh fruits!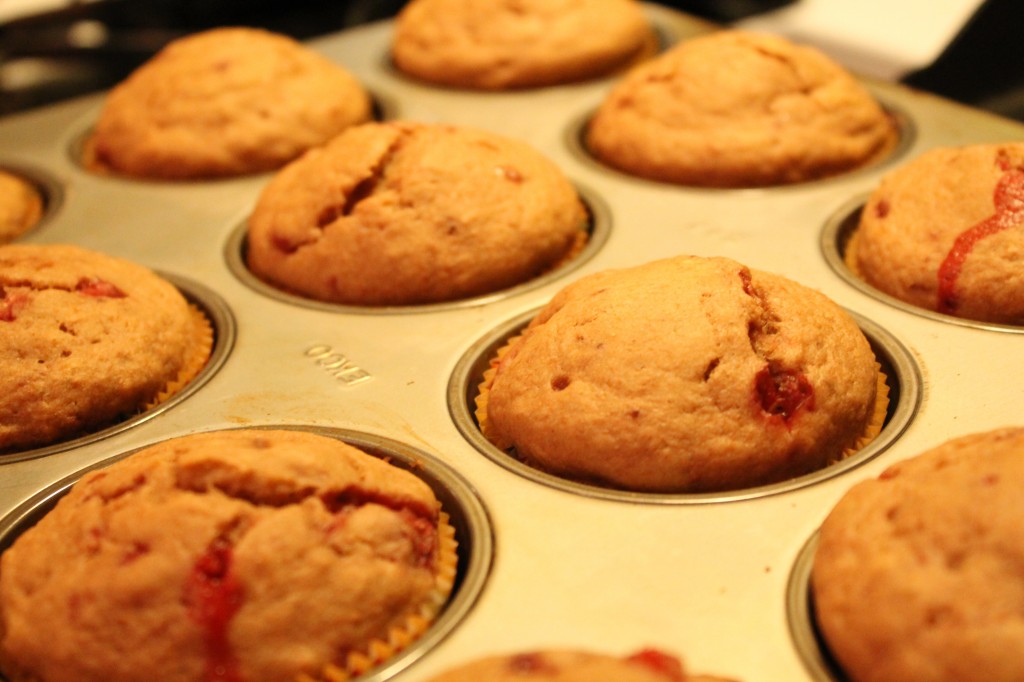 Strawberry Banana Muffins [makes 12 muffins]
1 cup whole wheat flour
1 cup all purpose flour
1/4 cup brown sugar
2 teaspoons baking powder
1/3 teaspoon baking soda
1 cup mashed bananas (about 2 large)
2 eggs
1/3 cup applesauce
1/3 cup honey
1 teaspoon vanilla extract
1 cup chopped strawberries
Preheat over to 375 degrees and line a pan with muffin cups (I used leftover cars cups. Munchkin loved it!) In a large bowl combine flours, sugar, baking powder and baking soda. In a separate bowl, mix together bananas, eggs, applesauce, honey and vanilla. Add to the dry ingredients and mix until combined. Fold in the strawberry chunks. Spoon the batter into the muffin cups until 2/3 full. Bake for 15-20 minutes or until toothpick comes out clean. Enjoy!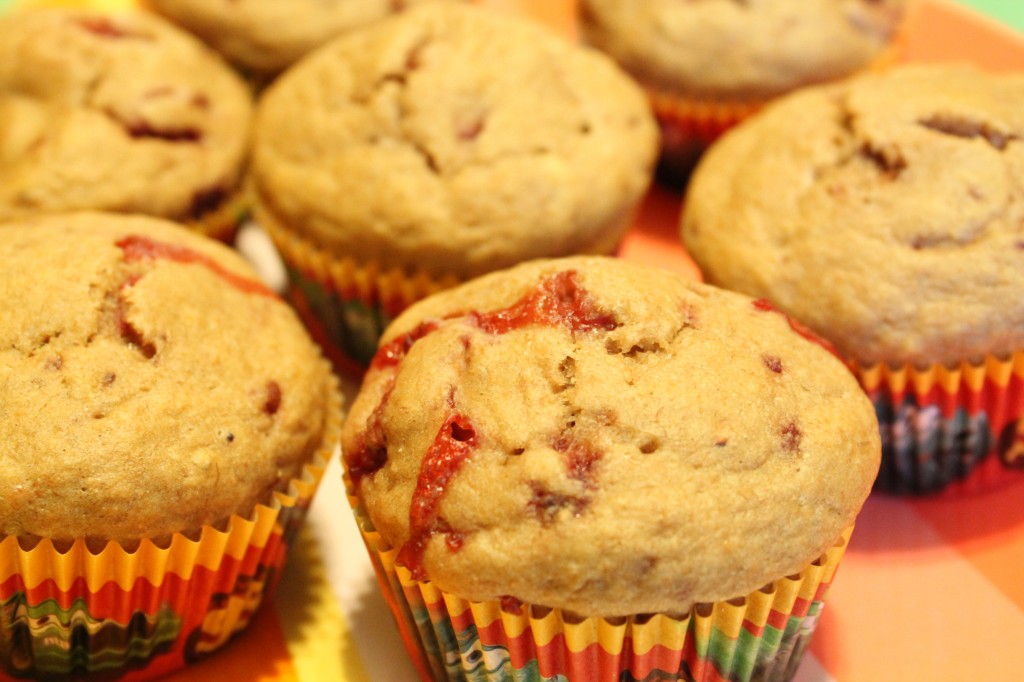 I love how the fresh berries gave the muffins a marbled look on top…it makes them that much more mouthwatering, if you ask me!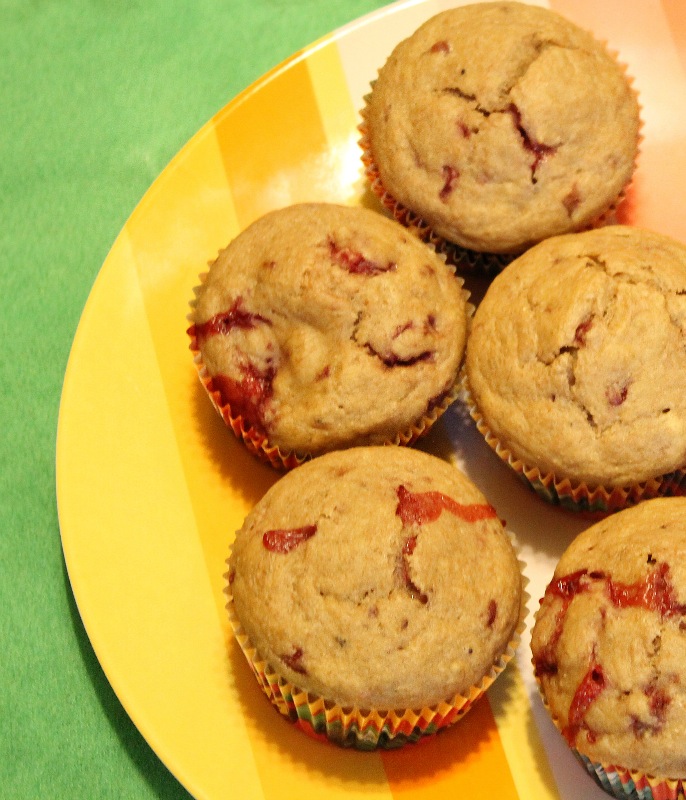 What inspires you in the kitchen? What's your favorite thing to bake?