Instead of complaining about the scorching temps around here yesterday, Munchkin and I found ways to stay cool and still have fun. You can't sit cooped up inside on the first day of summer, right?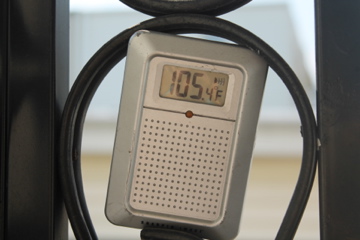 When I got home from work he changed into our bathing suits and hit the pool. Yes, it's a baby pool, but fun nonetheless!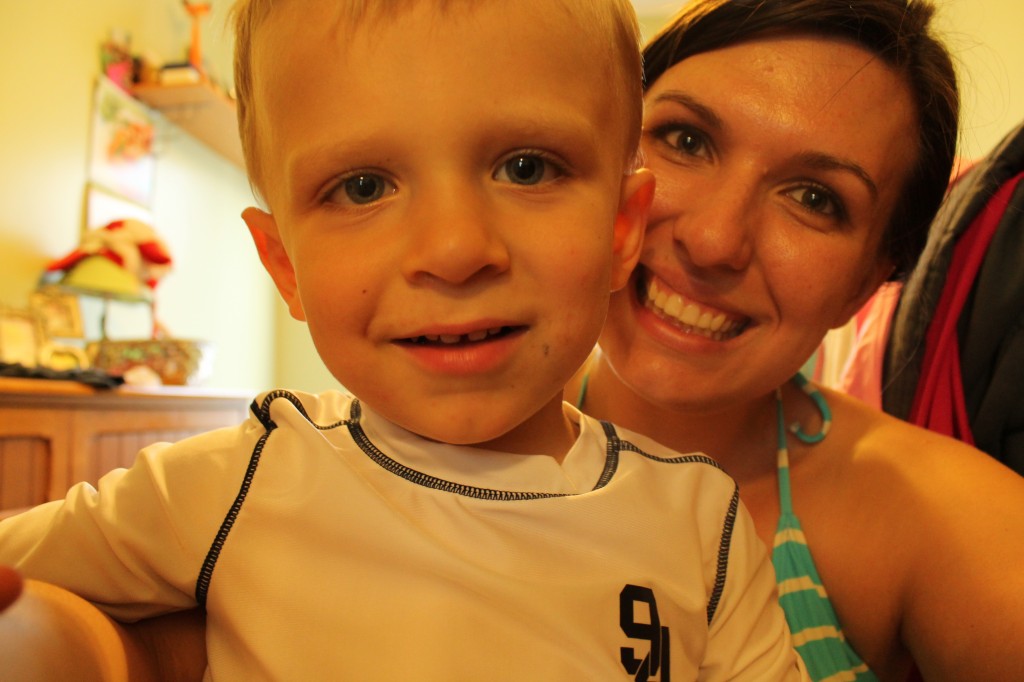 I brought out the water guns that my dad had stored away in the garage from when I was a kid and, needless to say, Munchkin was all over them! What little boy wouldn't love spraying his mom on a hot summer day.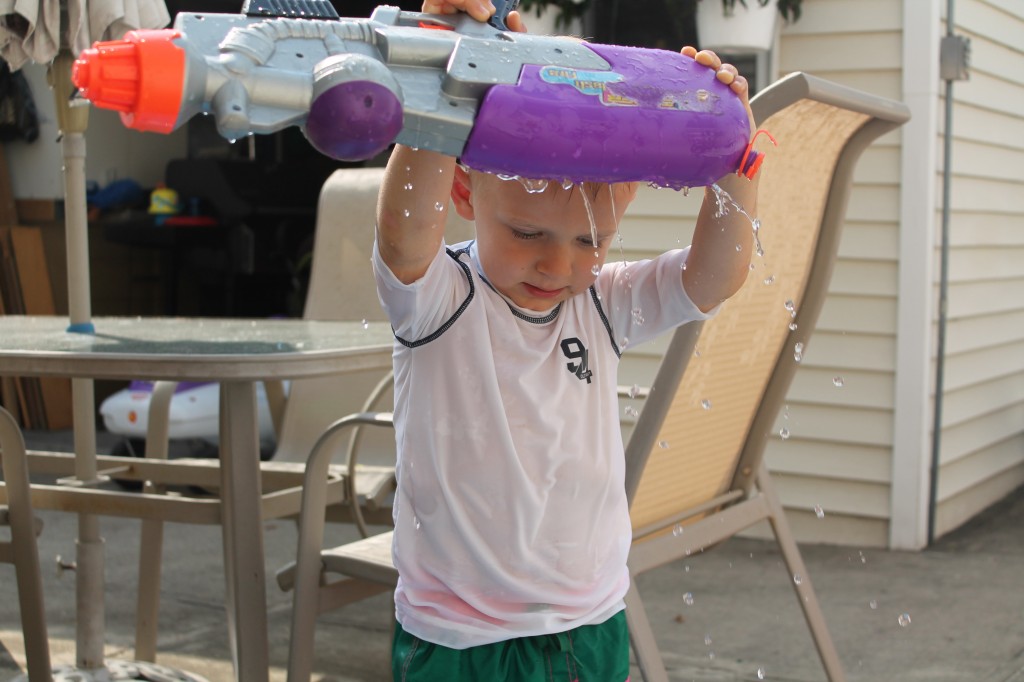 After pool time, we dried off and headed out for dinner. Tommy was in the mood for Greek, so we went to a little place in Astoria. I got a really good falafel and he had a gyro, and we split a spinach pie.
After dinner,  Munchkin and I were not ready to go home, so we took a trip to the beach. The beach that is closest to us, isn't the prettiest or cleanest, but it does the job for an evening walk on the beach.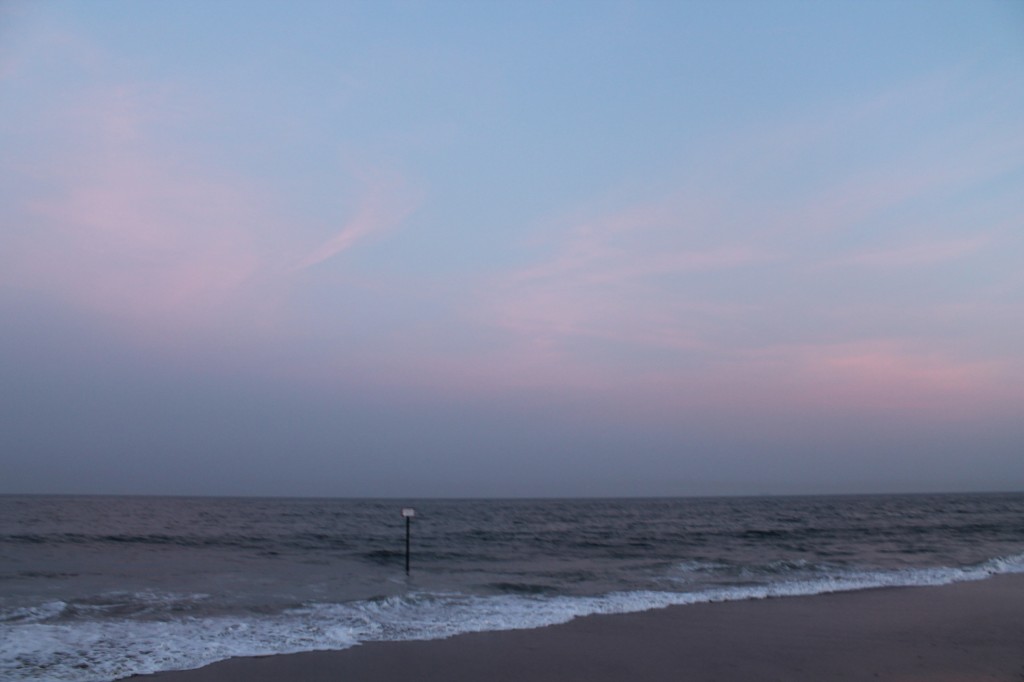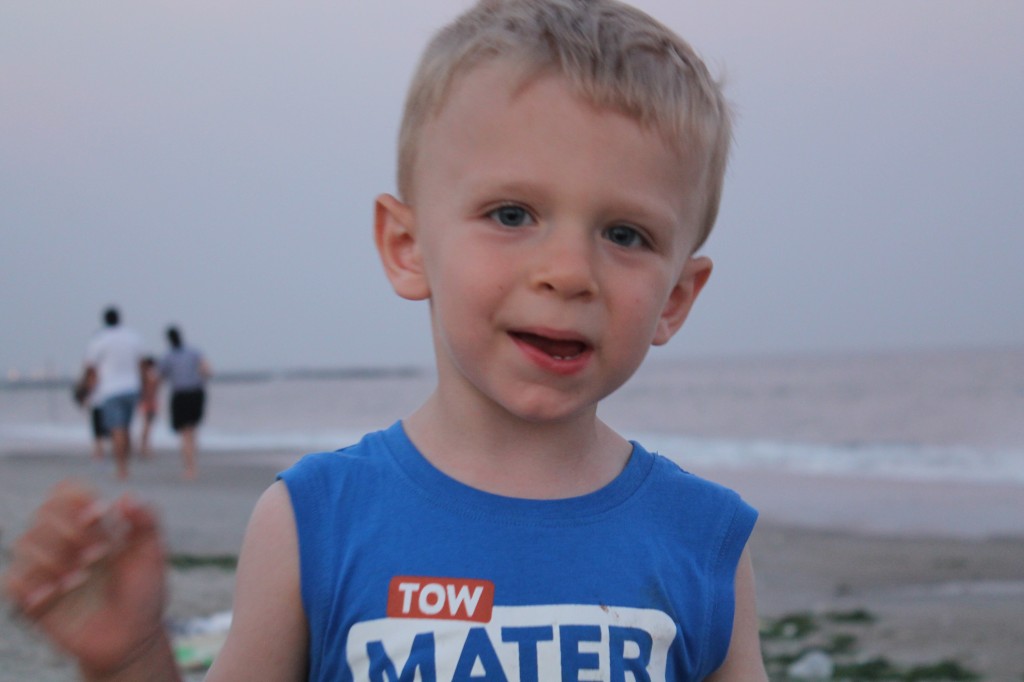 We took our shoes off and dipped out feet into the cold water, but Munchkin preferred to run away from the water instead.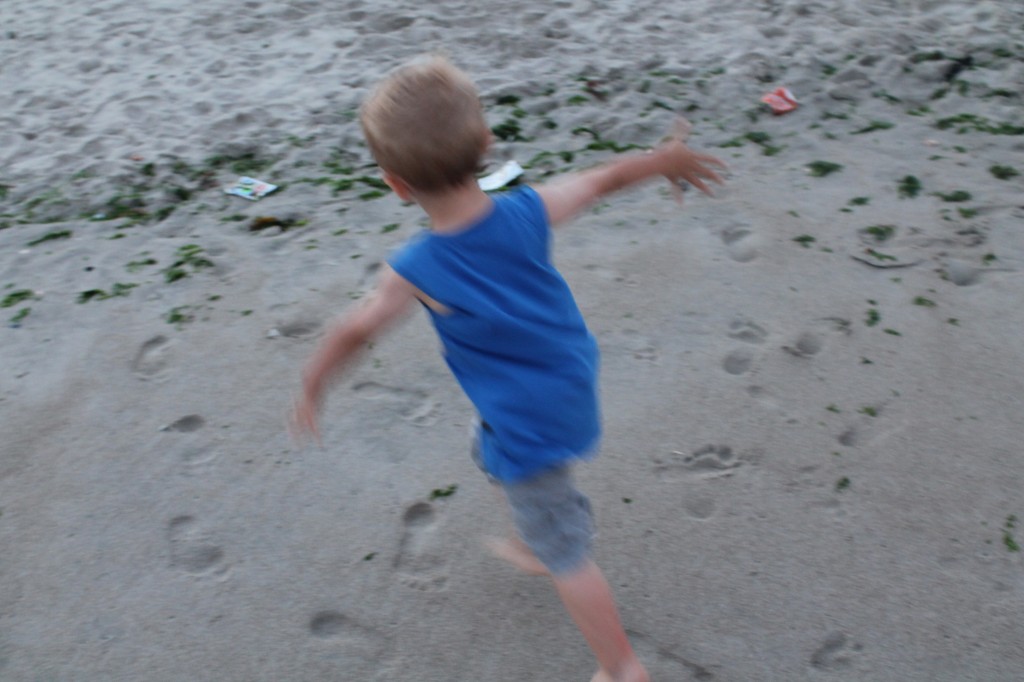 Enjoy your second day of summer and stay cool!
Did you do anything to celebrate the first day of summer?