I have to admit that my WIAW is a little lame this week. It wasn't until I went to my camera to upload my pictures that I realized I don't have all that much to share. Once the temps start rising, my appetite tends to fall. I also tend to eat less when I cook, probably because I tend to snack while cooking, which might be the case with yesterday's eats. Let's go to the photos!
Breakfast came together rather quickly because I got a little caught up in writing yesterday's post to realize that I have a half hour to shower, get dressed, eat and feed the Munchkin. Enter eggs in a basket.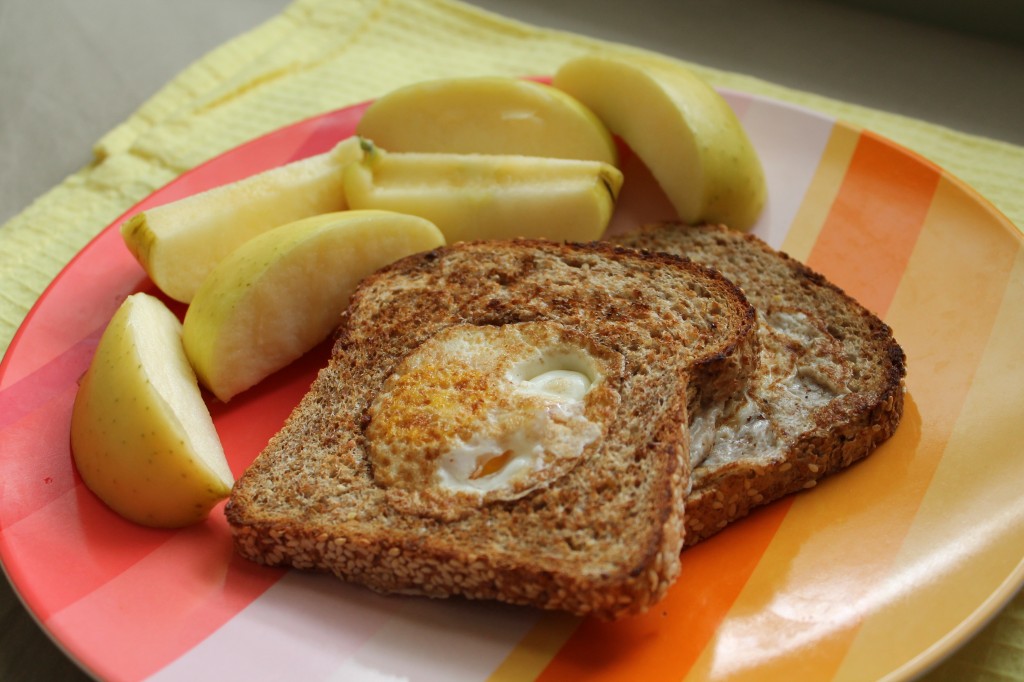 Two eggs in Sesame Ezekiel toast with a side of apple slices. Eggs in a basket is one of my fav quick and easy breakfasts. Hit the spot!
These two came to work with my for lunch, but only the granola got eaten while at work. I did end up eating the Chobani as a post run snack in the evening.  A cold Chobani always hits the spot after a sweaty workout!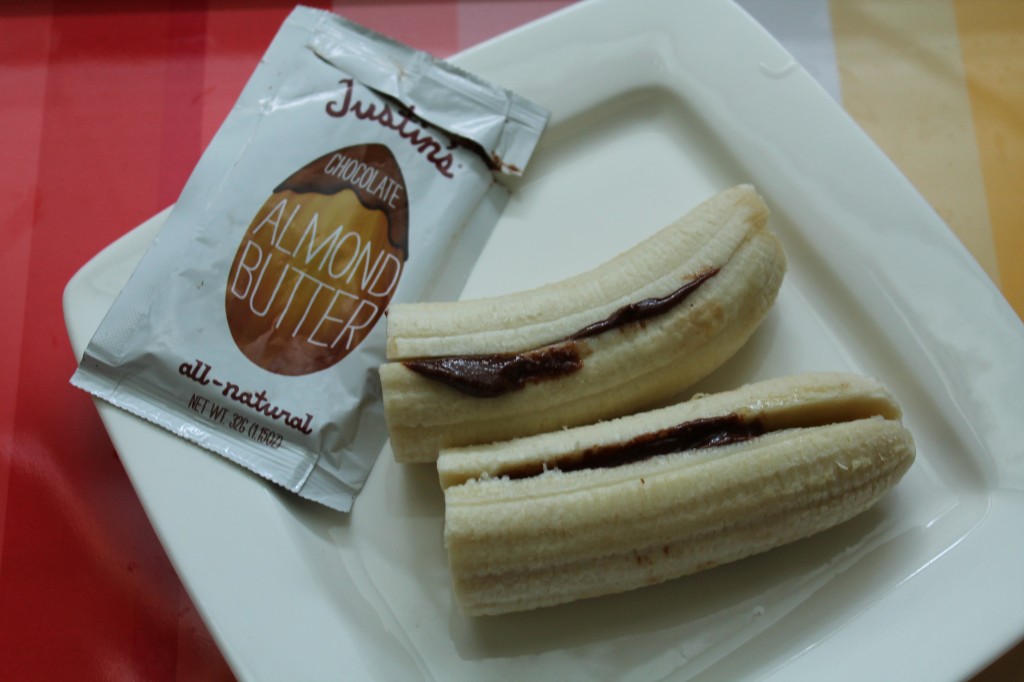 Post-work/pre-dinner snack = banana with Justin's chocolate Almond Butter. Can I take a moment to rave about how amazing the Almond Butter tastes. I have heard rumors that there is a Vanilla Almond Butter floating around Whole Foods that tastes like frosting. After eating the chocolate one today, I am itching to get my hands on the vanilla!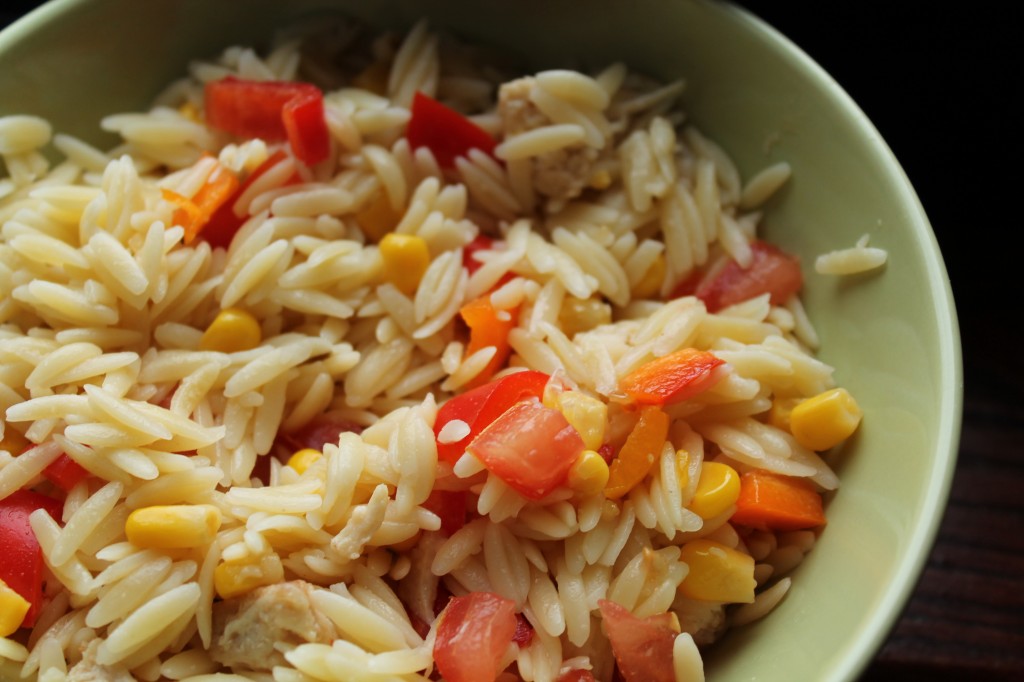 Dinner was a random but delicious. Tommy bought a box of orzo last week and had been asking me to make something that he could take for lunch and eat cold the next day. I overcooked up the orzo, added in some grilled chicken, corn, bell peppers and tomatoes and tossed with some Italian dressing. It was delish, and would've been even better had the orzo not been so chewy…the joys of cooking with a toddler!
That's all I got! Drinks went unpictured, but all I had was two cups of coffee and a fluid ton of water..how boring am I? I promise that next week's WIAW will be a bit more exciting. I need to bring some baking back into my life!
What's the best thing you ate yesterday?