A few weeks ago, I was super excited to see that Crif Dogs was on Groupon with a great deal – $7 for a Crif Dog, Tots and a drink. I swooped up two of these deals because Crif Dogs is one on my fav "fast food" places, and Tommy, Munchkin and I headed over there yesterday for dinner.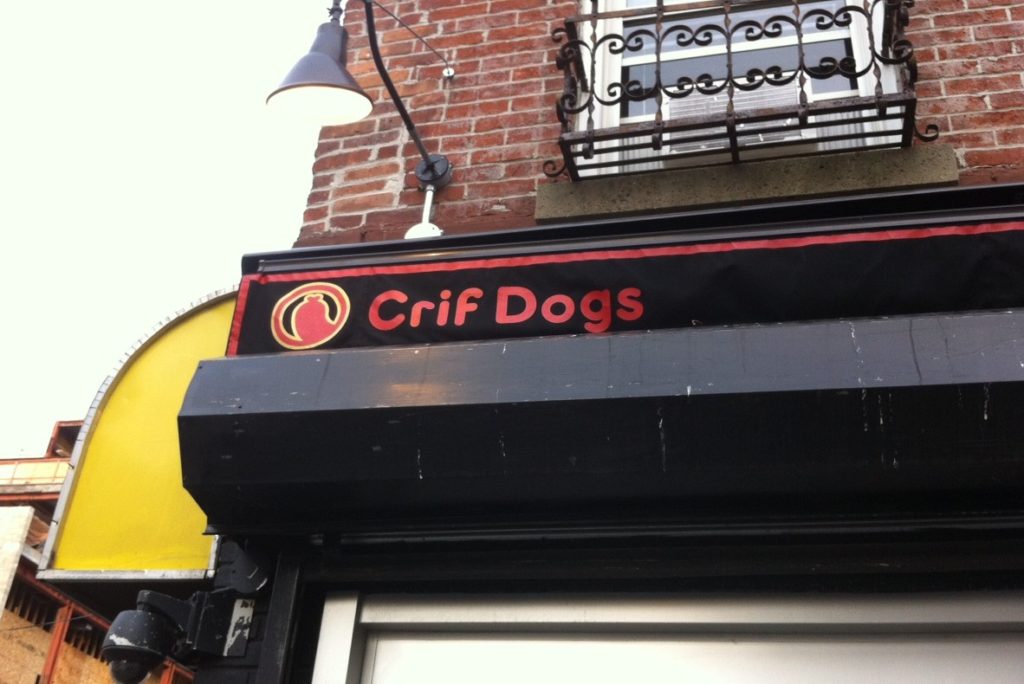 Crif Dog's menu is a mile long, and if you can't find anything you like from their combos you can create your own.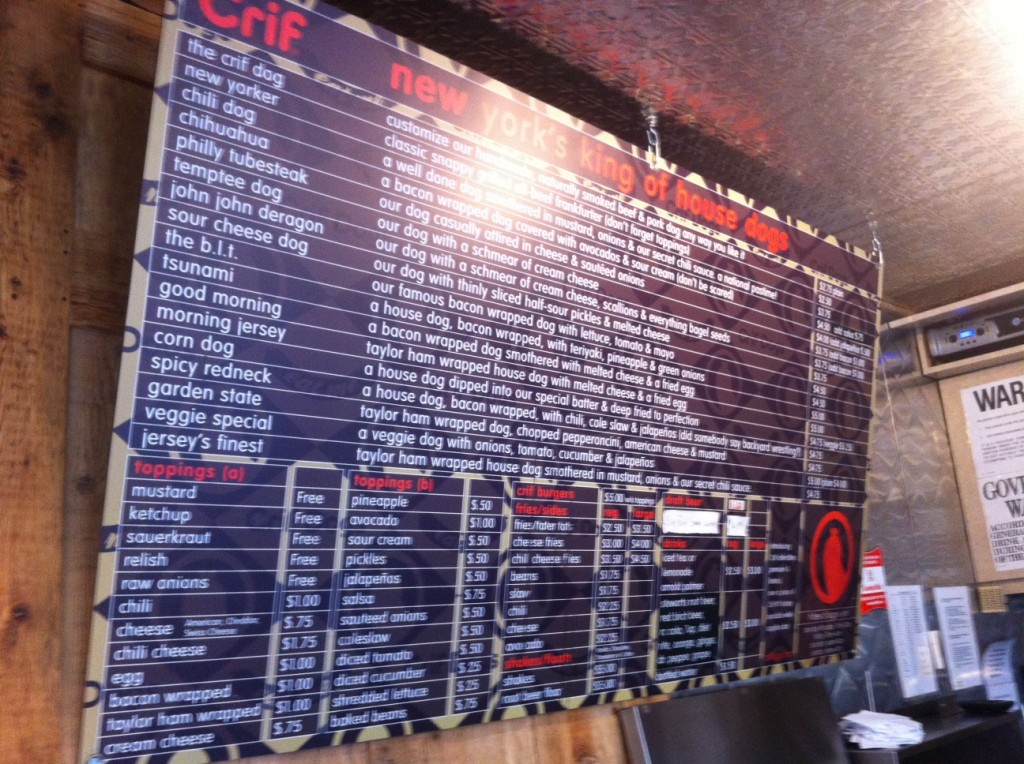 I decided on a Veggie Special which is a veggie dog topped with chopped onions, tomatoes, cucumber and jalapeno.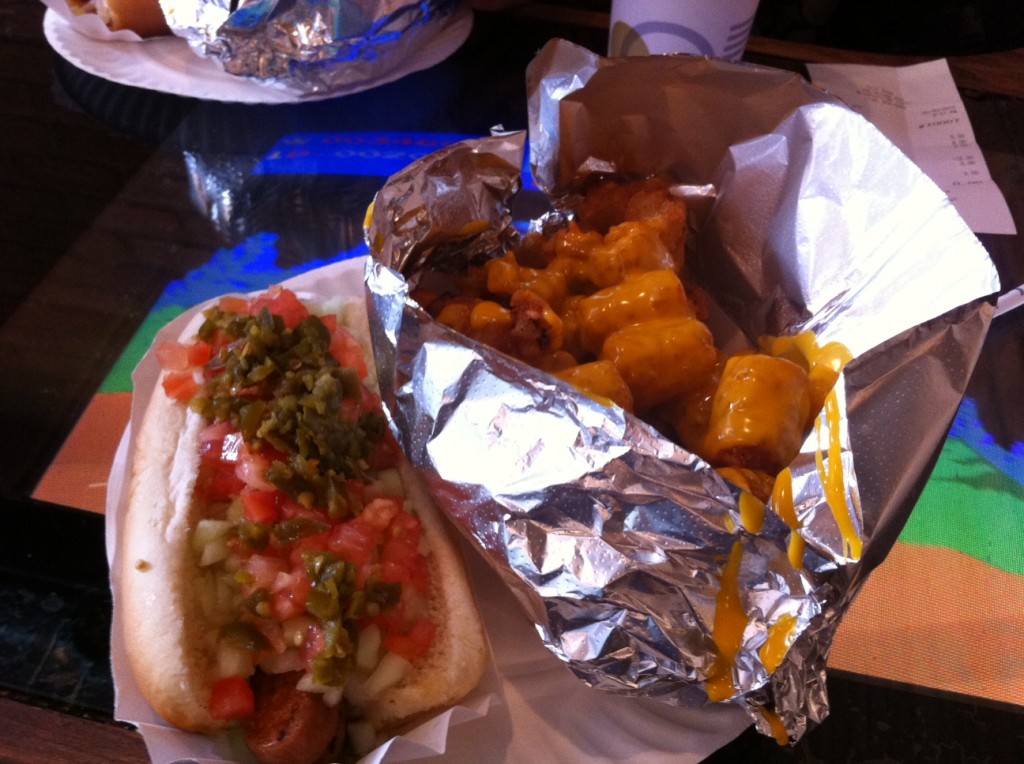 Tommy opted for a BLT which is a regular hot dog wrapped in bacon and topped with lettuce and tomatoes.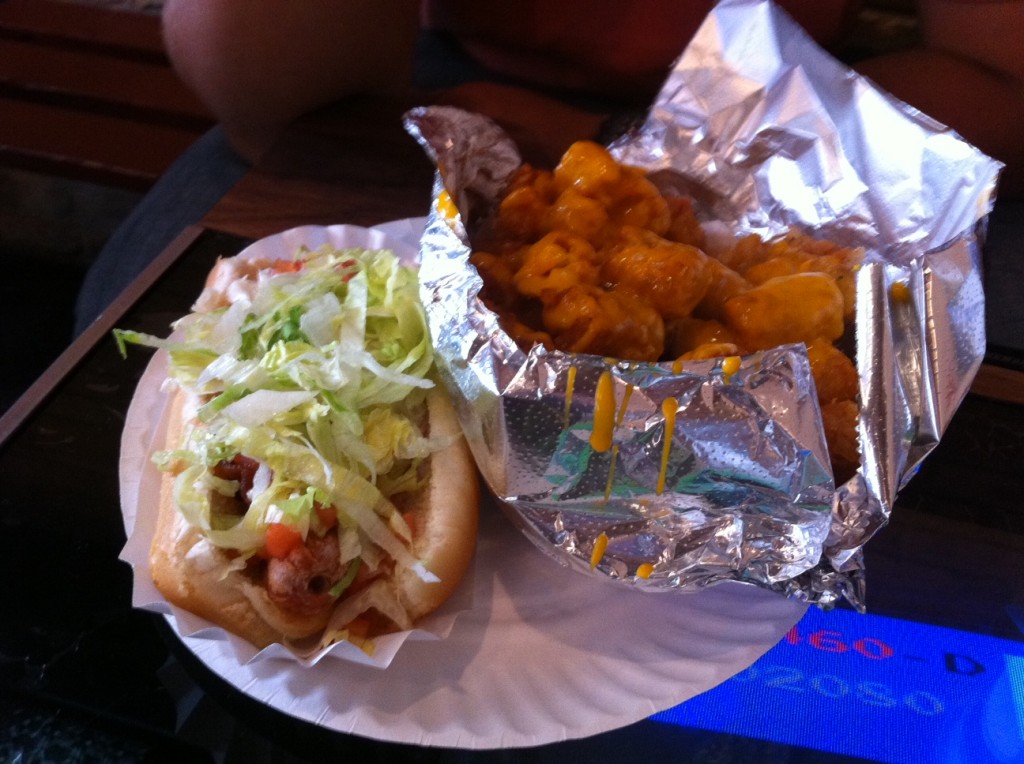 Their cheese tots are probably on of the best things I've ever eaten, no joke. Tommy and I usually share one order when we go to Crif Dogs and we ended up throwing a lot of them away since the Groupon gave us each our own side. I wanted to keep eating them, but I knew that if I overate, the run that I was planning for the evening would be replaced with laying on the couch feeling gross. Yay for making the right choice!
After I let the food settle in my belly for a bit, I changed into my favorite running crops and hit the road. My run was great! I am still following my couch to 10K program for about the first half, but once I hit the halfway point I push myself and run it through straight if I'm feeling up for it. I also find that when I run in the evening, I kick total butt, which doesn't really happen in the mornings or midday. I love watching the sun set, maybe that has something to do with it?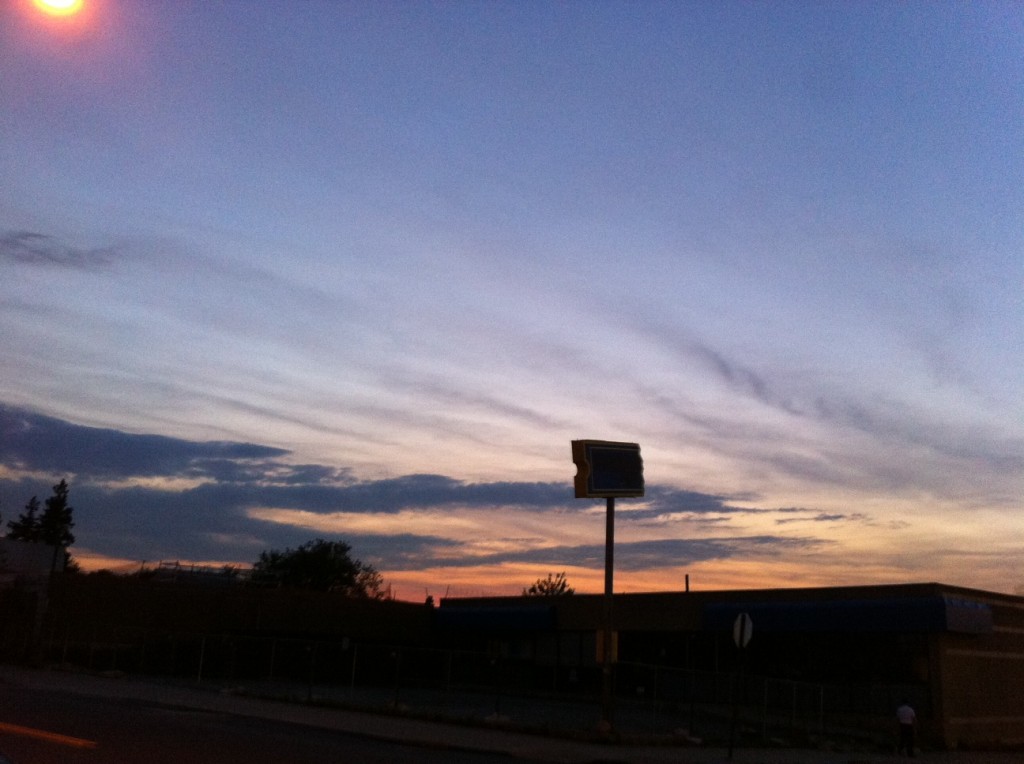 In total, I ran/walked, but mostly RAN! 2.62 miles. I ran basically through my whole neighborhood from one end to another, down the main street. Not gonna lie, I felt pretty bad-ass being able to run for 1.5 miles without having to stop or feeling like I'm going to die. I came home with a HUGE smile on my face!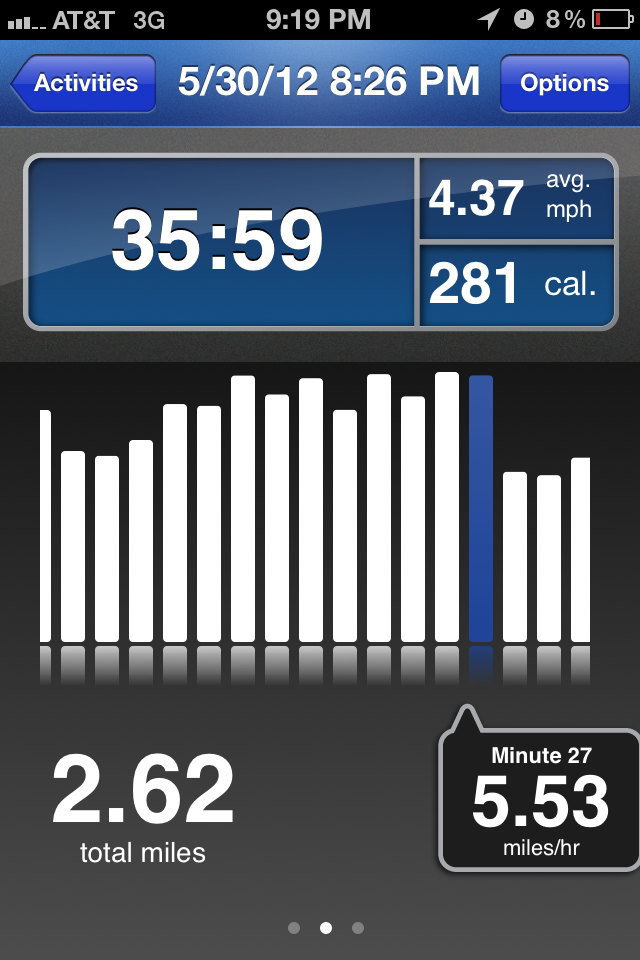 Well, it's time for me to head out to work. It really stinks having to go in on Friday, but one of the girls I work with got her wisdom teeth pulled yesterday and I need to cover for her. At least the weekend starts at 3:30!
Have a great weekend!
What's your favorite fast food? What time of day do you like to run?