Around noon yesterday, I got a phone call from Tommy asking if I wanted to go to the Yankee game becuase someone at work was giving out tickets. Even though the weather wasn't looking great, I was super excited to go. I had never been to a Yankee game before, let along a Yankee game in the brand new stadium that opened up last year.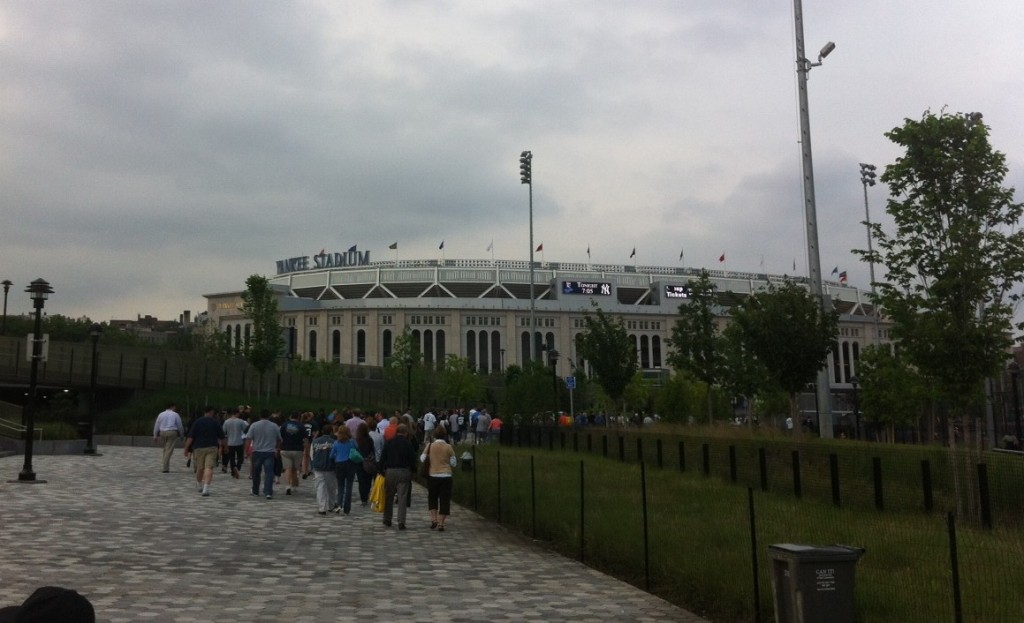 The new stadium is really nice, and I feel the Yankees did a really good job with building a new park and playground in the place of the old stadium. There's even a sweet looking track which I wouldn't mind running.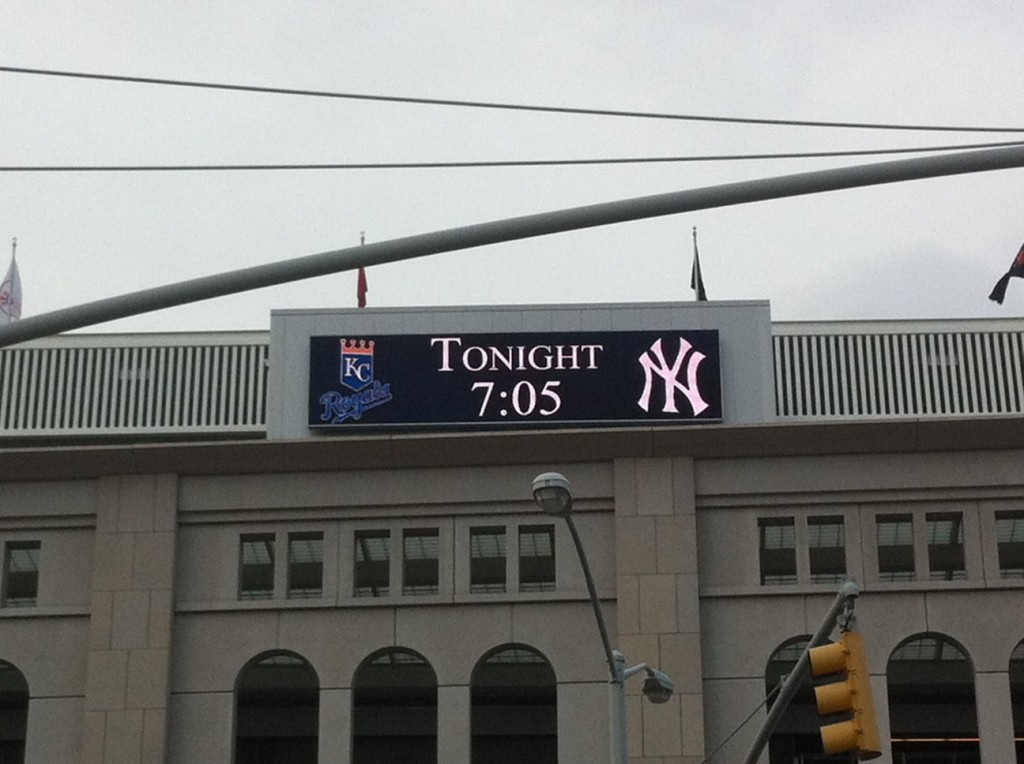 We decided to drive to the stadium and ended up getting there super early because there was no traffic. When we got to our seats, the grounds workers were still fixing the field which I thought was really cool.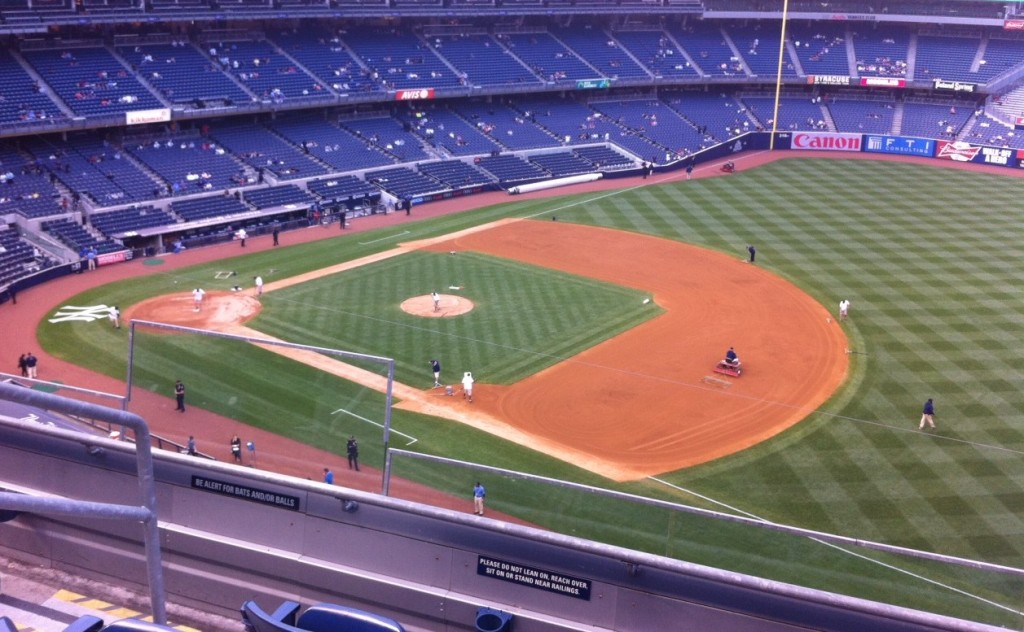 We took a walk around the stadium to get some drinks and snacks. I was surprised by all of the different food options they have now. We went the typical baseball game route with beer, I got a Blue Moon, peanuts and pretzels.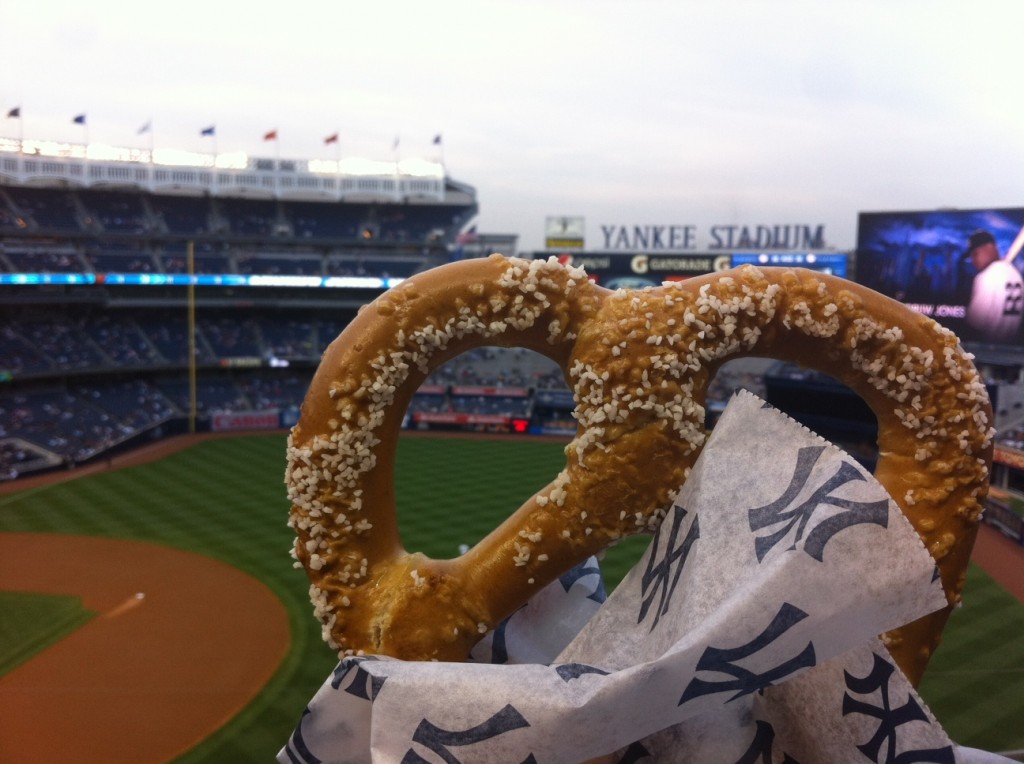 Next time we go to a game, I am getting the nachos because they looks amazing. The guy in front of us got them twice and they look like real restaurant nachos with slasa, guac, and real melted cheese.
The game was a lot fun. The Yankees were playing the Kansas City Royals and won 8-3. I am obviously their good luck charm.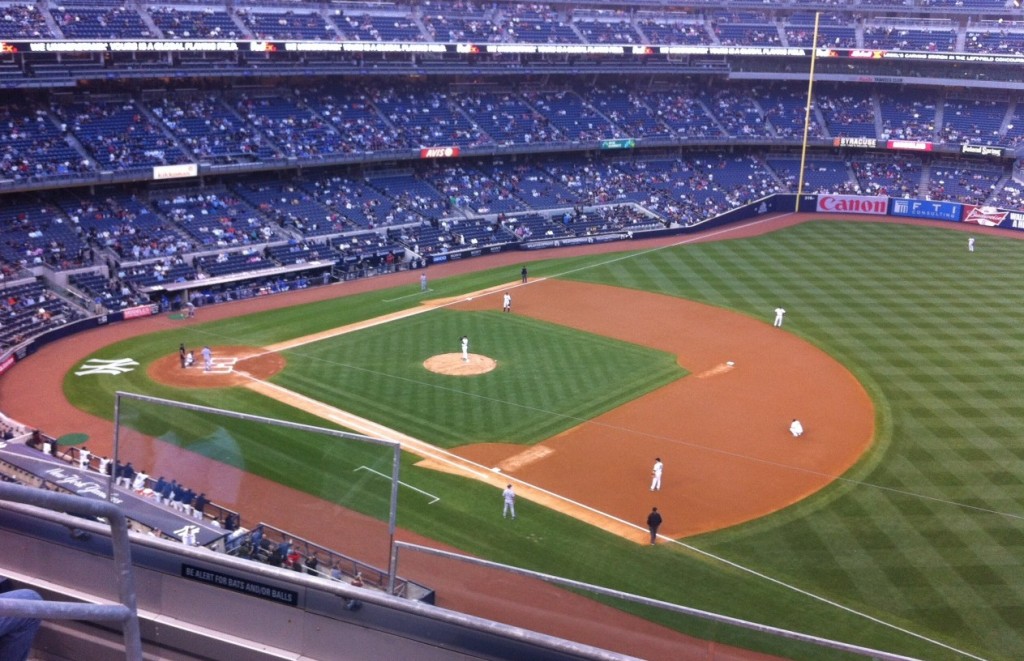 My goal going into the game was to do the wave, and we did it twice!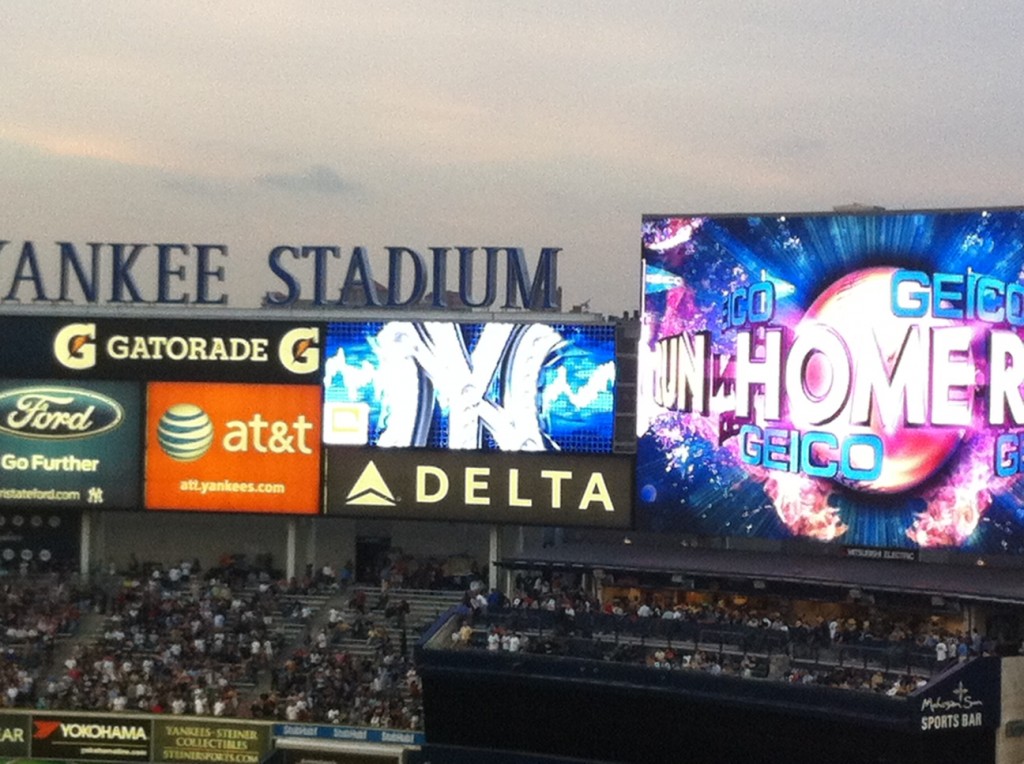 The weather held out for the whole game and we ever got to see a gorgeous purple and pink sunset.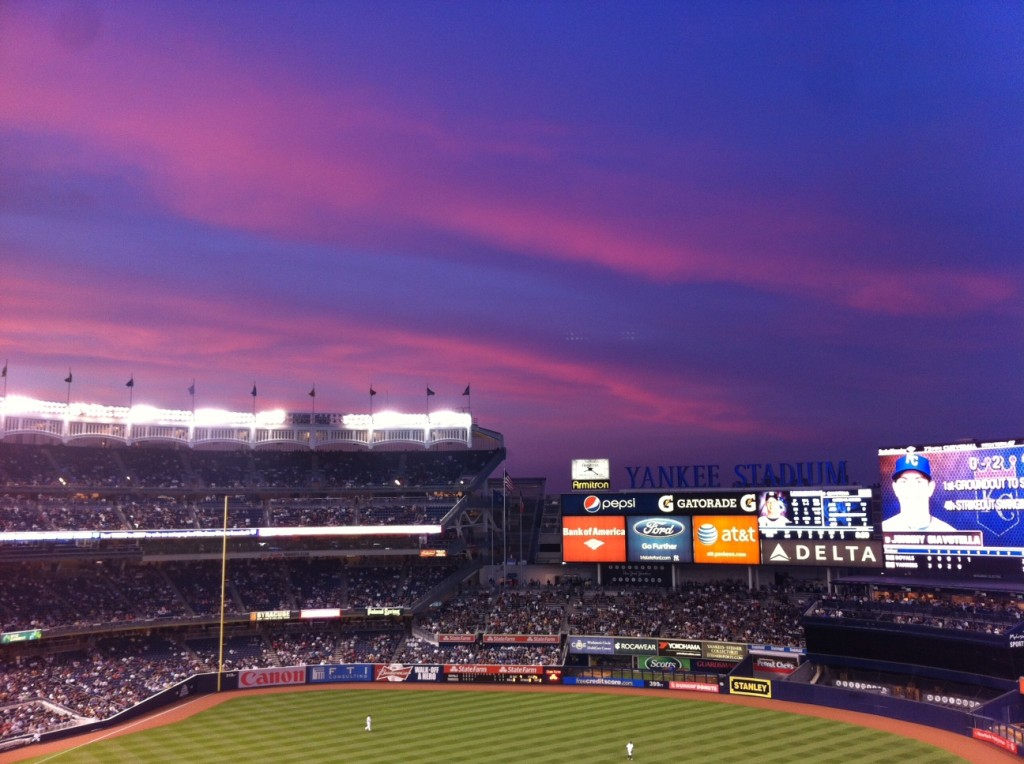 Tommy and I were also hoping to get on the Kiss Cam (We're corny I know) but they didn't have one at all! There's always next time!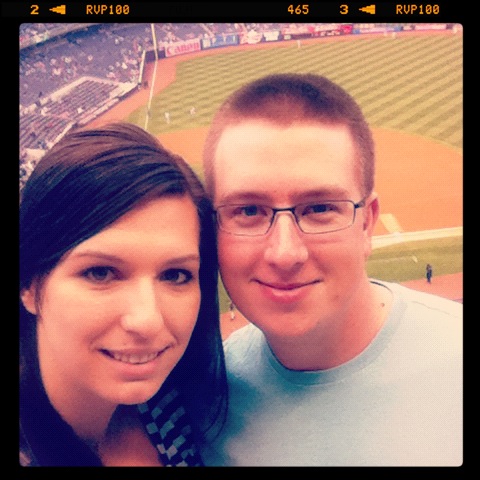 Have an awesome Thursday! Did this week fly by or what!
What's your favorite baseball team? What snacks do you get when you go to a game?