Let me start out by saying that I could not be happier that I do not have to set foot in school until late August. I still have one pesky little paper to write before I can officially scream IT'S SUMMER!! from the rafters, but I am pretty much there. A paper is nothing compared to the stress that a closed book final, which is responsible for your WHOLE GRADE, brings. Law school is a special kind of hell my friends. I don't wish it upon anyone!
Mooving on the bigger and better things, it's Wednesday and time to show off my eats. I apologize in advance for the lack of excitement in this weeks WIAW, but my stomach was in knots for most of the day because of the test, but I think I still had some share-worthy items.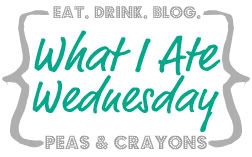 Since I took the day off from work yesterday, I was able to make something a bit yummier for the breaking of the fast. Super simple French Toast – two eggs, splash of coconut milk and some cinnamon. Dip your toast, griddle it up and dig in!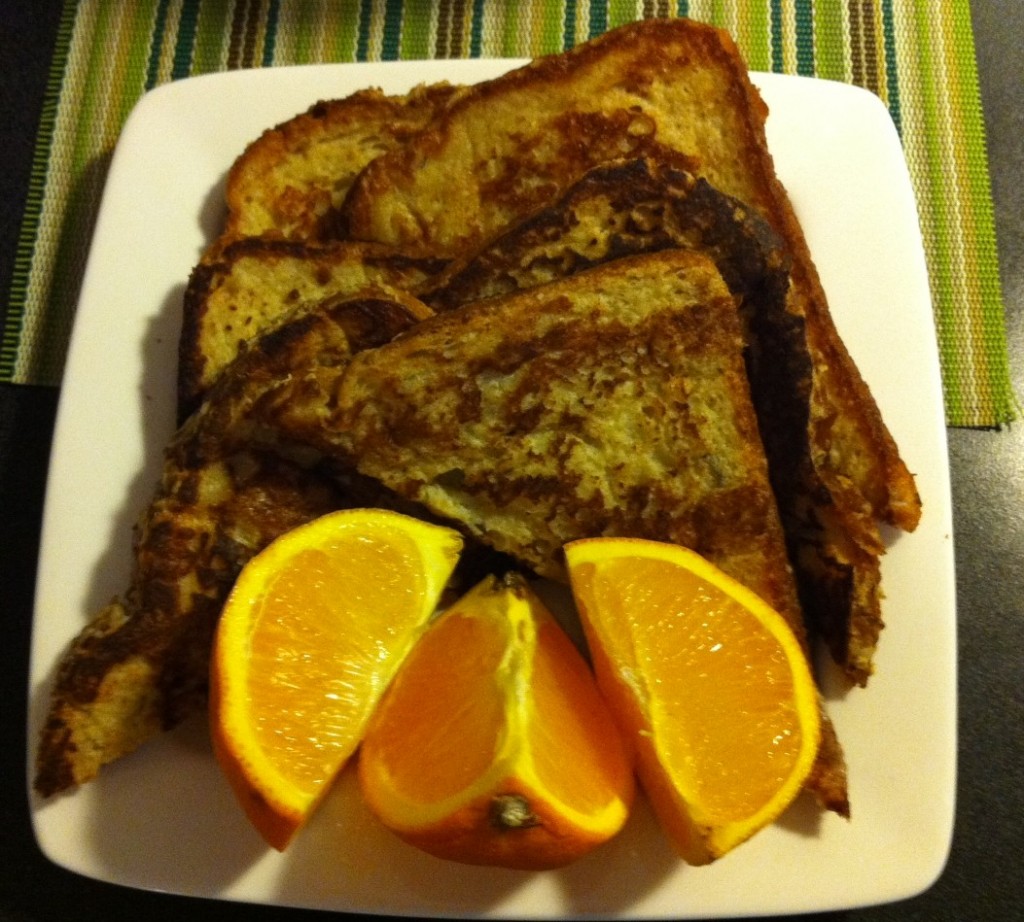 After breakfast I made myself another cup of joe and did some last minute reviewing.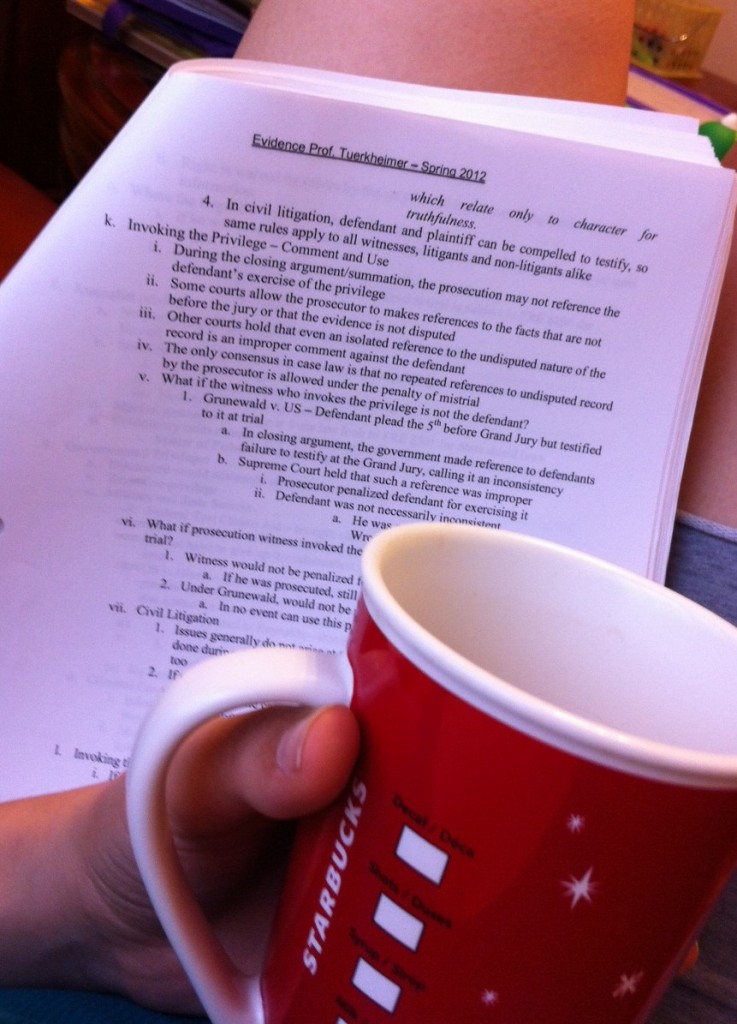 It was around 2PM when I finally decided that I needed to eat something for lunch. I really wasn't in the mood for anything at all (thanks, nerves!) but I made myself a salad – spring mix, yellow peppers, cherry tomatoes and radishes topped with some Newman's Own Pineapple Salsa. Of course when I opened the fridge to put the salsa back I saw eggs and automatically had an egg craving…so I gave in. Two eggs, over easy, over my salad with a bit more salsa.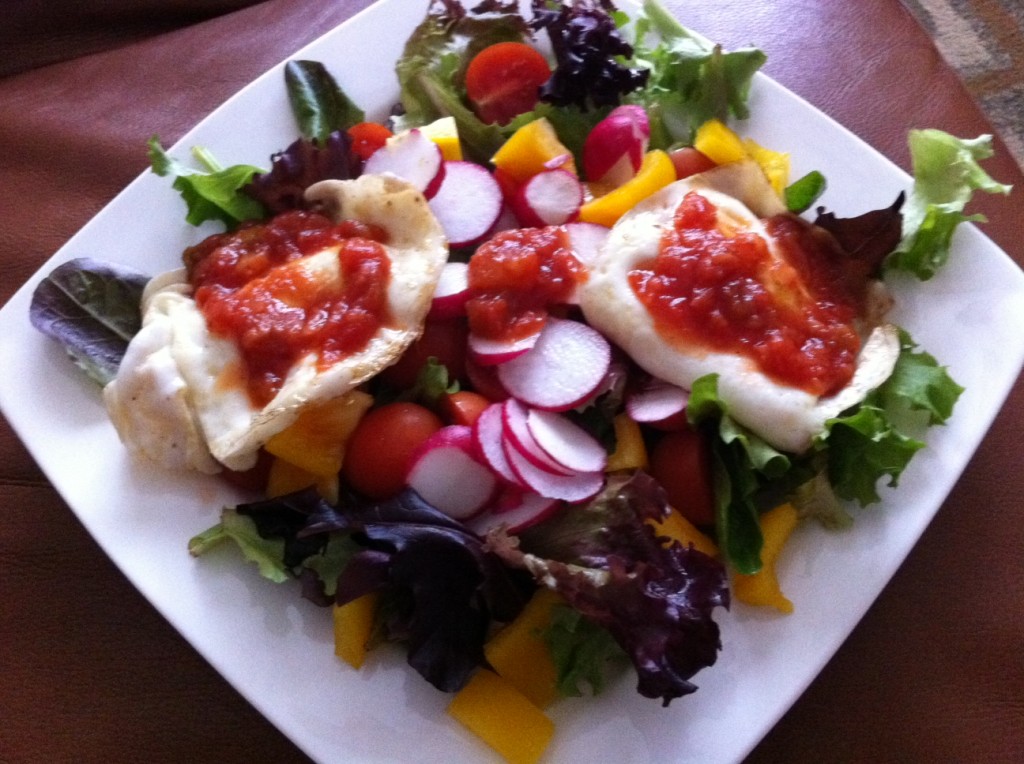 I gotta say when the yolks broke and mixed with the salsa, it was nothing short of amazing. Egg topped salads are now added to my list of delicious lunches!
Soon after lunch, the realization that I had a final to take in a few short hours started to set in, so I stress ate some Reese's Pieces. They were left over from Easter, so I did a public service by eating them. Can't let candy go on expiring in this house!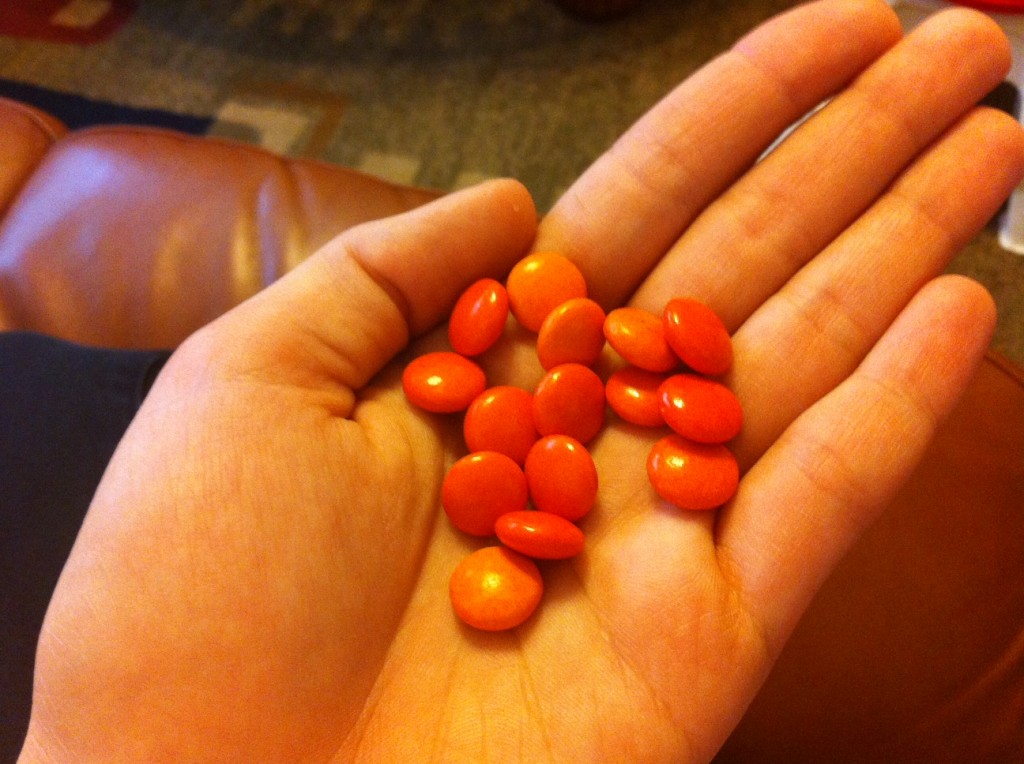 I packed some snacks to take with me for the test because over four hours with no food = no bueno.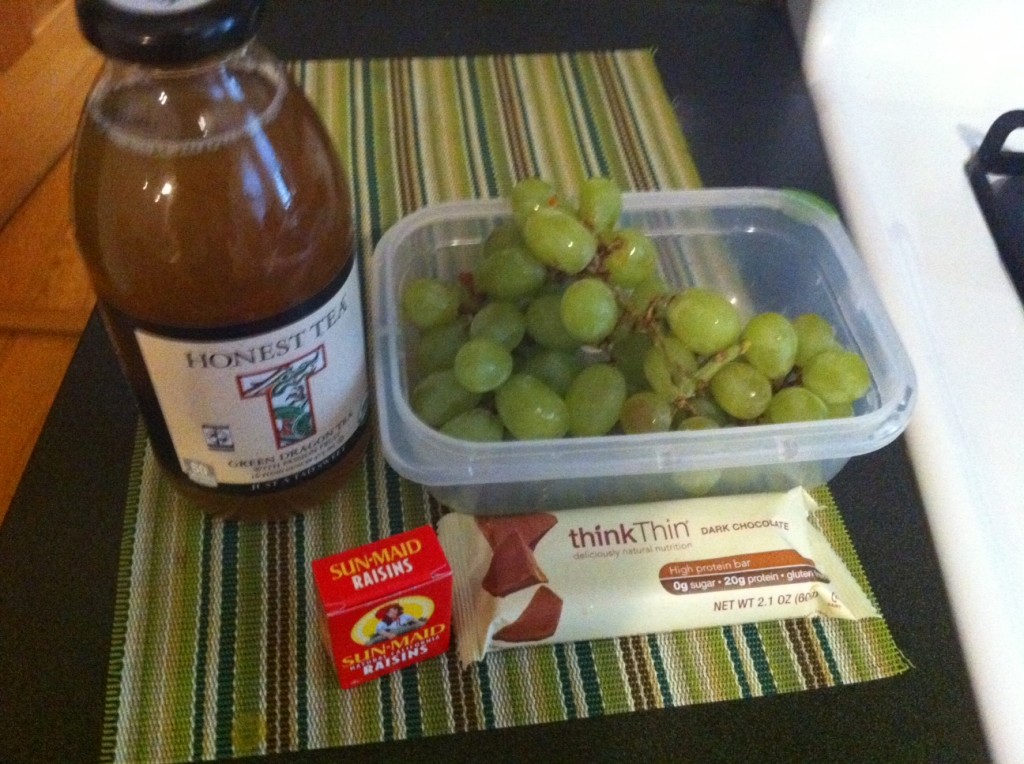 All that got eaten was the grapes, but it's better to pack extra than go hungry. Amiright?
On my way to school, I had a lovely meltdown which added to the stress of the day. For my final we were allowed to bring in a little book of the Federal Rules of Evidence, which is basically what we were tested on. As soon as I stepped onto the subway I realized that I knew exactly where my book was..at home, on the floor, next to the couch, a good 20 minutes away from where I was. Good place for it right? So basically I looked like a crazy on the train, crying and trying to call Tommy to devise a plan to get back home, get the book and get back in time for the final. Luckily, I called a friend of mine and he had picked up an extra copy which he so kindly offered to give me. Crisis averted. I am also looking for a good egg-free cupcakes recipe to repay my life long debt to him.
So to calm the heck down, Tommy met me at Starbucks by my school and I sipped on a grande iced coffee while trying to make myself stop shaking. Not a great way to go into a test, but what can you do.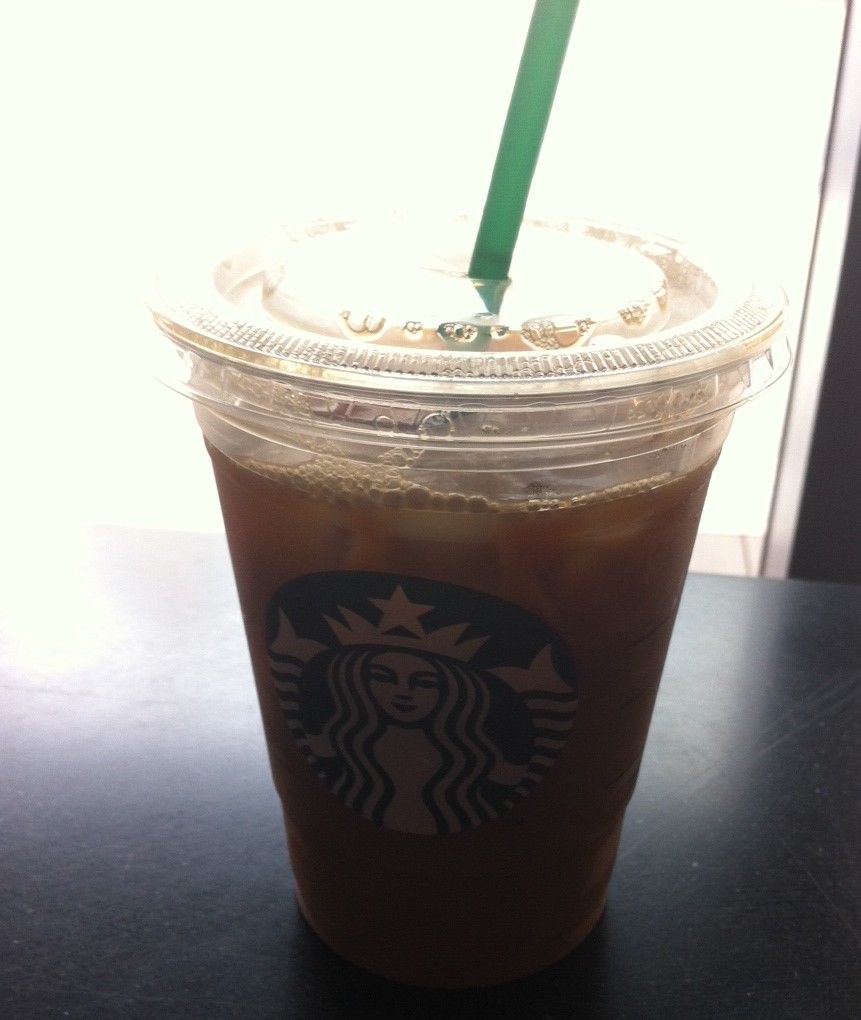 And thus concludes my stressful day of eats. Now that school is doneee I am planning on spending extra time in the kitchen. I promise my WIAW will be more exciting next week!
Have a great Wednesday!
What's the best thing you ate today? What caused your last meltdown?