We had a busy Easter weekend around these parts. Luckily I have the day off from work to relax and enjoy the day with Munchkin.
On Friday, we did our traditional egg painting. Every year on Good Friday for a looong time now (since high school), we all go to my friend Paul's house (Munchkin's godfather) and paint Easter eggs. His parents have egg painting tools from Poland which you can use to make really intricately decorated eggs. Sadly I lack the skill to make such eggs, but its still a good time.
I was in charge of setting up the egg painting supplies this year, so it wasn't done all pretty like last year. I also messed up some of the colors and we ended up with two blues instead of a purple, but we improvised pretty well.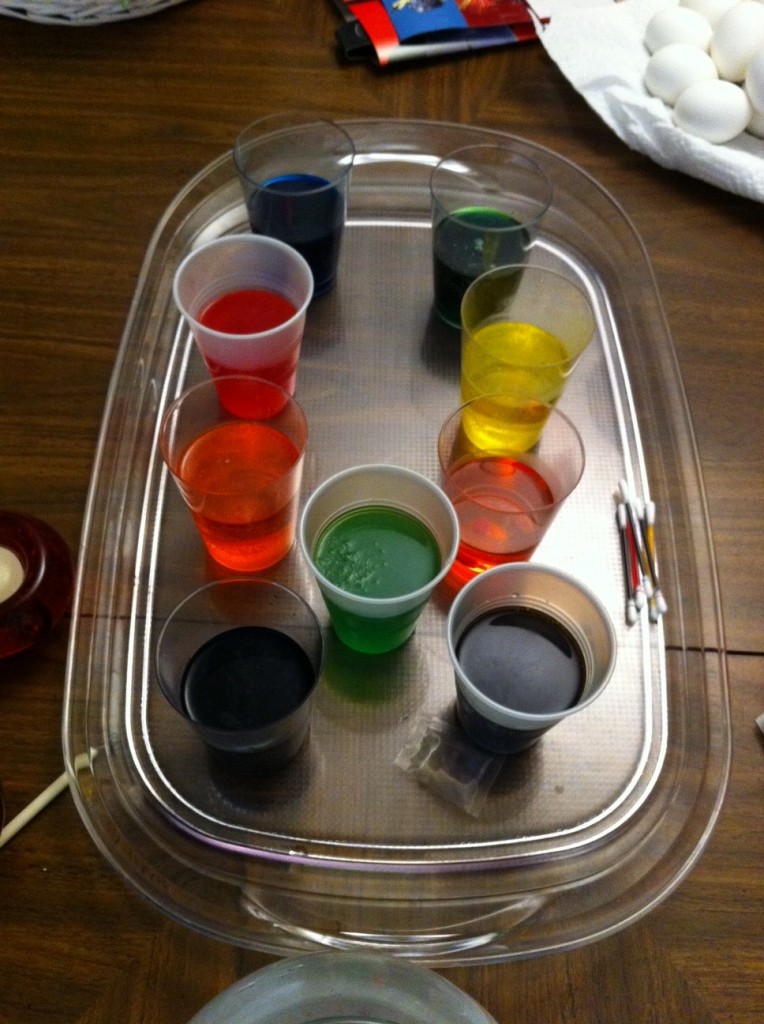 It was the first year that Munchkin actually participated in the egg painting, and his hands were blue and green for two days because of it.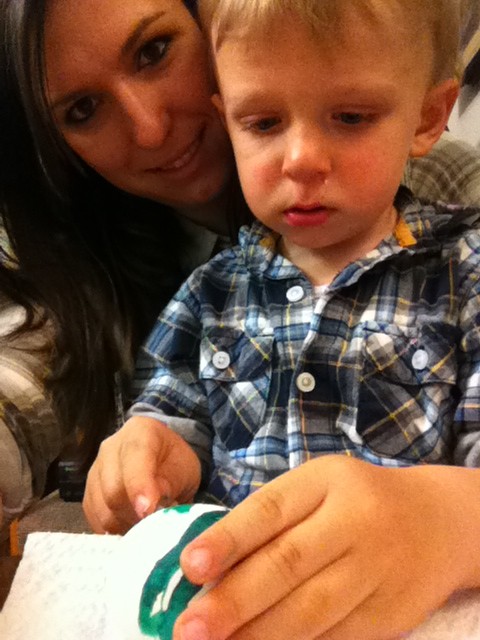 All in all, I think we did a pretty good job and got some good looking eggs. Munchkin even got his traditional Eater, not Easter, egg from Paul.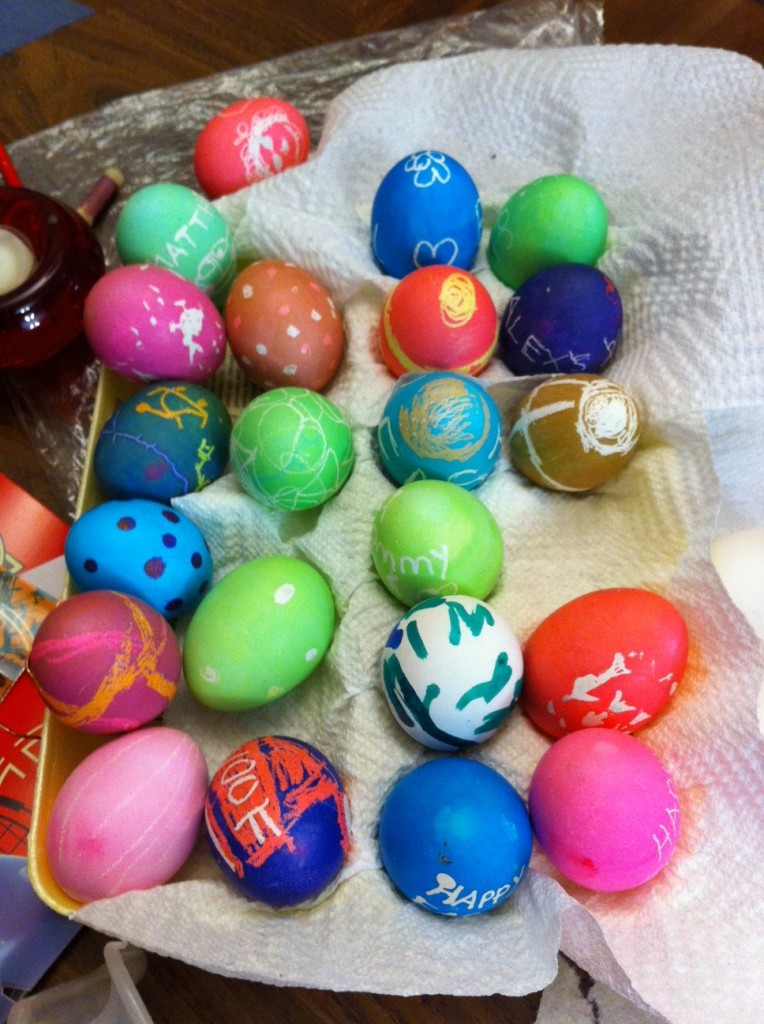 On Saturday, Tommy, Munchkin and I packed up our traditional Easter baskets and headed out to church to have them blessed. Blessing your Easter basket it a Polish traditional and you eat all of your blessed food for breakfast on Easter Sunday.
Dinner was up to me on Satruday, so I decided to make something Eastery. I was looking at Easter things on Pinterest when I stumbled upon this recipe for Mushroom Wild Rice Frittata from Eating Well.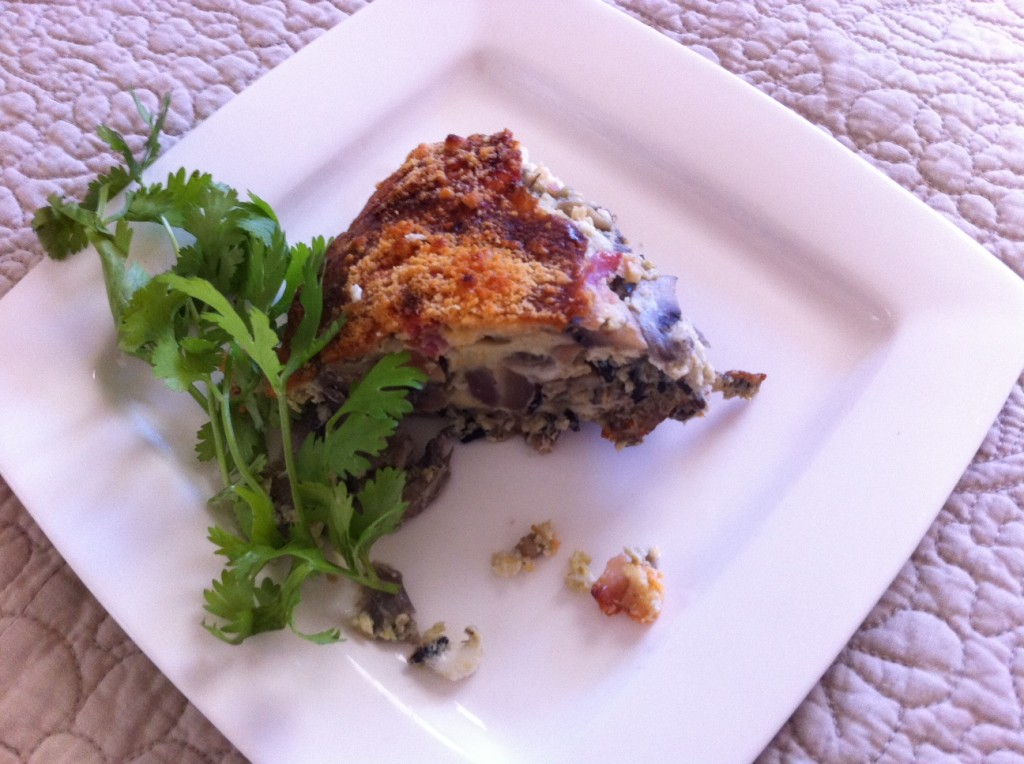 Mushroom Wild Rice Frittata
1/2 cup wild rice (dry) and 2 cups water to cook it in
5 large eggs
2 large egg whites
1/2 teaspoon salt
1/2 teaspoon freshly ground pepper
2 teaspoons extra-virgin olive oil
1 cup chopped red onion
1 tablespoon rosemary
1 pound mixed mushrooms
1/2 cup finely shredded Parmesan cheese
6 thin slices prosciutto, chopped
To prepare wild rice: Combine water, rice and salt in a saucepan and bring to a boil. Cover, reduce heat to maintain a simmer and cook until the rice is tender with a slight bite, 40 to 50 minutes. Drain; you'll have about 1 1/2 cups cooked rice.
To prepare frittata: About 30 minutes after you start cooking the rice, beat eggs and egg whites in a large bowl with salt and pepper. Position rack in upper third of oven; preheat broiler. Heat oil in a skillet, over medium heat. Add onion and salt and pepper; cook, stirring, until softened, about 3 minutes. Stir in rosemary, then add mushrooms and cook, stirring frequently, until they release their liquid and the pan is dry, 6 to 8 minutes. Reduce heat to medium-low; stir in the rice.
Transfer the mushroom, onion and rice mixture into a Pyrex dish. Pour the reserved egg mixture evenly over the rice and vegetables. Partially cover and cook until set around the edges, about 5 minutes. Sprinkle with Parmesan and prosciutto. Place the pan under broiler and broil until the eggs are set and the top is nicely browned, about 2 minutes. Let stand for 5 minutes before serving.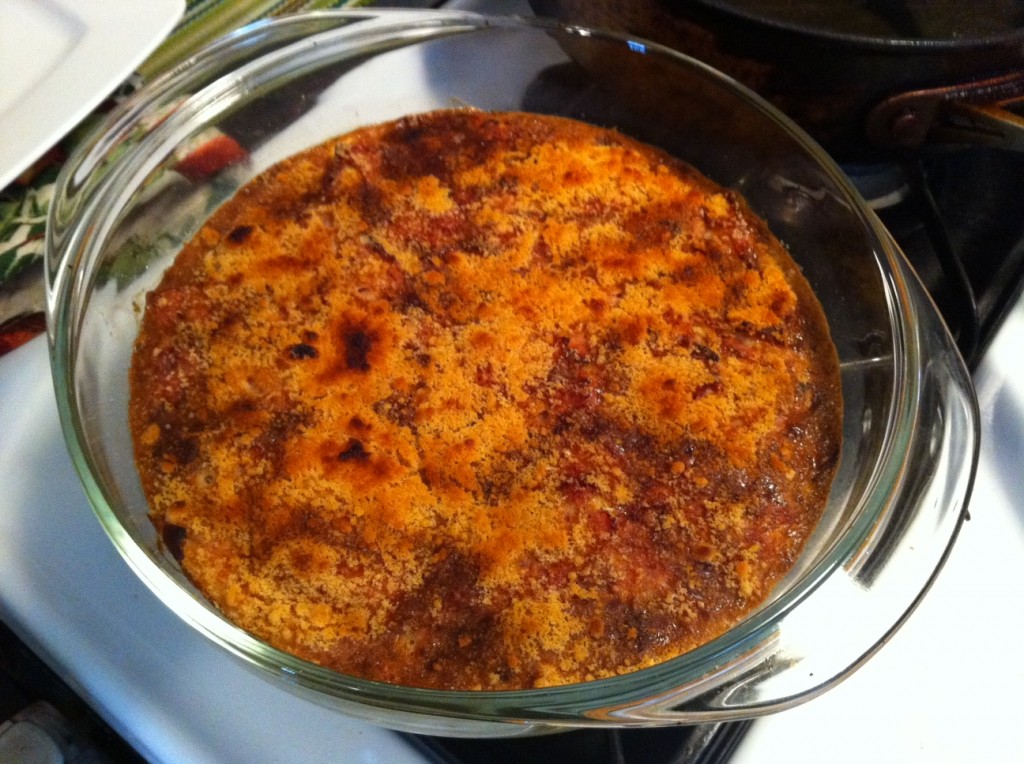 I also baked a Hummingbird Bundt Cake to bring to my aunt's house for Easter dinner. Recipe will follow soon because this was so good!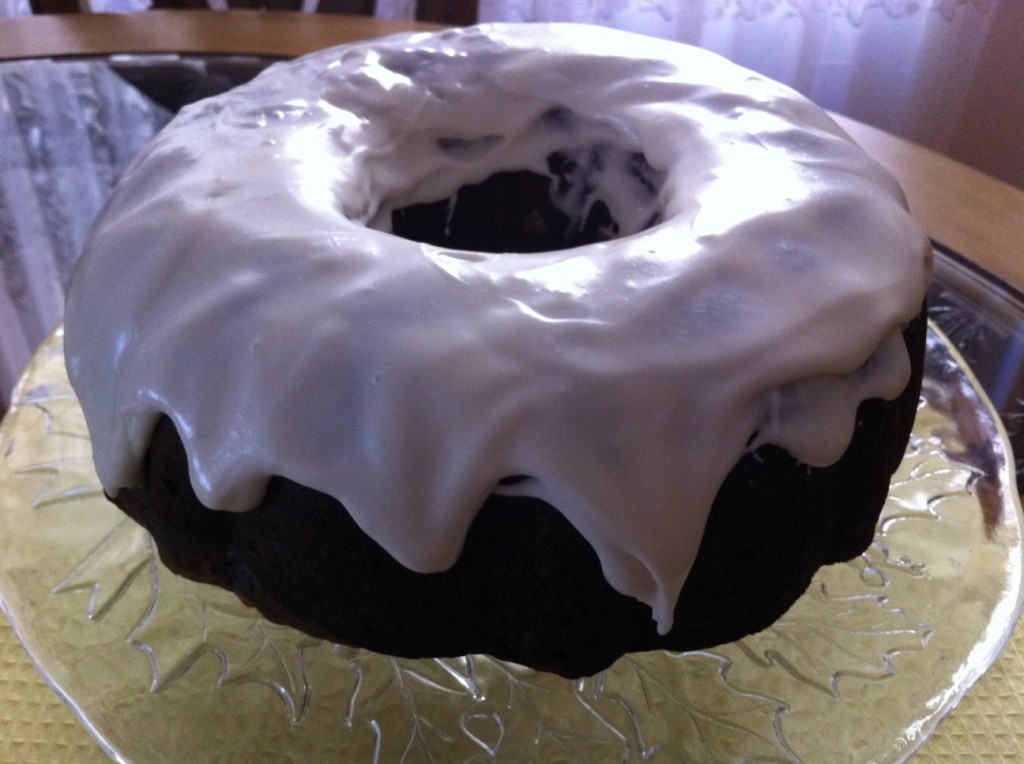 We spent Easter with family at my aunt's house. There was a lot of good food and desserts. I definitely overate, but it was all sooo good.
Munchkin also got super spoiled as usual.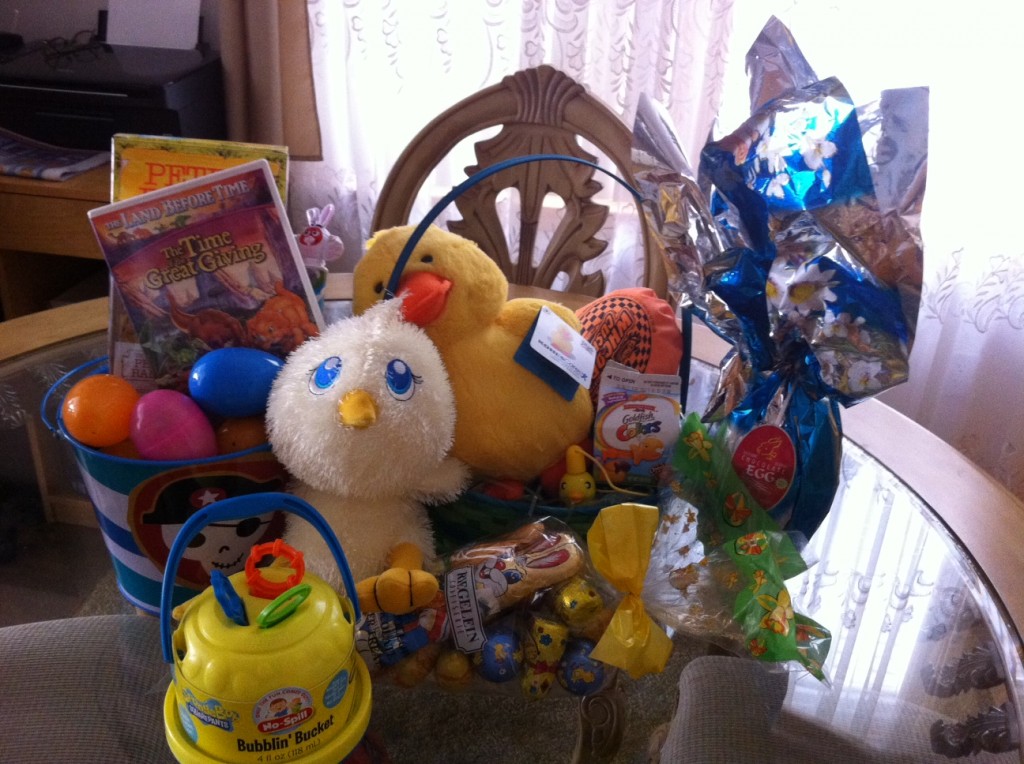 Those are his various Easter baskets and treats that he got. Needless to say, he was on quite the sugar high yesterday.
Now we are off to have some breakfast and head outdoors to enjoy the weather. It supposed to hit almost 70 degrees today!
How was your Easter/Passover weekend? What are your holiday traditions?