Sometimes things in life just fall together perfectly, and this weekend was one of those times. From Friday to Sunday I had nothing but a ton of fun. It leaves me looking forward to how awesome this summer is going to be, once I get passed those icky finals standing in my way.
Friday started out with a great workout, a great sale at J Crew (50% + 30% off!) and a great dinner, which I will save for a post coming up soon.
Saturday consisted of grocery shopping, sandbox buying and BBQing in the evening with great company. We had our first official BBQ of the season, complete with homemade veggie burger. Great friends+great food = perfection. Tommy also surprised me with a food processor! I have been wanting one of these babies for a long, long time. He told me that we needed to stop at Best Buy because he wanted to buy a new game for his PS3, but came out carrying this instead. Best surprise ever!
The weather for Sunday was supposed to be iffy, but Tommy and I made plans earlier in the week that we would take a trip all the way out to the end of Long Island, to Montauk. I have wanted to go to Montauk for a veeeeerry long time, but for one reason or another, I never made it out to The End. I woke up early Sunday morning and saw the sun shining through my window. A quick check of the forecast showed me that there would be no rain happening until the late evening, so I knew we were in for a great day.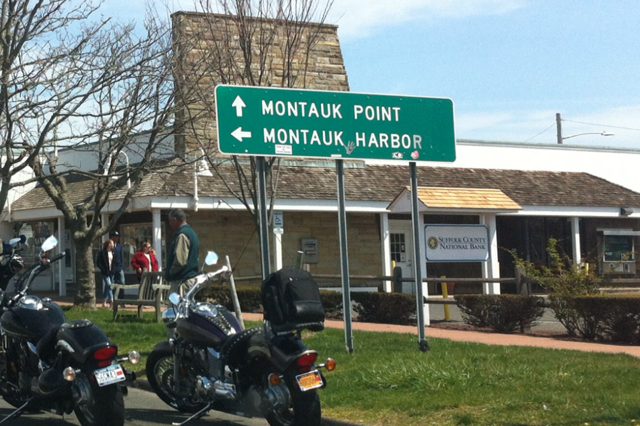 We got ready and hit the road around 10AM. The ride out the Montauk is about a 2 1/2 hour drive outside of the city, so we packed some snacks and told each other no stopping until we get there.  Once we caught sight of the end of land, we pulled over to take a look.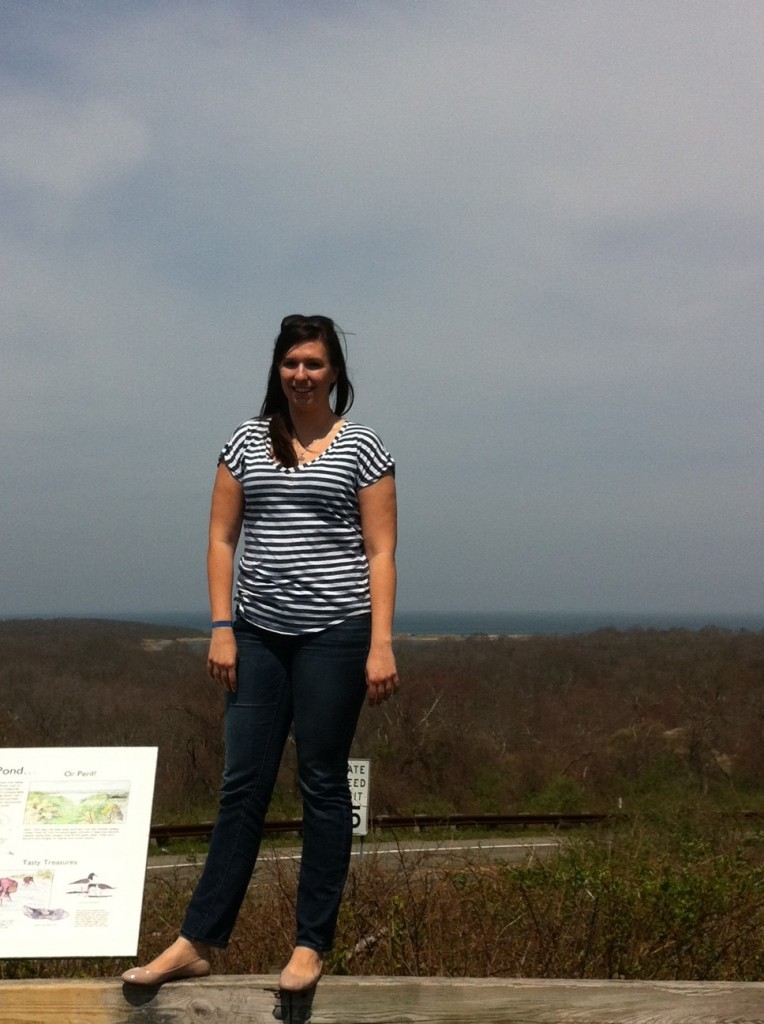 We ventured even farther out to sea and explored the Montauk lighthouse. Tommy even climbed to the top to check out the view. Unfortunately, Munchkin was too small to make it up all the stairs, so we stayed on the ground and checked out the exhibits in the museum.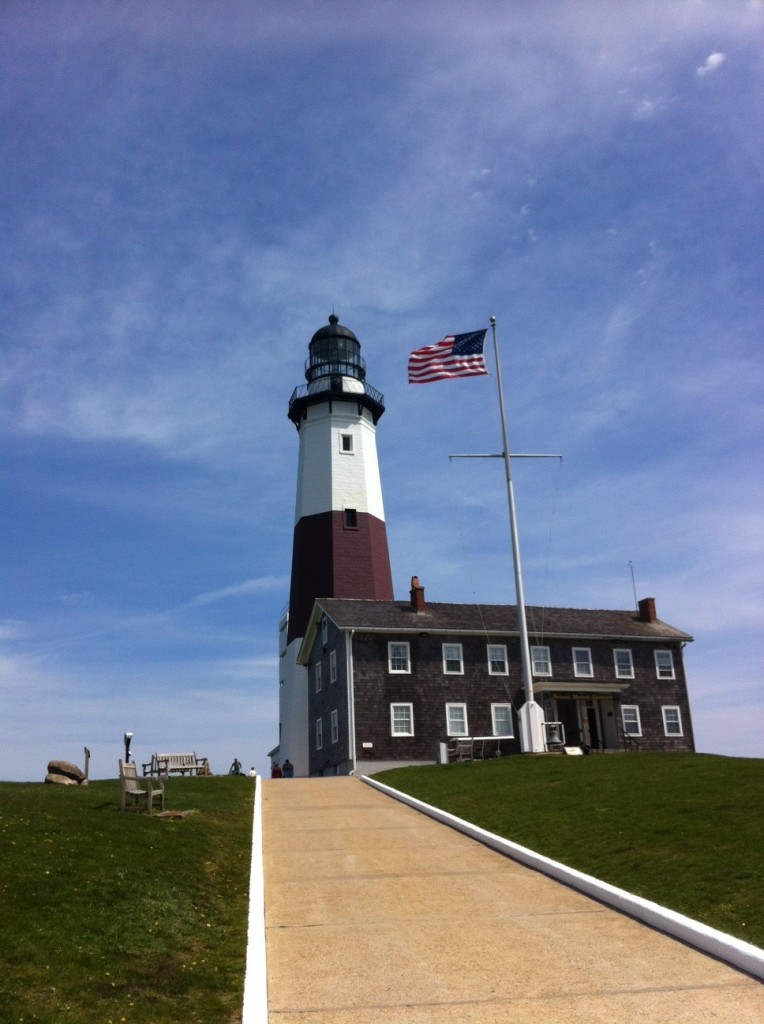 After the lighthouse, we set out to the beach. We parked our butts in the sun on the rocks and spent a good while just taking in the ocean and teach Munchkin to skip rocks. It was perfection.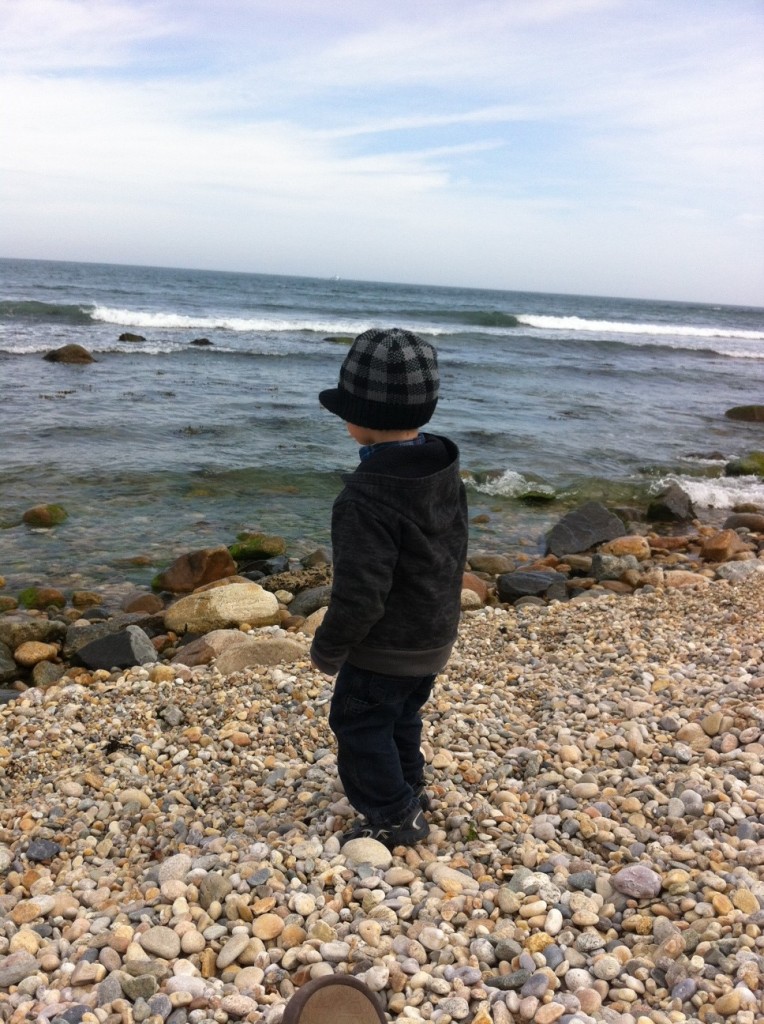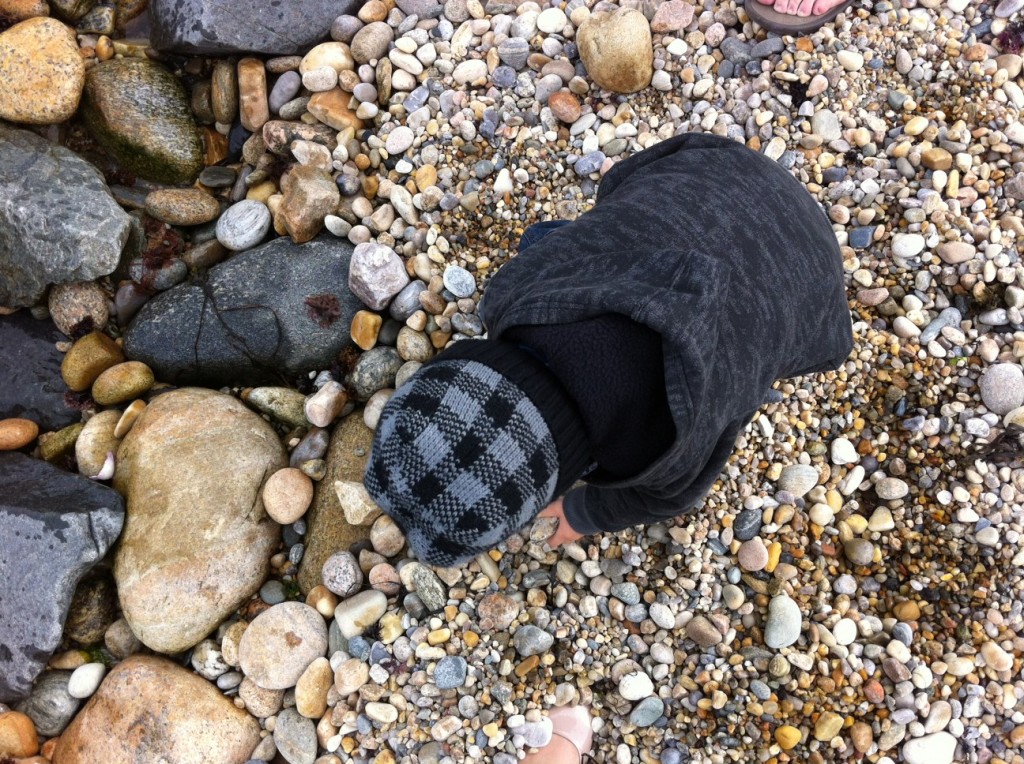 All that rock skipping worked up quite an appetite, so we headed back into town to get some eats. On our drive out we passed by this little stand and knew that it was where we would be returning to eat.

I got a cup of New England Clam Chowda to start.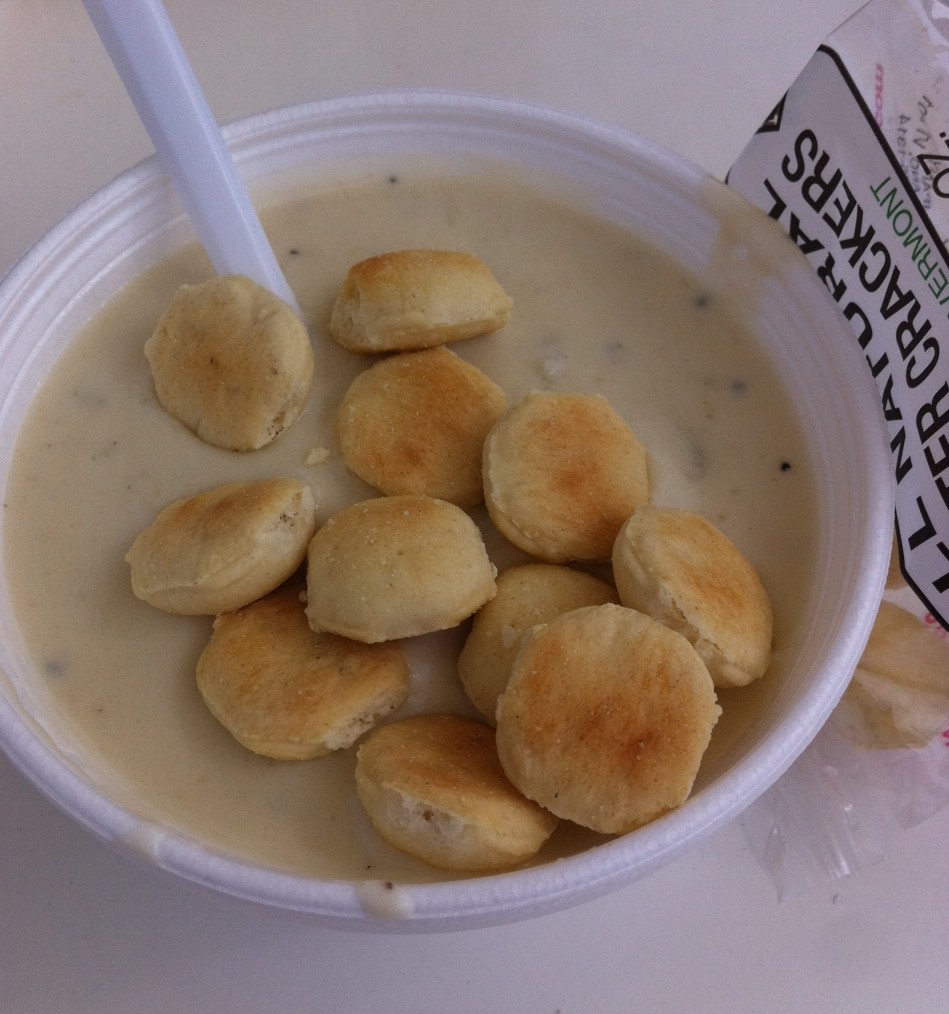 And rounded out my meal with a lobster roll and some of Munchkin sweet potato fries.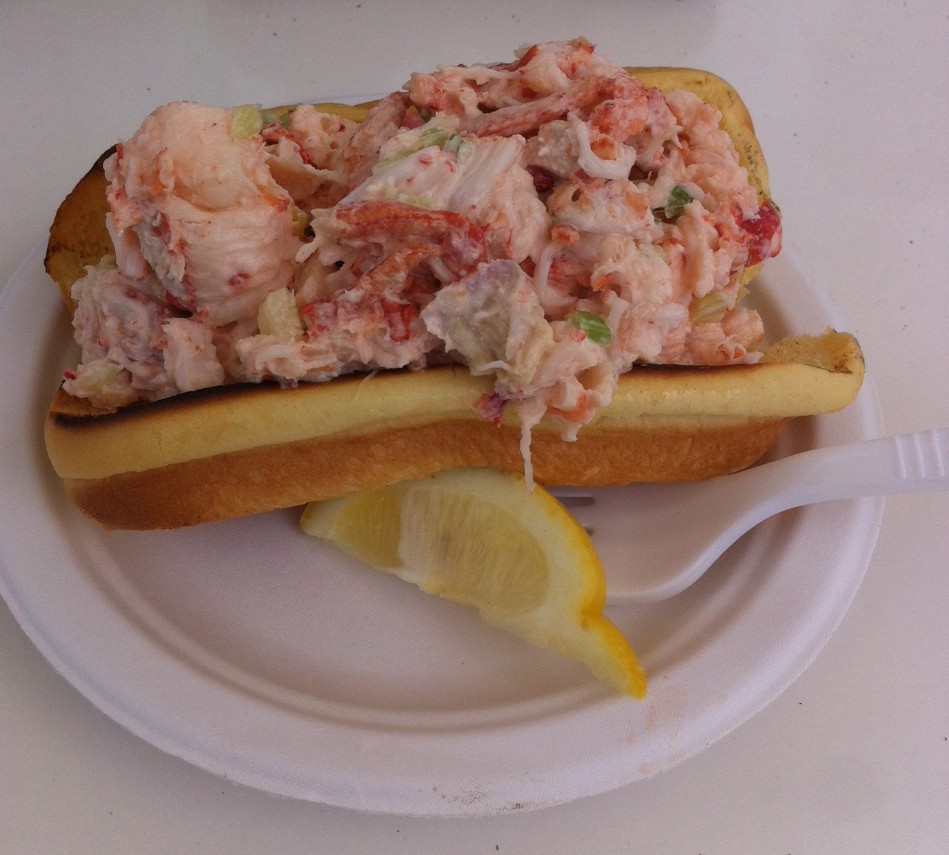 We finished off our trip with a stop at the outlets where Tommy picked up some shorts for the fast approaching 80 degree weather and I picked up a super inexpensive running top at Under Armor and a sweater at American Eagle. We drove home with nothing but smiles on our faces. Why do perfect weekends end so quickly? Only 5 days until the next one though!
Have a great Monday! Enjoy the 90 degree weather in you're in my area!
What did you do this weekend? What was the last road trip you took?