Gather round children, it's time for another WIAW!
Yesterday was the first day of Spring and we partook in some fun and yummy treats to celebrate, but let's start at the beginning!
For breakfast, I tried out a new recipe that I saw on Jessica's blog the other day – egg stuffed avocado.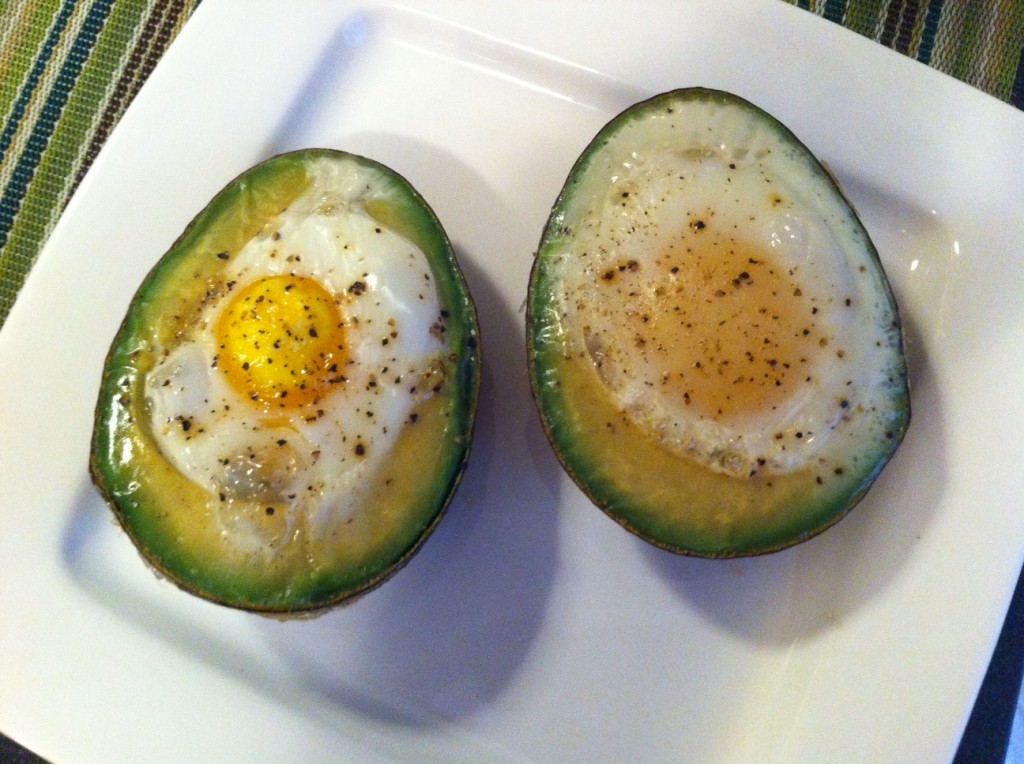 All you do is preheat your oven to 400 degrees, scoop out some of the avocado center and crack in some eggs. Bake for 15-20 minutes and you have yourself a delish breakfast!
For lunch, I had my usual salad and I actually got to eat it at lunch time. Winning!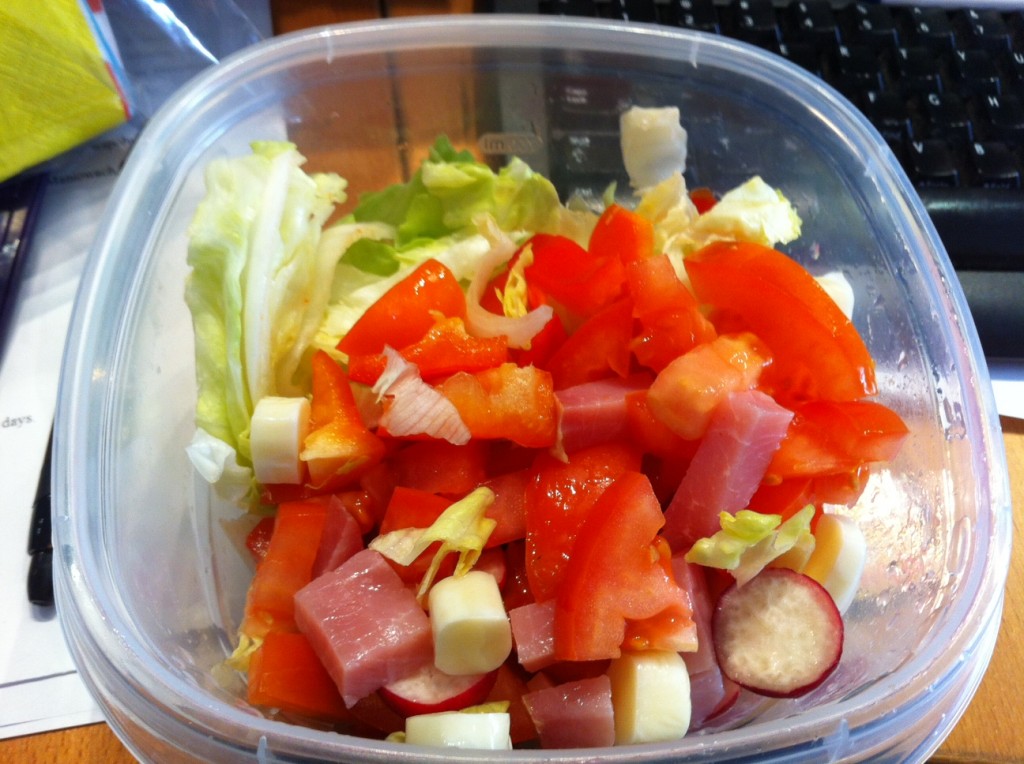 Lettuce, plum tomato, red bell peppers, radishes, mozzarella cheese and some chunks of smoked Canadian bacon topped with Newman's Own Sesame Ginger dressing.
I was feeling something sweet so I broke into my British goodie stash from Lucy from the Foodie Blog Swap.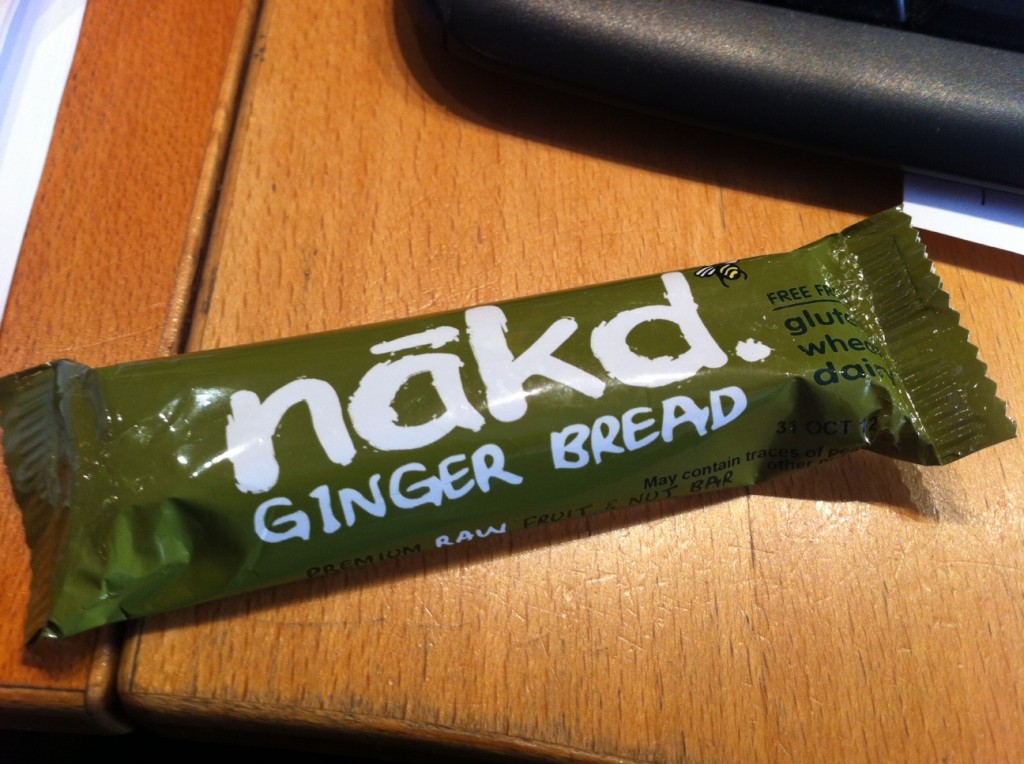 These bars are so good, I wish they sold them in the U.S.!
When I got home, I had a grapefruit. Typical.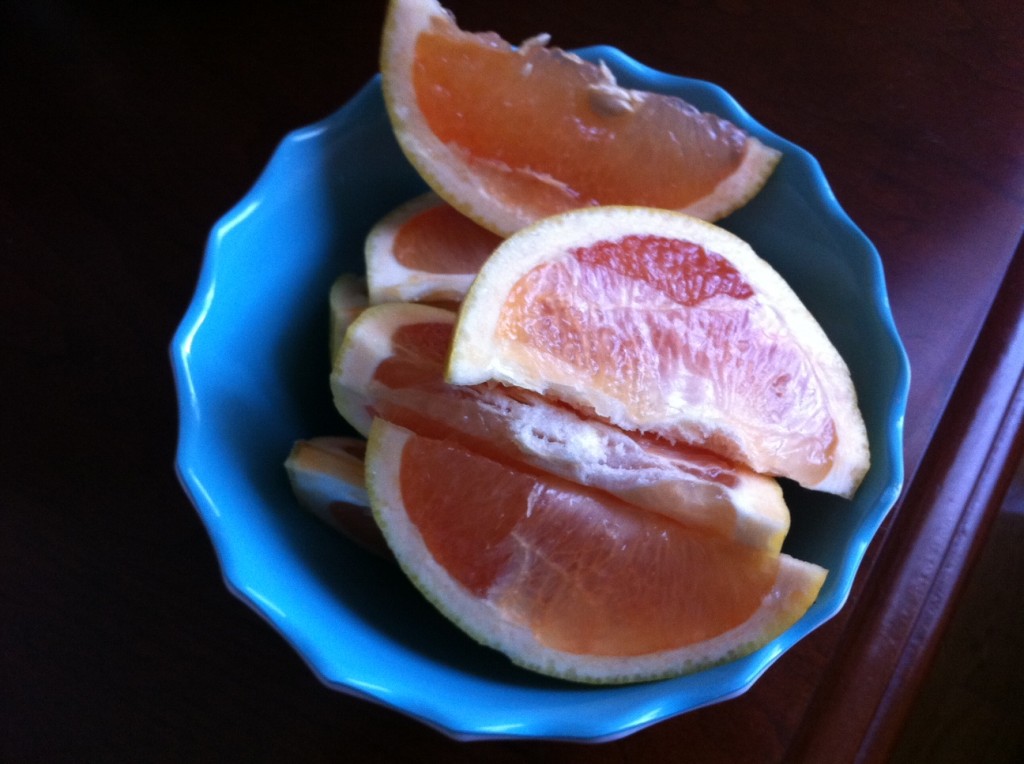 I didn't know what to do for dinner and my fridge was slim picking so I made a quick stir fry with broccoli, red and green bell peppers, sugar snap peas, carrots, quinoa and bacon.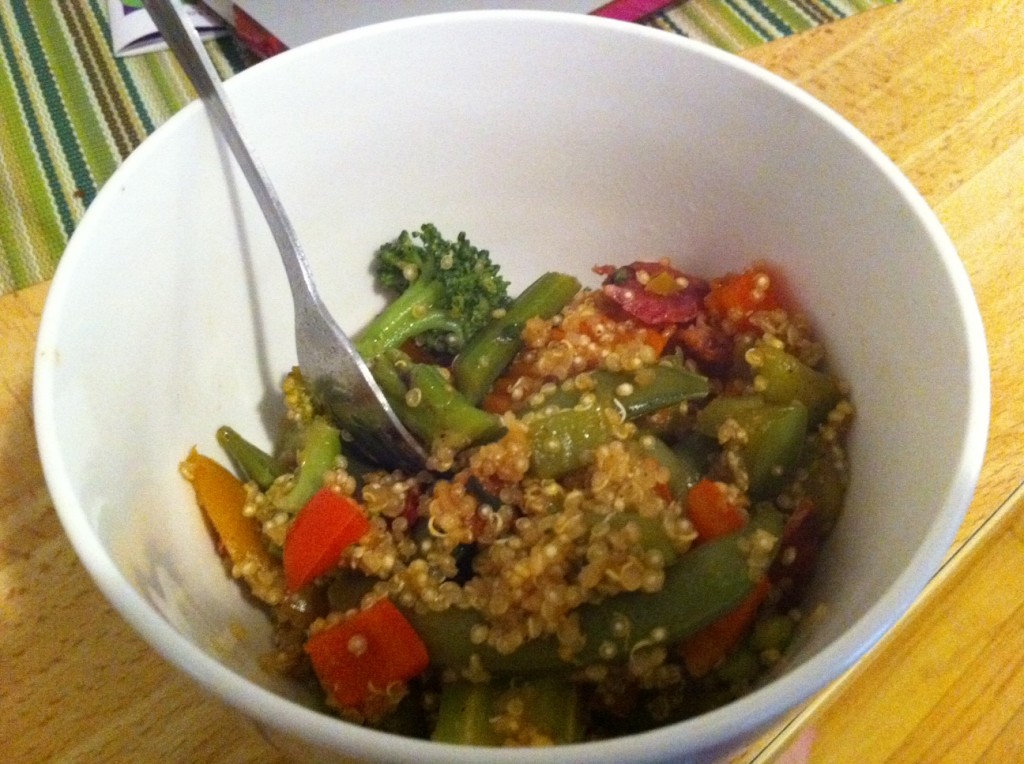 The bacon was a bit on a random addition to the mix, but I saw it in the freezer and really wanted some bacon. It turned out really good and totally hit the spot.
Since it was the first day of summer, we decided to celebrate with a sweet treat. Since we don't live near a Rita's and couldn't go get a free water ice, we did the next best thing – Carvel! I got my go to Carvel order, vanilla soft serve with rainbow sprinkles. Best thing in life!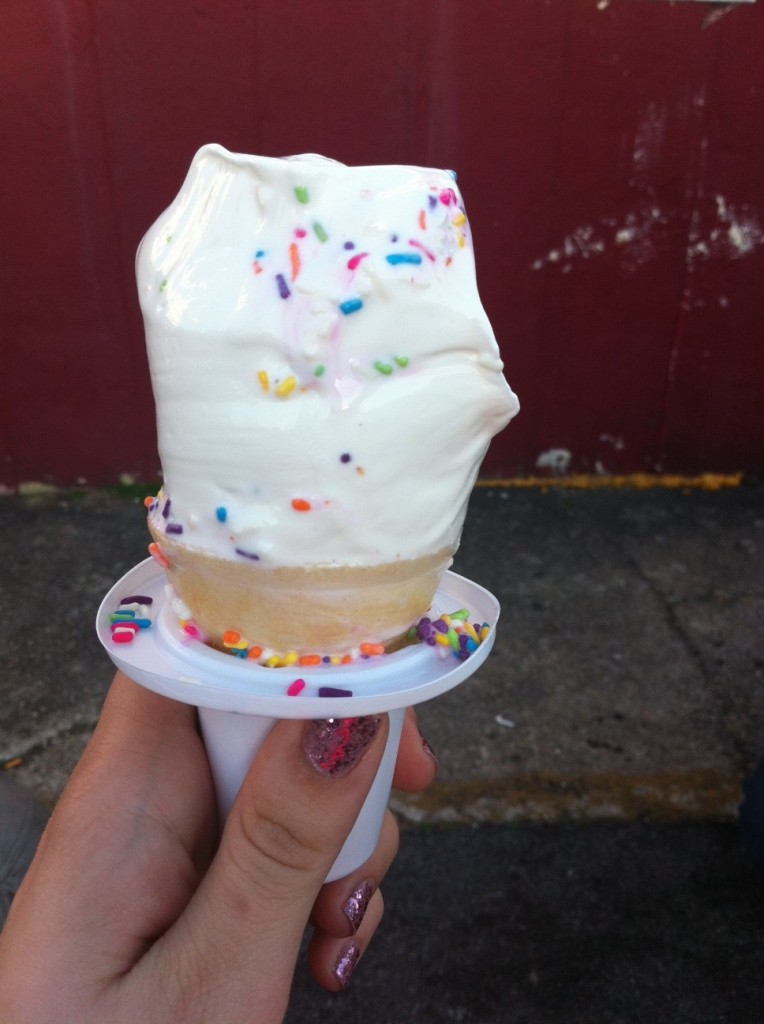 Munchkin also enjoyed a kid size cup, and so did his hoodie, jeans and car seat.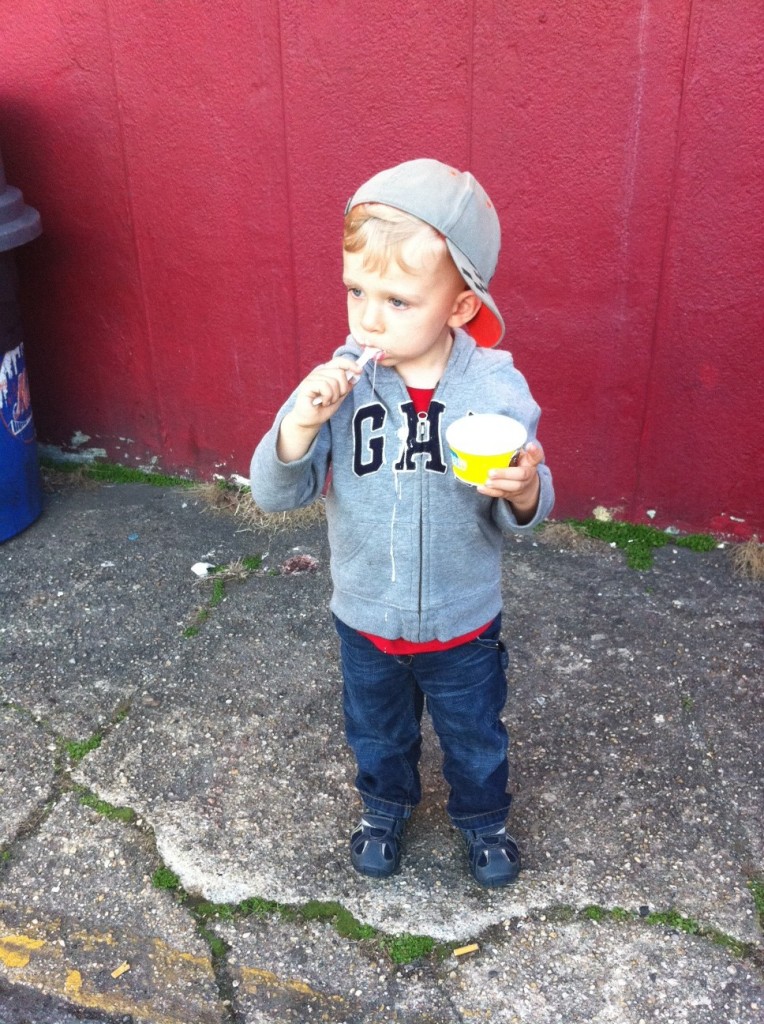 I dressed Munchkin in short sleeves for the first time since the early Fall yesterday and the poor guy was so confused. He kept trying to pull down his short sleeves because he is so used to wearing long sleeves. It was pretty funny!
Have a great Wednesday! Halfway to the weekend! Woohoo!
What's the best thing you ate today? Did you do anything special to celebrate the first day of spring?