A busy weekend + the Superbowl on Sunday night = no post on Monday. For once, I did homework instead of something fun, so be proud of me! The weekend flew by super quickly and I feel like I got no time to relax and sleep in, but there's always next weekend!
On Friday, we decided to go out for dinner. Tommy and I had both been craving sushi for weeks, so it was time to give into the craving and get our sushi on. Instead of going to our usual sushi place, we decided to use a Groupon that we had purchased a few weeks ago and try out Arirang. We have been to Arirang in PA before and love it, so when I saw a Groupon for their location in Brooklyn, I jumped on it. We started dinner by sharing two rolls. We got the Angelkiss and Southwestern Rolls. I really like the Southwestern roll because it fused Japanese and Mexican food, two of my favs, into a sushi roll.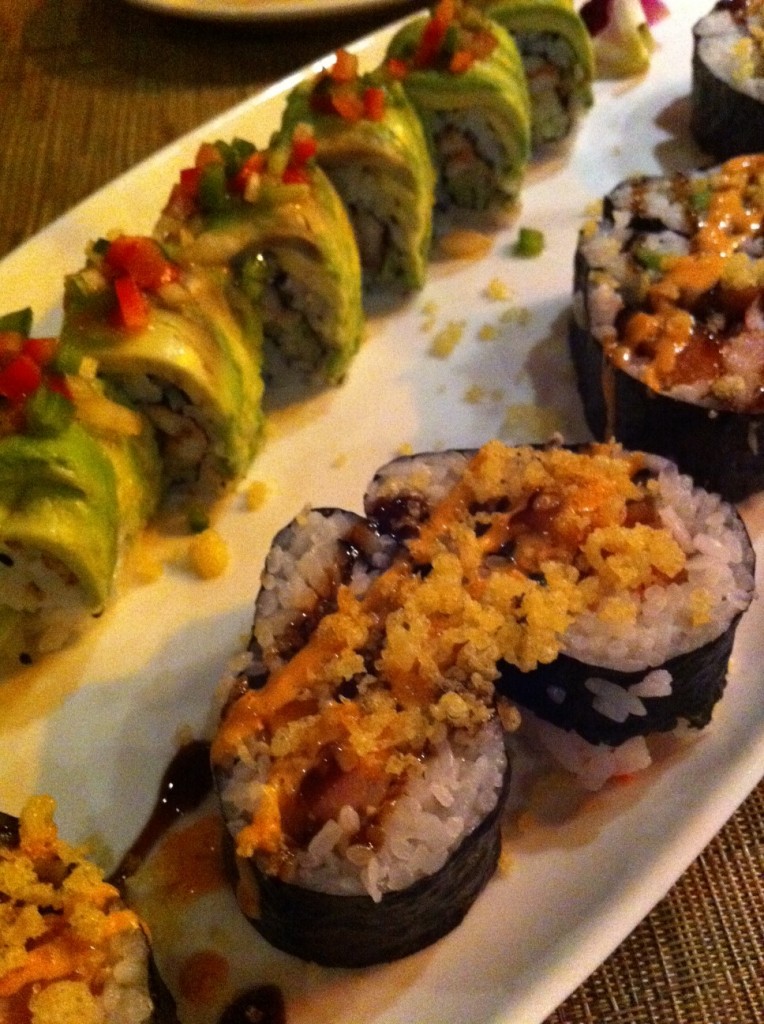 For my entree, I got the seafood teriyaki, which I shared with Munchkin. He was all over the salmon teriyaki, I was really surprised.
Overall, I enjoyed our dinner, but the Arirang in Langhorne is definitely better than the Brooklyn location. The Brooklyn location is definitely older than the one in PA, so it's not as modern looking, but I feel like the food and service was better in PA, as well.
On Sautrday, I had to wake up early to go to school, which gets a big thumbs down. But, I have an awesome boyfriend who woke up early so he could drive me to school – big thumbs up. We also stopped at the farmer's market on our way to school, which gets a double thumbs up. We didn't really get much, because it's winter and slim pickings at the Farmer's Market, but I did manage to grab a muffin and coffee milk for breakfast.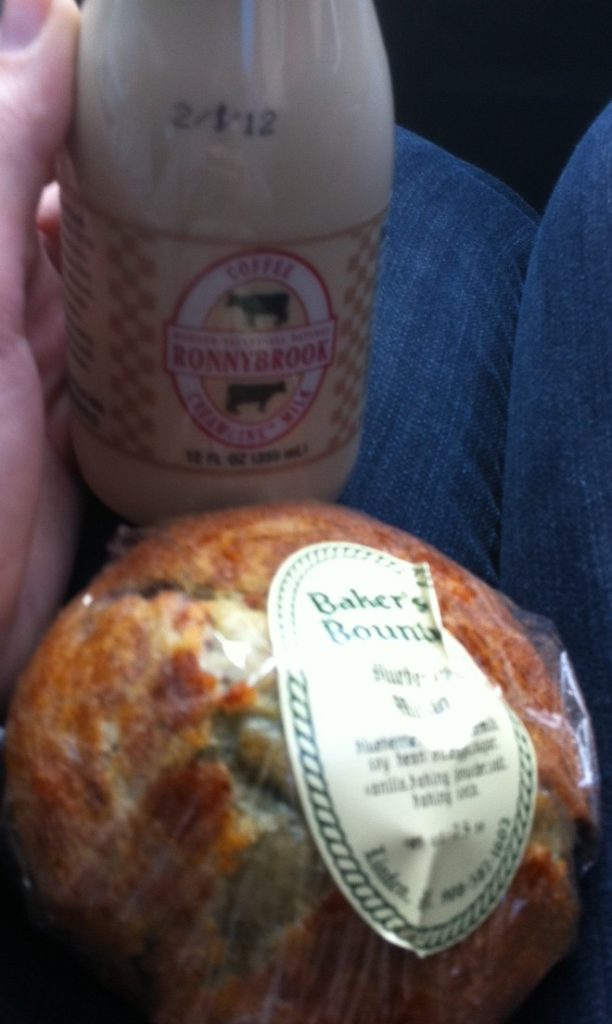 Another good part about Saturday school is the hour lunch break which gave me tons of time to walk over to Whole Foods! I got a bunch of different random things from their hot and salad bars. It was super yummy, but the price is what stops me from eating at Whole Foods more often.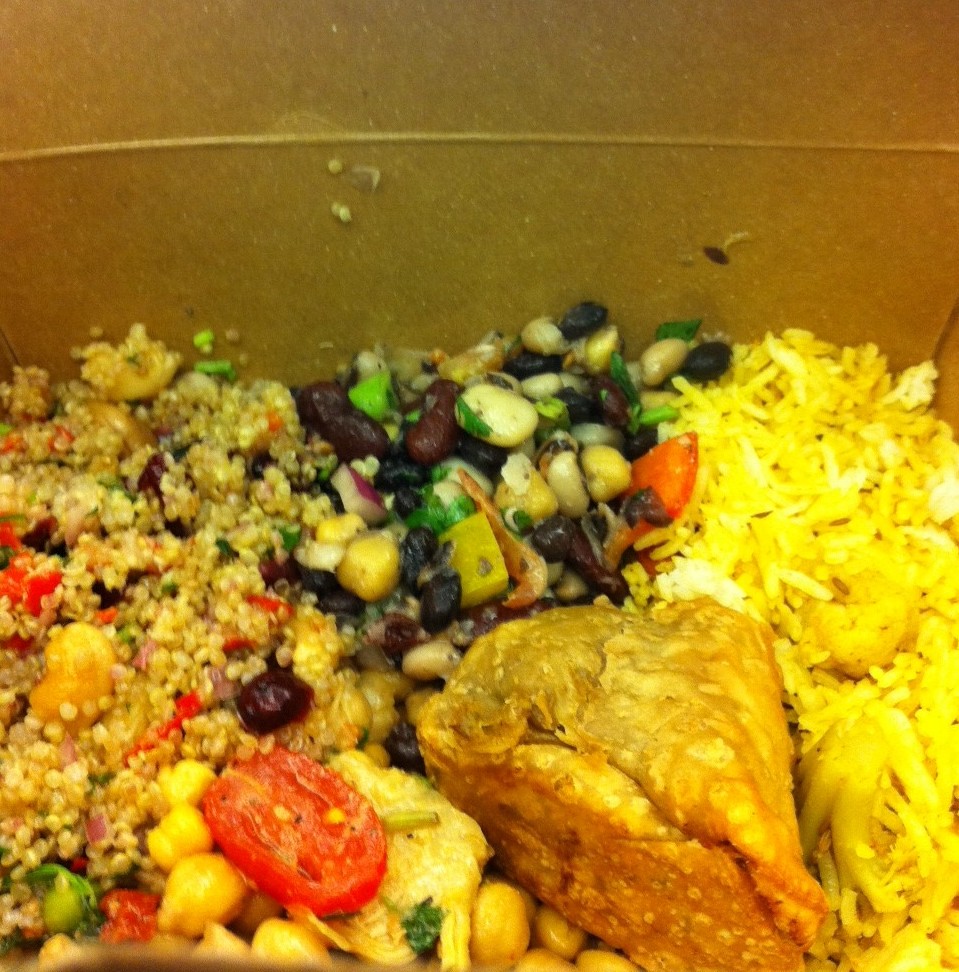 On Saturday night, we went out with some friends to celebrate. We went to the Radegast Biergarden, for what else but beer!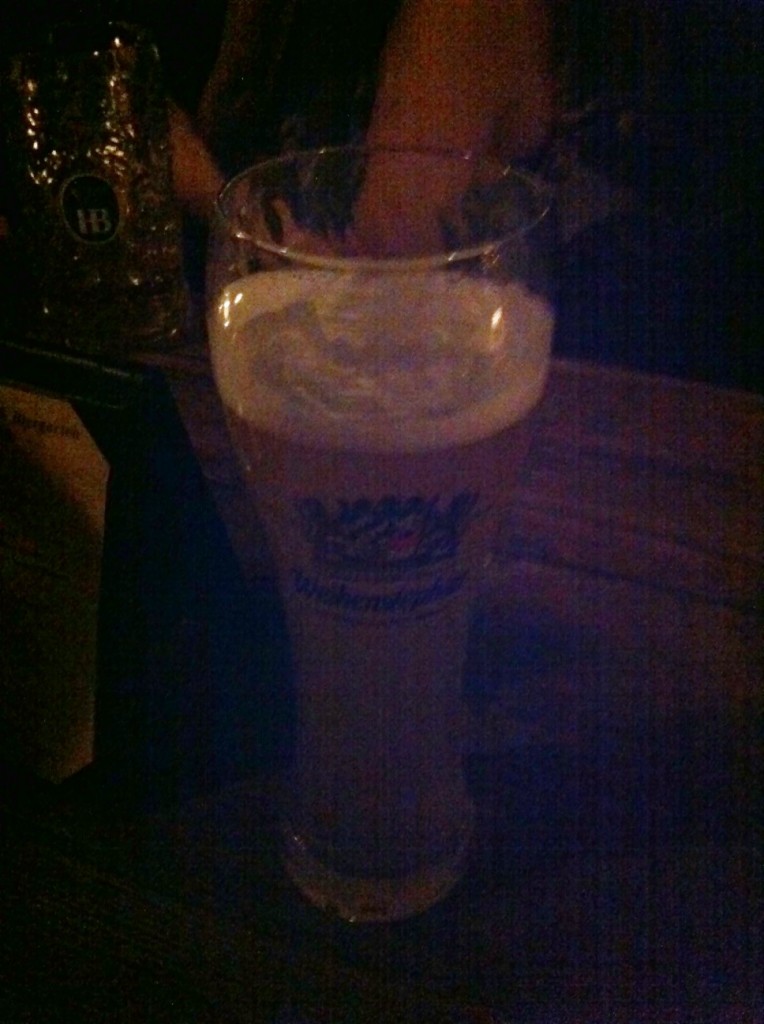 After all the beer, we decided to eat some late night Mexican, but after a few beers, taking pictures went out the window!
Even though we were out pretty late, I was up bright and early thanks to the Munchkin. I can't complain though because Tommy was up at 5:30 after 3 hours of sleep to go skiing. We had a family din din because it was my aunt's last weekend in the States. She is going back to Poland after being here for a few months and I get to drive her to the airport on Friday. I love the airport!
On Sunday night, we all settled in front of the TV to watch the Superbowl! I'm not a huge football fan, but how can you not watch when your city's team is playing. The game was close the whole time, which made it really exciting. I'm really happy the Giants won, and so were the people on by block who set of fireworks and honked their car like crazies after the game. I'm pretty sure New Yorkers are born with a hate for all teams from Boston, which makes the Giants victory a little sweeter.
Monday consisted of zero excitement. Work to school to home to sleep. Here's to hoping that Tuesday will bring a bit more excitement!
What did you do this weekend? Are you a football fan?