I woke up this morning feeling sick as a dog cat. Stuffy nose, sore throat, chest congestion – the works.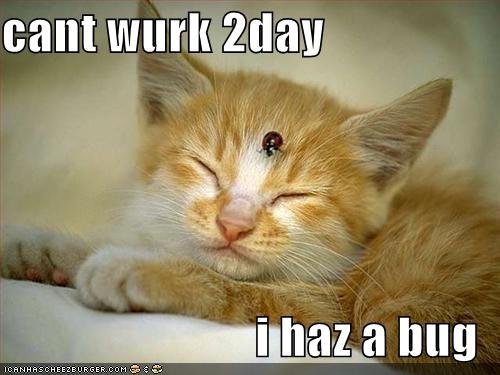 Everyone in my office was really sick last week, and I thought I got lucky and didn't catch their cold, but looks like it just took a lot more time to get to me. Luckily, after spending some time snuggled on the couch in my snuggie with Munchkin, I'm feeling a bit better. I don't know how I ever lived without a snuggie – its so comfy and cozy.
Since it was Fat Thursday yesterday, I enjoyed a few packi first at work, then at home. I got to have both jelly and custard filled ones. It was nice to indulge, but paczki are definitely not something I could eat everyday.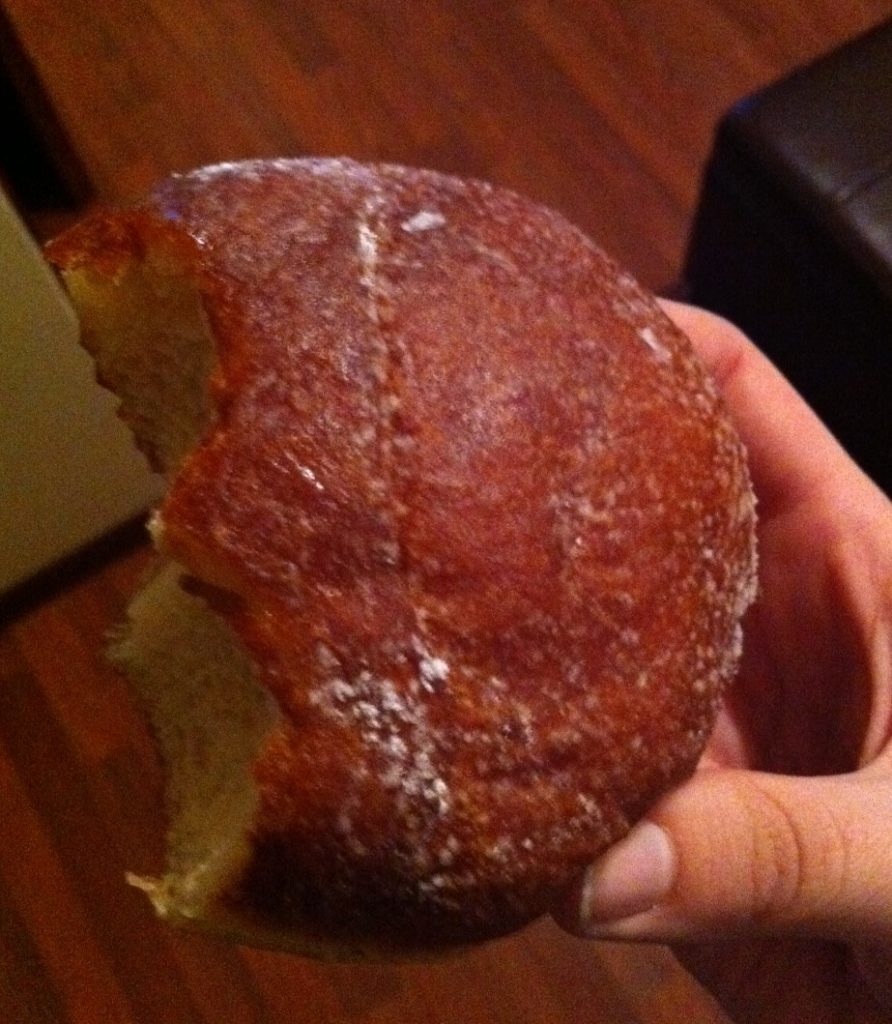 With lent just around the corner, I'm thinking that I might want to give up something this year, possibly chocolate? I need to put some more thought into it because 40 days without chocolate is a long, long time. But it would help me from buying every Cadbury Creme Egg I come across. Those things are my weakness!
Since it's Friday and I don't have work or school [yay!] I'm planning on spending some time in the kitchen. I've got a yummy dinner planned that involves pork chops, spaghetti squash and some Asian flavors. Hopefully it'll turn out as good as it sounds! I need to run out and buy a few things that I'm missing, but right now, I don't really feel like getting out of my PJs. It's good to have a lazy, sick day once in a while.
Sorry for the random, disjointed post, but as I told my professor when he called on me in class last night, my brain isn't really working right now. Have a great weekend!
What are your plans for the weekend?