Why is it Monday already? The weekends always fly by so quick when you're having a good time. Amirite?! And a good time I did most certainly have this weekend.
We started off Friday with a trip to the dentist. Luckily, it wasn't me who was going into the dreaded dentist chair, but Munchkin. I really love his dentist, the whole office is strictly for kids and the waiting room is covered in toys and all the rooms have a different fun theme. Not to mention every kiddo gets a balloon when they leave.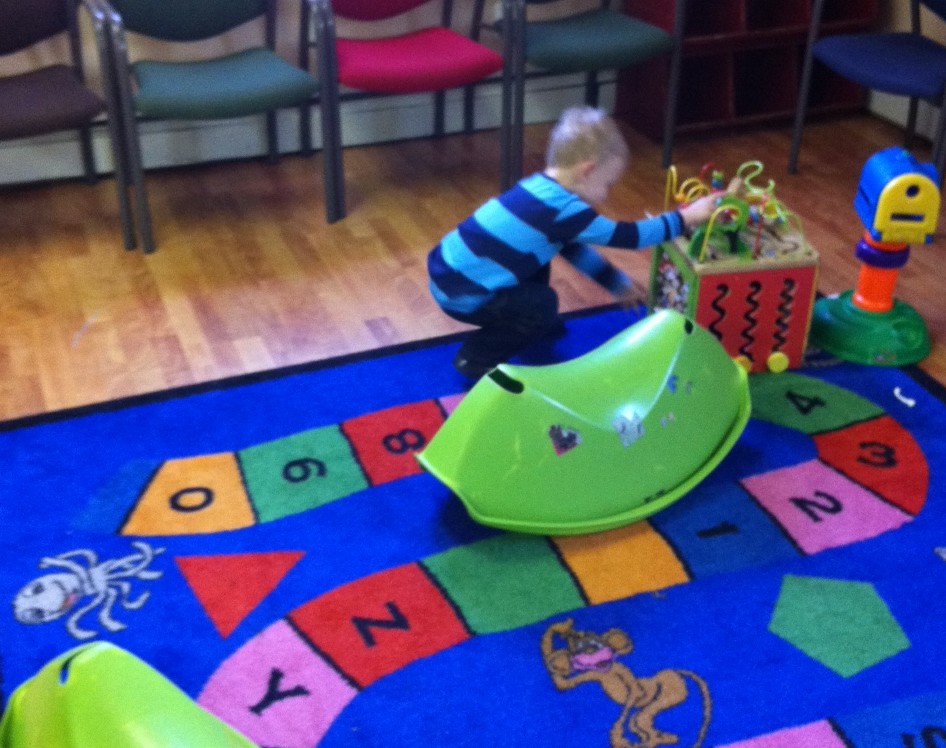 I am happy to report that Munchkin has perfect teeth and was a champ during the exam. No tears for this little man!
Friday night Tommy and I went out for sushi! We went to our new usual Sushi Village and the place was packed, as usual. The sushi was delicious, as usual.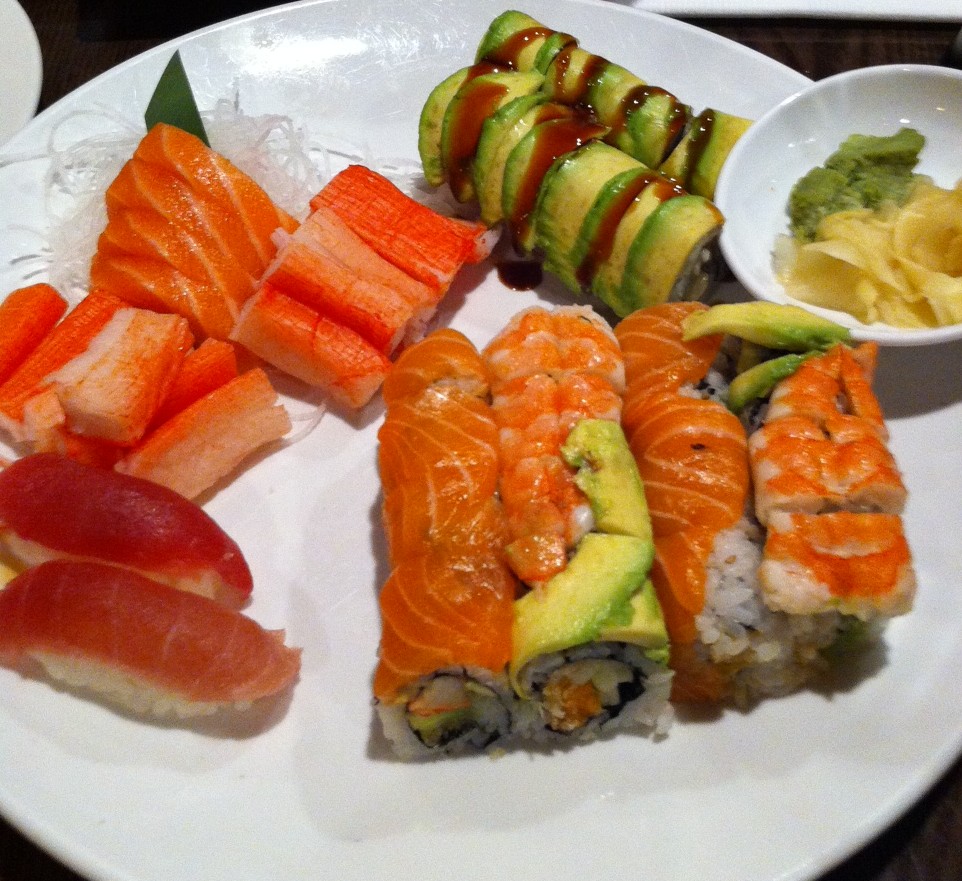 On Saturday, we lazed around the house for a very long time. We finally decided to get out of the house and headed to Target. I scored some really great deals from their bodega section. I got an 18 pack of Cliff Z Bars for under $7 and a huge variety box of Annie's Bunnies for under $6. I also picked up some stuff for Tommy's Valentine's Day gift.
On Saturday night, we headed out to the island to visit
the best baby girl in the world! Tommy's goddaughter is now walking and I had a blast playing with her. Munchkin also had a blast playing with all her toys. It's funny how a change of scenery and toys can keep a child occupied for hours.
We woke up pretty early on Sunday with the idea of getting bagels for breakfast. But not just any bagel would do, so we headed out to Astoria to Brooklyn Bagel. Since the last time we were there I took the sweet route, I figured this time I would go savory. I got a toasted whole wheat everything bagel with scallion bacon cream cheese. It was pretty amazing and I can't wait to go back there.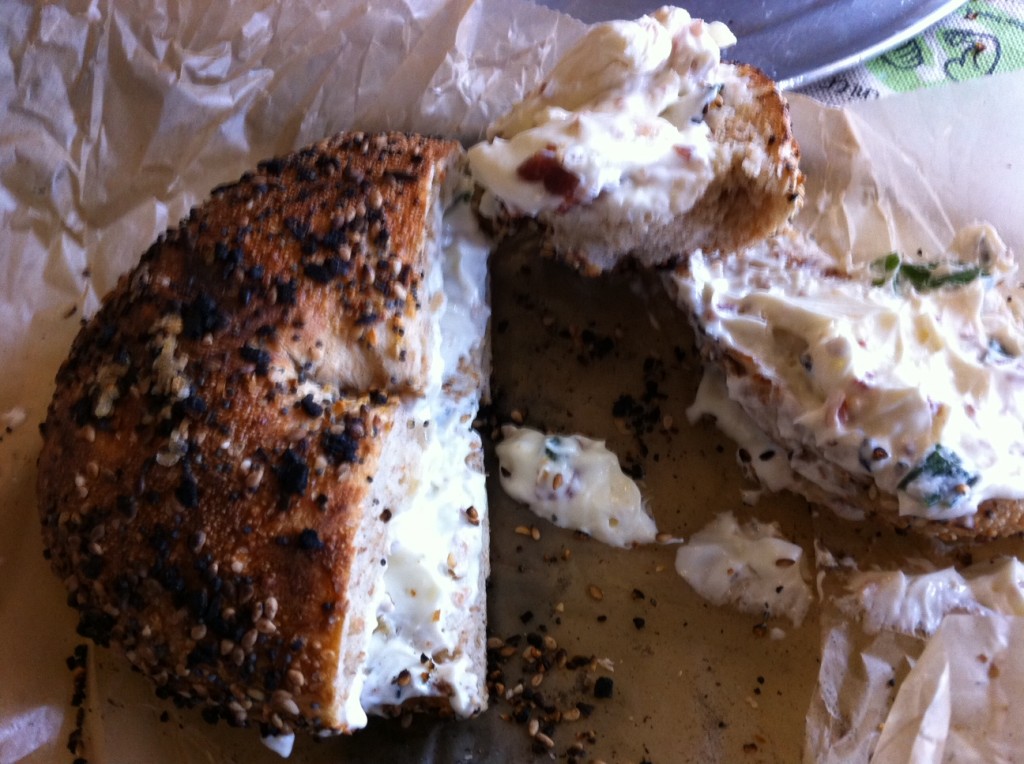 After breakfast we hit up the mall. I wanted to get my eyebrows done and Tommy wanted to check out some new spectacles. When I got to the Benefit brow bar, I was told that they didn't have anyone on Sundays that does eyebrow so I tried out the new threading booth that opened not too long ago. It was my first time threading and I probably won't be back to the brow bar for a long time. Not only was it half the price, the lady gave me a punch card so when I get my brows done 5 times, the 6th is free! That's a winner in my book.
While we were out and about, I got a call from my mom telling us not to eat because she had bought steak and was going to make it for dinner. When we got home, I prepped the steaks and made some sides.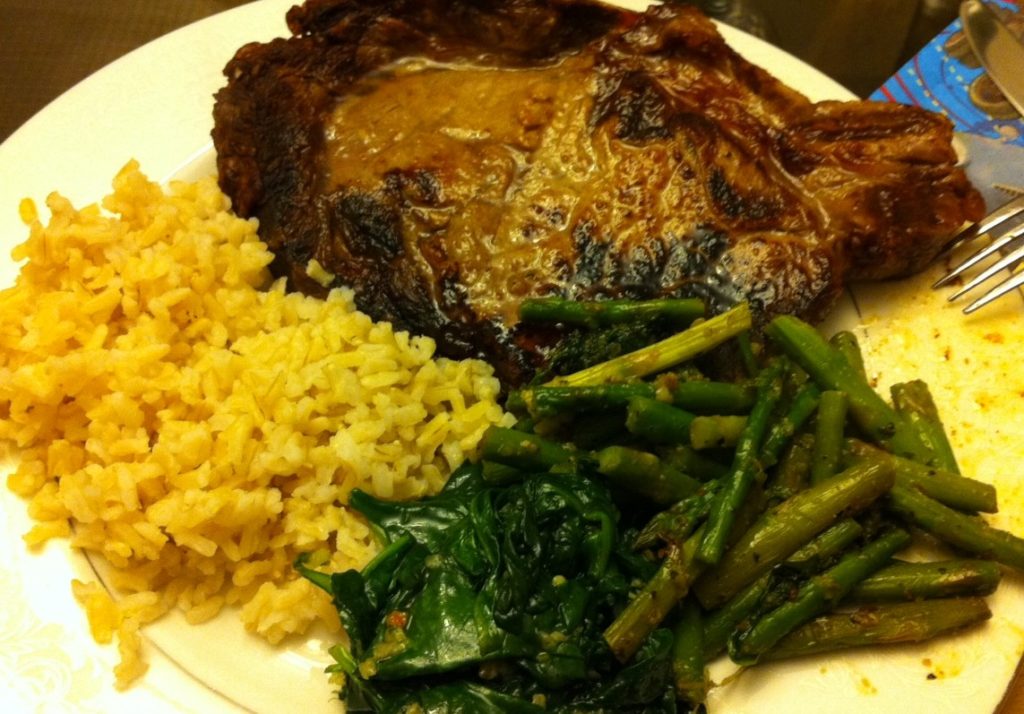 Dinner was so yummy – steak with brown rice, spinach and asparagus. Can't go wrong!
After din din, I got down to some homework. I have an assignment due on Thursday in which I have to revise a really bad contract and I have to say its pretty killer. I went through the contract a ton of times trying to make sense of it, but it's written in such archaic legal terms that it's difficult to understand. One I got a first draft of the contract down, I turned my interest to a certain gift that I am making for a certain day of Valentine.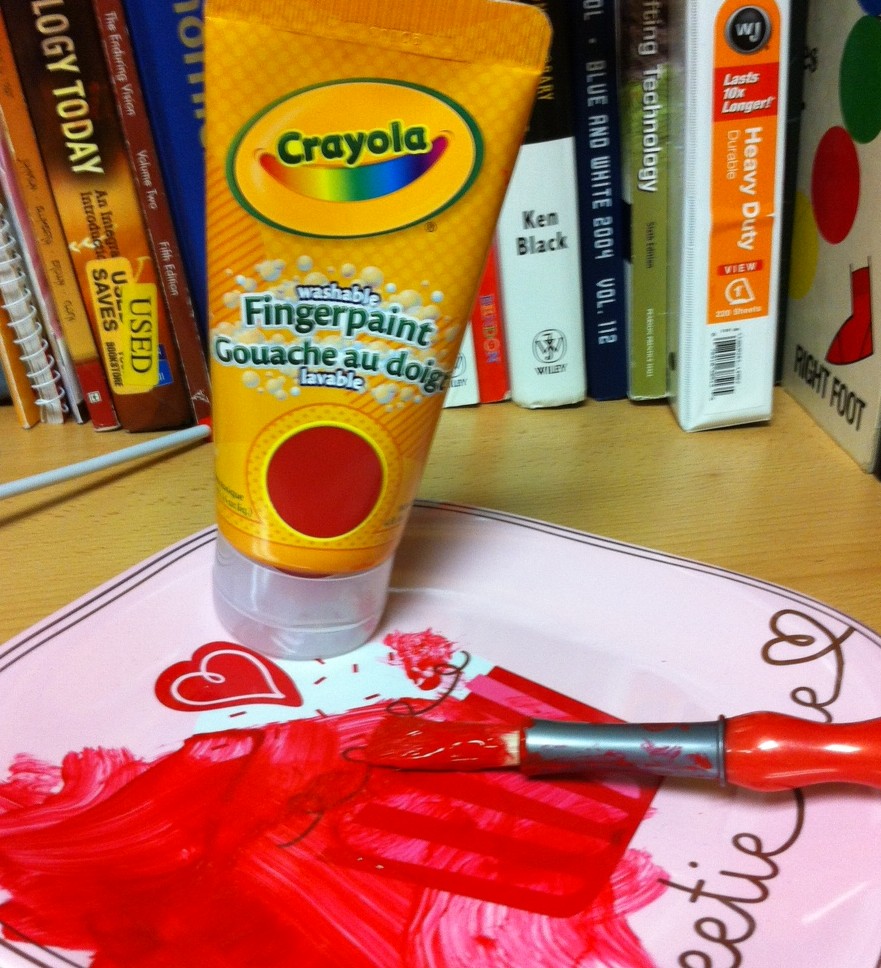 I can't say much about this gift, but I am having a lot of fun making it. I can't wait to share later this week!
That's all for now my friends, I need to run. Work is calling my name.
What did you do this weekend? Are you a gift buyer or a gift maker?