Happy Leap Day! February 29th only comes around once every four years, so it's kind of an exciting date. Out of curiosity, I looked up some Leap Day traditions and depending on where you're from, Leap Day might be a bad luck day, or the day you can propose to your boyfriend and he has to accept, or pay a fine! In some European countries, the tradition is that if your girlfriend proposes to you on Leap Day and you don't accept, you have to buy her 12 pairs of gloves, to hide her ringless hands. Pretty funny, huh?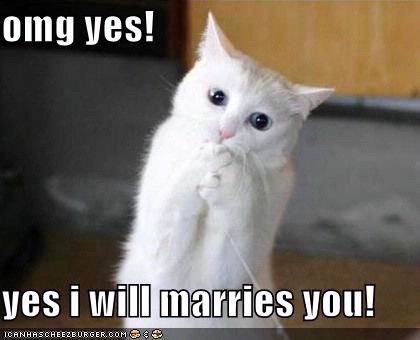 It's also a good way to get a year's supply of gloves..just sayin' ladies!
Anywho, it is Wednesday, so that means it's time so share yesterday's eats!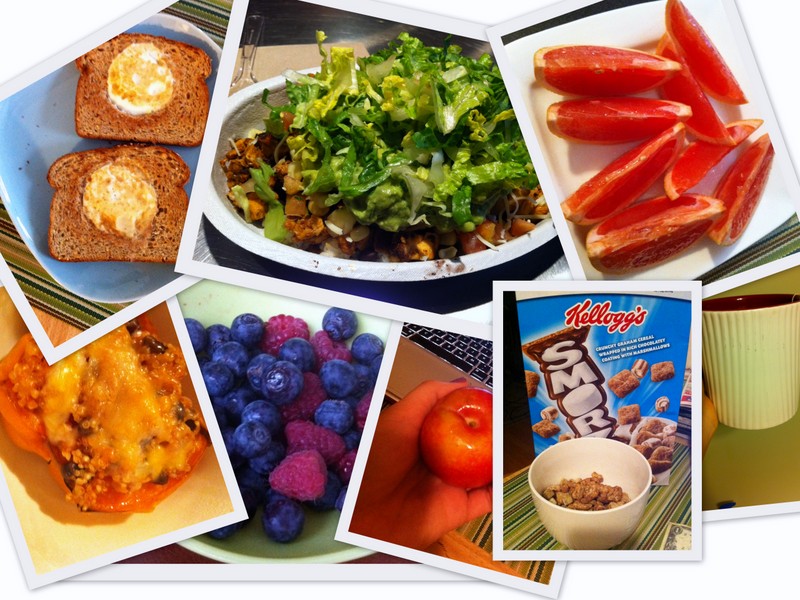 Yesterdays eats were a little all over the place because I had quite the busy day. I didn't really love my veggies, but I did love my fruit!
My day started with Eggs in a Basket. I thought up this breakfast during class the night before. Does anyone else daydream about what they're going to eat next or am I the only wierdo? I ate breakfast while helping Munchkin "talk" to his cousins in Poland over skype. It's so funny to see two little guys waving to each other through the computer.
My lunch was totally unplanned. I knew that I would be out of the office all day, so for the first time since I started working, I didn't pack lunch. My bag was full of files and cases, and I didn't have any room to spare. Luckily, just a block from the Brooklyn Court House, I found a Chipotle. I got a burrito bowl with brown rice, black beans, chicken, corn, tomatoes, lettuce and guac. Totally hit the spot. I love Chipotle!
When I got home from work, I wasn't very hungry since I had a big lunch. I enjoyed a grapefruit which I thought was an orange, as a snack. Good either way.
One some time passed, I started getting a bit hungry so I rummaged through the fridge and found leftovers for dinner! I had the last Mexican Quinoa Stuffed Pepper with a side of berries and a nectarine.
During my class, I had a craving for something sweet. I have to admit that I am a bit addicted to this cereal and am glad that I finished it off last night. It tastes amazing, but isn't exactly great for you. I also enjoyed a cup of green tea to finish off the night.
————————–
Wish me luck because I've got quite a day ahead of me. First off, I am meeting with a client today to serve as his translator while his lawyer preps him for trial. It's my first time translating for something like this, so I'm a bit nervous. And as if the excitement at work wasn't enough, I have a midterm this evening. Yikes!
Have a great Leap Day!
Do you know of any Leap Day traditions? What's the best thing you ate yesterday?