Good morning everyone! I hope you had a great weekend, because mine was amazing!
On Friday morning, we woke up bright and early and hit the road. Before long, we were greeted by some amazing views which made the 4 hour drive a more enjoyable.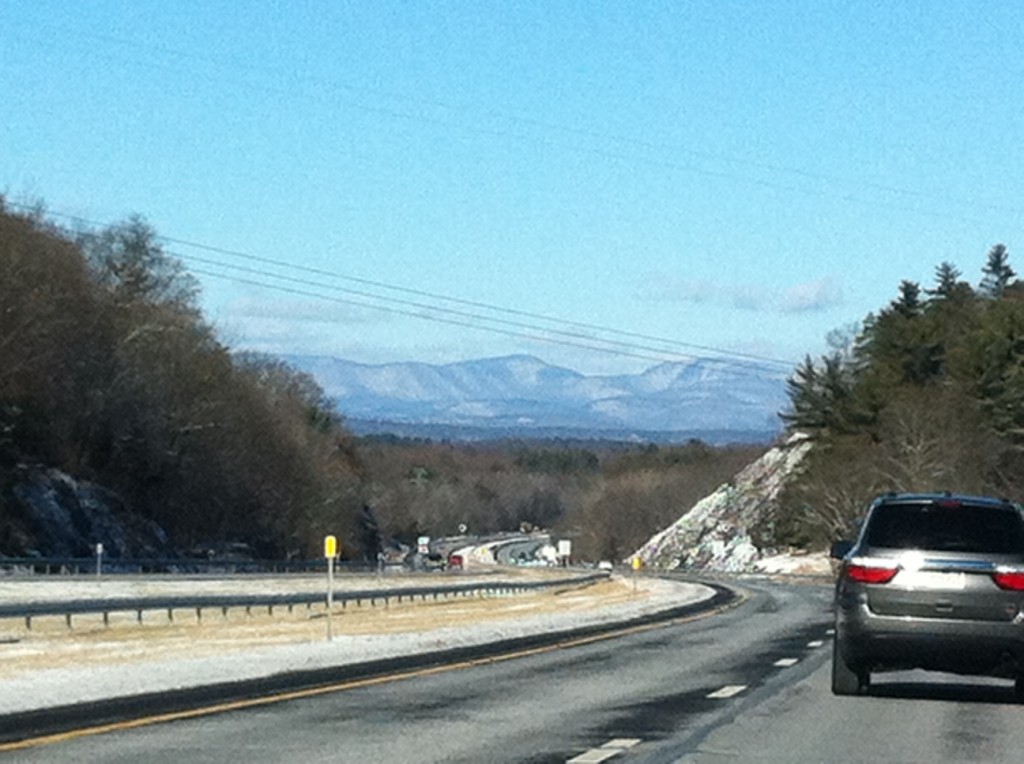 When we finally crossed state lines and made it into Vermont, we stopped in the town of Manchester for some late lunch and outlet shopping.  Since we were both starving, we stopped at the Machester Bar and Grill. The place was super cute and had a real outdoorsy decor, complete with deer antler chandeliers. We started with mozzarella and salami rolls, which were panko crusted and delicious.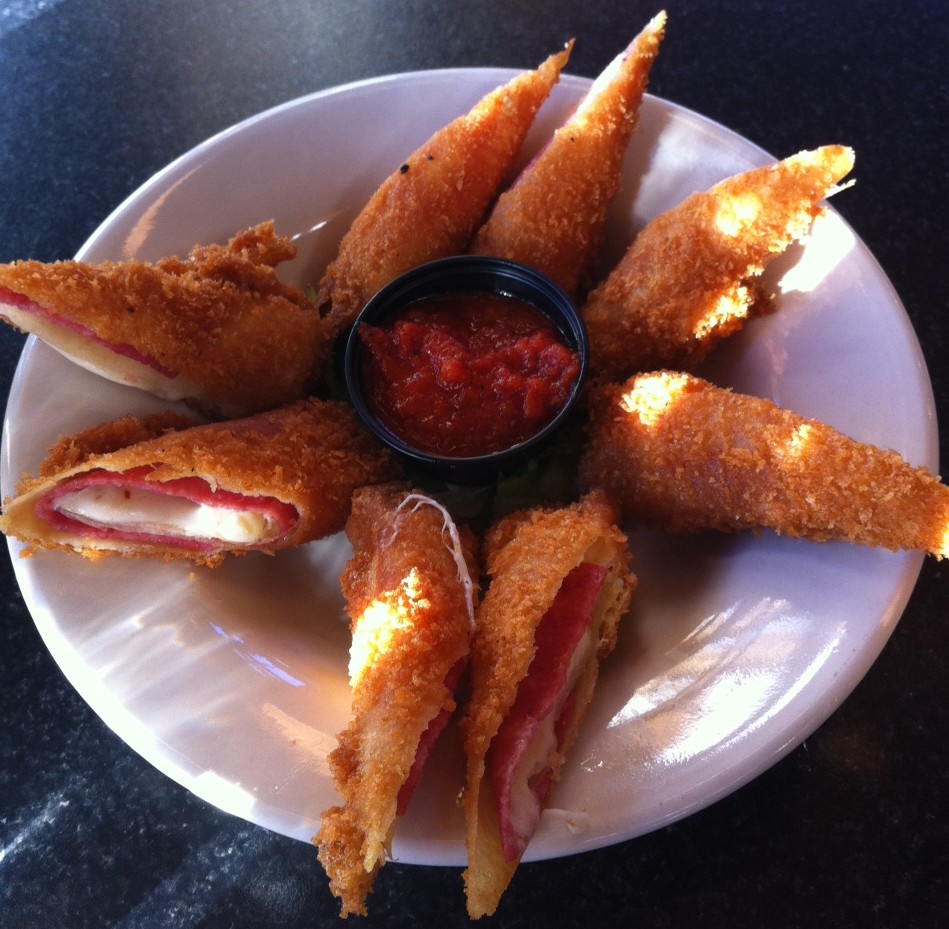 I got the Southwestern Chicken Salad as my entree and it was also spot on. The chipotle dressing left my mouth burning, but in a good way.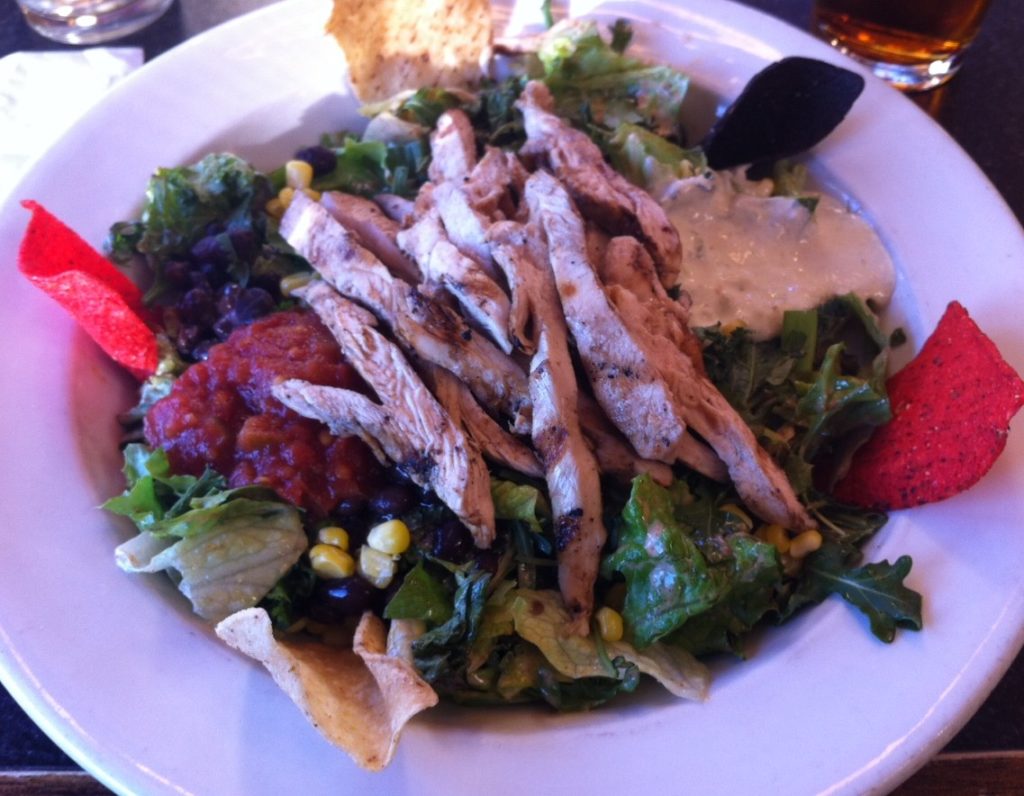 After we filled our bellies, we headed to the stores. The outlets here are not your traditional outlet mall, they are scattered around the town and you can walk from shop to shop, while exploring the town. These outlets had the BEST deals I've ever seen at outlets.
When we were all shopped out, we drove over to the Bed and Breakfast we were staying at, the West Dover Inn. The place is an original building from 1846 and served as a stop for carriage drivers a over a hundred years ago.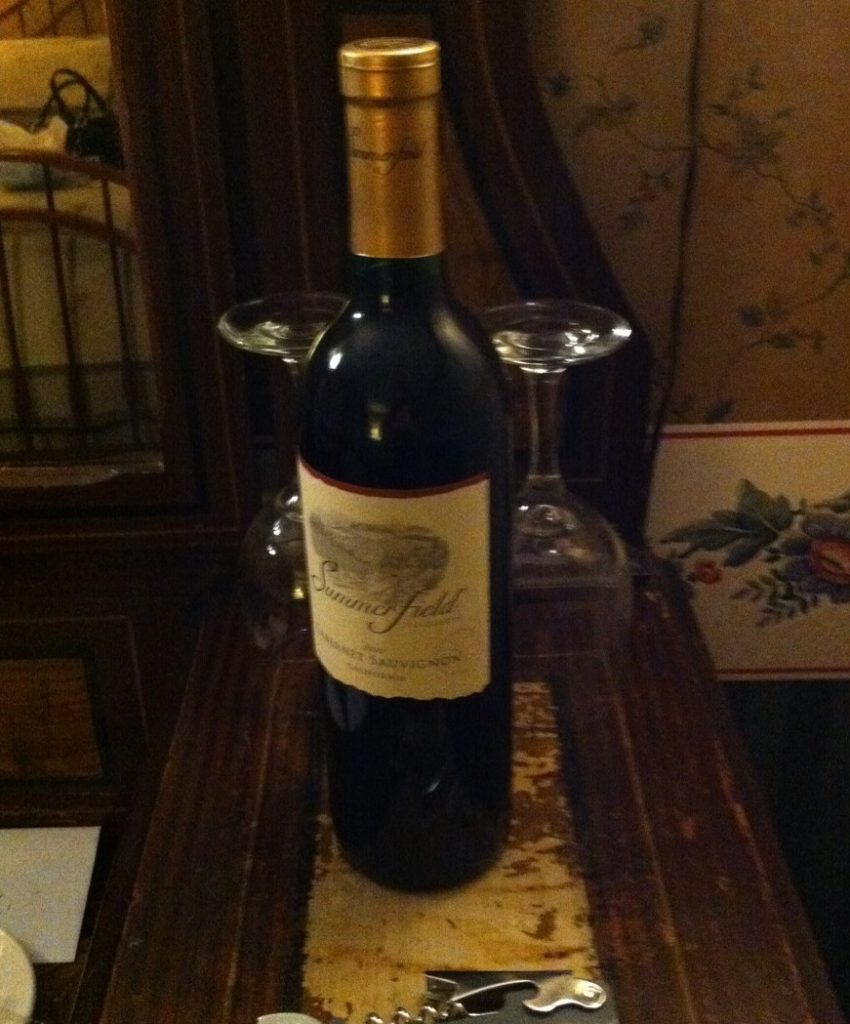 When we got to our room, we were met with some vino and a warm fire.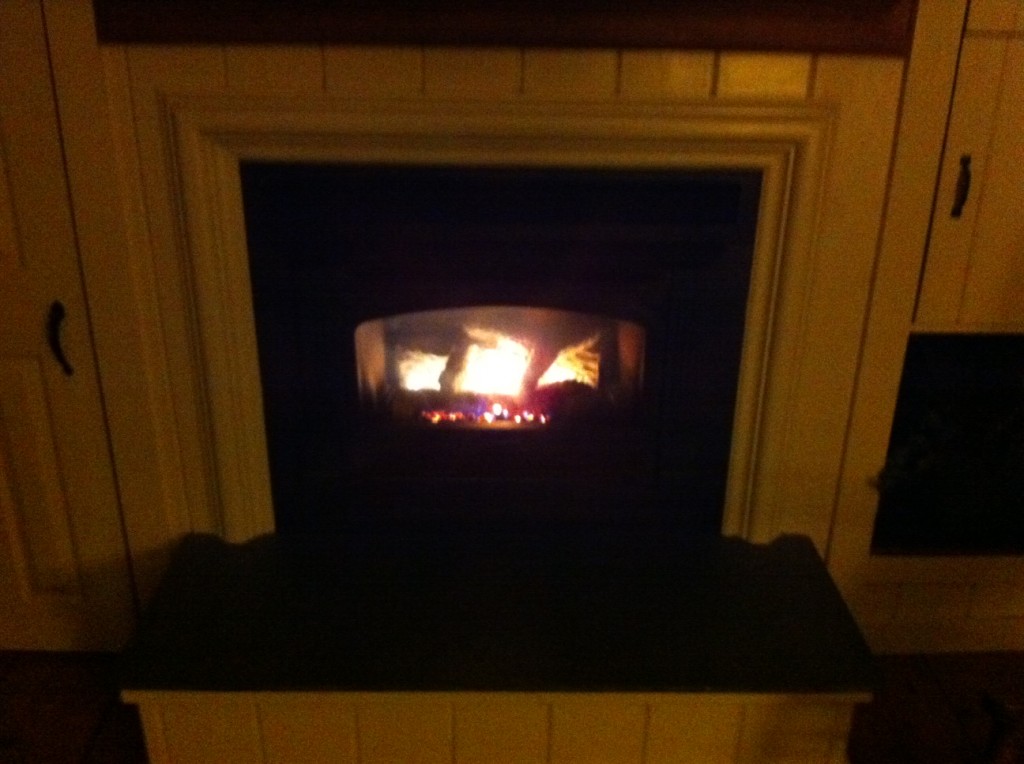 Saturday morning, we were up bright and early for breakfast and skiing. The great thing about staying at a B&B is the amazing breakfasts you get. Much better than a continental breakfast – blueberry pancakes with real Vermont maple syrup.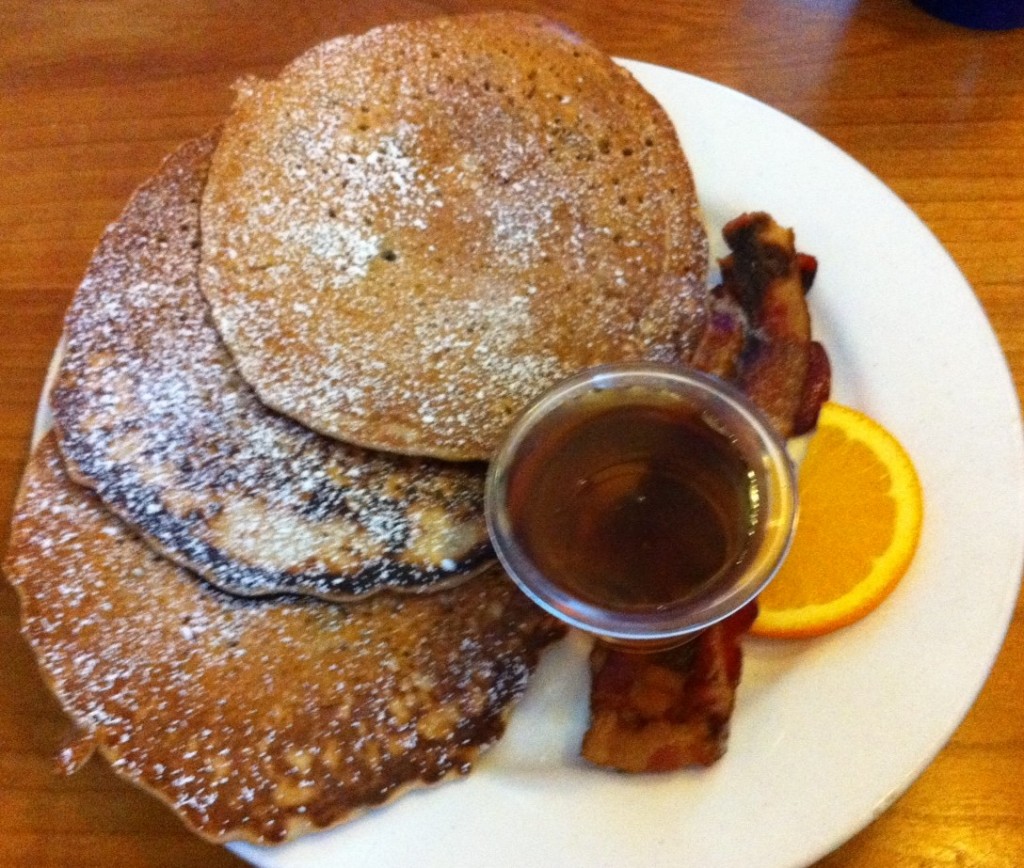 We skied the day away at Mount Snow, and had a great time. We lucked out big time because fresh snow had fallen overnight and we had fresh powder to ski on.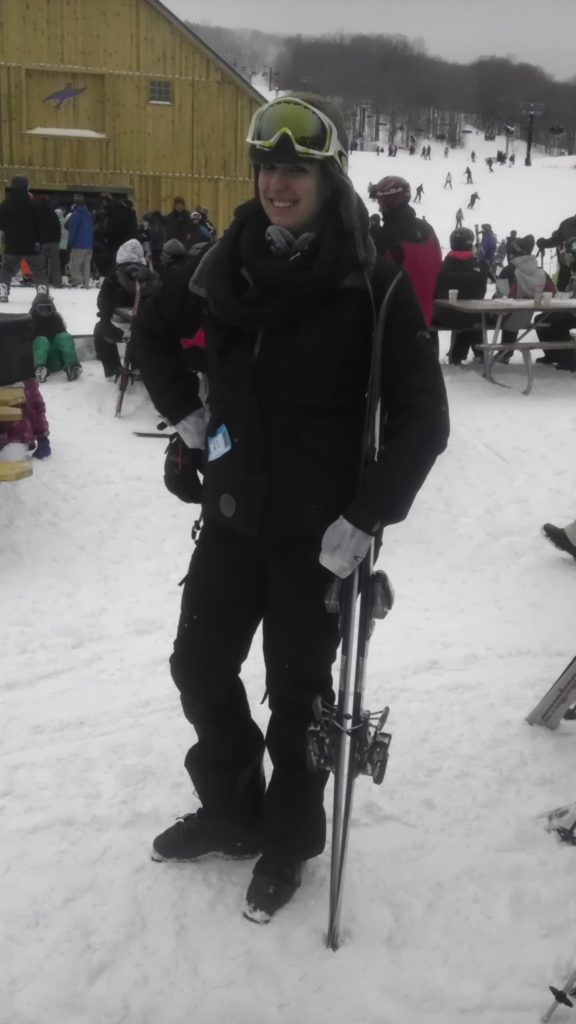 We stopped for lunch a bit before noon to beat the crowds and once I heard chowder in a bread bowl, I knew I had to have it.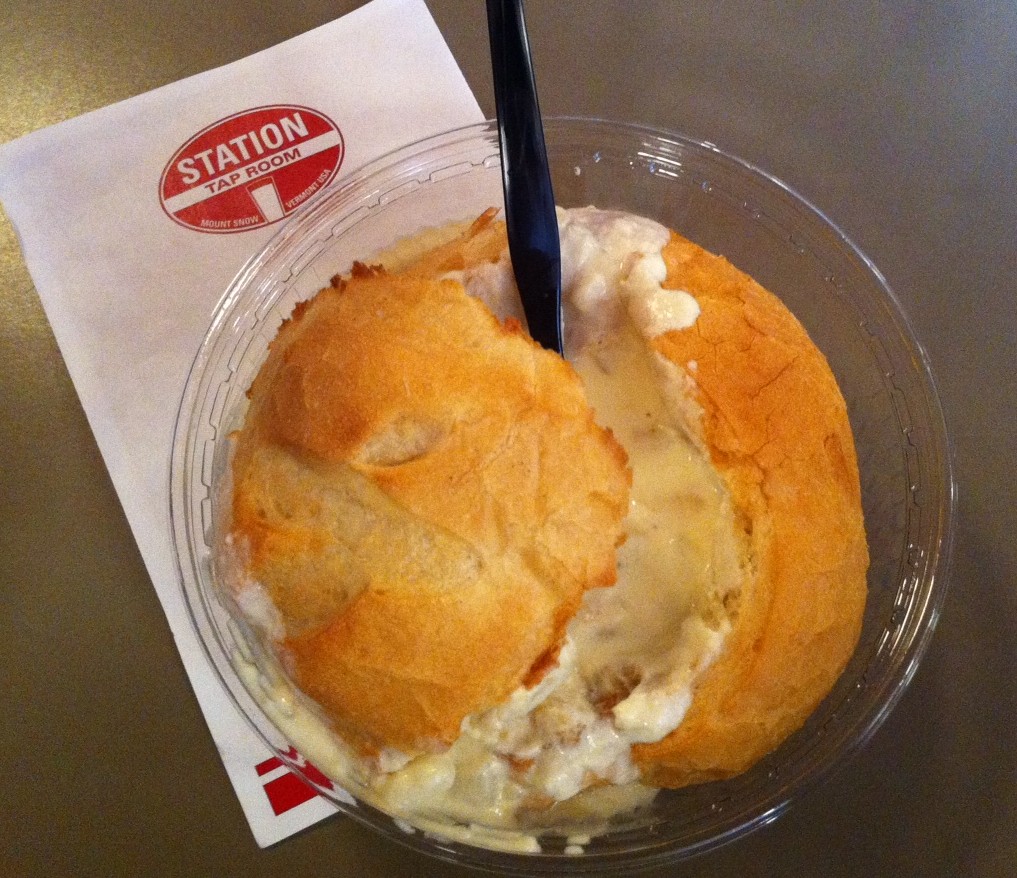 After lunch we skied some more. Eventually, I headed into the cabin to warm myself by the fire so Tommy could get a few more difficult runs in. He's a much better skier than I am, but he stays on the easy trails with me, it's only fair that he gets to do some crazy stuff.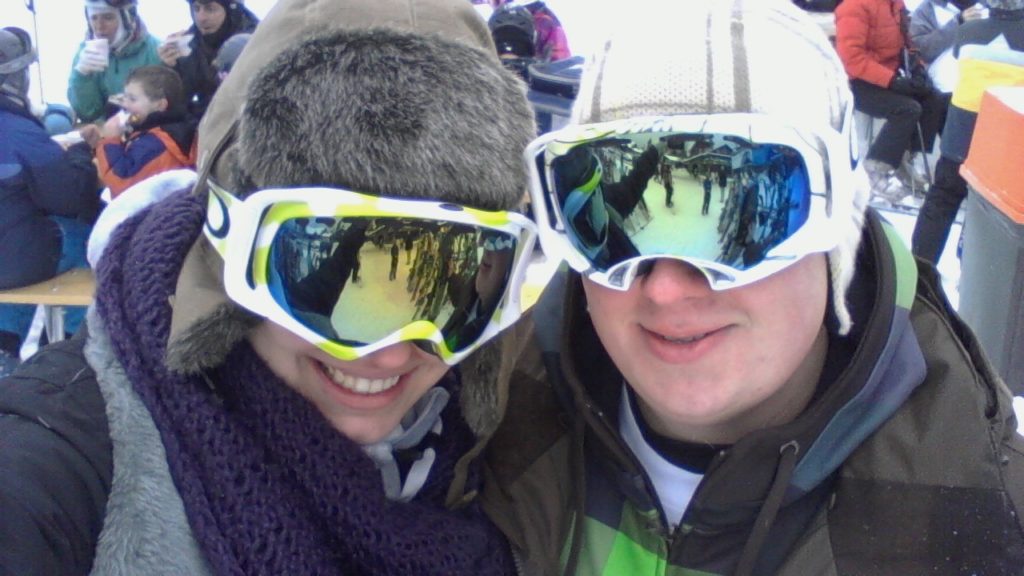 Around 3, we decided to head back to the Inn to rest up a bit. On the way there, we saw this sign and knew we had to stop.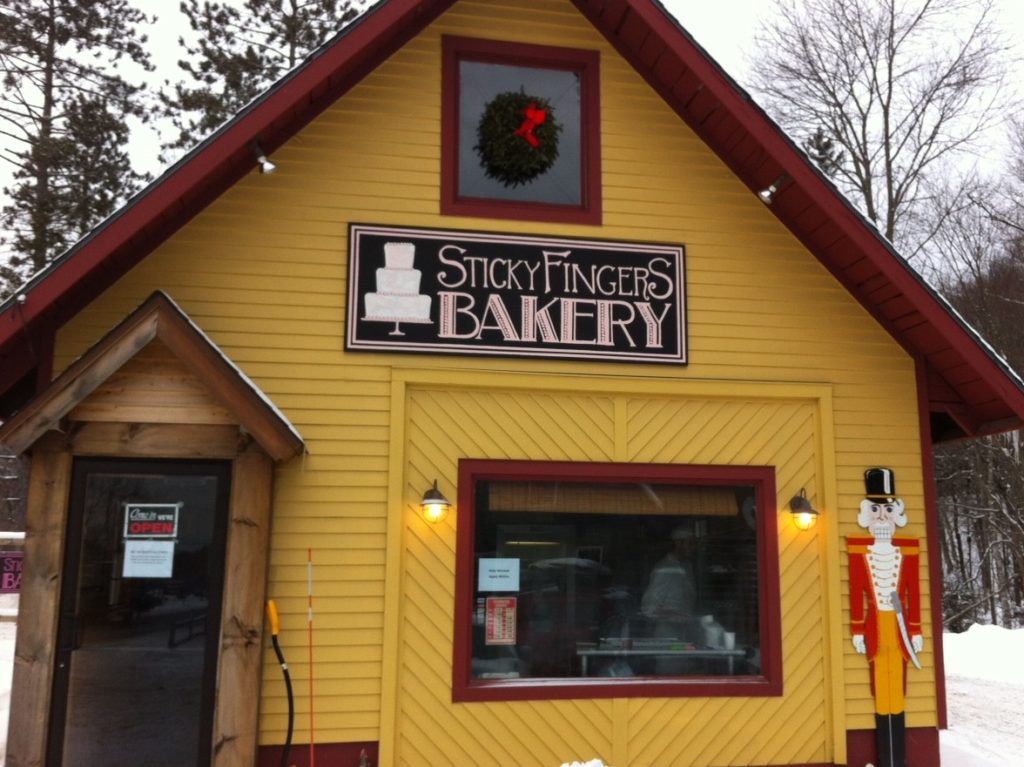 When I say that this place smelled like heaven, I am not exaggerating in the least bit. We shared a cinnamon roll the size of my head before taking a much needed nap.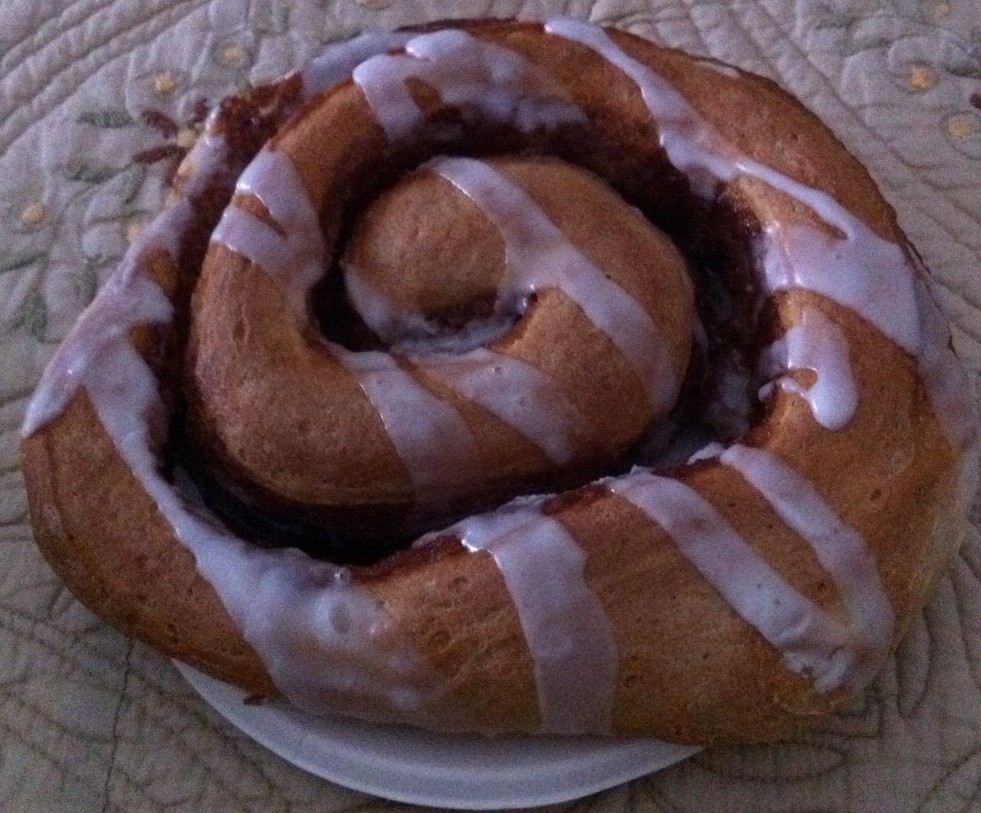 On our way back from the mountain, we passed by the Dover Forge and decided to go there for dinner. We started by sharing the crab cakes and a French Onion soup.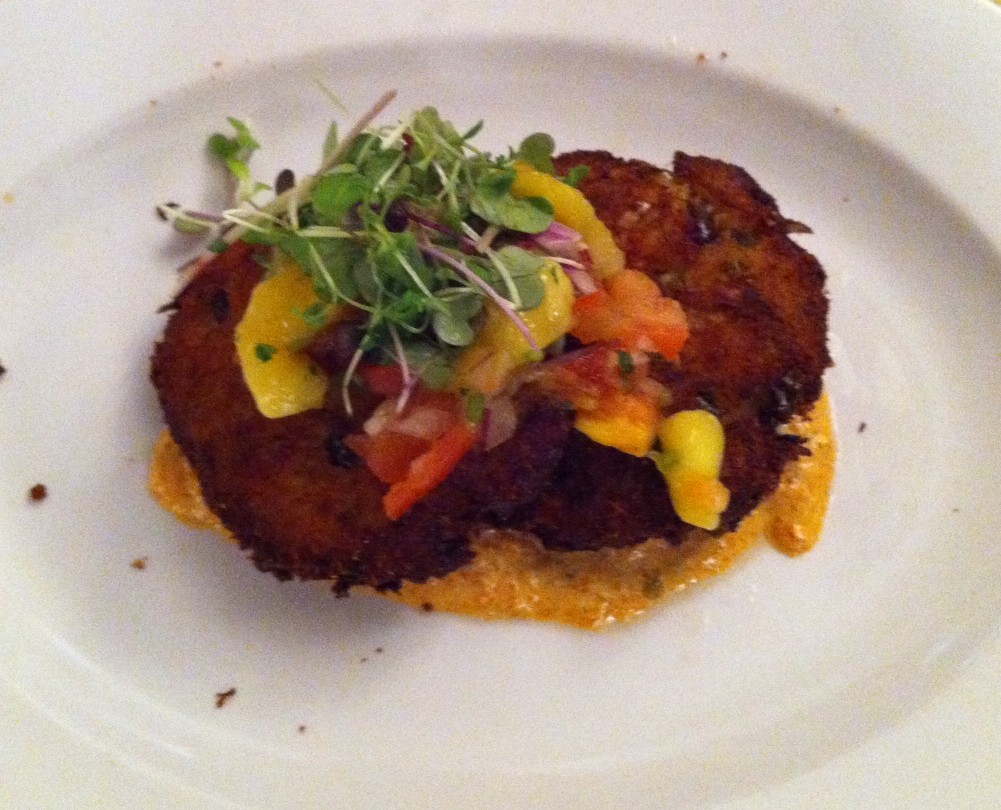 For my entree, I chose the Maple Miso Scallops. This was the best thing I ate all weekend. The scallops were super tender and were served with Apple Risotto and baby bok choy.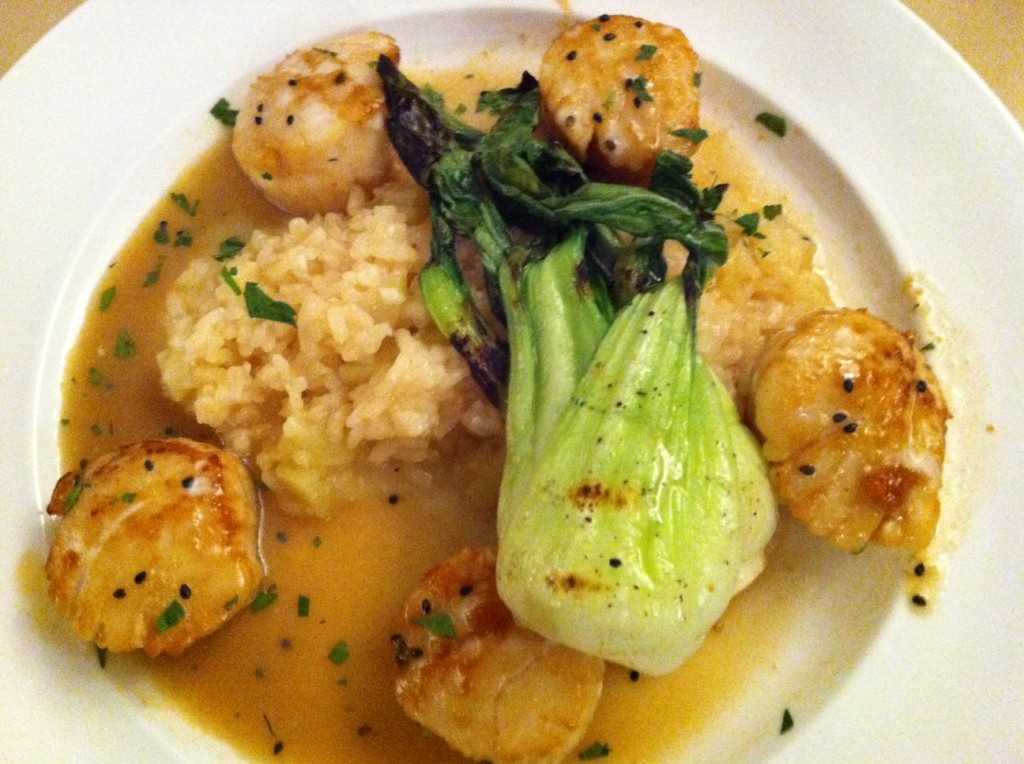 We also split apple crisp with vanilla ice cream for dessert.
On Sunday we woke up and grabbed breakfast before packing up and heading out. I forgot to bring my camera down, but I had French Toast which was just as amazing as Saturday's pancakes.
On our way home, we stopped at a General Store in the next town over to pick up some gifts. I thought this sign was pretty spot on.
We ended up getting just what the sign said – cheese, maple syrup, fudge and a few things that say Vermont.
A few hours later, we were back in New York. I spent most of the evening taking care of some homework for the week – back to reality after vacay.
—————————–
Before I go for today, I wanted to announce the winner of the giveaway!
According to random.org, the lucky winner is comment number 16!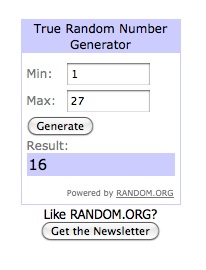 Congrats to Lena from Fit on the Rocks!

Have a great Monday everyone!
What did you do this weekend? Do you prefer winter or summer vacations?