Am I the only person who feels the need to announce that it is the first time you're doing something this year? Since it's Wendesday, it's time for the first WIAW of 2012! I know, you're excited. 😉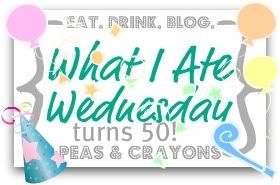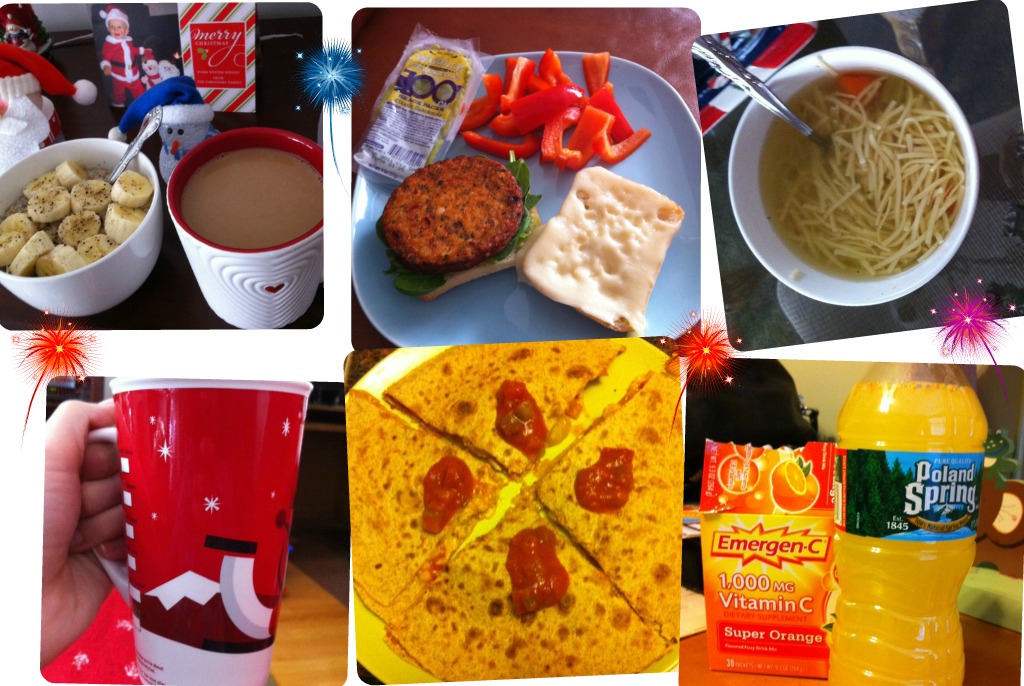 I started off my day with some Steel Cut Oats topped with banana and some chocolate, coffee and sugar from the Trader Joe's grinder thingy. I also had coffee, which is always a must. I got Steel Cut Oats instead of regular oatmeal because they were all out at TJ's, but I think I like regular old oatmeal better. They also have a mixed grain hot cereal with barley, wheat, oats and rye which I want to try next time.
For lunch, I had a bowl of chicken soup to help fight off my cold and a veggie cheeseburger with spinach and a side of peppers and 100 calories guac pack. It was my first time trying the Morningstar Tomato and Basil Pizza Burger and they were quite yummy.
I drank a lot of green tea with lemon and honey throughout the day, in my mom's new Starbucks Christmas cup. Shhhh don't tell her! I also drank two Emergen-Cs – they don't taste great, but they totally help in fighting a cold.
For dinner, Tommy and I made quesadillas. I sauteed an onion and peppers with chicken and threw it all between two whole wheat tortillas with cheese and Newman's Own Tequila Lime salsa.  The best dinners are fast, easy and tasty.
On the to do list for today is clean the basement. Munchkin's birthday is in less that two weeks and the playroom is a disaster after Christmas. Time to sort the toys and send some to other kids who will give them love.
Have a great Wednesday!
What's the best thing you ate yesterday?