Hello and Happy Friday! I am enjoying my day off and am super happy that I have three days to rest and relax before having to get back to work and school.
Yesterday, Munchkin and I were up super early to get to his 2 year old checkup at the pediatrician. He was a great little guy and got not only two stickers from the nurse, but a picture book from the doctor. She said it was a pleasure to start her morning with him as her first patient. Munchkin is now 3 feet tall and 36.6 pounds – he is well above the average size for a two year old, and is actually closer in height and weight to the average 4 year old. I find that a bit crazy, but I was always the tallest kid in my class growing up, so I guess he's following in my footsteps.
I haven't had much time to cook this week and I really, really miss it. When I woke up this morning, I peeked into the fridge and found it completely empty. Since we are going to PA for the weekend, I didn't want to do any grocery shopping, so dinner was a quick fix of frozen foods.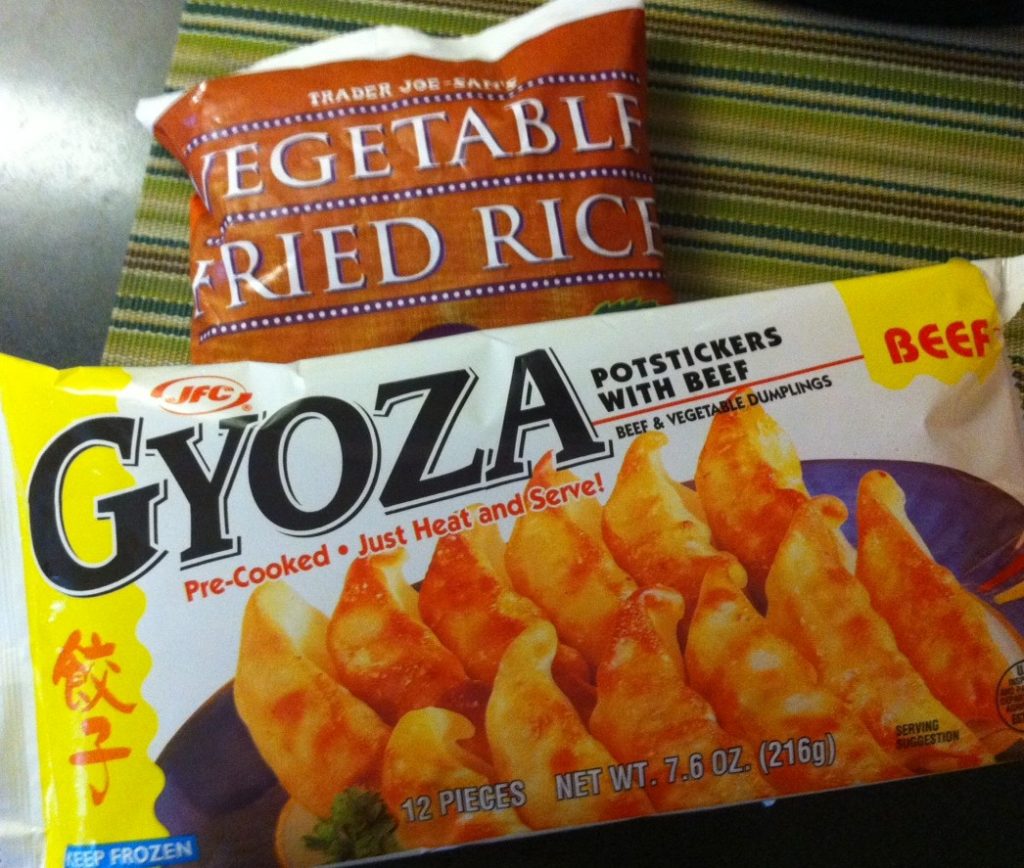 The Trader Joe's Veggie fried rice is one of my favorite frozen items from the store. I picked up the dumplings at the Asian market because Munchkin grabbed them out of a fridge. Good choice for sure!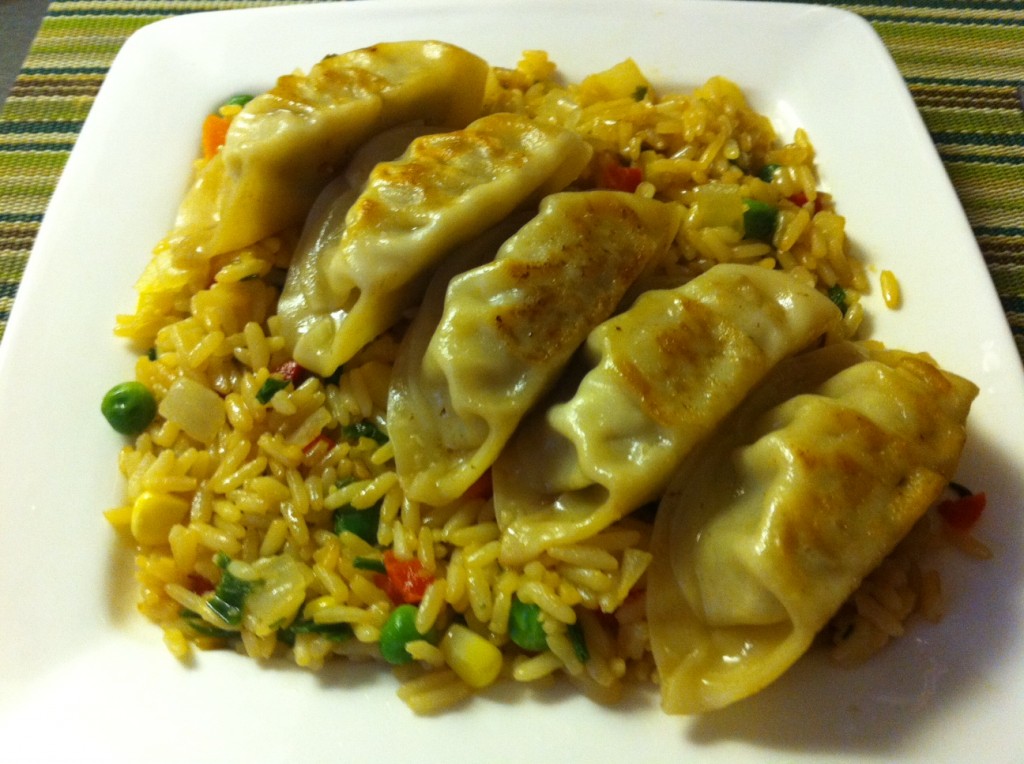 Now that I've gotten my work schedule, I'm trying to plan how to get everything I need to get done, done. Since I don't have to be at work until 10, I am hoping that I can wake up around 7:30 in the morning to get a quick workout in before work, since after isn't really an option. I'm also hoping to get all my homework done on the weekends to leave me with plenty of time blog in the evenings after Munchkin goes to bed. Cross your fingers for me, because I'm going to need to it to get into this new swing of things. I'm not gonna lie, it hasn't been easy for me to leave for work in the mornings. There have been tears shed everyday so far, and most of them were from me, not Munchkin. I know it'll get easier as time goes by, but it sure isn't easy just yet!
Time to finish up packing and hit the road!
Have a great weekend!
What are your plans for the weekend? What's you favorite quick dinner item?