Since yesterday was Munchkin's real birthday, what else could I do but spoil him all day long.
We spent the first part of our day at a local indoor play place.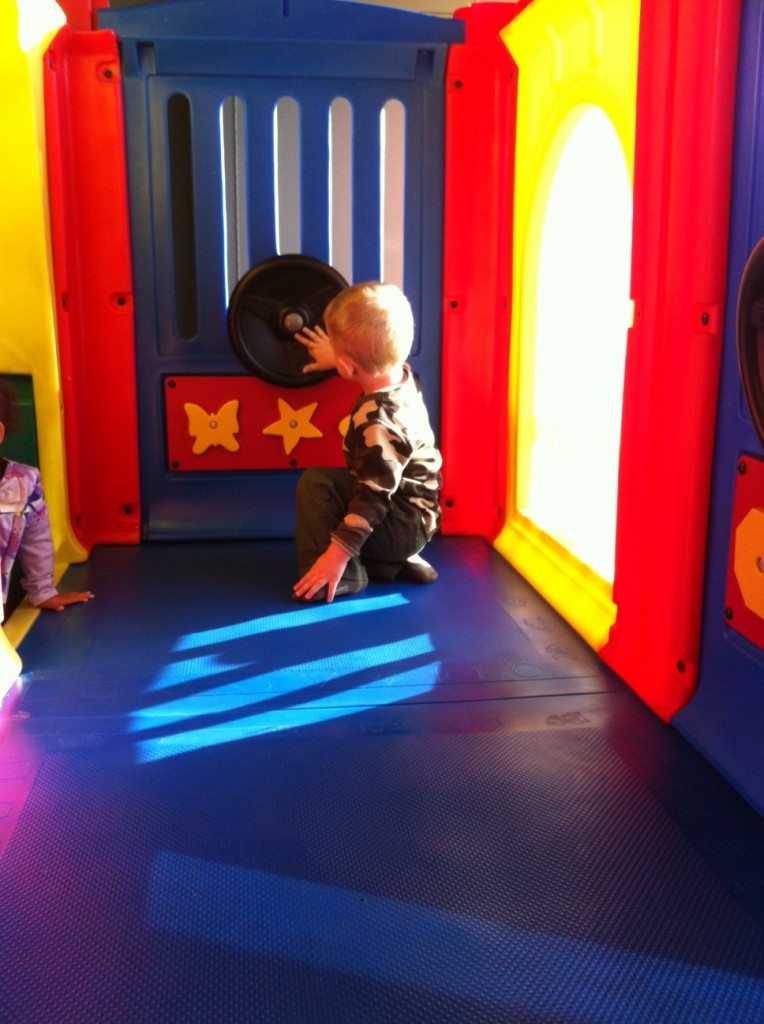 Munchkin had a blast running around, climbing, sliding and yelling. Let me tell you, that place was loud!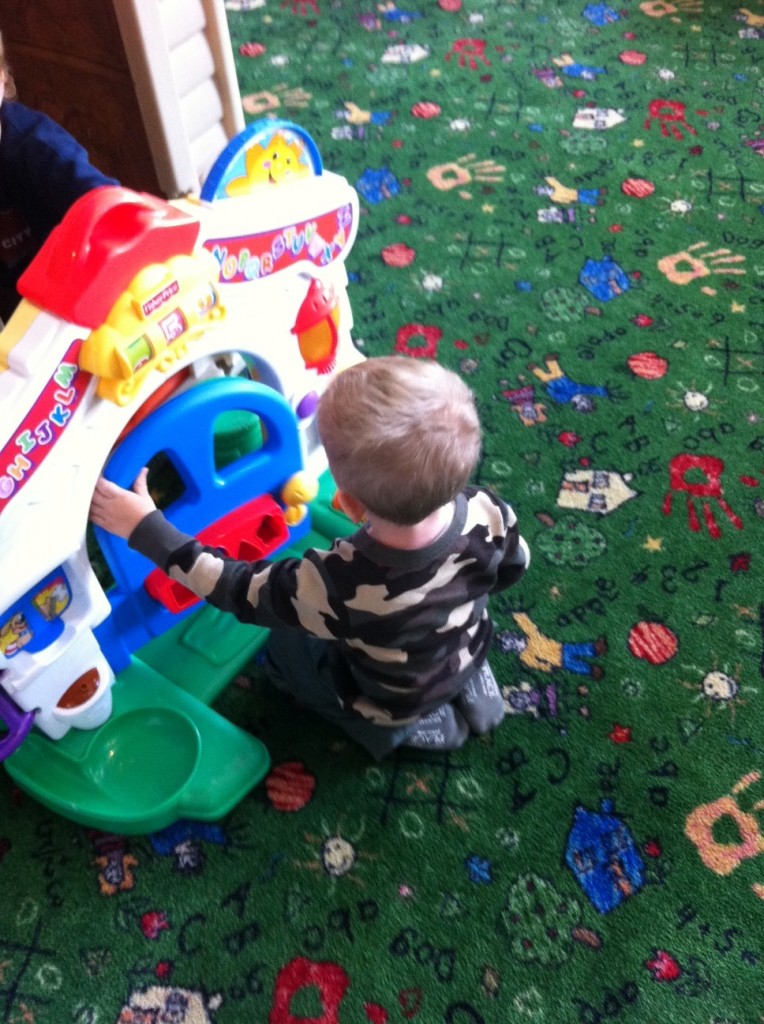 He even won 50 tickets in the Spongebob arcade game all by himself!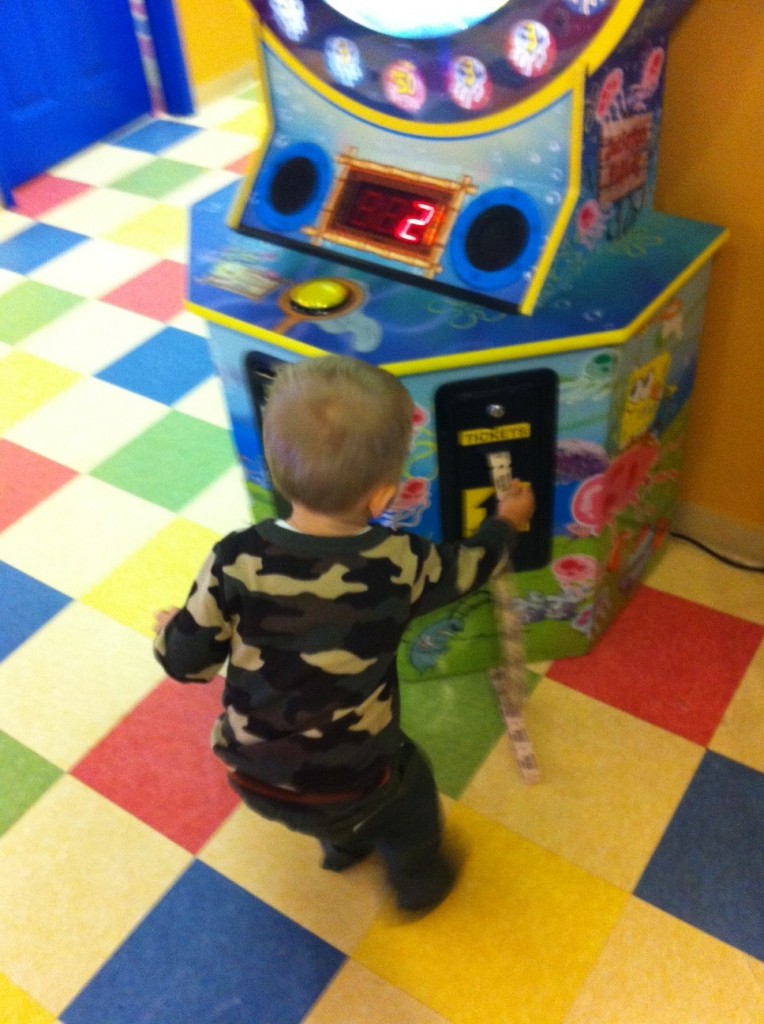 Once our naptime neared, we headed home so Munchkin could sleep and I could get dressed and ready for our evening plans.
Munchkin shares a birthday with Tommy's uncle Tommy and we got invited to go out to dinner with them to celebrate the two birthdays. Dinner was at the Pluckemin Inn in Bedminster, NJ, about an hour outside of New York. Tommy's aunt reserved a private room for our party, which was gorgeous. I apologize for the grainy pictures, but the lighting in the room was pretty dim and I didn't want to blind everyone with the flash.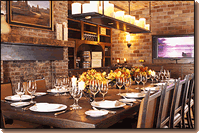 We had a fixed menu and got to choose from three appetizers, entrees and desserts. We started our meal with a champagne toast for the two birthday boys and enjoyed Chardonnay with our meal. The servers were very attentive, I don't think my glass was empty at any time during the night.
Munchkin got his own menu, so we chose French Fries for him. Fries are something he doesn't get to eat often, unless we are going out, and these were some good fries.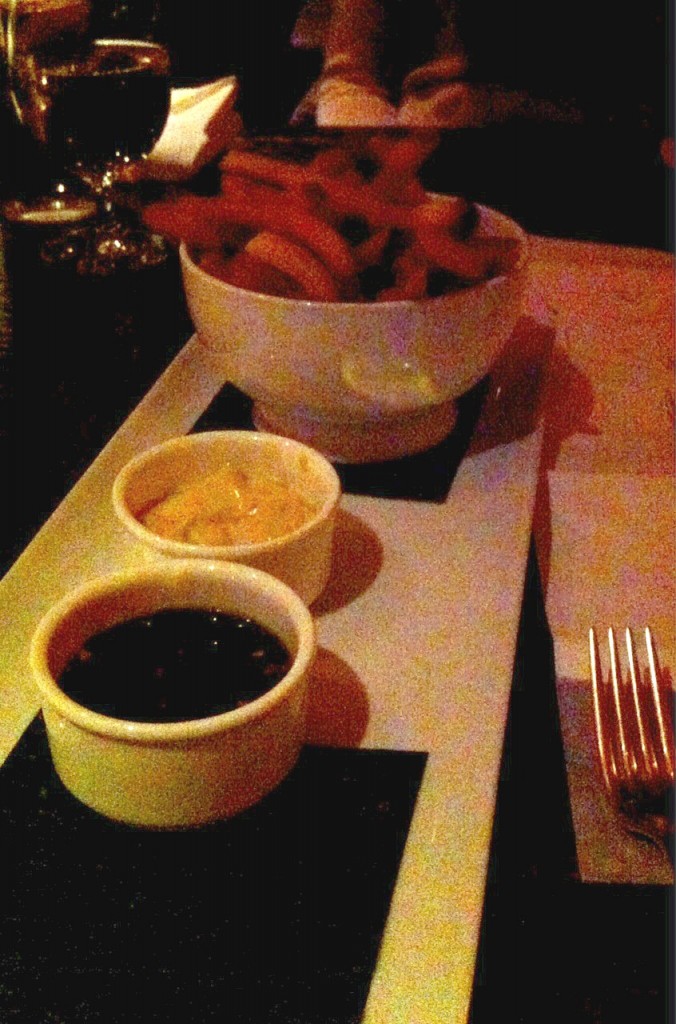 For my appetizer I chose the Tuna & Hamachi tartare. It was perfectly seasoned and the fish melted in your mouth.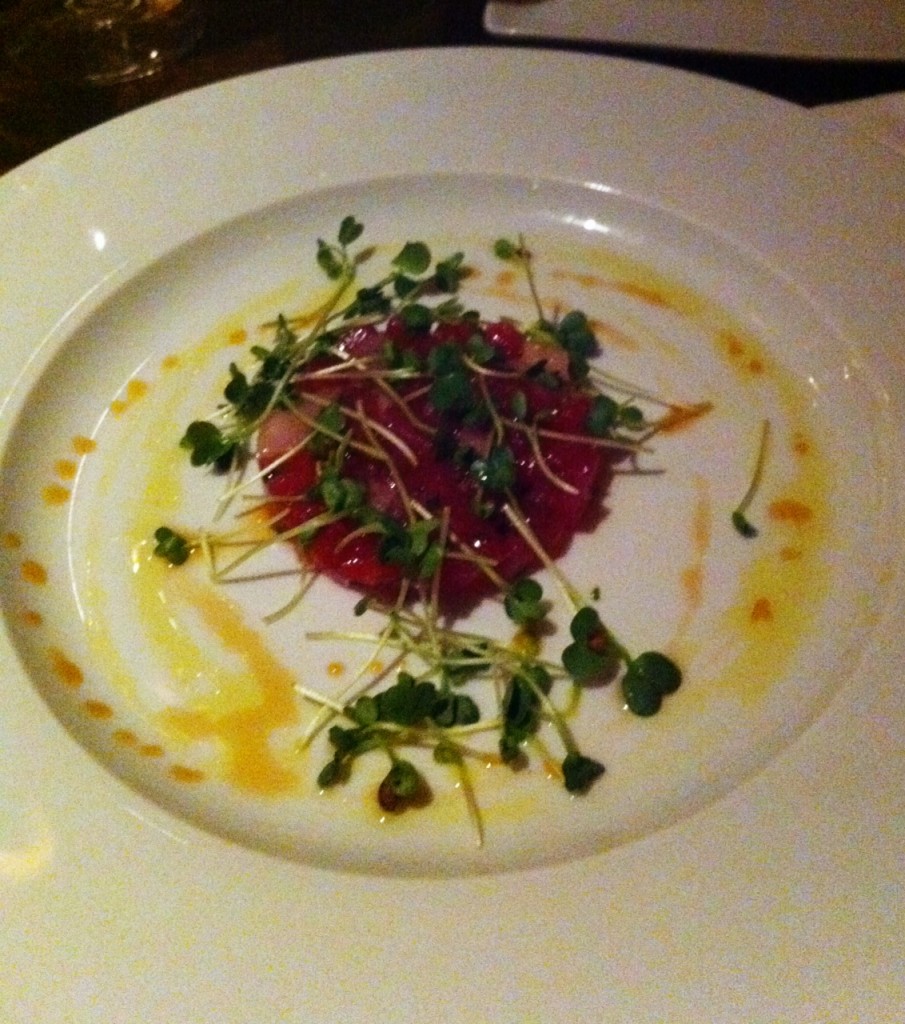 As my entree, I chose the chicken which was served with polenta and Swiss chard. The chicken was very well prepared and tender. I also got to try a bite of Tommy's steak which was also fabulous.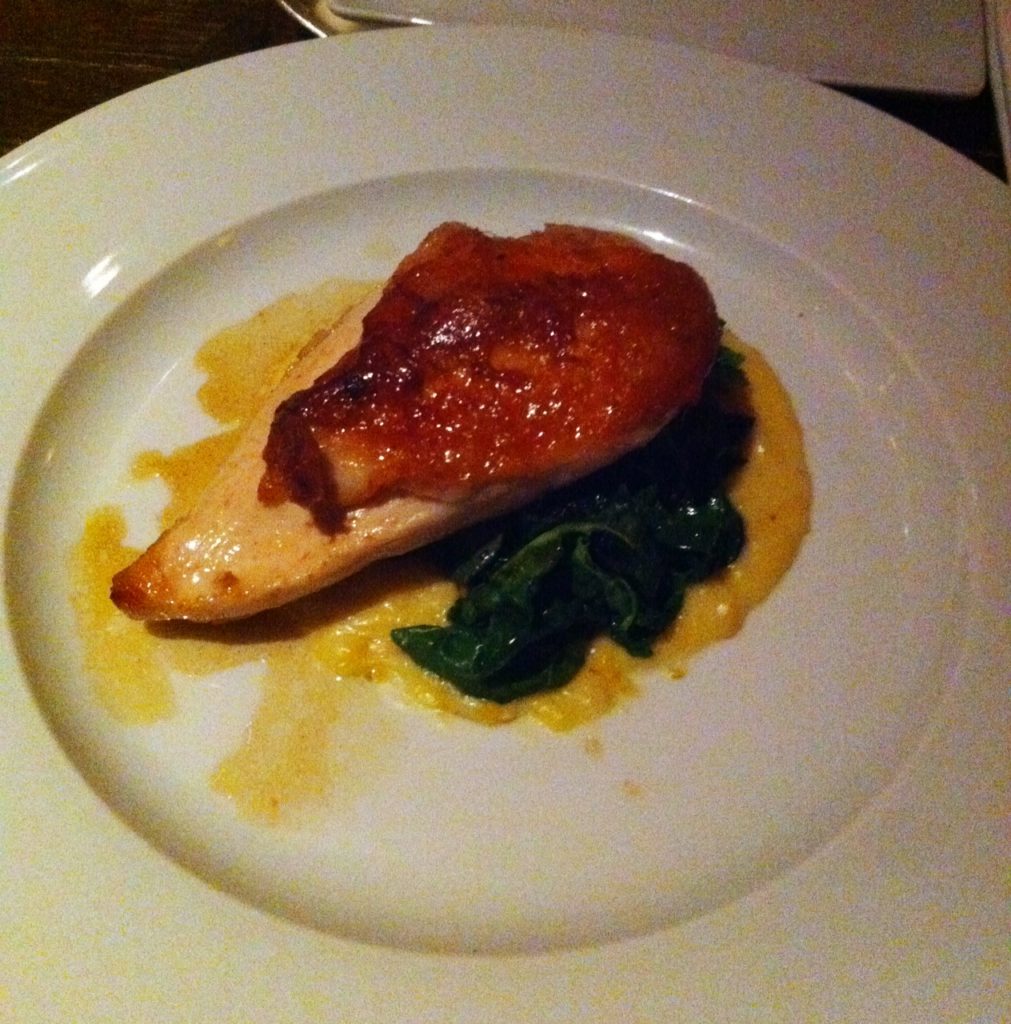 For dessert I got the Cinnamon Panko Crusted Apple Strudel. The crust was warm and crunchy and the apple center was gooey and delish!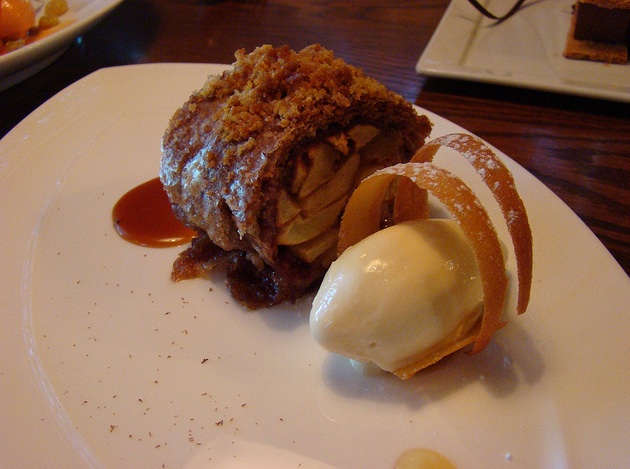 The Birthday Boys also got surprised with an extra dessert of petite fours with a candle to blow out. The plate was decorated with chocolate which Munchkin really enjoyed. I'm not sure if more got in his mouth or on his face.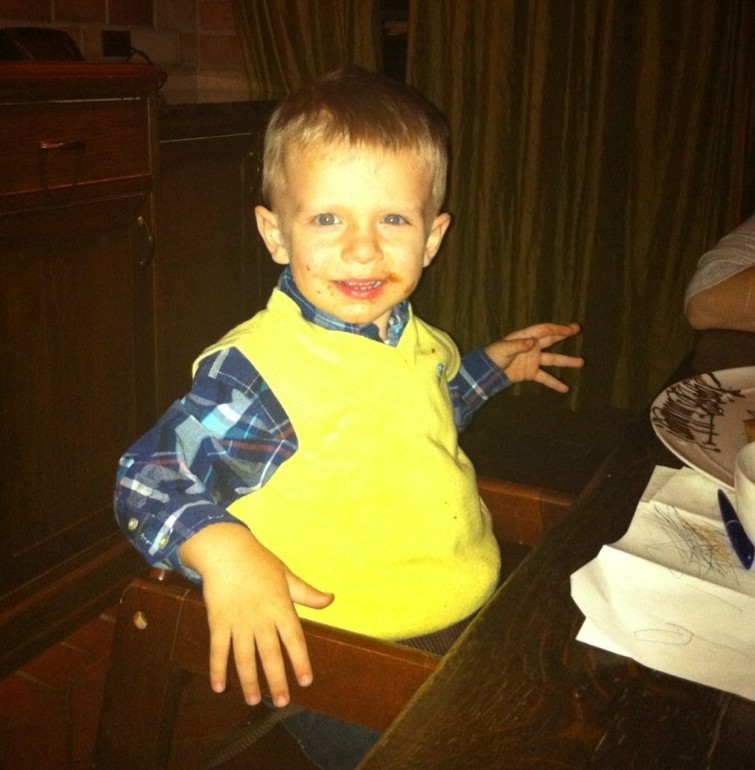 After dinner, we sat around chatting for a while and time must've really flown because it was after 10:30 when we realized we were the only people left in the restaurant.


We got home close to midnight and hit the sack right away. I think Munchkin really enjoyed his second birthday!
Do you share a birthday with anyone you know? What's the last good restaurant you tried?